Turkey Chili Queso Dip is the first of 17 weekly recipes for: Eat Up! Kitchen – 2017 Game Day Snacks! This dip combines two of the best game day snacks; a quick turkey chili and lots of gooey dippable cheese for your tortillas.
Hooray for football season! One of the best things about football is all the great party foods. Burgers, ribs, salads, chips, and dips are all equally welcome on the tailgate and coffee table. There's nothing more "Eat Up! Kitchen" than preparing and sharing food with a group of friends and family on game day. This is the first of 17 weekly recipes for: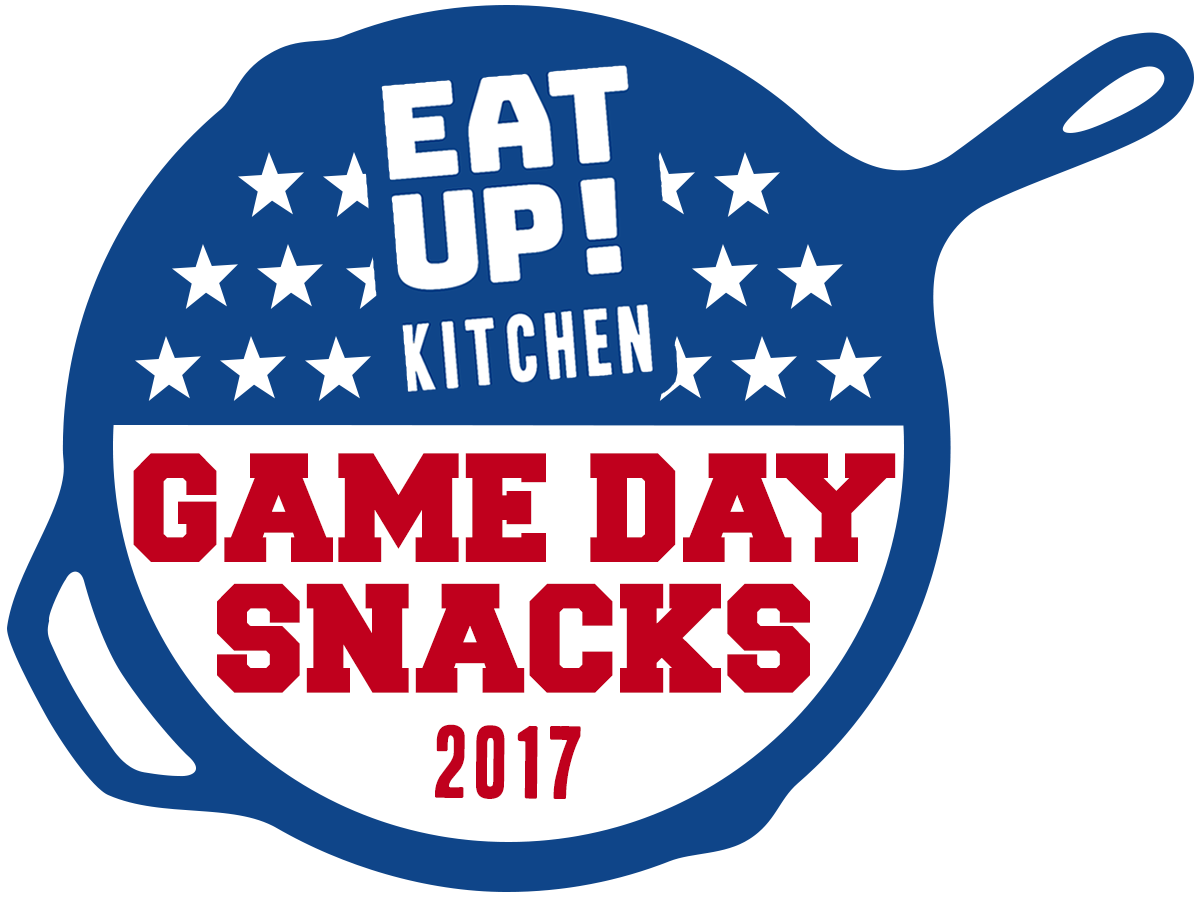 This was a recipe I'd been thinking about and wanting to try for weeks. It wasn't until I saw Chef John's recipe for Chorizo Fundido on Food Wishes that I was properly inspired. Although it's quite different, the fun thing with making up recipes is the little nuggets of inspiration you pick up here and there. I'd been pondering the proper ratio (and type) of cheese to meat and veggies in this loaded Turkey Chili Queso Dip. When Chef John mentioned how he would have increased his cheese and decreased his meat, he solved my problem for me!
I made this with the party crowd in mind so the heat was kept to a minimum. If it were me, I would have tripled the heat. I used a mix of red peppers and poblanos with a tablespoon of fresh-from-my-garden tabasco chilis. For more heat you can and should use jalapeños or habaneros. With all the cheese and beans in this you can push the heat a bit.
The chili alone turned out to be better than I had anticipated. I love recipes with minimal, simple ingredients. The chilis mentioned above, a small onion, smashed cannellini beans, ground turkey, fire roasted tomatoes, plus some cumin and smoked paprika are combined in a pot to cook. All this took less than 30 minutes to make a seriously delicious chili. So, yeah – two recipes in one folks!
Once the chili becomes chili-ified, let it chill out for a bit so it doesn't liquify the cheese as soon as you mix it in. At near-room-temp, combine a block of freshly shredded cheddar and a block of Philly's own cream cheese (not actually from Philadelphia) with the turkey chili. Transfer this to a baking dish and bake until the cheese is bubbley and the edges are brown. Allow this seriously molten queso to cool for at least 30 minutes before serving. The photos won't look as pretty but the roof of your mouth will appreciate it.