Allspice Dram is a rum-based liqueur infused with allspice and blended with simple syrup. It's lovely to drink on it's own but it's especially good for making tiki cocktails and winter weather adult beverages.
I first made Allspice Dram for a Christmas Cocktail party I was hosting back in 2014. I set up a make-your-own cocktail bar with a dozen or so recipes for winter-friendly cocktails (check out the original menu down below!). While researching cocktail recipes, I kept coming across allspice dram as an ingredient in some of them. I searched liquor stores in four states but couldn't find any allspice dram for sale. Luckily, it's super easy to make at home!
This post experiments with making Allspice Dram using "easy" and "elaborate" ingredients. Skip to the overview and comparison here.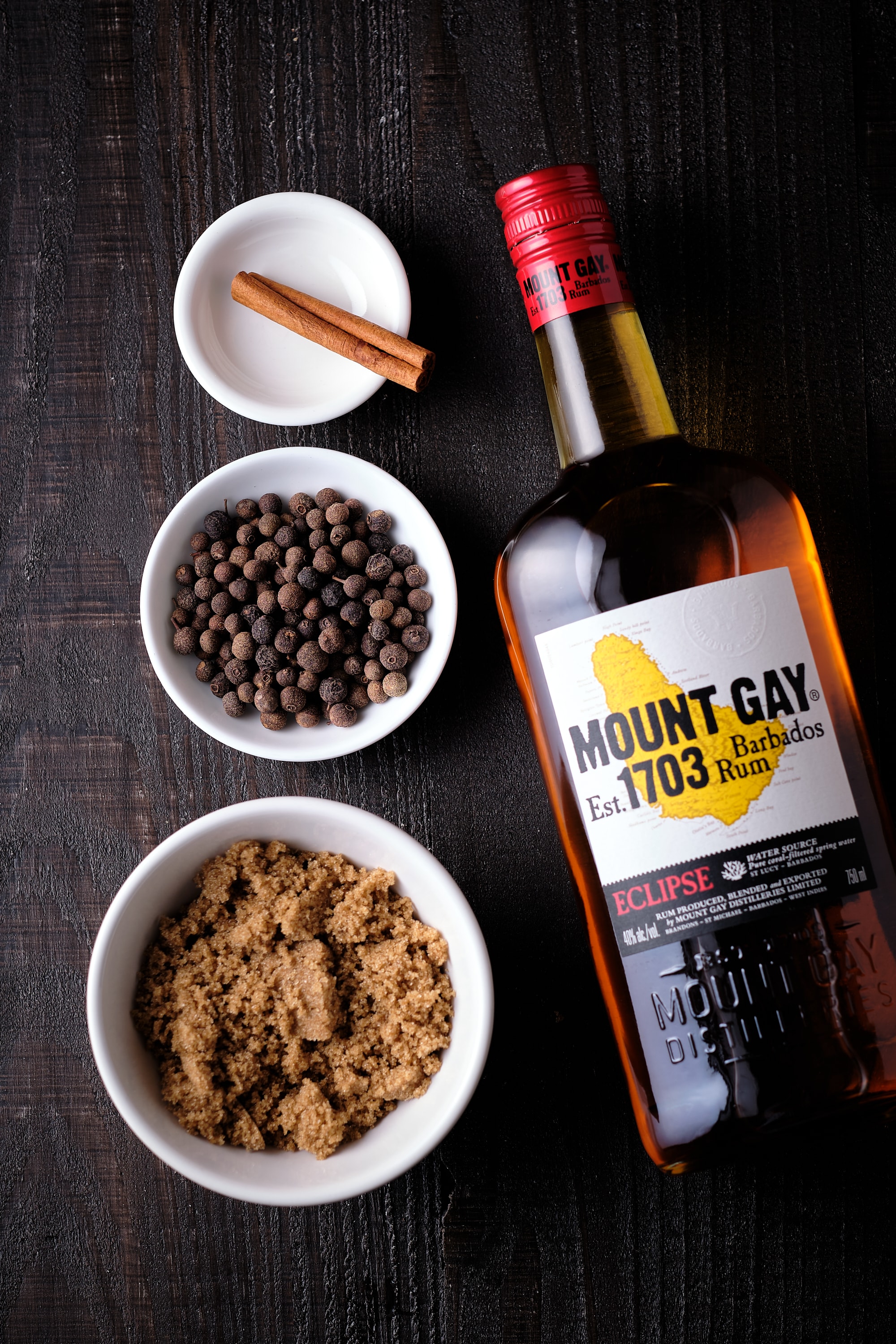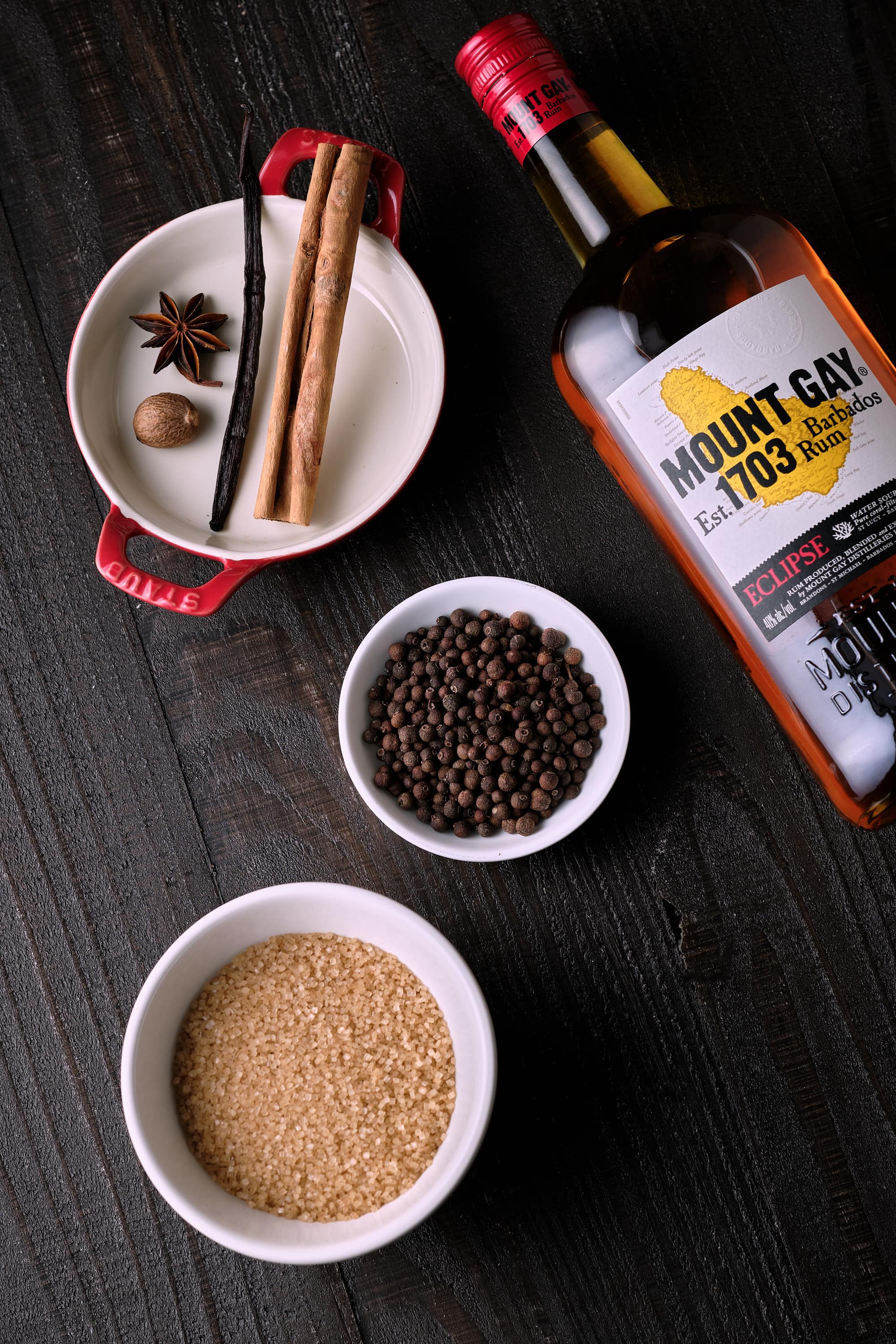 The down-and-dirty recipe for Allspice Dram is to crush up 1/4 cup whole allspice berries and steep them with 1 cup of rum for about a week. Strain the dram then mix it with a brown sugar simple syrup. Chill over night and enjoy.
But, there's so much more room for experimentation with this. You can use light rum from Jamaica or Puerto Rico, or 151 proof rum and let it steep twice as long to extract more flavor. Different sugars like demerara or palm sugar will taste different than brown sugar. In addition to allspice you can add cinnamon, star anise, nutmeg, clove, and ginger. And then you can try different varieties of those spices. Steeping the allspice in the rum for about a week then adding additional spices for a few more days is typical but you can experiment with shifting those times. Enjoy chilled after steeping for one night or let it relax for a few weeks to let the flavors mellow even further.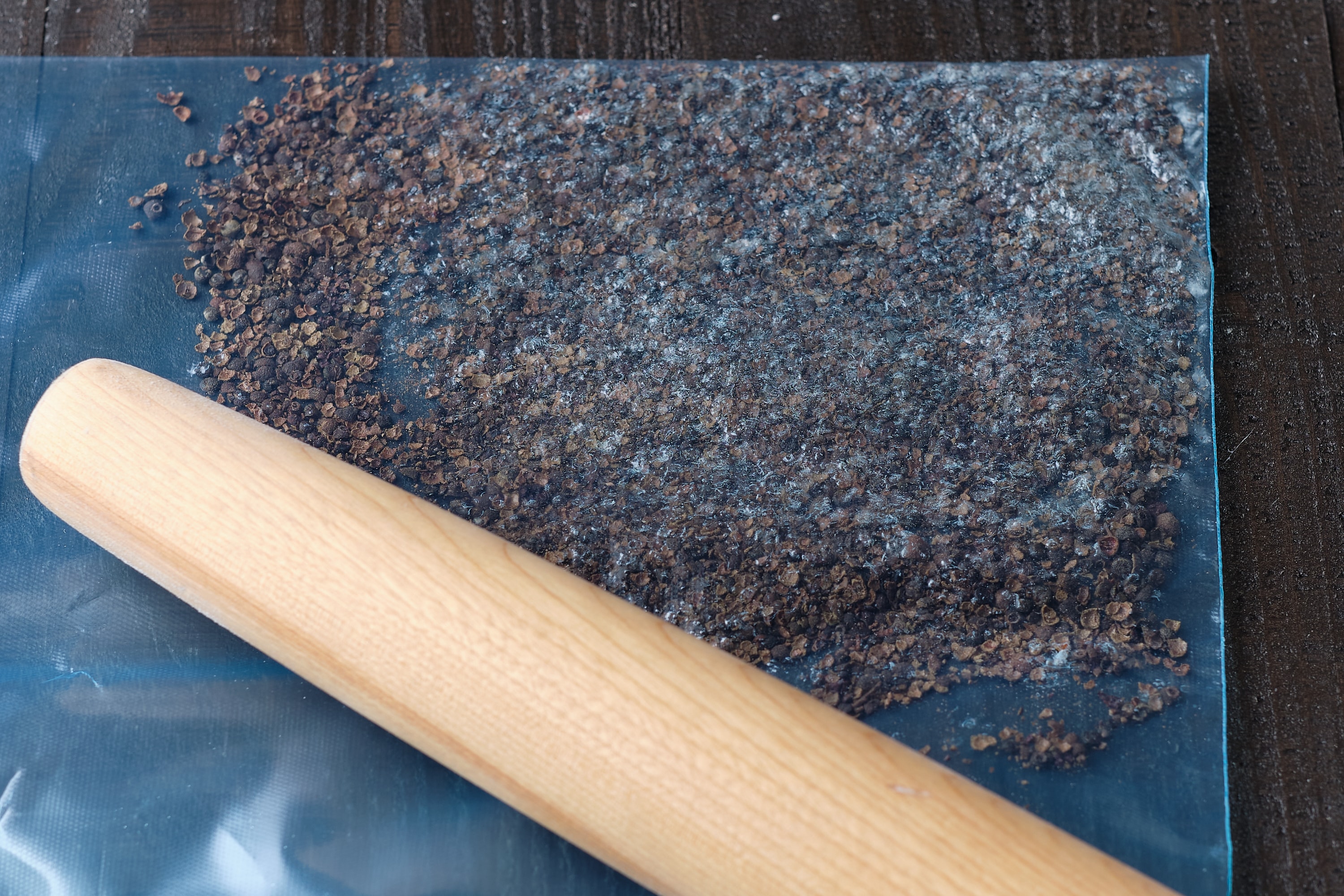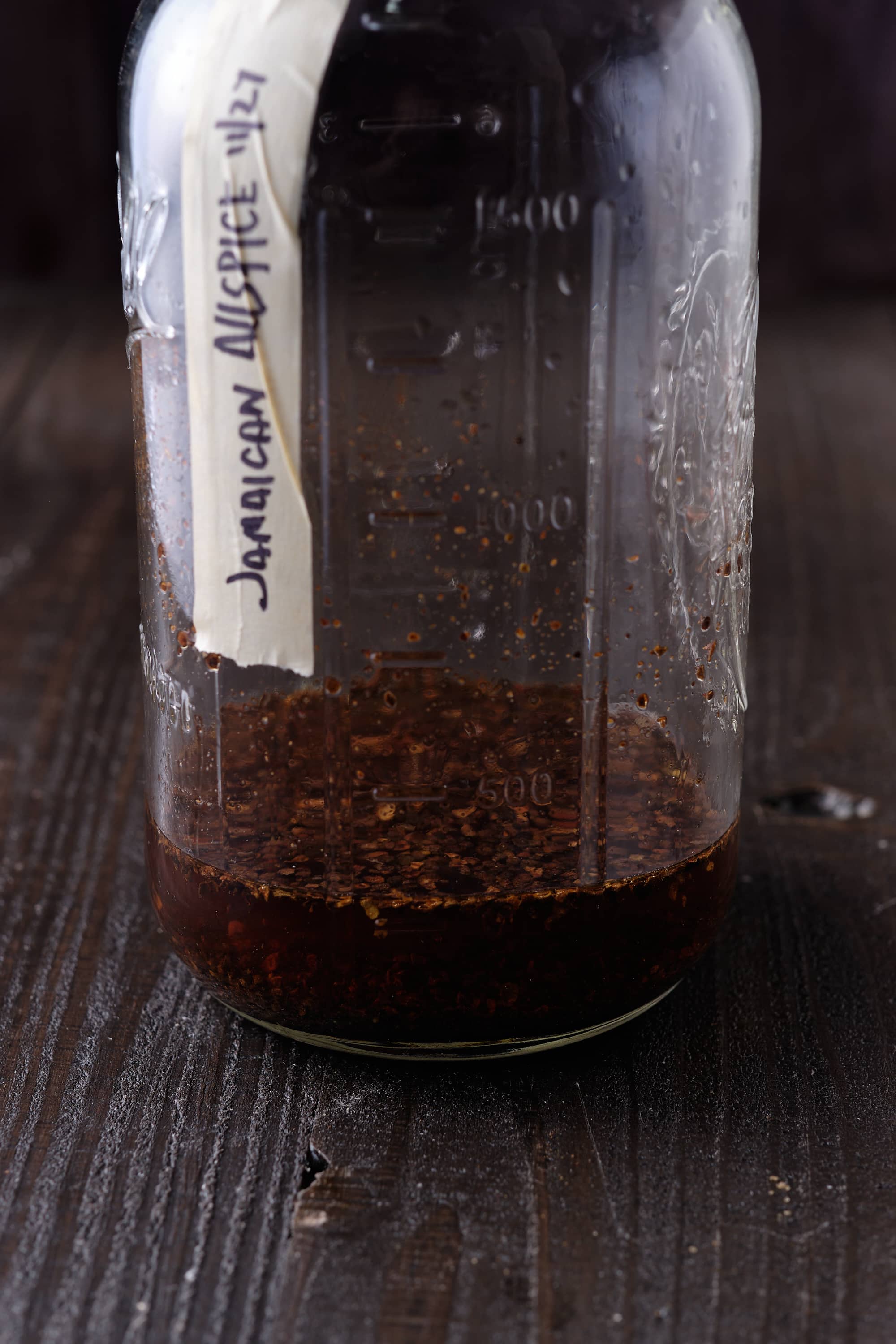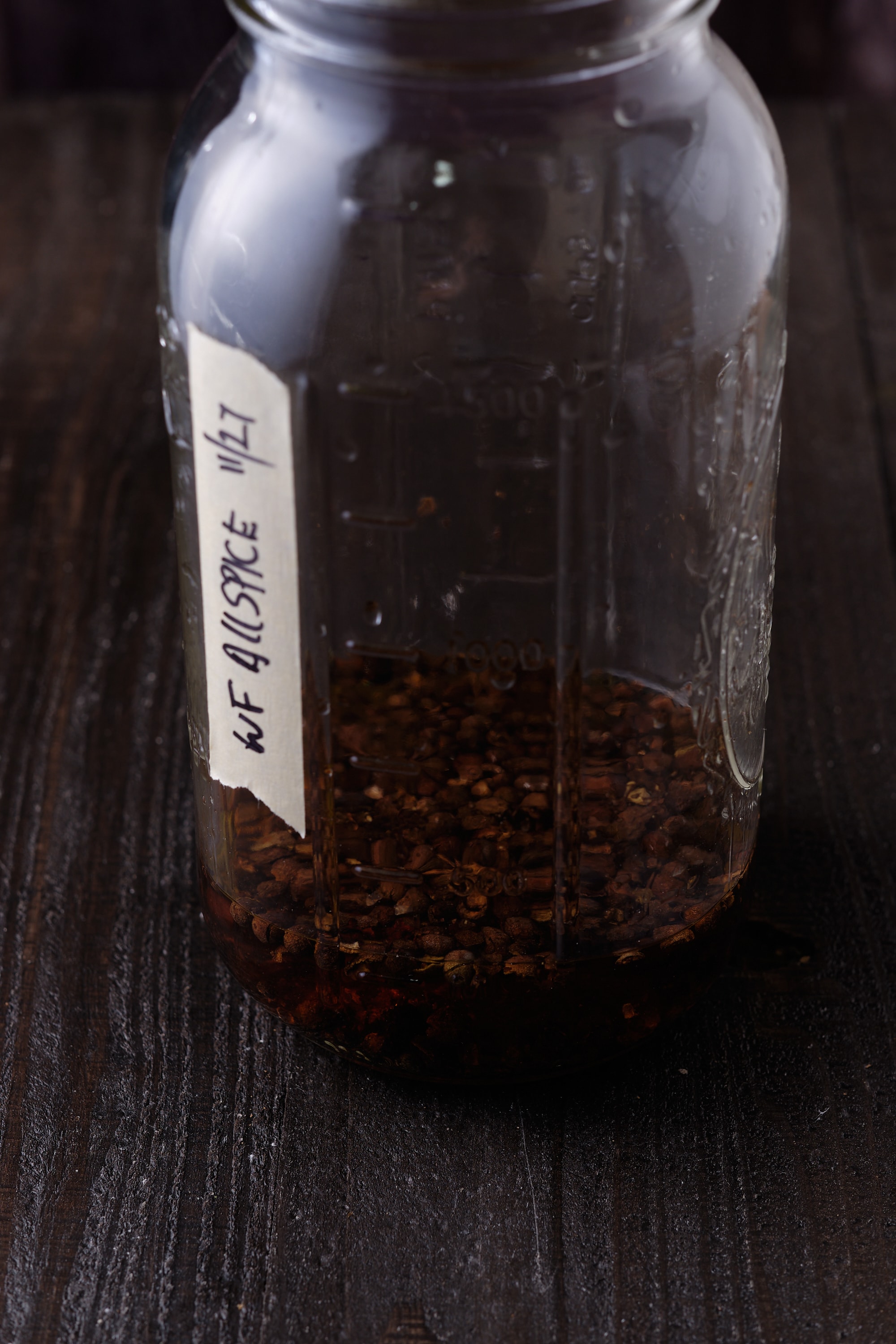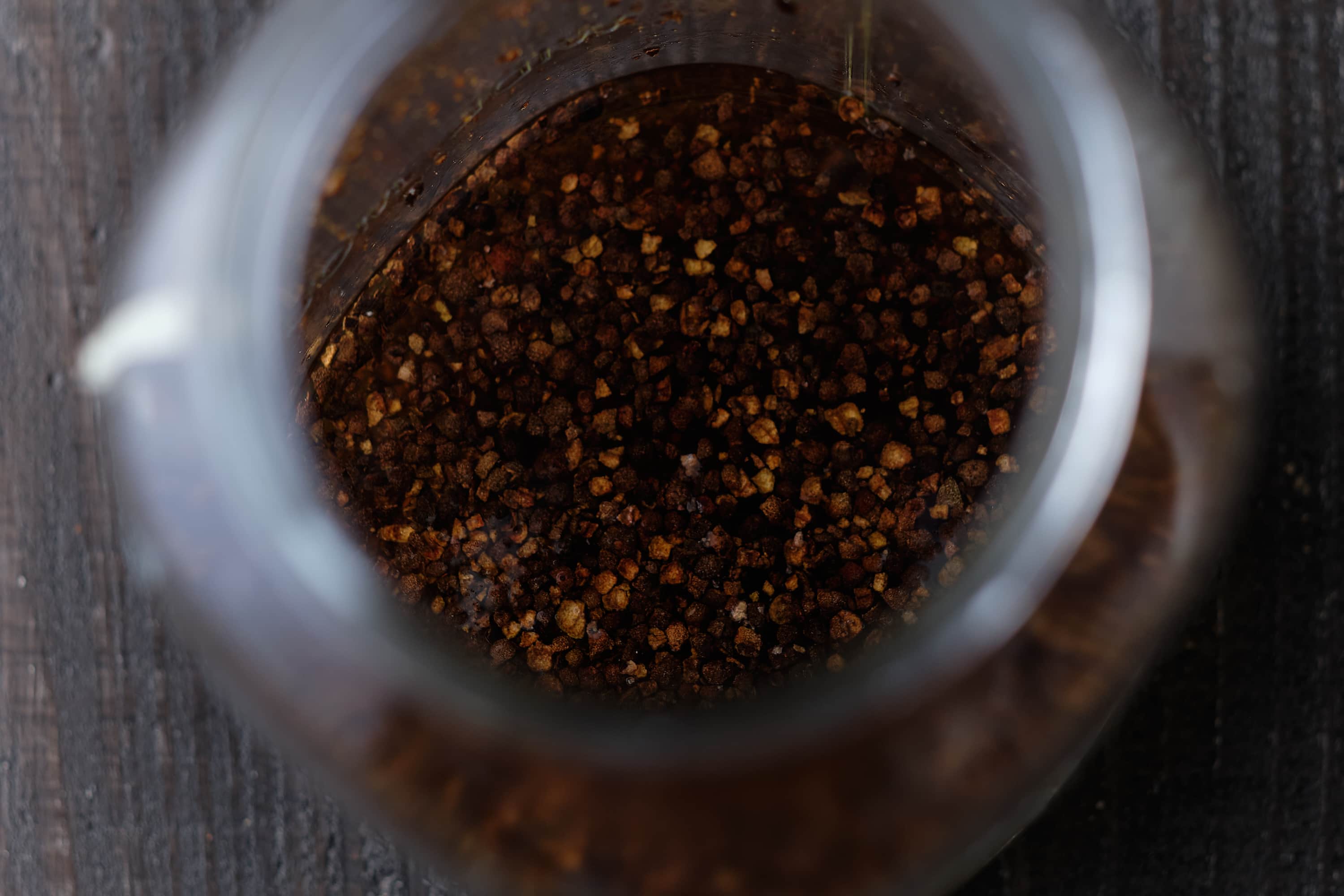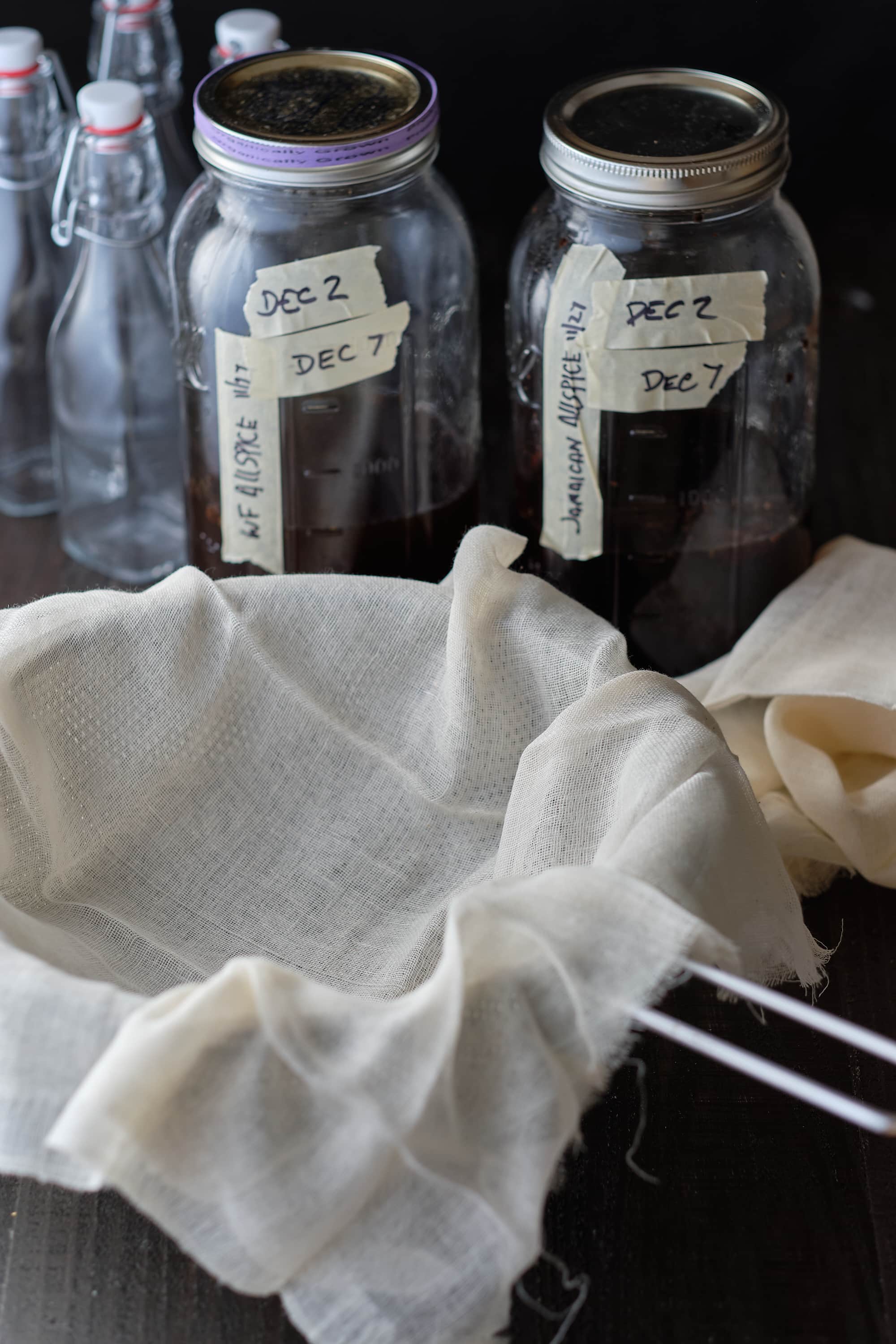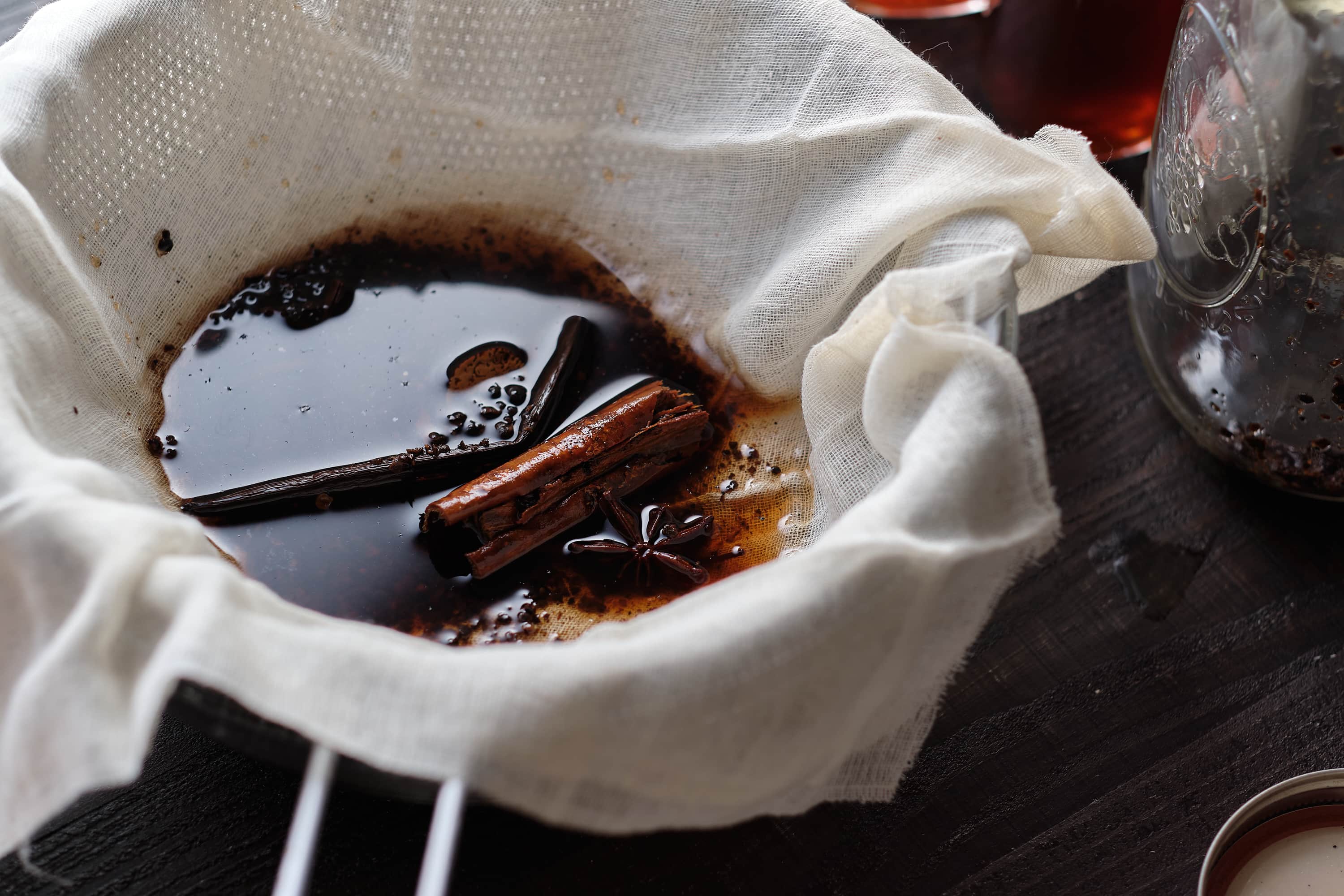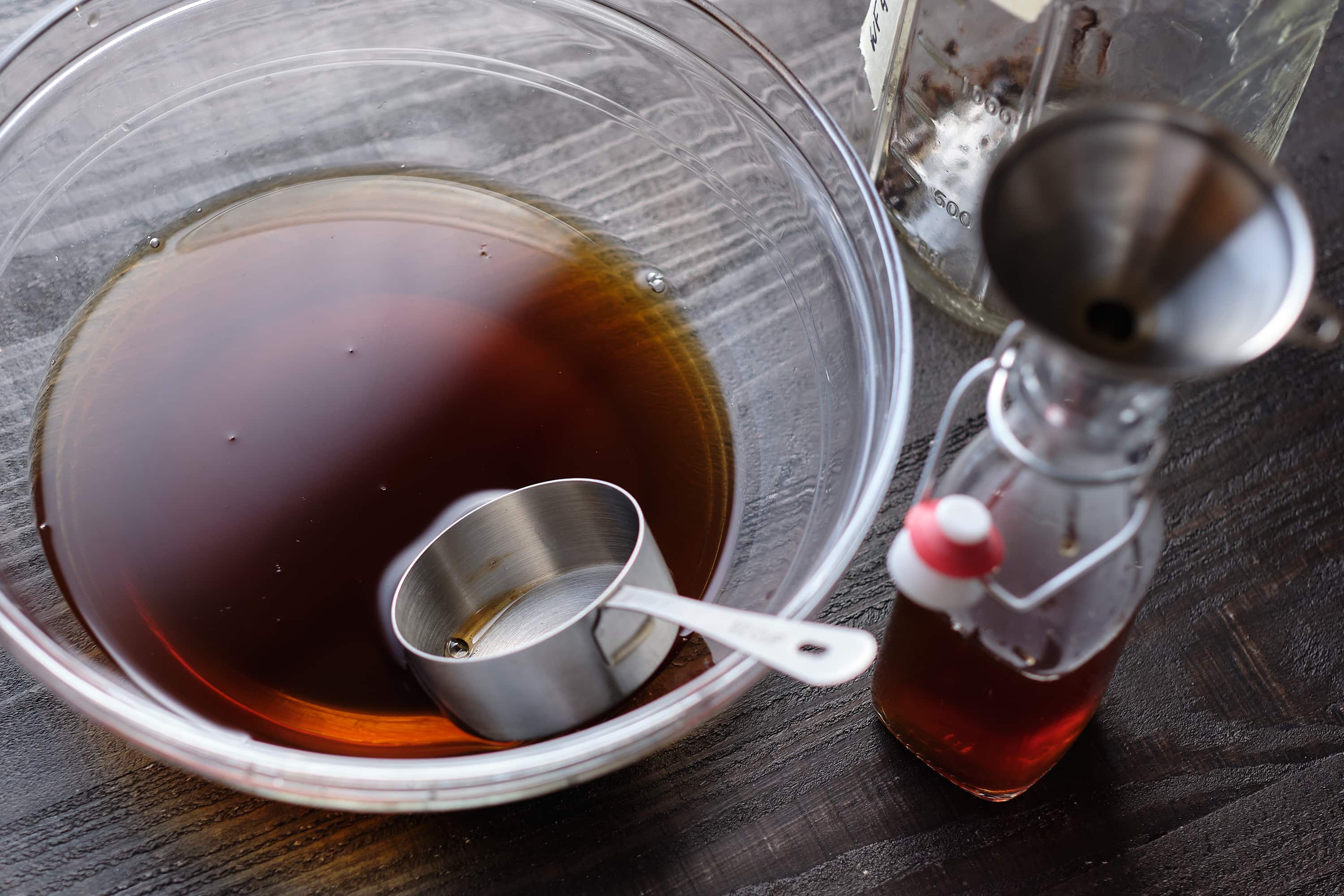 I experimented with two versions of Allspice Dram for this recipe. The most accessible version (A) is made with Whole Allspice Berries from Whole Foods, Dark Brown Sugar, and a conventional Cinnamon stick. I also made a more elaborate version (B) with Jamaican Allspice Berries, Ceylon "True" Cinnamon Sticks, Vanilla Bean, Star Anise, Nutmeg, and Demerara Sugar. I steeped the allspice in Mount Gay Rum for 5 days then added the spices to steep 5 more days in both cases.
To compare the two; the first version (A) had a stronger allspice and rum flavor and the second version (B) was much more mellow and well rounded. When I make this recipe again, I'll try 151 Proof Rum and extend the steeping about a week. I'm also considering using less water and palm sugar for the simple syrup.
Below is the recipe for the more elaborate version (B) but of course you can use just the four main ingredients; allspice, rum, sugar, and water.