The Roast Chicken is a simple, nourishing, inexpensive, staple recipe that everyone should be able to prepare. There are a hundred ways to make it but this is my favorite.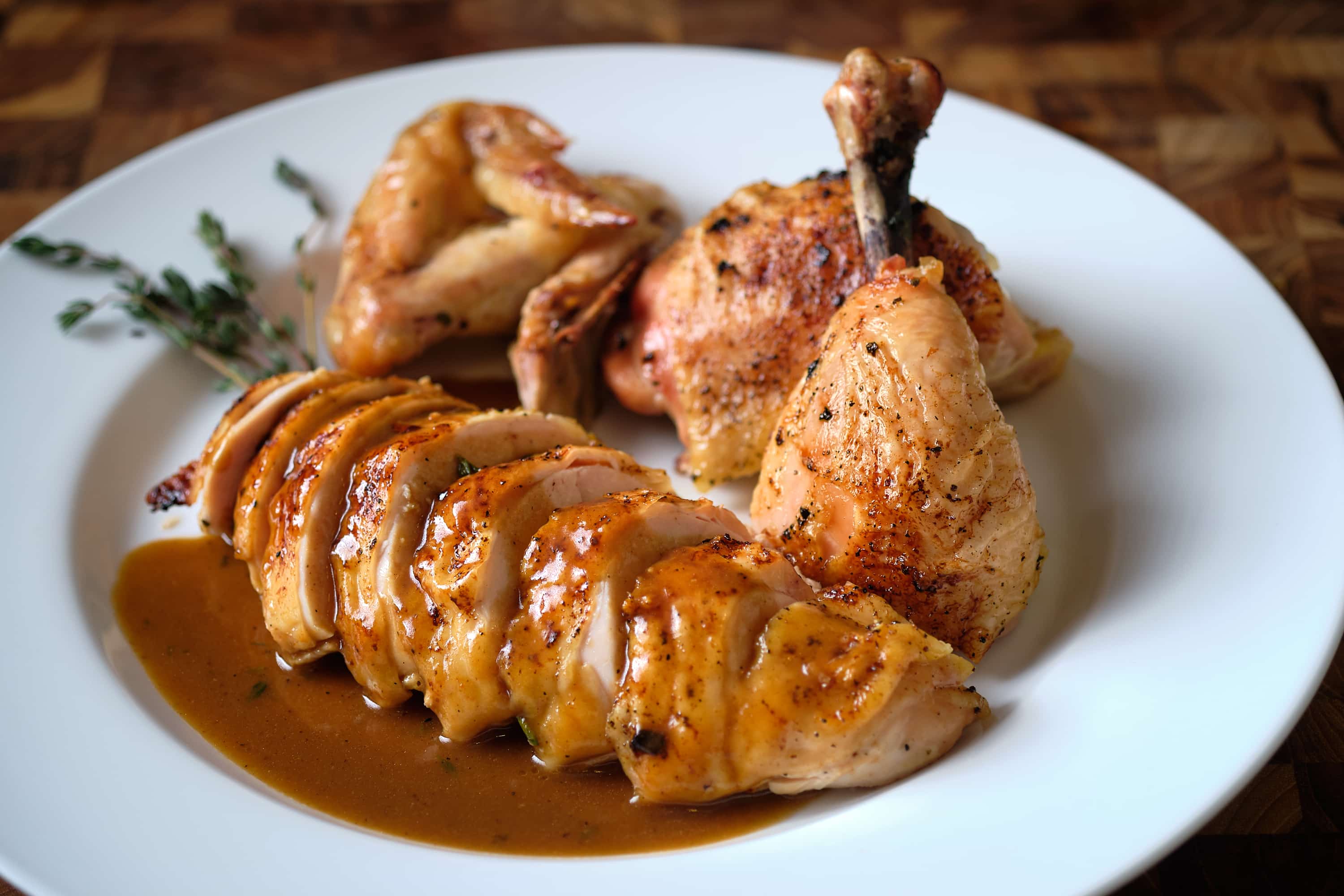 This post was updated on 2/19/2019 with additional photos and improved cooking time and temp.
If you ask any accomplished home or professional cook, there's a good chance they'll tell you Thomas Keller owns the perfect roast chicken. It's properly trussed with salt and pepper and that's about it. Jaques, Martha, Gordon, Kenji, Alton, Julia; they all have their variations on the perfectly roasted chicken. Some are slight variations from Keller's and some are a little more complex. I suggest you give them all a try and see which you like the best. I hope you'll give the Eat Up! Kitchen Split Roast Chicken a try as well!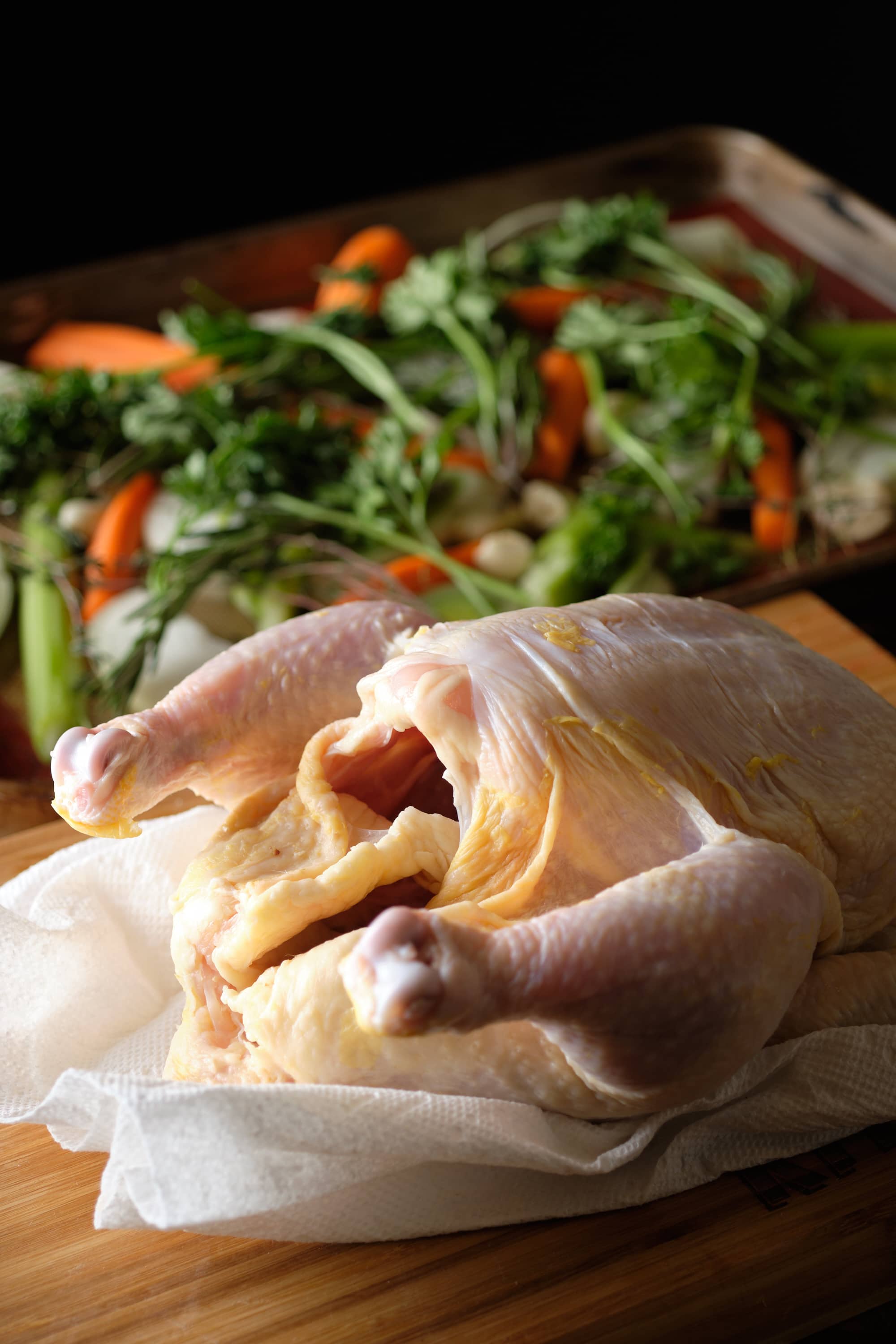 Like Keller, I believe in simplicity. If you're able to get a farm fresh chicken from a local purveyor, you don't need much more than salt and pepper to flavor your naturally delicious bird. Then again… who doesn't love some gravy on their chicken?! Stuffing lemons in the cavity or herbed butter under the skin seems like a good idea but really, is it worth the effort? You've got all these juices left in the pan loaded with flavor just begging to be made into a gravy!
I'm taking the path less traveled when it comes to trussing this chicken. And by the path less traveled I mean I'm forging my own path. Spatchcocking is the process of removing the backbone then 'opening' and flattening the chicken. This gives you more surface area for faster roasting times and more even cooking. I think it's great but… why aren't we just cutting the chicken in half to start with? Right from the oven you've got a perfect serving for two!
February 2019 update
This recipe for Split Roast Chicken is one of my all-time favorite 'bang-for-the-buck' meals. I've updated this post after making it a dozen or so times over a couple of months. The main thing I hope you get from this is that you can cut a chicken in half and roast it easier than roasting it whole. The vegetables, gravy, and any herbs or spices you want to use are up to you.
• For best results, remove your chicken from the fridge and allow it to rest for 30 minutes wrapped in paper towels. A room temp bird will cook more evenly than a cold bird. Drawing out moisture will encourage crispy skin.
• Experiment with cooking times. High heat will cook faster but may result in tougher meat. Low and slow renders a more juicy chicken because the connective tissues have more time to cook. Something cooked with high heat will continue to increase 10 degrees in temperature after it's removed from the oven. If it's cooked at a low temp the carry-over heat will be less significant.
To split the chicken in half, remove the backbone with scissors then take a chef's knife and cut right down the center of the breast bone from the inside out. Because the carcass is now flat instead of standing up vertically, its easier to coat with salt and pepper and to baste with juice when the time comes.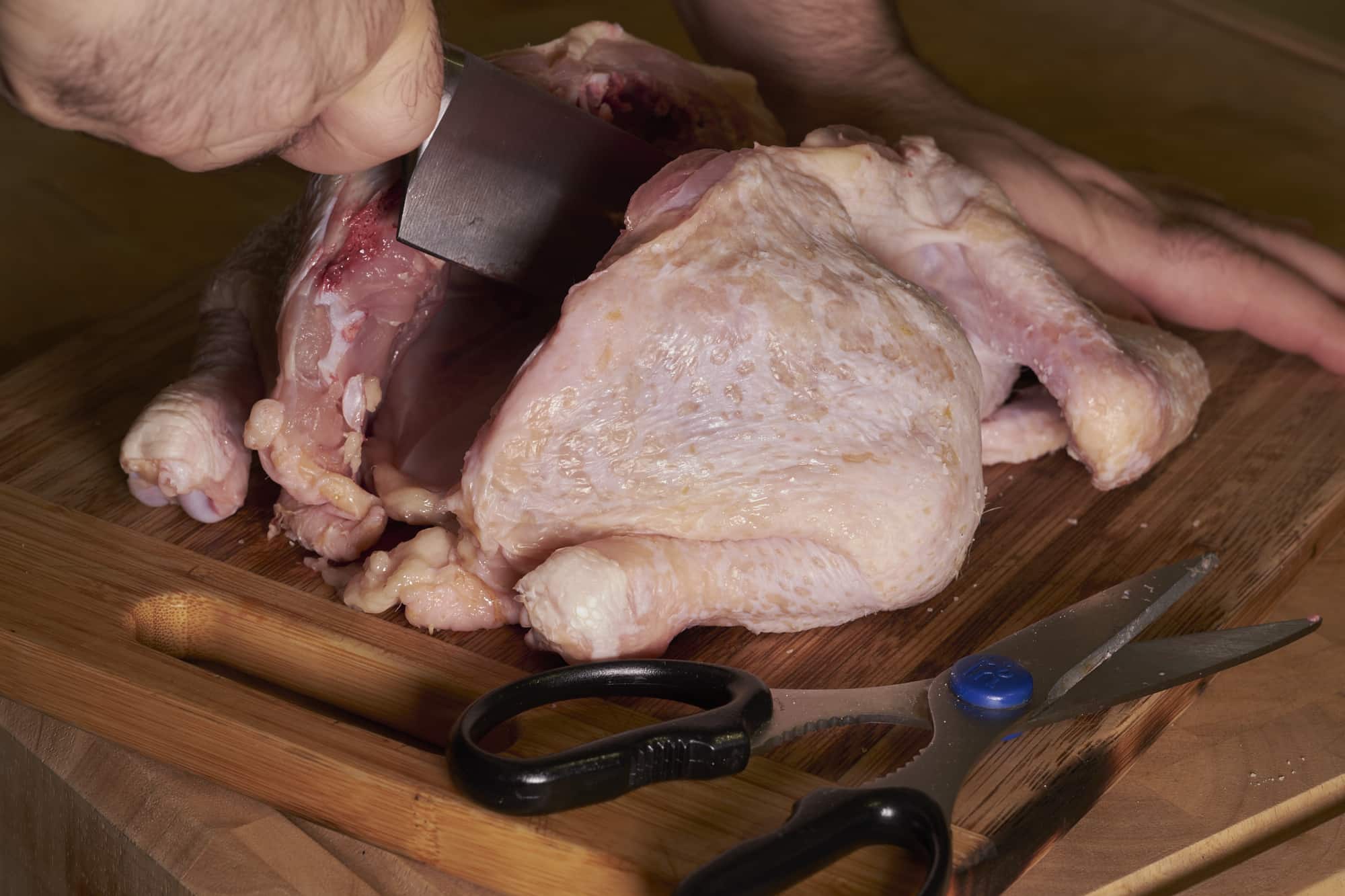 Preheat the oven to 550°F. Line a cooking tray with parchment or Silpat and cover with onions, celery, carrots, and lemon. Place the chicken on top, lightly drizzle with some olive oil and a generous coating of salt and pepper. Lower the temp to 425 and cook for 25 minutes. Remove the chicken to add a few tablespoons of butter and some lemon juice. Baste every 5-10 minutes until the chicken reaches an internal temp of 150-155°F then baste one final time. Allow to rest for 15 minutes before carving.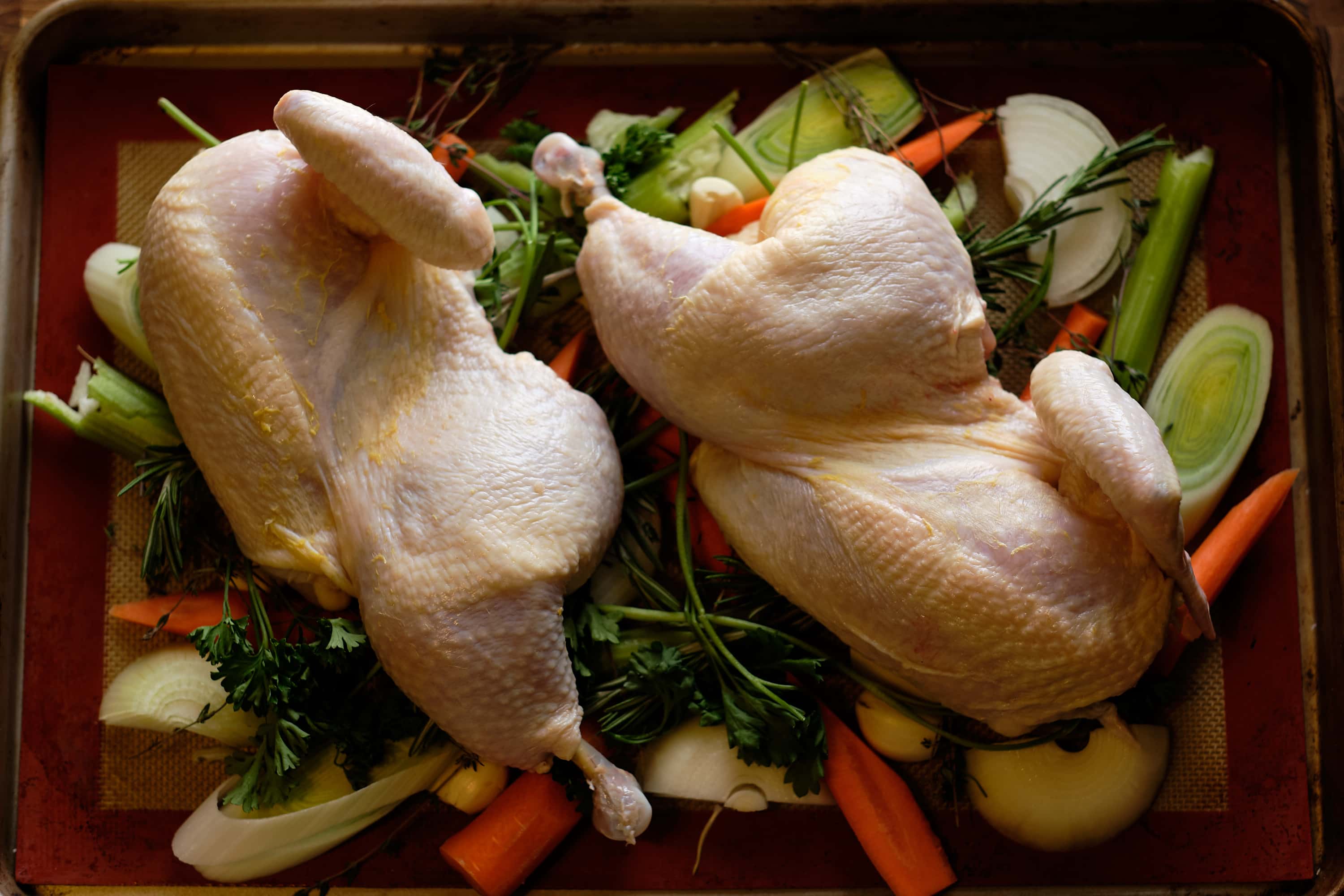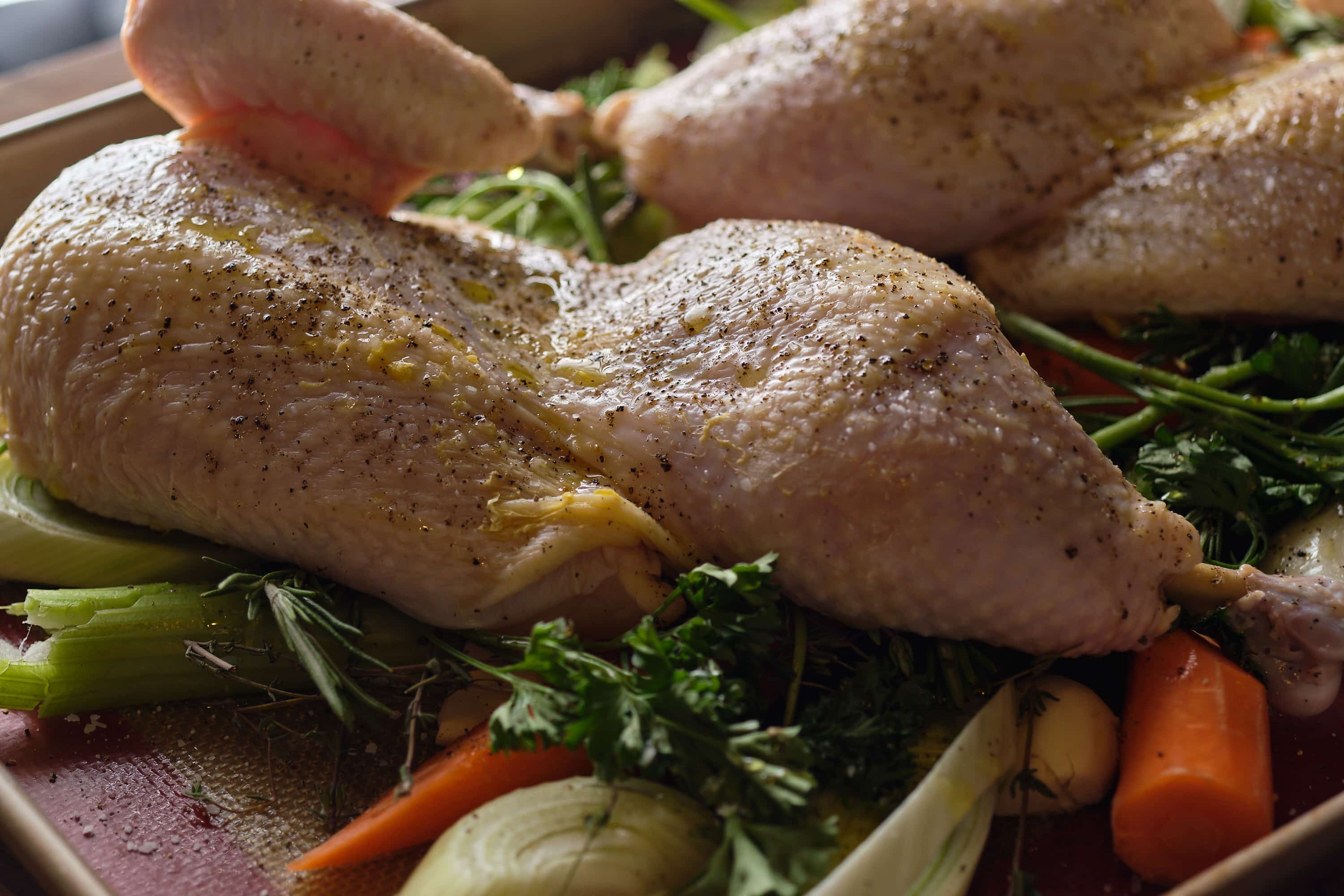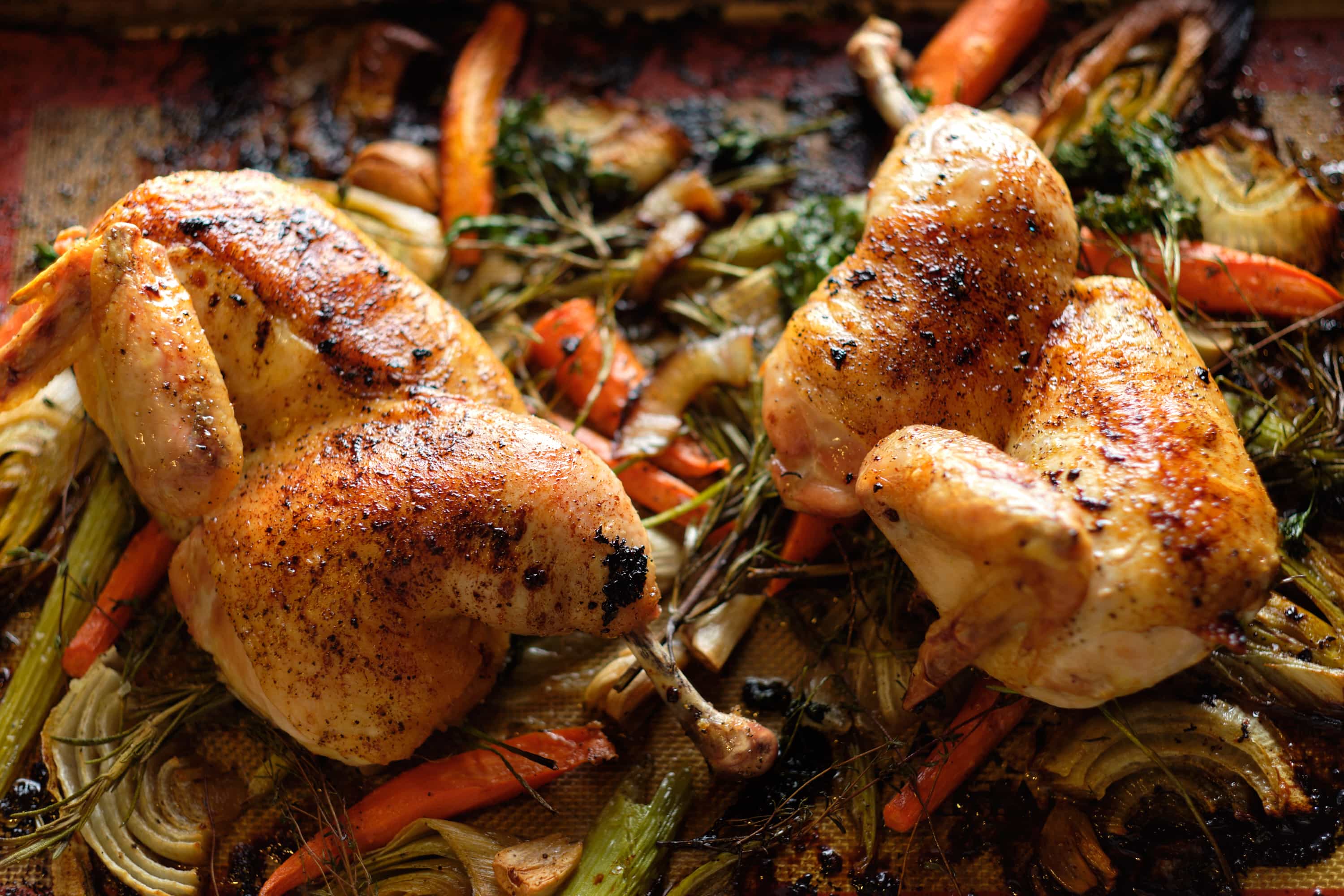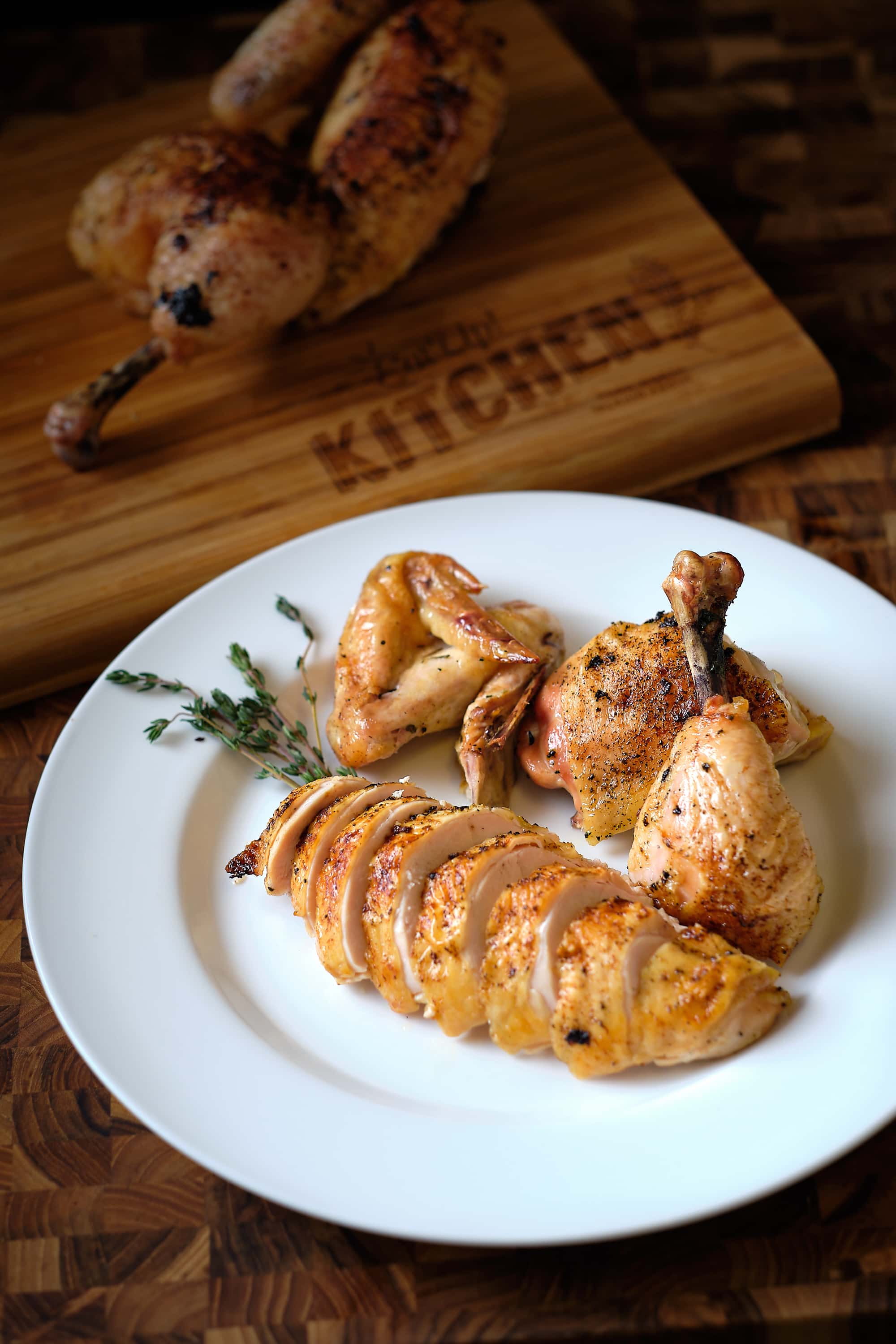 We now have a whole roasting pan full of juices from the chicken, vegetables, olive oil, butter, lemon, salt, and pepper. Transfer all of this to a saucepan with a cup or two of chicken stock. Bring to a simmer over medium-low heat for about 5 minutes. Strain out and discard the solids then transfer the liquid back to the saucepan along with some fresh thyme and some lemon juice or white wine. Whisk in a bit of cornstarch slurry to reach your desired consistency.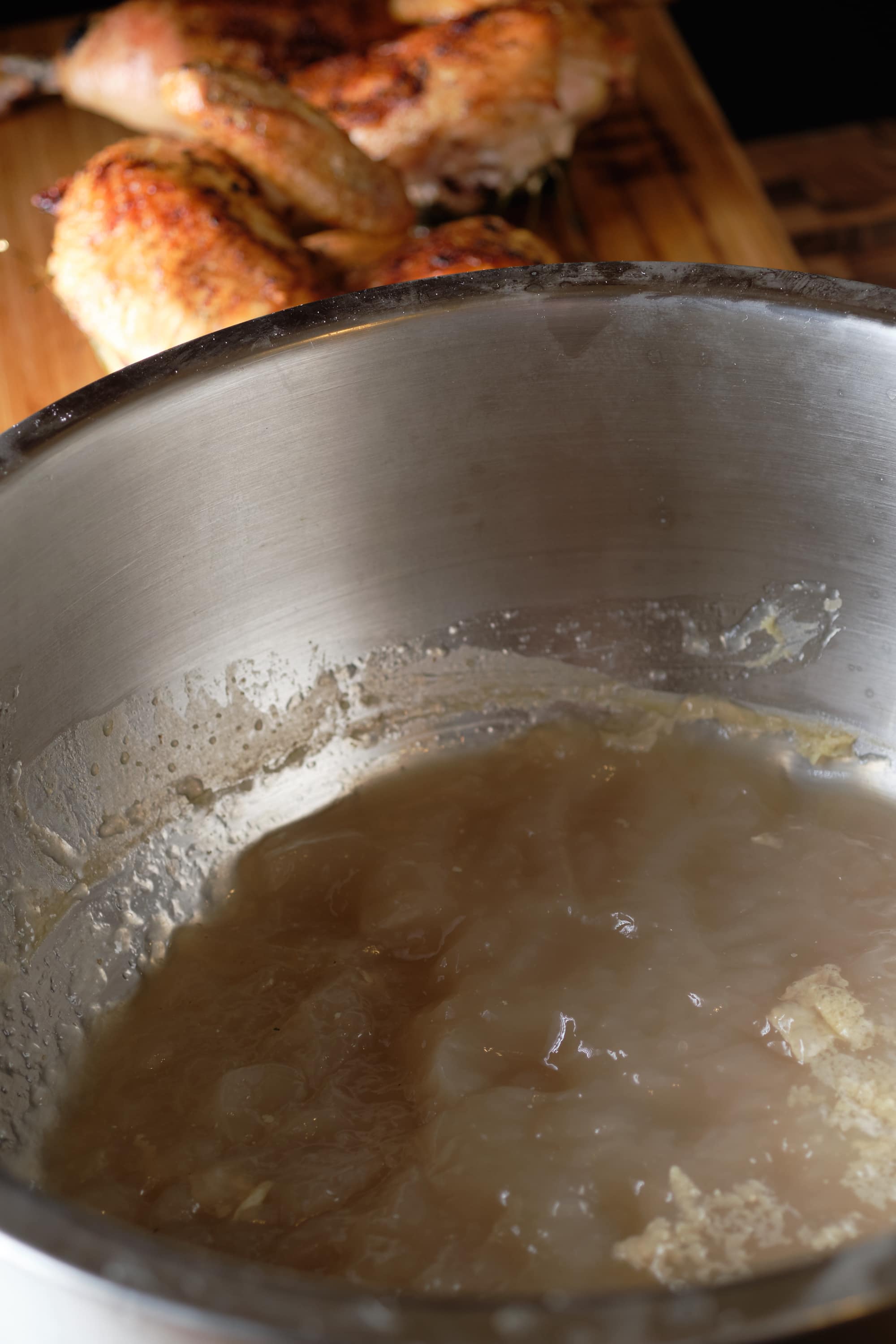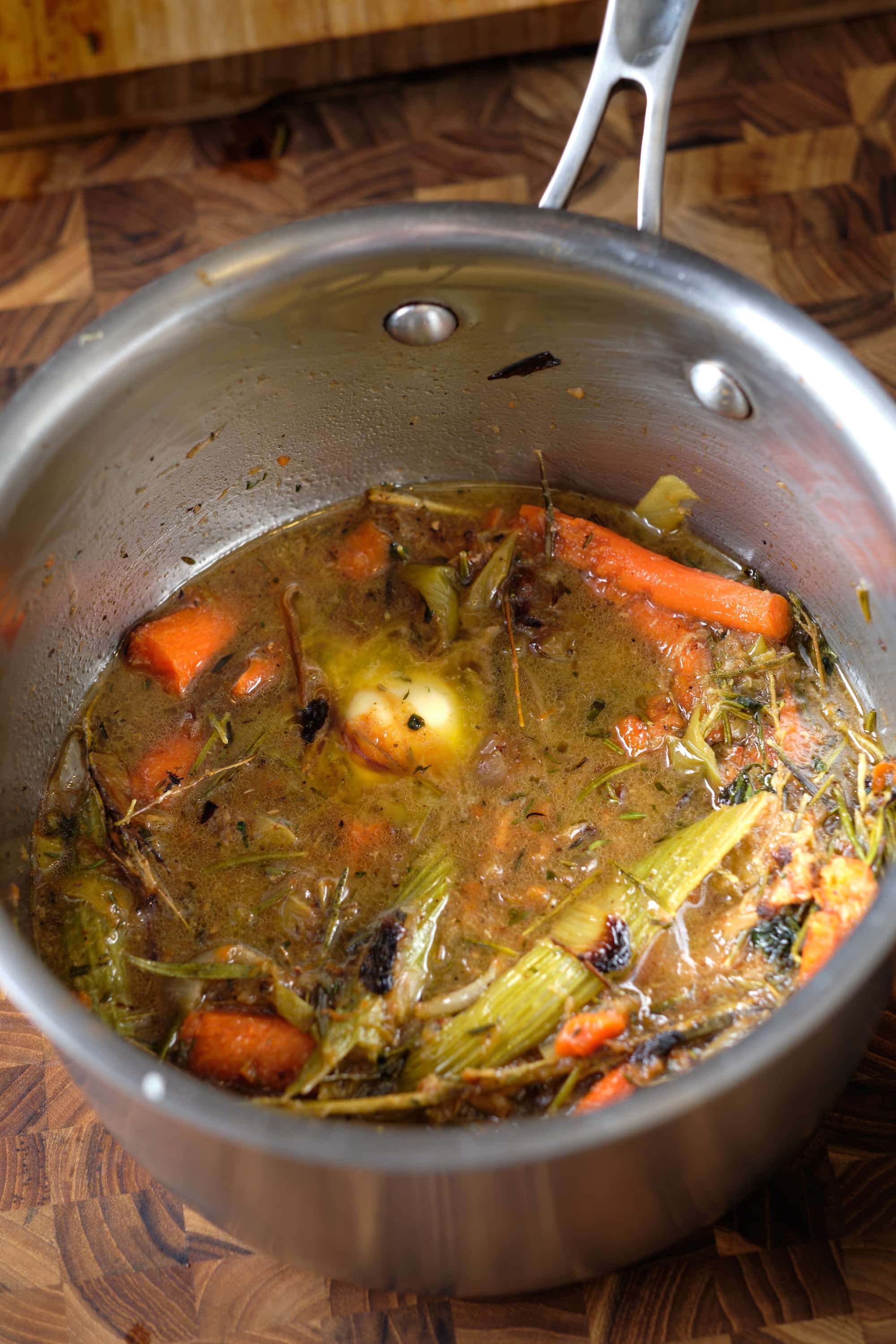 Carve the chicken and plate with lots of gravy and a little side salad or some sauteed veggies. Maybe get yourself some buttered Italian bread to sop up all that delicious gravy, mmm! It's loaded with deep lush flavors cut with the bright citrusy lemon juice and fresh thyme. It doesn't really get better than this! I don't care how good your upright lemon stuffed, butter herbed chicken skin looks – this taste better and it cooks in half the time.