YASSS!! GARLIC AIOLI! We're making the O.G. G.A. from scratch in about 15 minutes. Back up Dracula.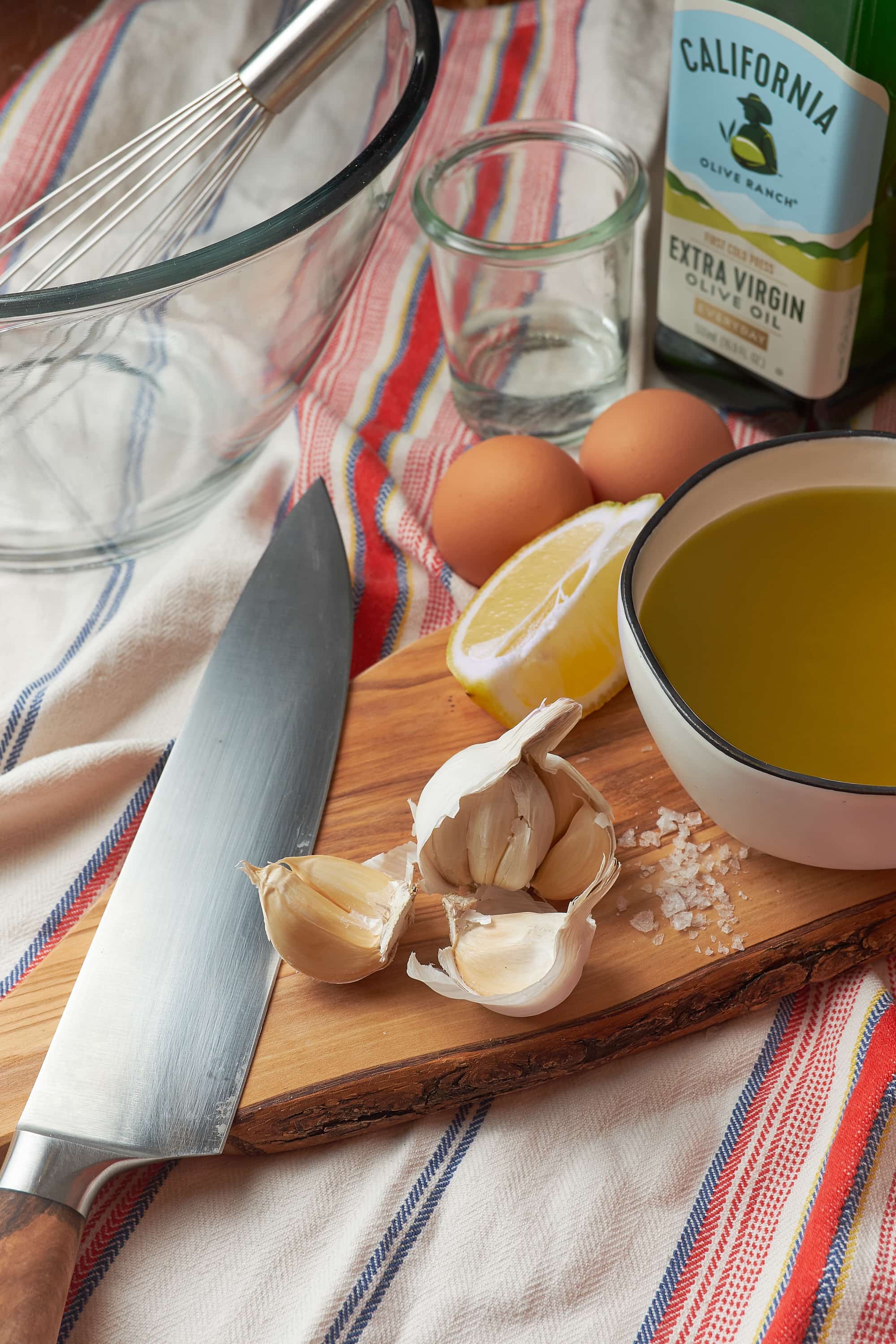 I hate to break it to you but that stuff you've been dipping your fries in to and spreading on your gastropub burger is not aioli, garlic aioli, nor aioli sauce. You've been dippin' the fancy mayo. I love it too but it's not aioli – it's mayonnaise. Aioli in and of itself is an emulsification of garlic and oil. And that's what we're going to make today at Eat Up Kitchen.
Homemade Garlic Aioli is one of those culinary magic tricks you get to do any night of the week. The ingredients are simple, the process is easy, and the results are heavenly. You'll want to be a little mindful of how fresh your garlic is. If it's that uber fresh icky sticky stuff you may choose to use a little less. Once it's made in to a paste it has more of a sharp pungent peppery taste. If you can make it a day in advance you'll find it tends to mellow out a bit in the fridge over night. Use 3, 4, or 5 cloves depending on your preference.
If you have a little three cup food processor you may want to take it out for this. You're looking to turn the garlic cloves in to as much of a paste as possible; I guess with a processor you could do that in a couple minutes. I did it the Jaques Pepin way and it took me about four minutes.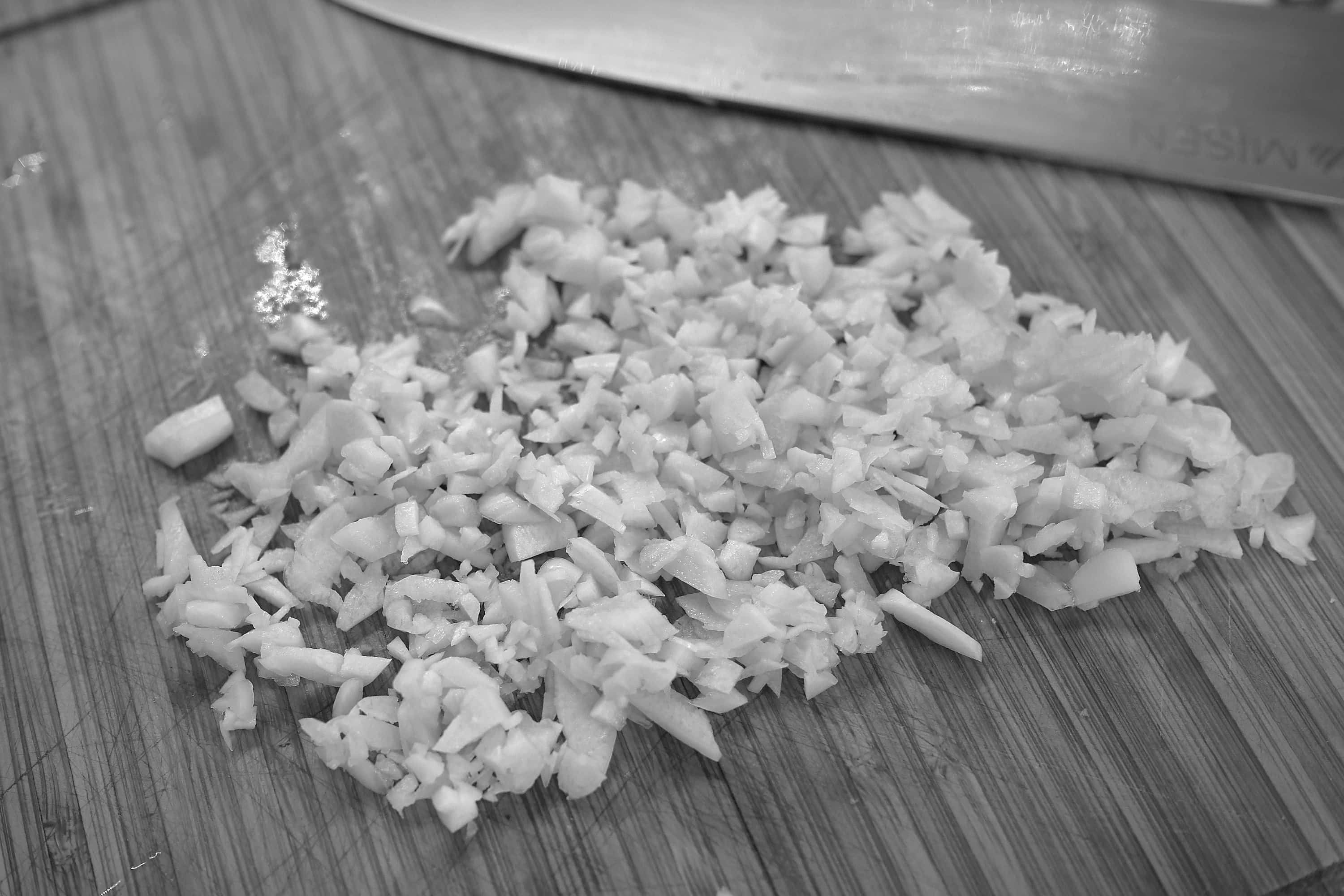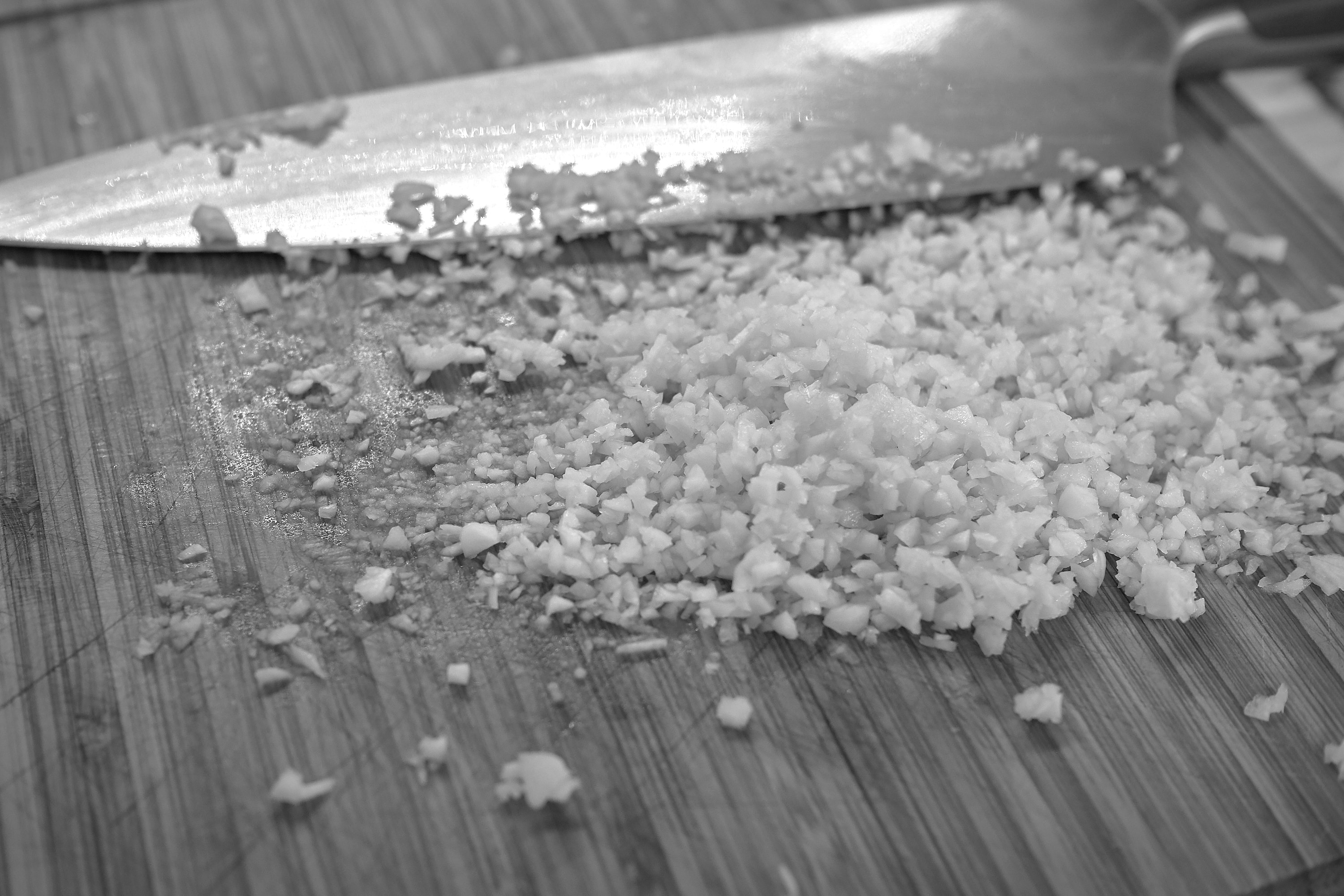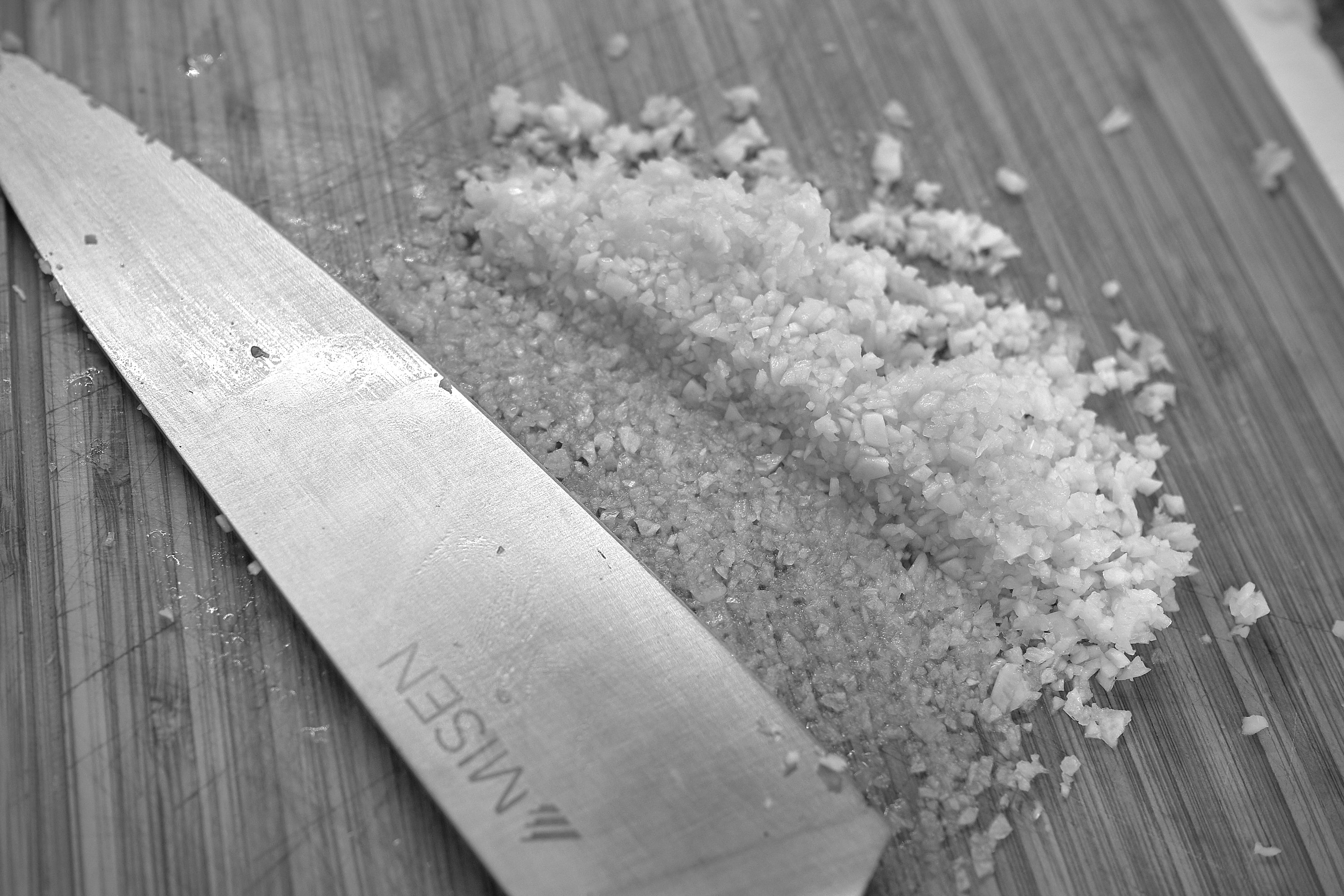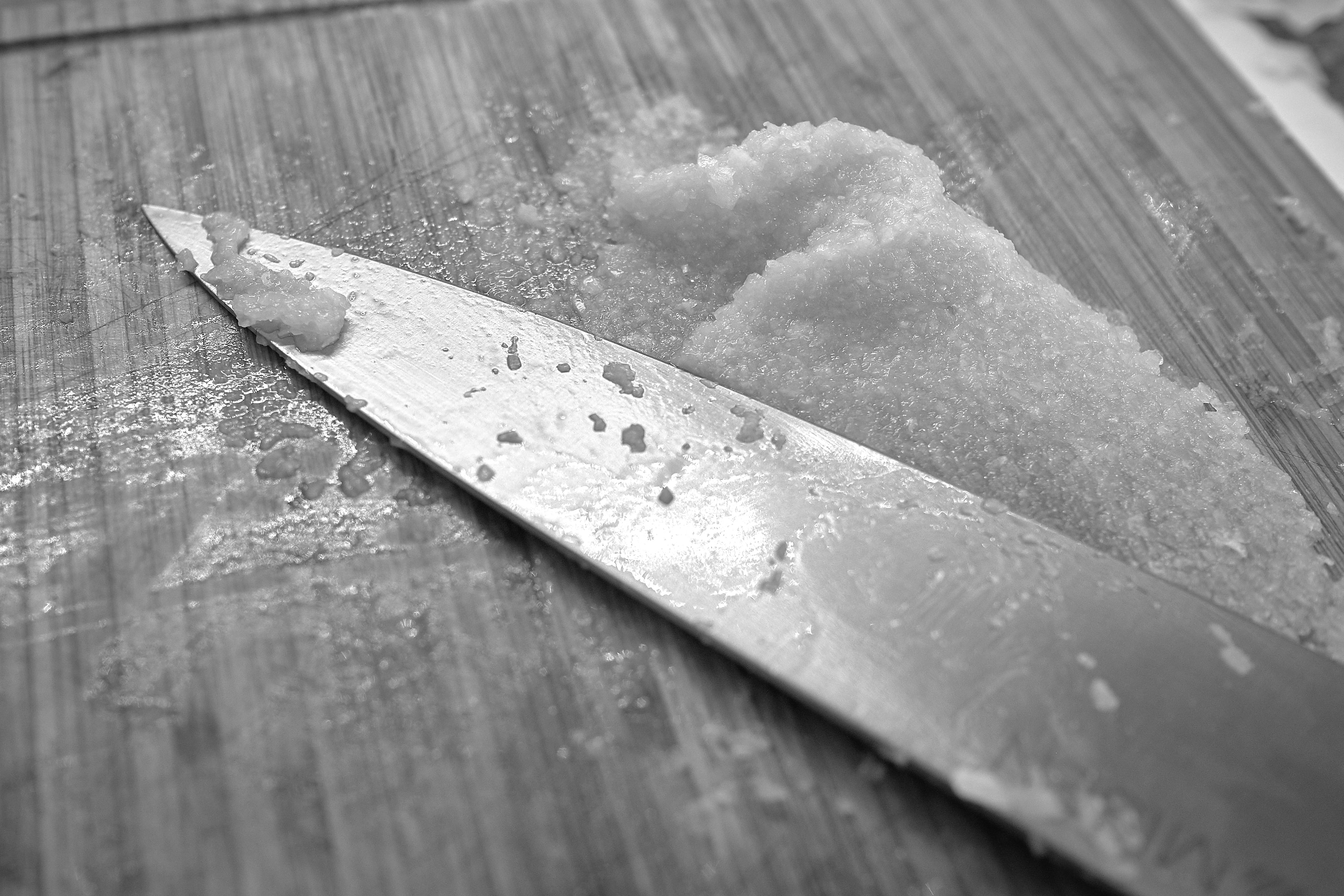 Once your garlic is paste, you can transfer that to a medium mixing bowl. Add a small pinch of salt, a few drops of water, and two egg yolks. Beat vigorously until smooth with a whisk – about 90 seconds. Slowly add one cup of high quality olive oil as you whisk the aioli. Once the olive oil is emulsified with the garlic, incorporate the lemon juice then taste for salt. I added about a teaspoon of Maldon salt to mine.
That's it! Enjoy fresh or refrigerate for a couple days. Enjoy as a dipping sauce, sandwich spread, or a base for a salad dressing or other dips.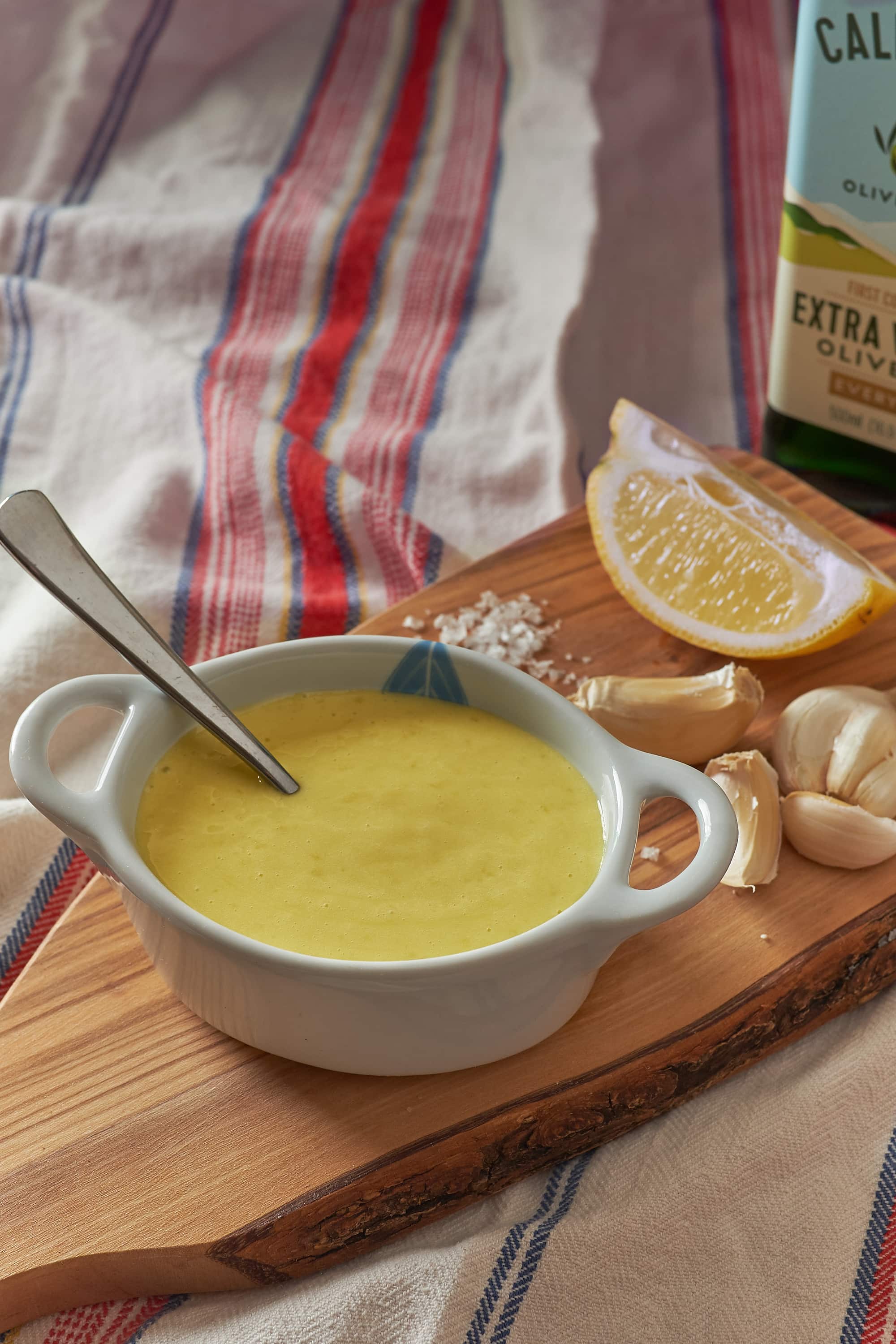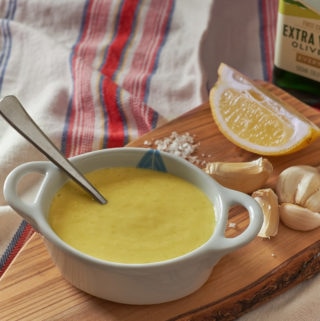 Garlic Aioli
YASSS!! GARLIC AIOLI! Enjoy as a dipping sauce, sandwich spread, or a base for a salad dressing or other dips.
Ingredients
3

cloves

fresh garlic

2

egg yolks

1

tbs

water

as needed

2

tsp

lemon juice

1

tsp

salt

1

cup

quality olive oil
Instructions
Chop garlic extra fine then use a knife, food processor, or mortar and pestle to make in to a paste. 

Transfer garlic paste to a medium mixing bowl (or leave in processor) and add two egg yolks and few drops of water. Whisk vigorously until smooth and thick. Add more water if too thick.

Slowly add olive oil while whisking to emulsify. 

Incorporate lemon juice then taste for salt.

Refrigerate up to a week.
Notes
Depending on the freshness of your garlic and how quickly you intend to use it, adjust the amount used for the recipe. Fresh garlic used right away will be more potent than less fresh garlic used the next day. 
Garlic Aioli is a great base for salad dressings and dips. Add more olive oil and lemon or vinegar for dressing. Add to yogurt with minced parsley for a dip.
Experiment with adding spices and herbs like cayenne, paprika, cumin, parsley, thyme, and tarragon.