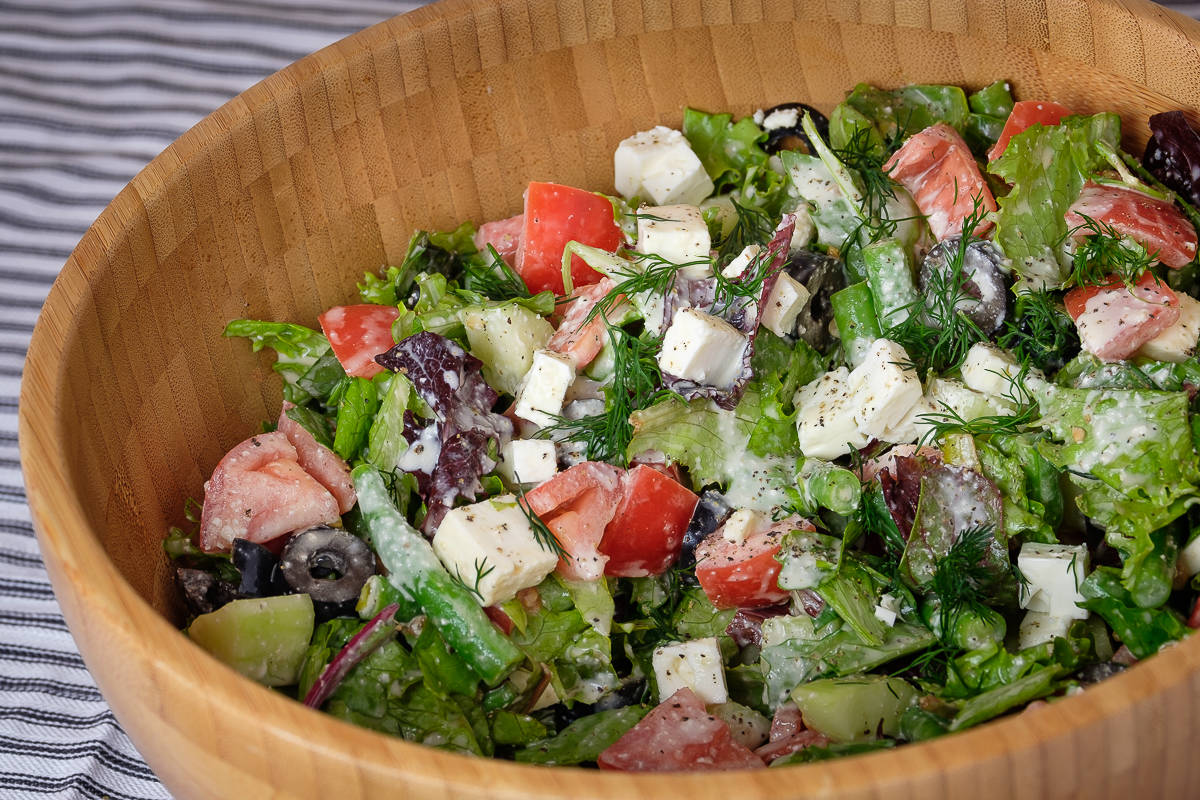 The recipe for Anchovy-Feta Salad Dressing found in the Frog Commissary Cookbook mentions a Greek Salad composed of greens, feta, olives, green beans, tomatoes and cucumbers. I've added fresh dill and basil for added garden-freshness. Read on for a few salad tips.
Don't get too crazy with the lettuce. You want the lettuce to compose just less than half of the salad.
Blanche your green beans. Toss them in to a pot of boiling water for about 60 seconds to brighten up their color and flavor. Transfer to ice water to cool before adding to the salad.
Dress the chopped vegetables ahead of time. This will act as a marinade for the vegetables while avoiding wilted greens. Toss in the lettuce just before serving.
If you have leftovers, store in an airtight container with a sheet of paper towel. I typically just use plastic wrap over the same bowl I served the salad in. The paper towel will wick away some the moisture and prolong your greens for up to 36 hours.