My favorite pick me up this summer is Mexican Cold Brew Coffee. What makes it Mexican? The addition of Cinnamon Sticks and Vanilla and Almond Extracts. This takes at least 12 hours to brew so lets get going!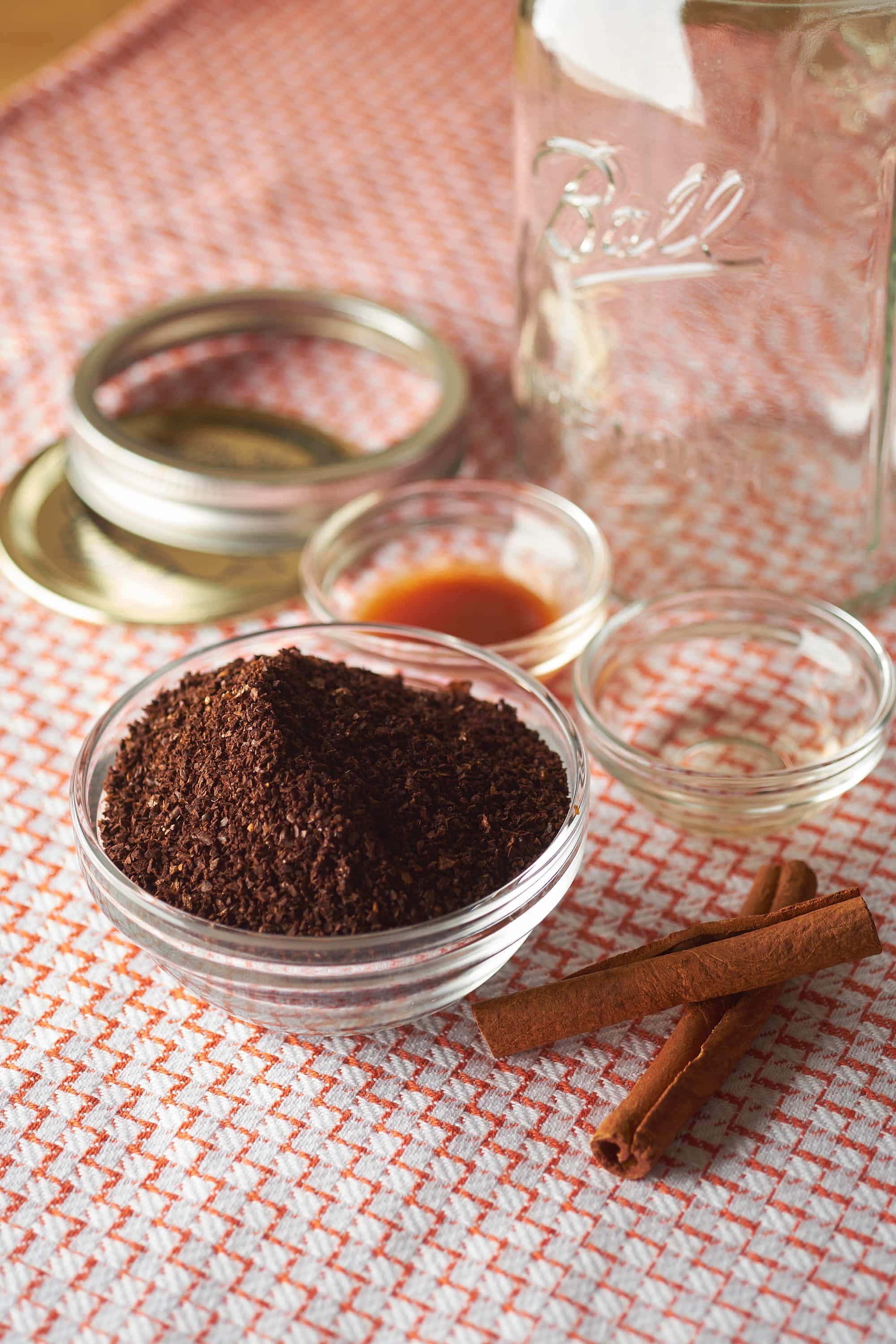 I made this recipe specifically for a one quart mason jar so it's easy to take on-the-go. One quart's roughly four cups of coffee so that should be enough to get you through your morning. If you'd like to make more I have notes in the recipe card below to scale it up to a gallon. You could also just forgo the cinnamon, vanilla, and almond and use this process for regular cold brew coffee.
So basically, you're going to add some fresh coarse ground coffee, cinnamon sticks, vanilla and almond extracts to a 1 quart jar then add some water and refrigerate for at least 12 hours. It's totally a breeze! I'm a sucker for Philly's local La Colombe Corsica bean but you can use any whole coffee beans.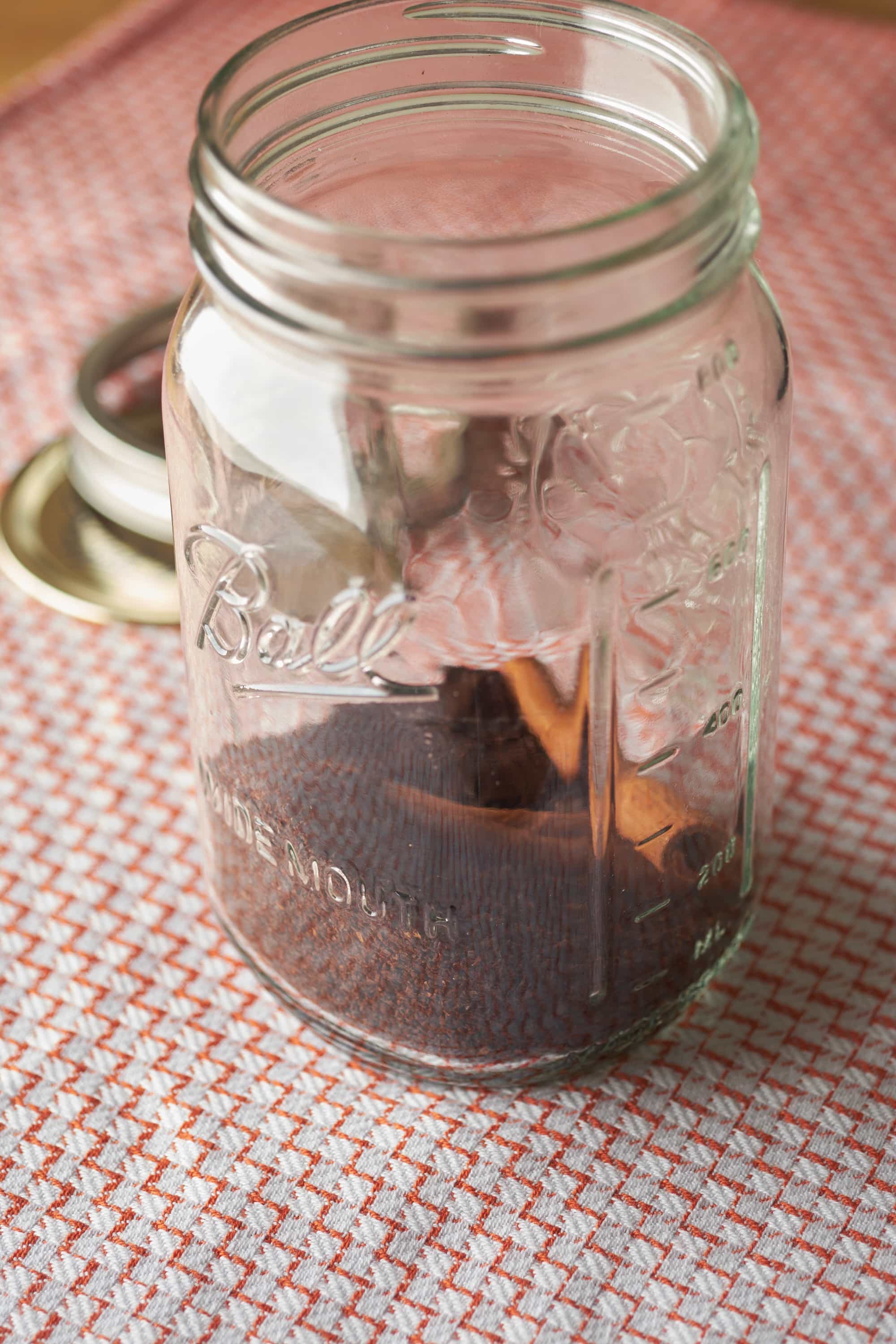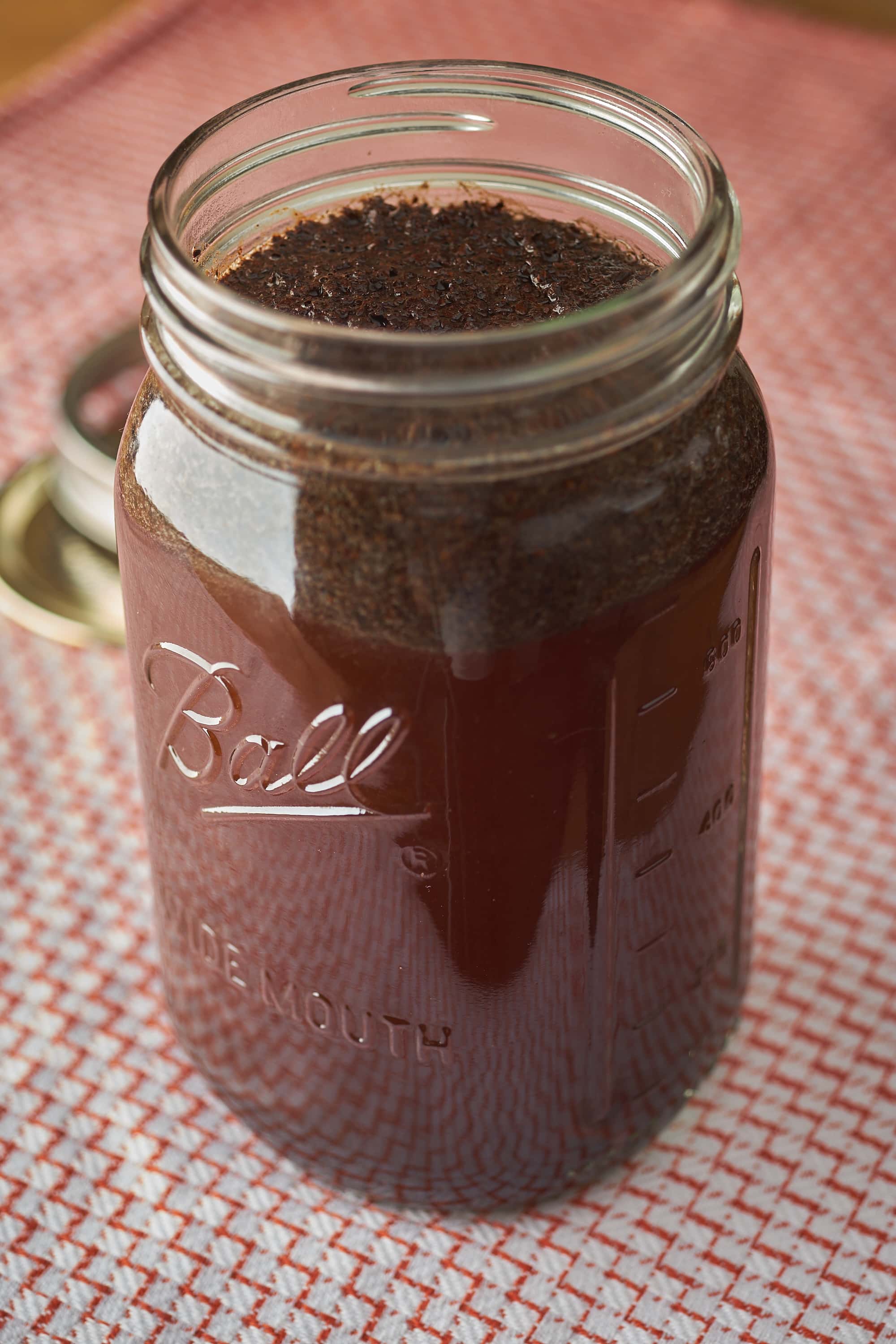 When it comes to straining we're going to do a double strain. First through a fine mesh strainer and then with the same strainer lined with paper towel. At first I used powdered cinnamon but I found that it would clog the paper towel and not strain properly. For the same reason we want to use coarsely ground coffee beans. I use the Capresso Infinity Conical Burr Grinder to get a consistent grind. You really want to avoid any fine particles for when you get to the straining step.
If you'd like to add mixers with your coffee I suggest you do that after the brewing process. There's a risk of some weird stuff happening if you don't get around to drinking it all right away. I typically drink my coffee black but I have to admit, a little vanilla flavored almond milk is the absolute best paring with this. Or some Khalua. Or both!