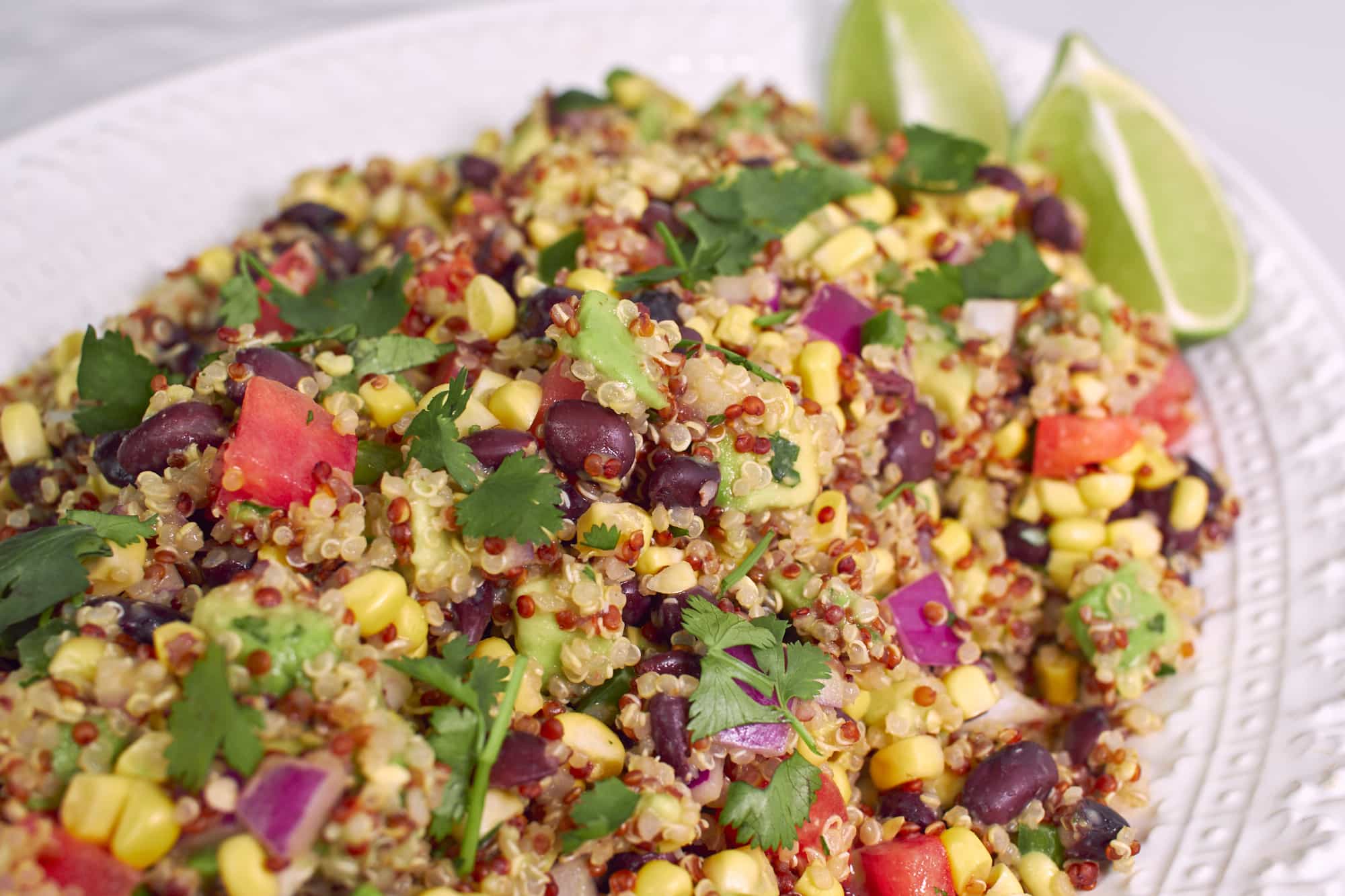 In the time it takes you to watch a few cat videos on youtube, you could be eating this awesome summer salad! Once you've got your quinoa simmering in a covered pot, it only takes a few minutes to prep your veggies. If your ingredients are fresh, you really don't need much seasoning or dressing. Just squeeze a couple limes over top and it's heaven. This is a fantastic dish to bring to a cookout!!
If you're not already cooking with quinoa, let me tell you it's something you're missing out on. I mean, rice and pasta are fine but all those carbs can fill you up. The Quinoa seed is nutritious and gluten free so you can practically eat as much as you like – guilt free!
I made this Mexican Quinoa Salad with a 50/50 blend of white and red quinoa. Someone should pull together some nutritional facts for this salad cause something this gorgeous HAS to be damn healthy.