This Apple Galette has all the Apple Pie flavor with half the Apple Pie effort. Plus, a little pumpkin spice to keep it festive.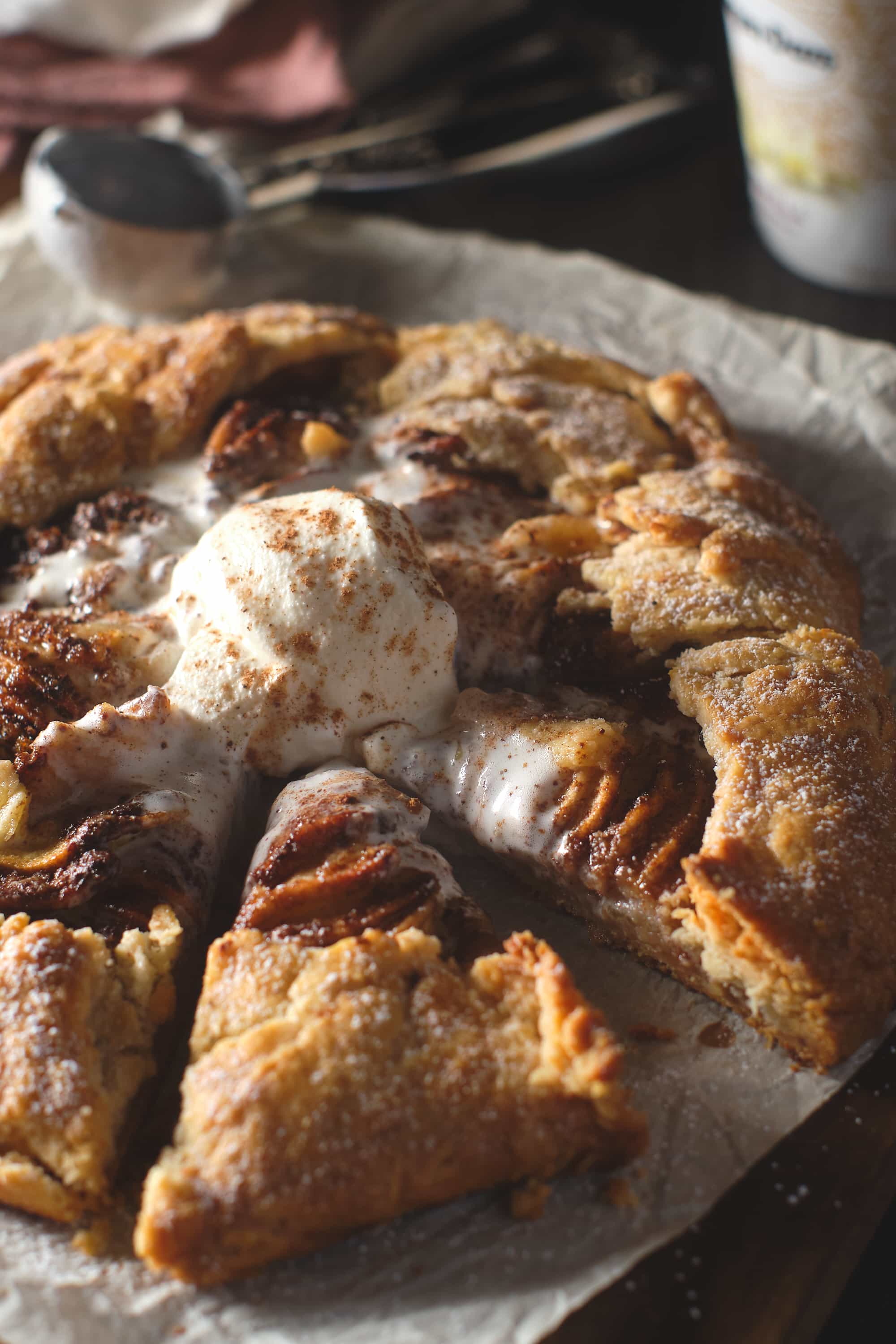 What's a galette? I'm glad you asked! A galette is a sort of free form tart which can be made sweet or savory. The dough is rolled flat, the ingredients placed in the center, then the dough is wrapped over the filling. There's no pie pan here so you're not gonna make a chocolate pudding galette. You could do a roasted pumpkin galette but that soft pumpkin pie filling isn't going to work.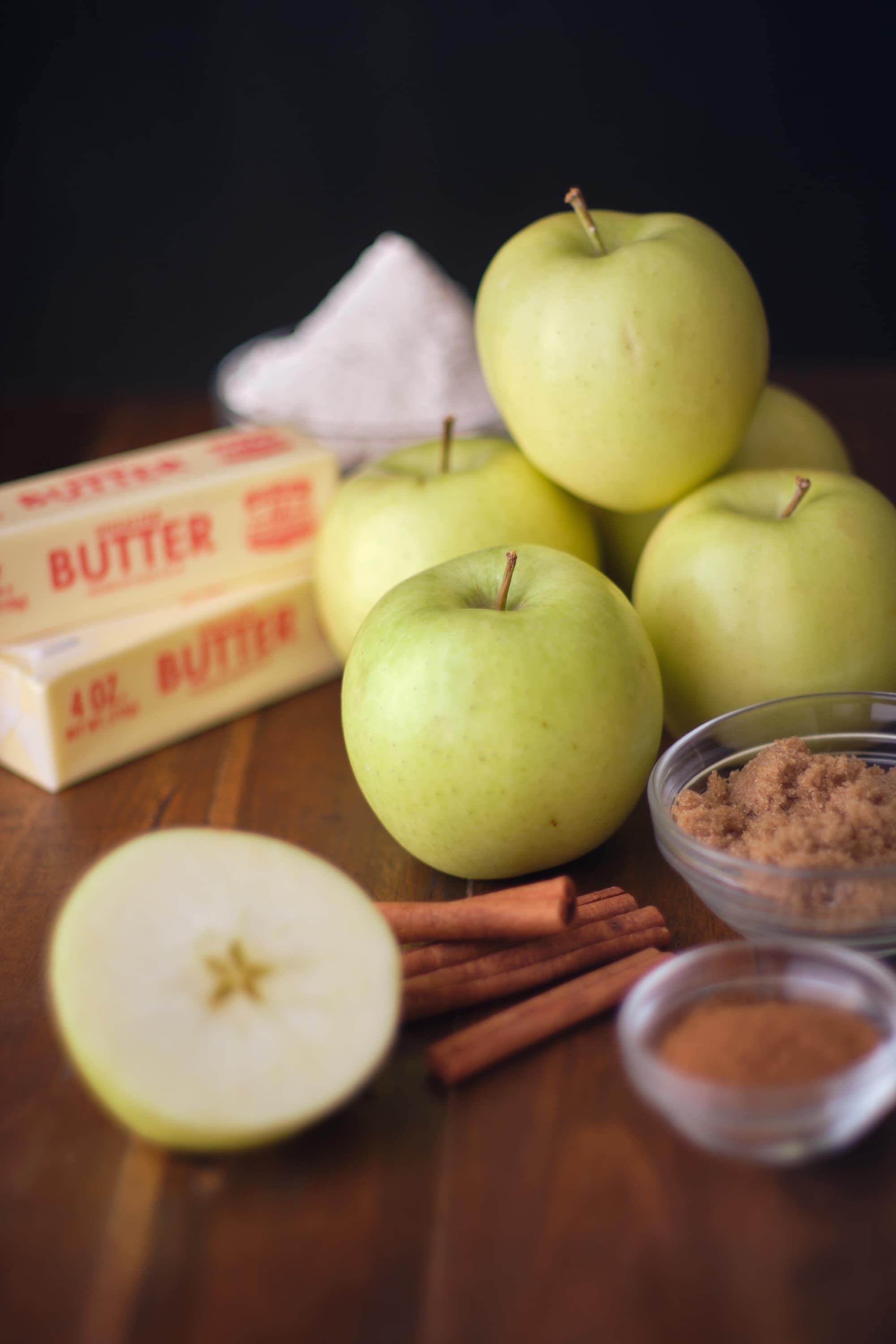 Galettes are fast and easy and offer a blank palette for all sorts of filling combos. Fall and stone fruits are classic as are tomato and squash for fillings. Fried Onion and Cheesesteak Galette? Bacon Cheddar and Potato? You betcha!
I was reading up on a few recipes and found Carla Lalli Music's technique for combining butter and dough interesting. Most recipes suggest whizzing the two in a food processor or using your hands to rub the butter into tiny bits in the flour. With Carla's technique, you roll thin planks of butter into the flour. I don't have enough experience to say if it works better but I can say it's more enjoyable and easier than other methods. Most things are easier without the hassle of dragging out and washing a food processor. Ugh, if only I had a marble counter top!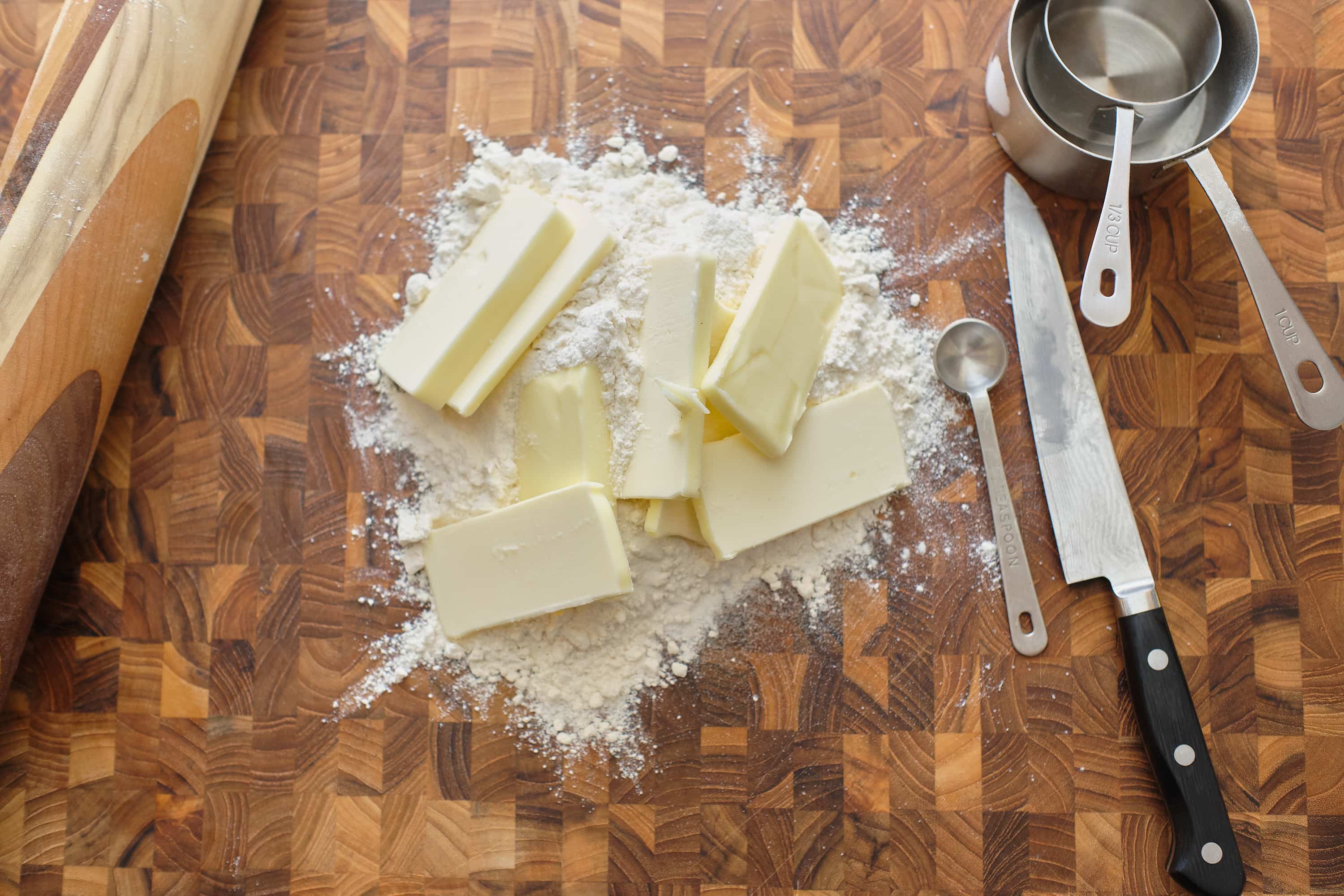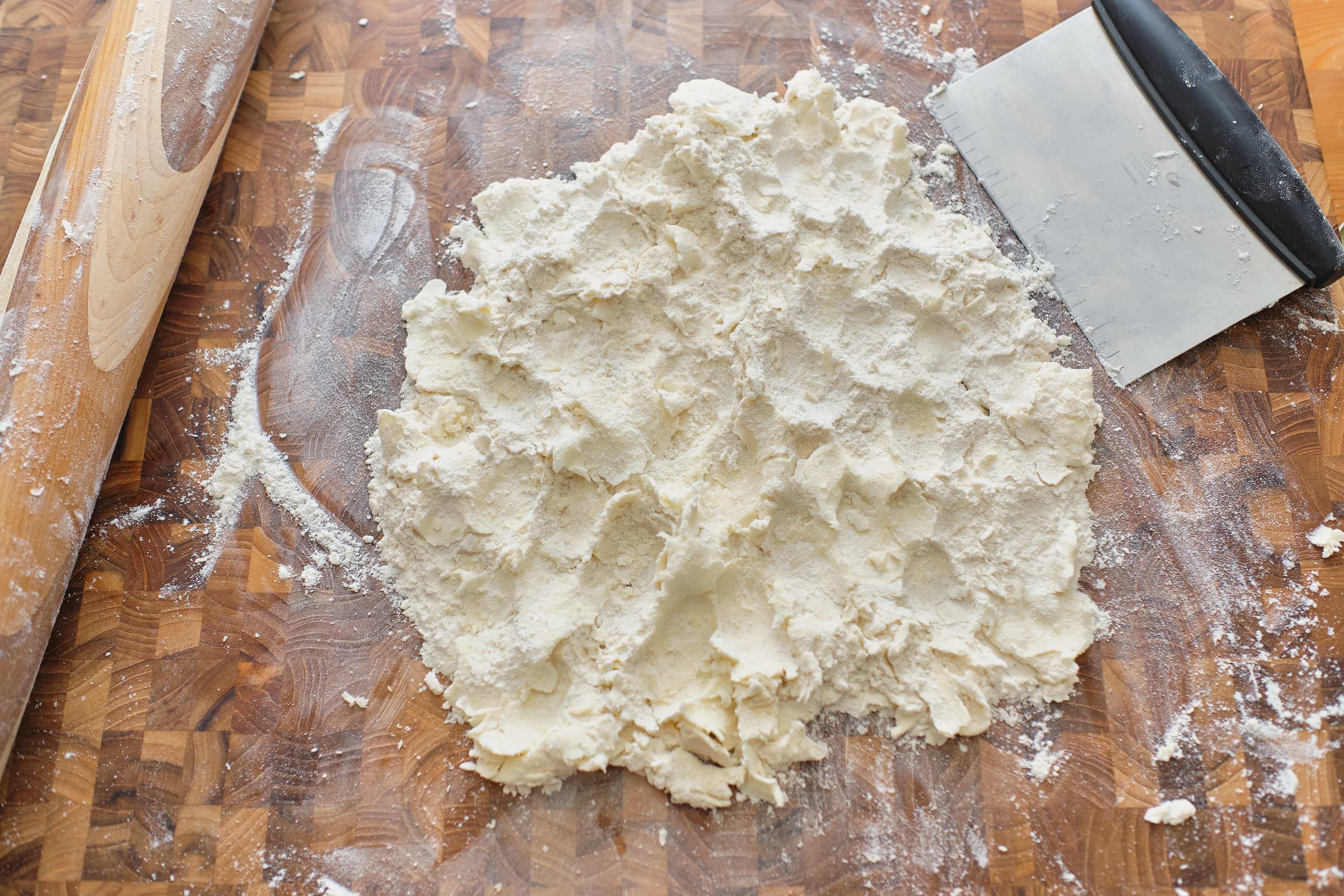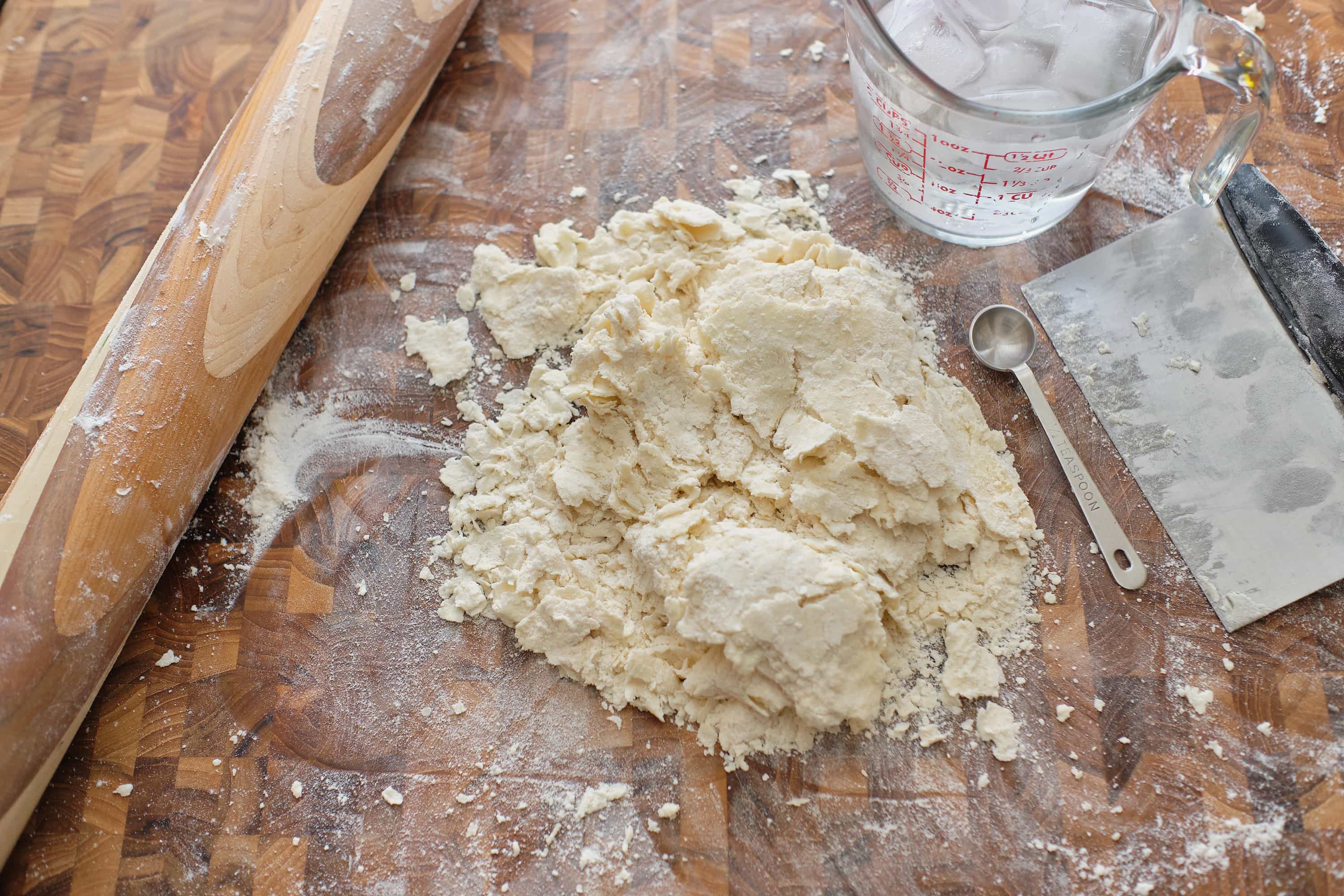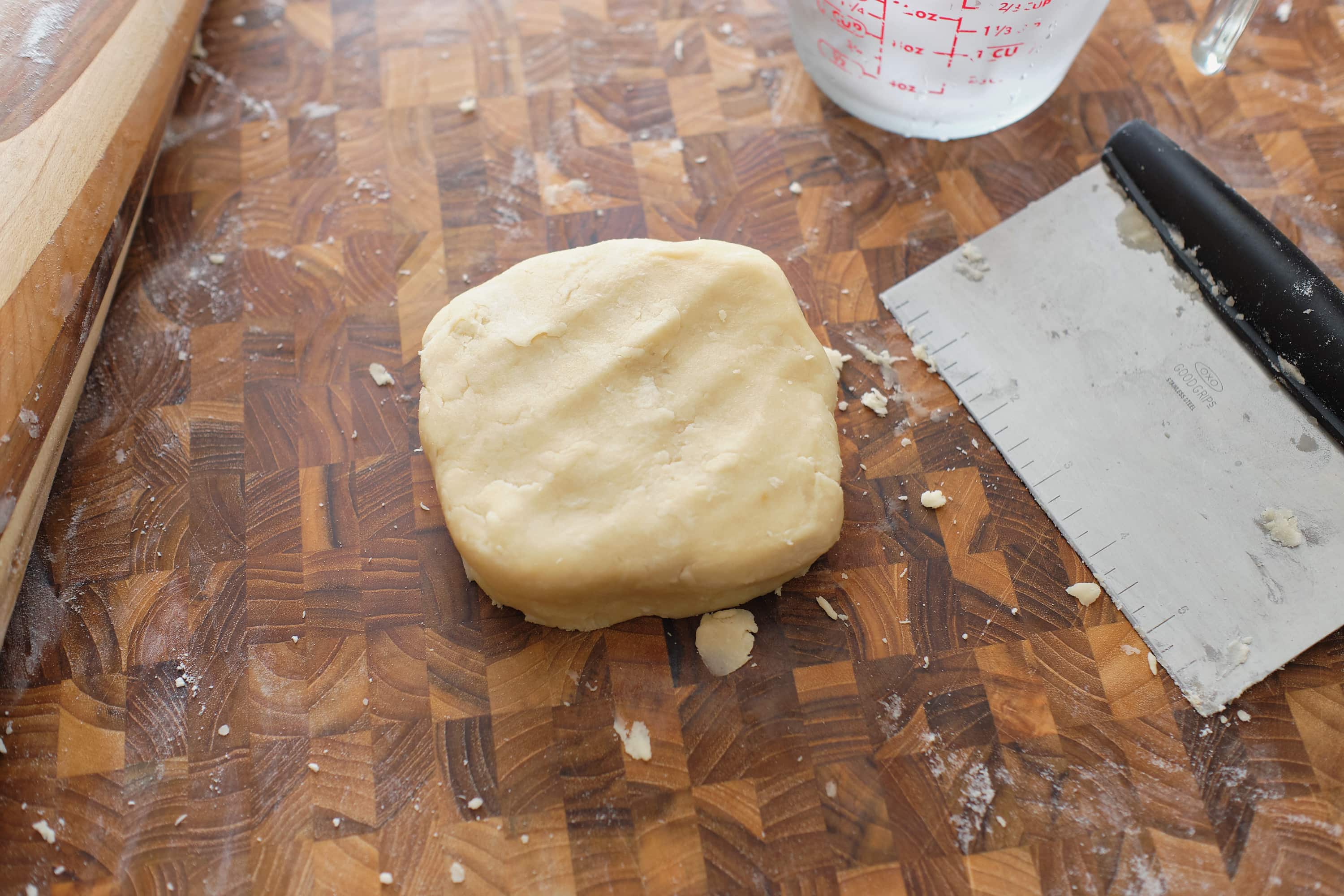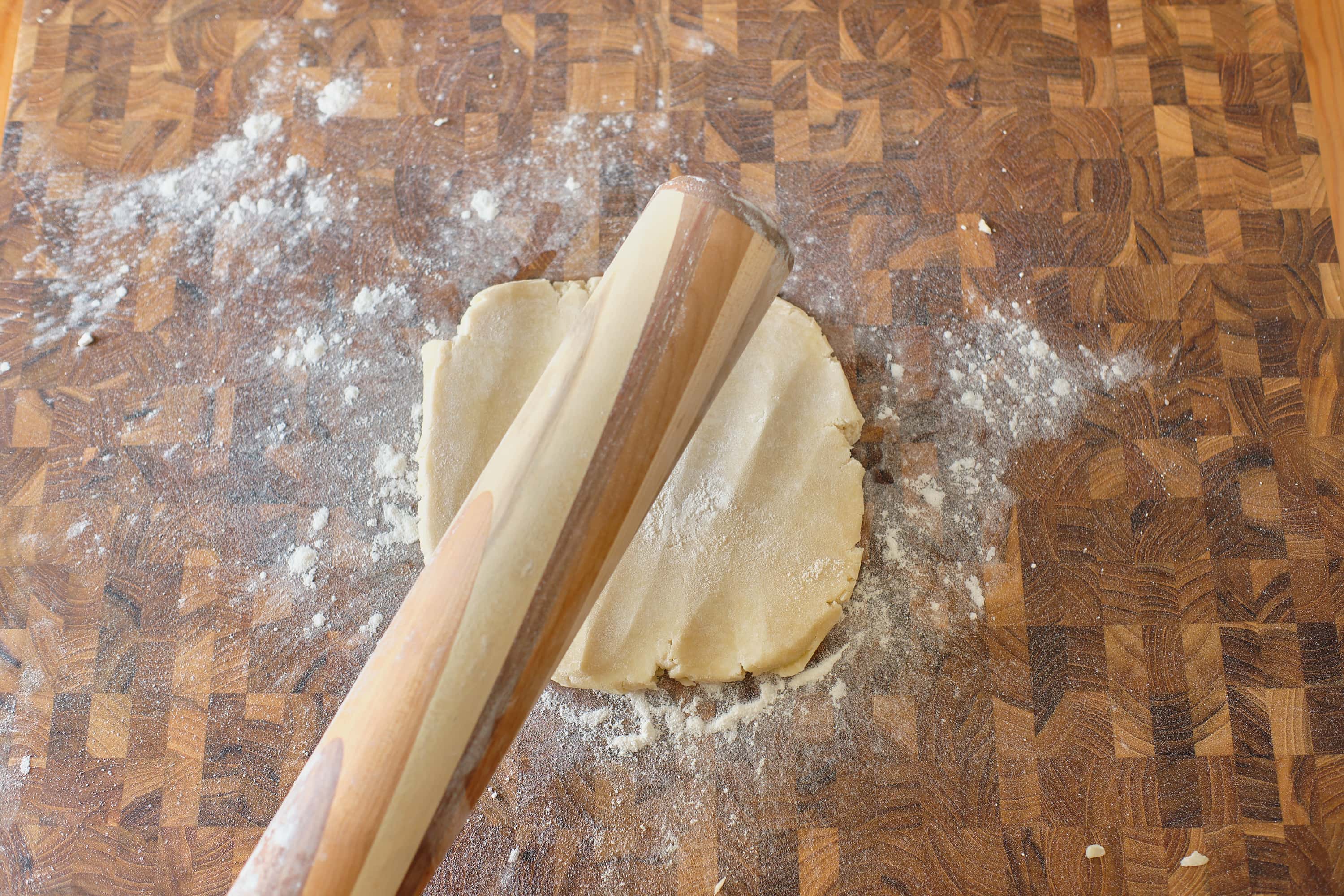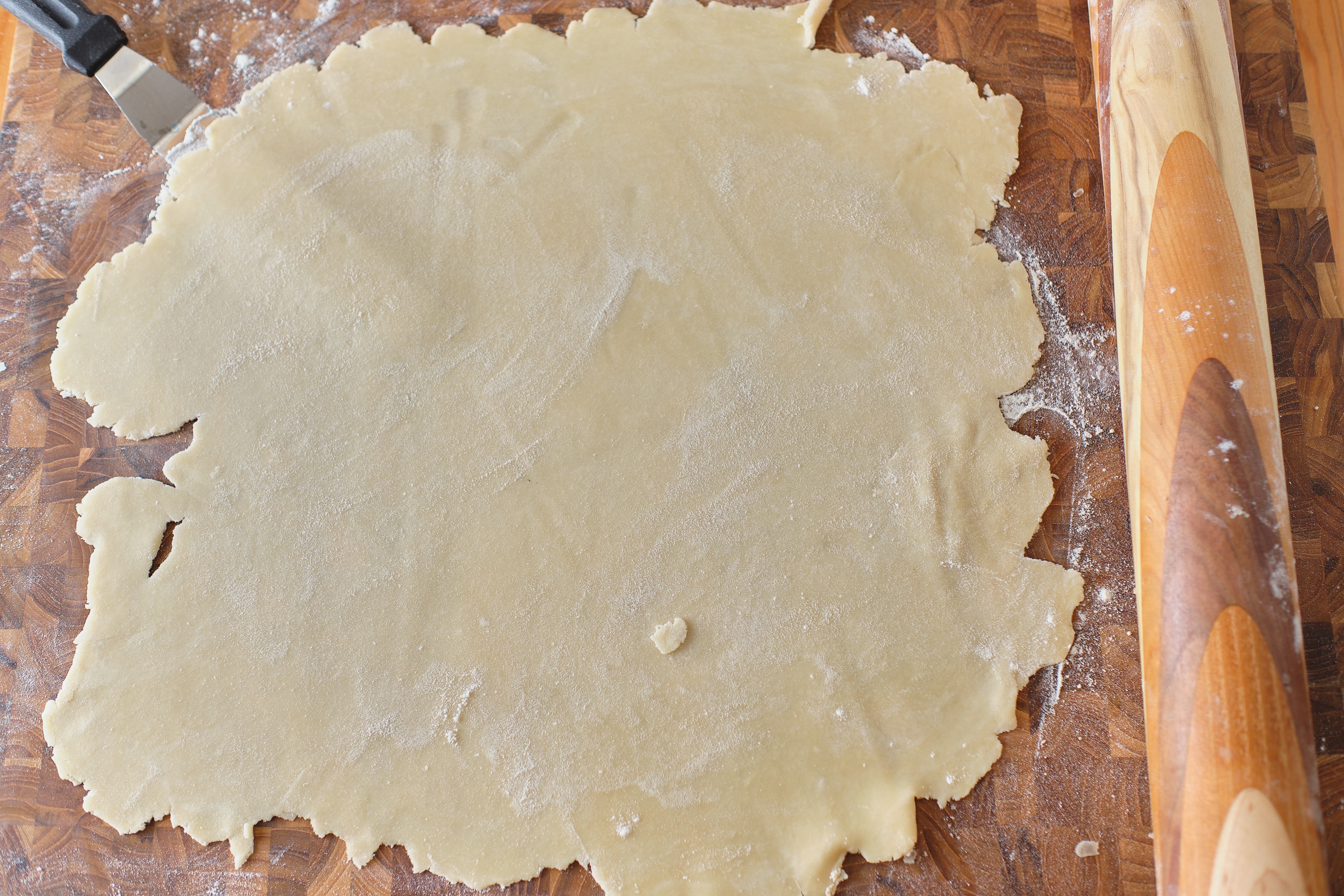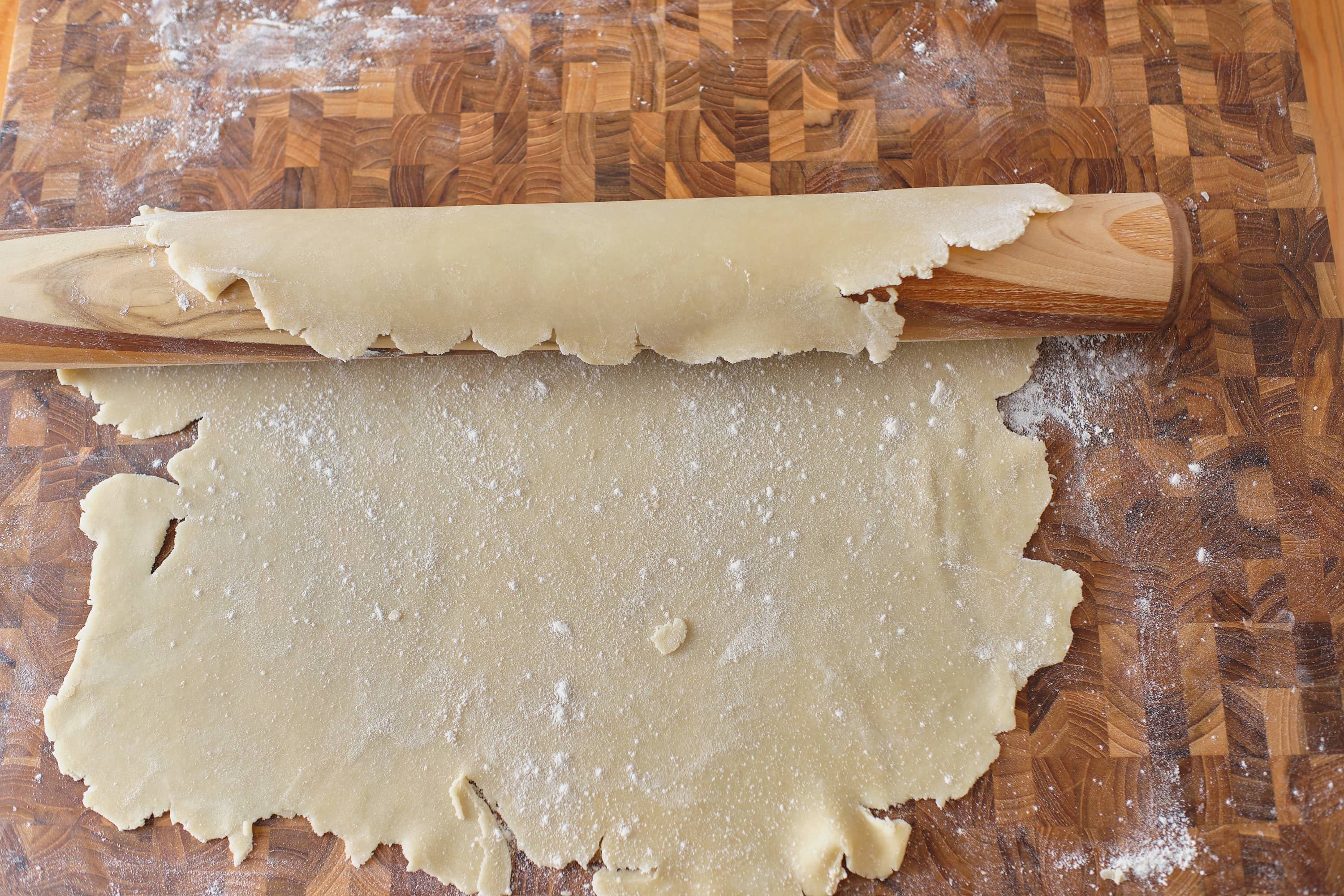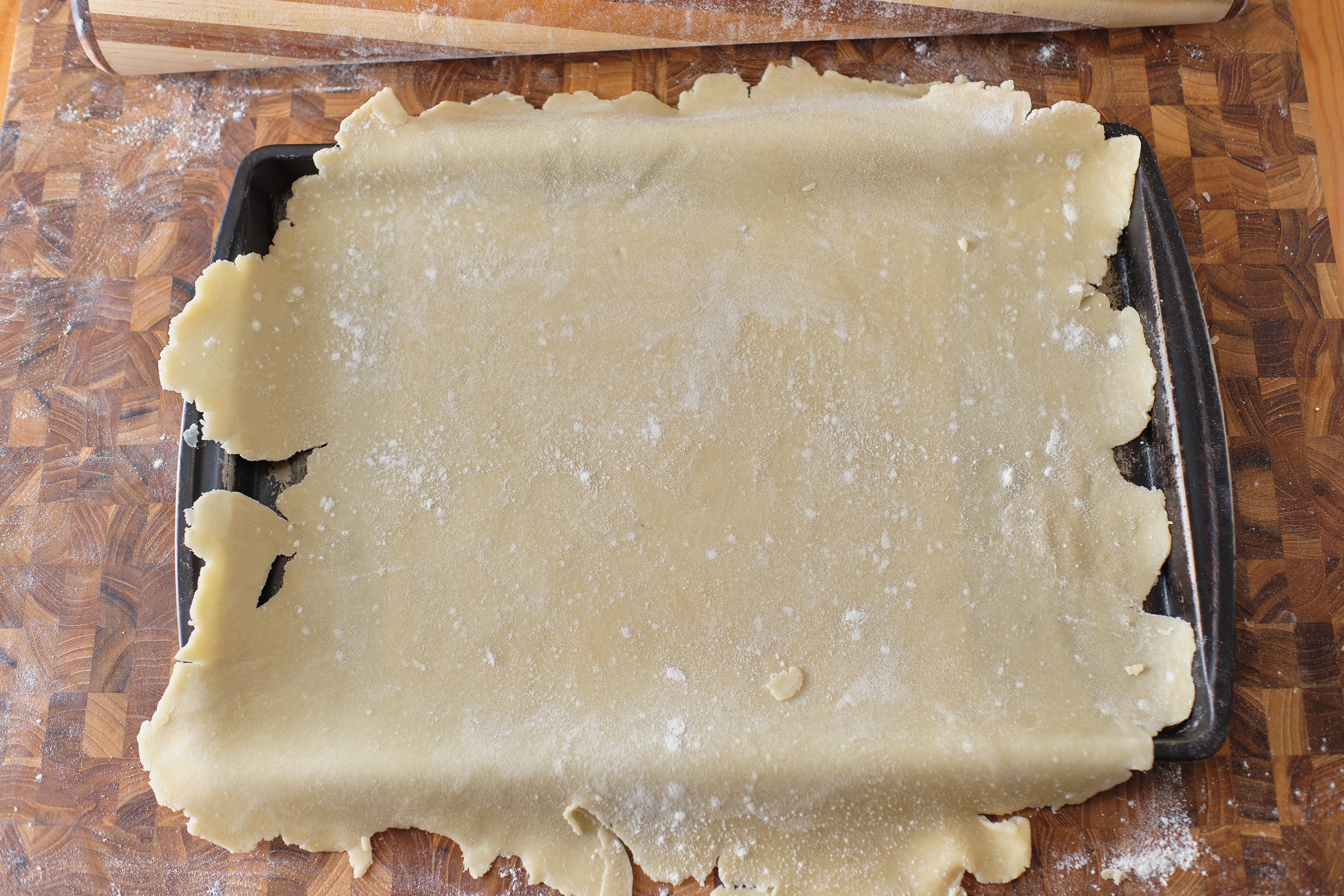 For what it's worth, this was my second attempt at making a galette (first photo included below for fail reference). In the first galette I learned that you should definitely peel the skins from the apples because they result in a displeasurable texture. I also decided I prefer them fanned out in a circle as opposed to stacked up against each other in a square. Another one or two under my belt and I'm sure they'd look even better.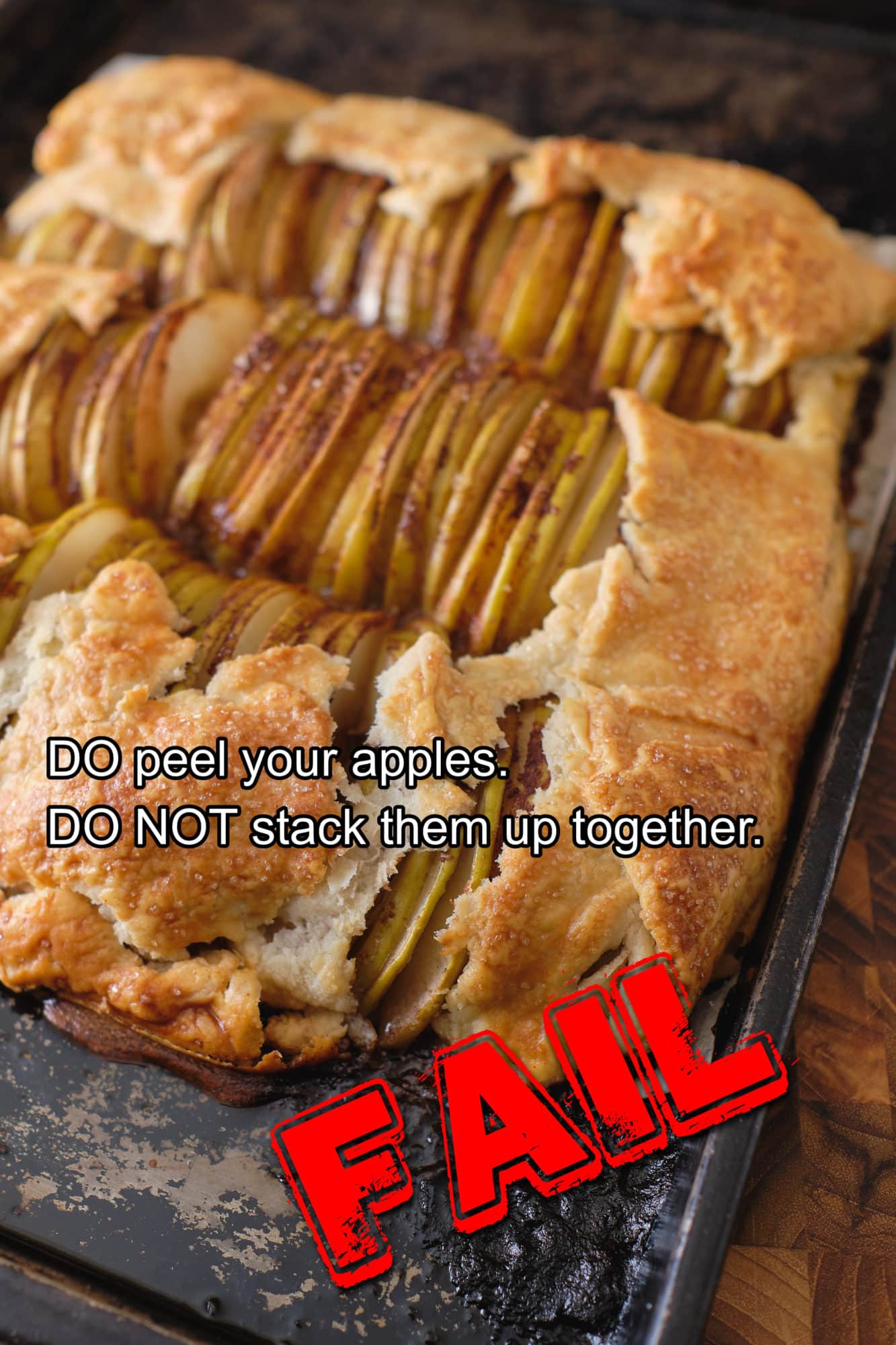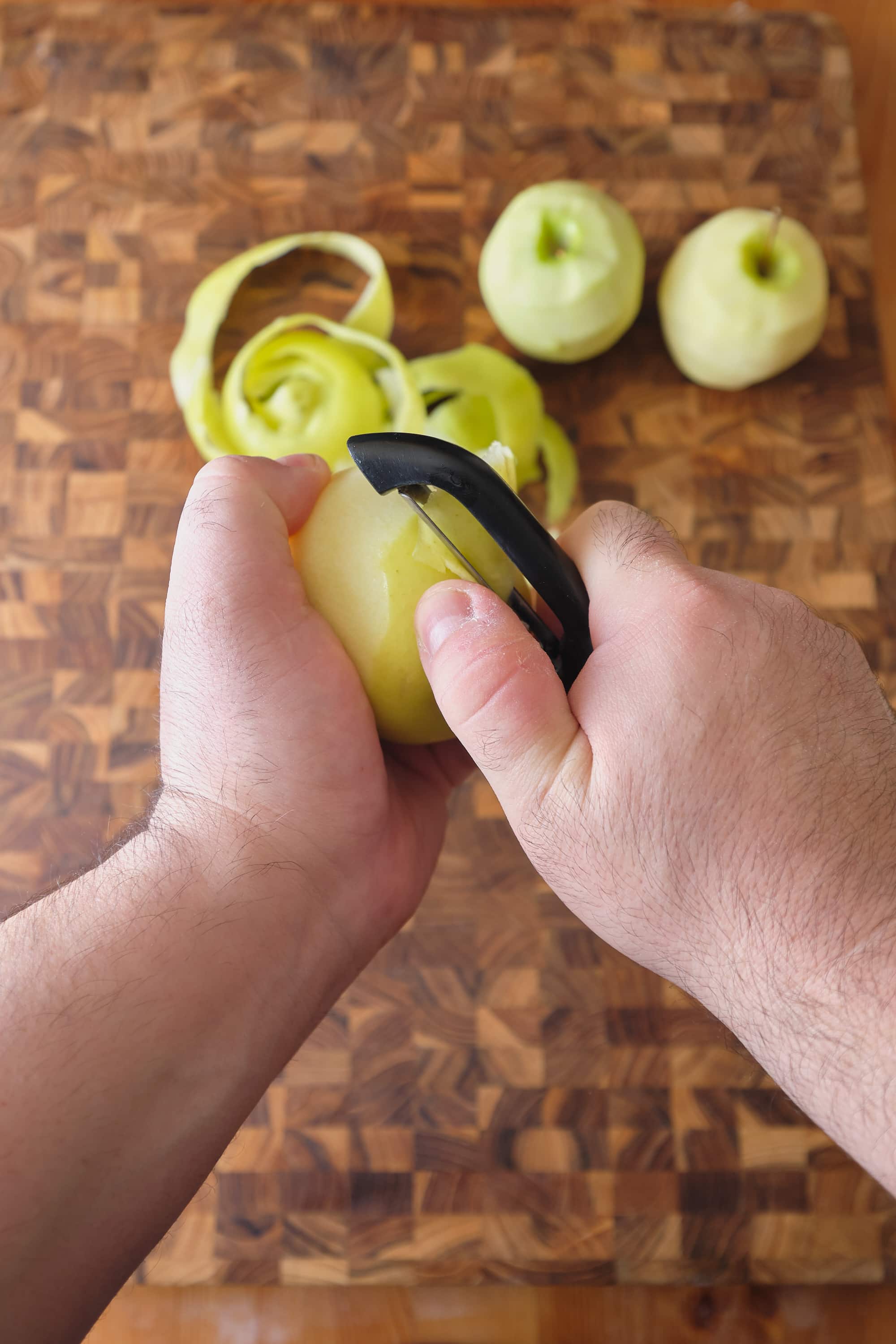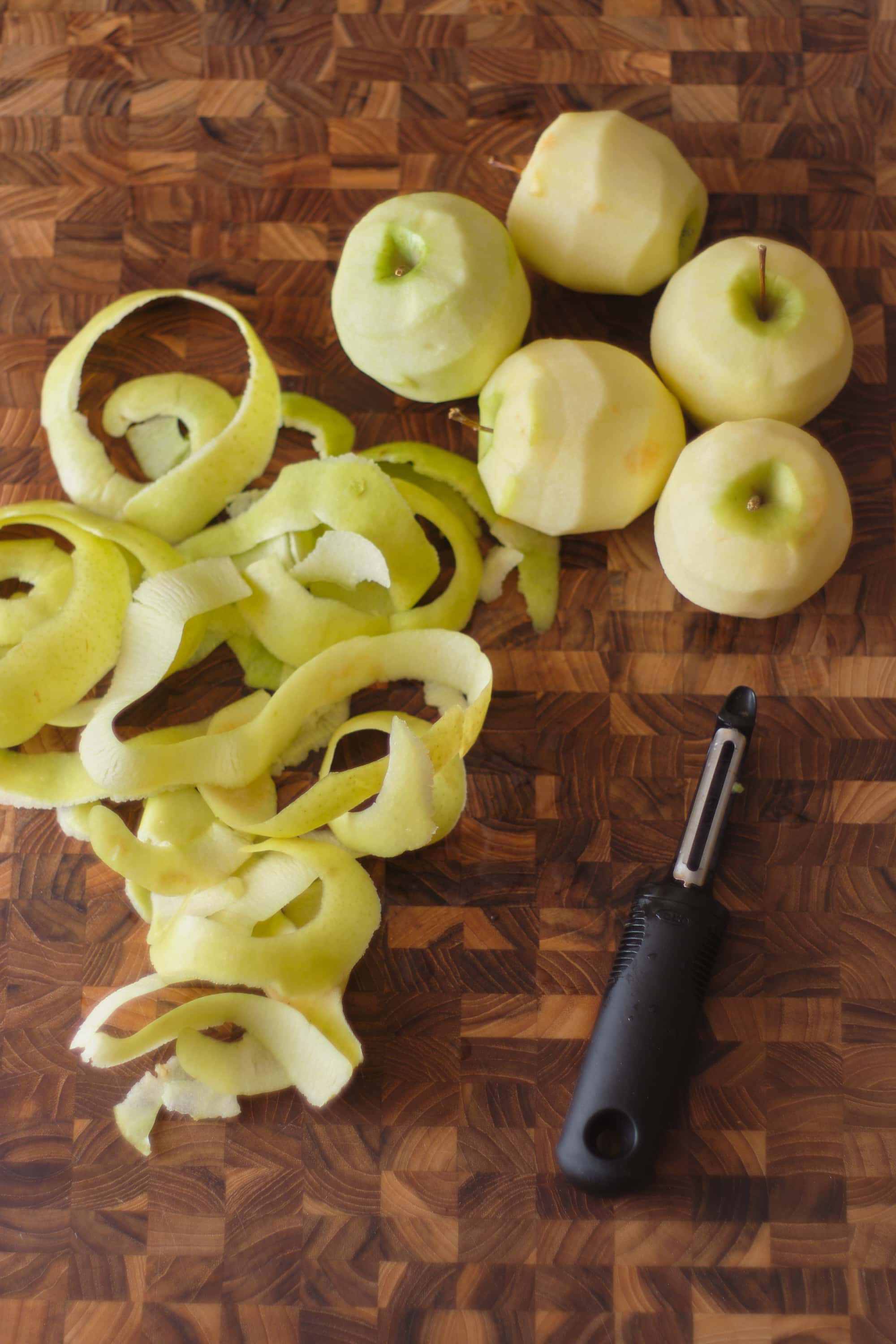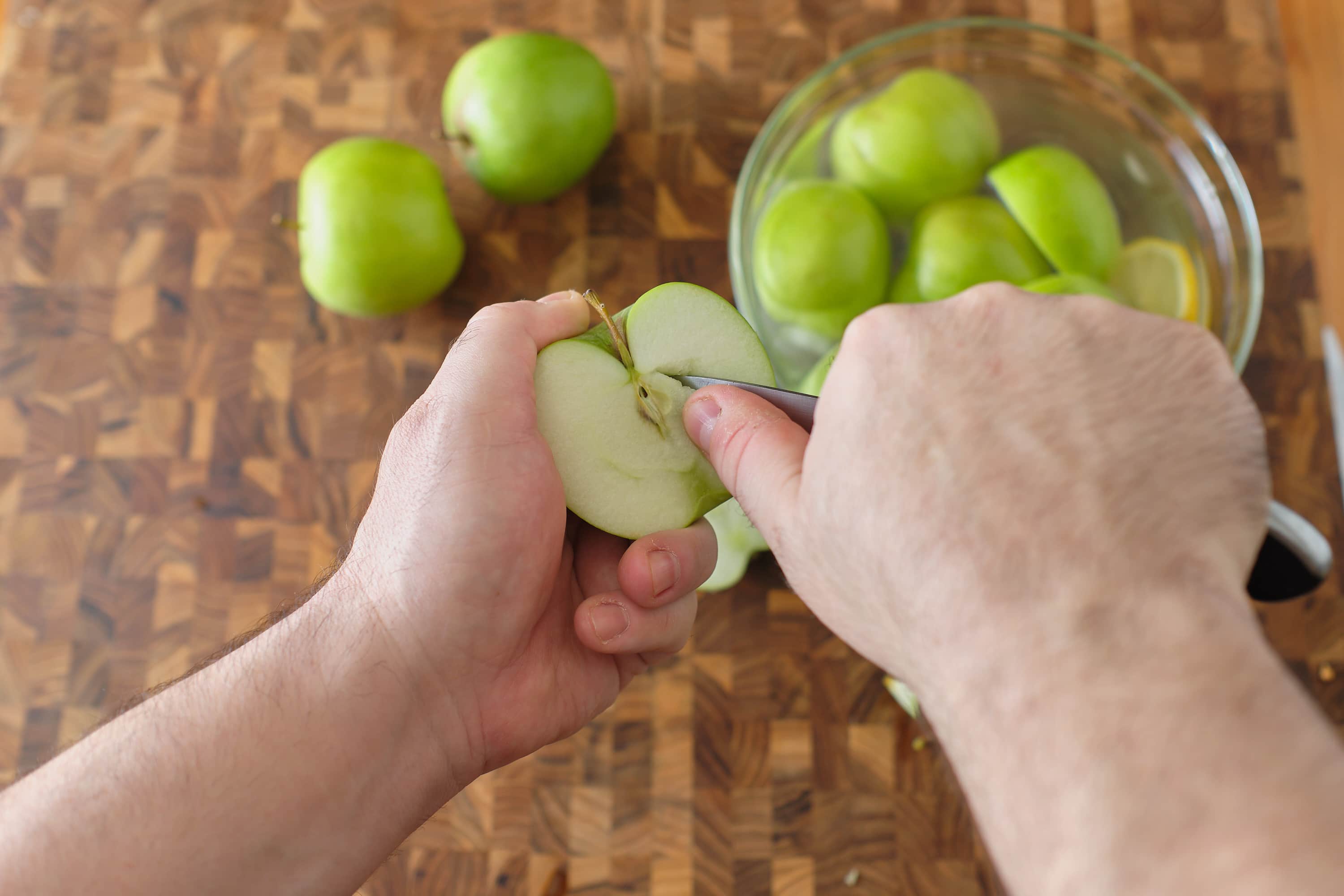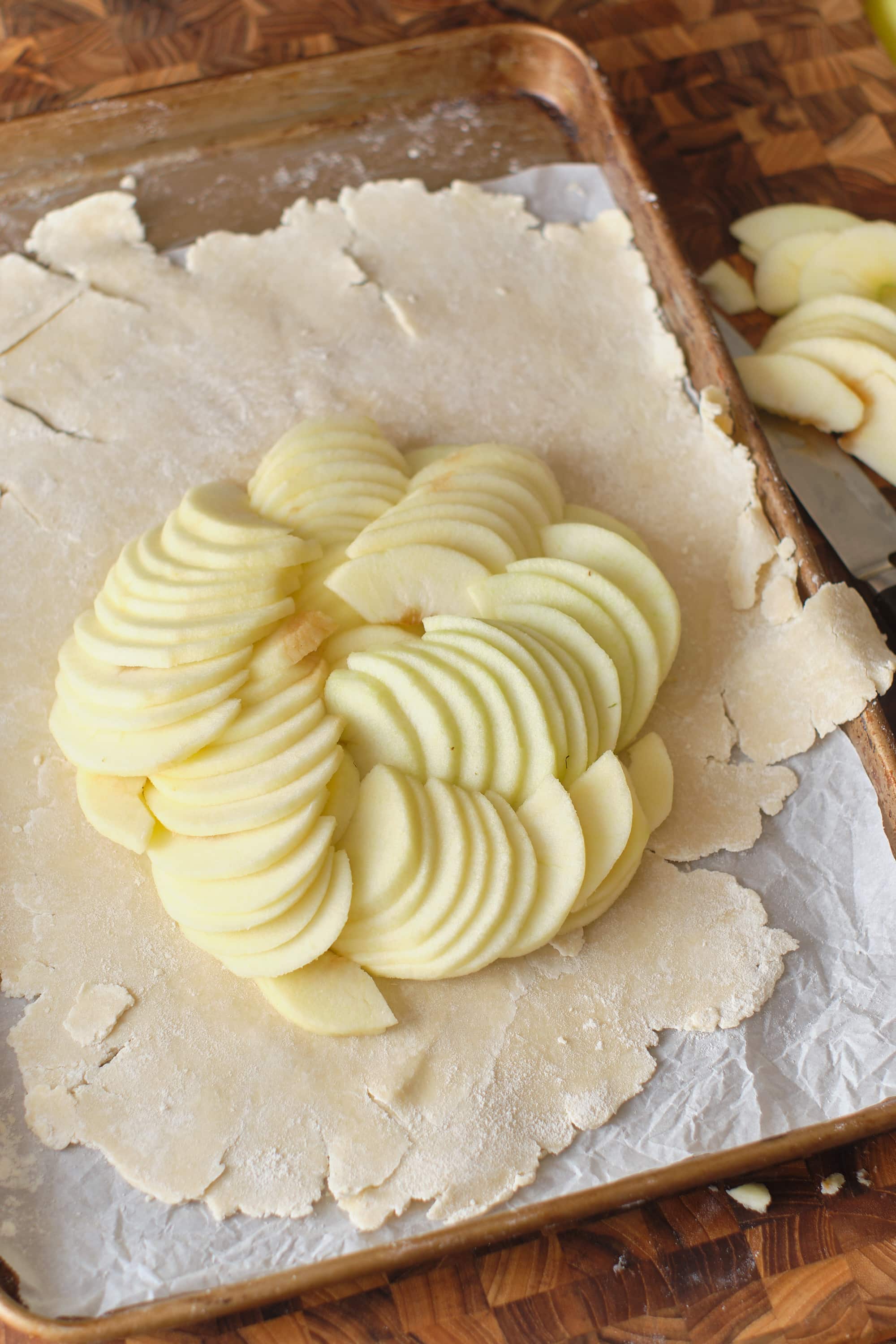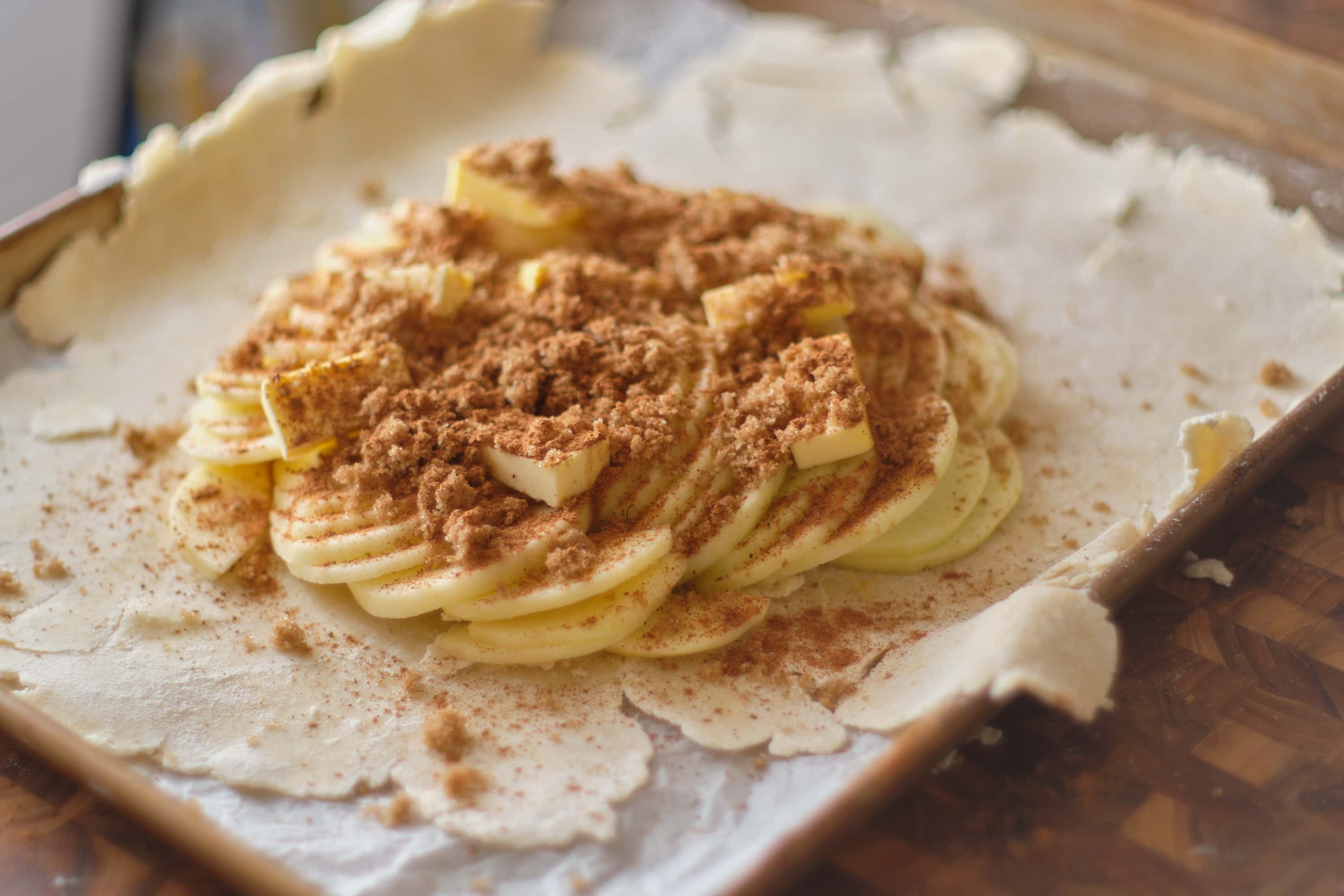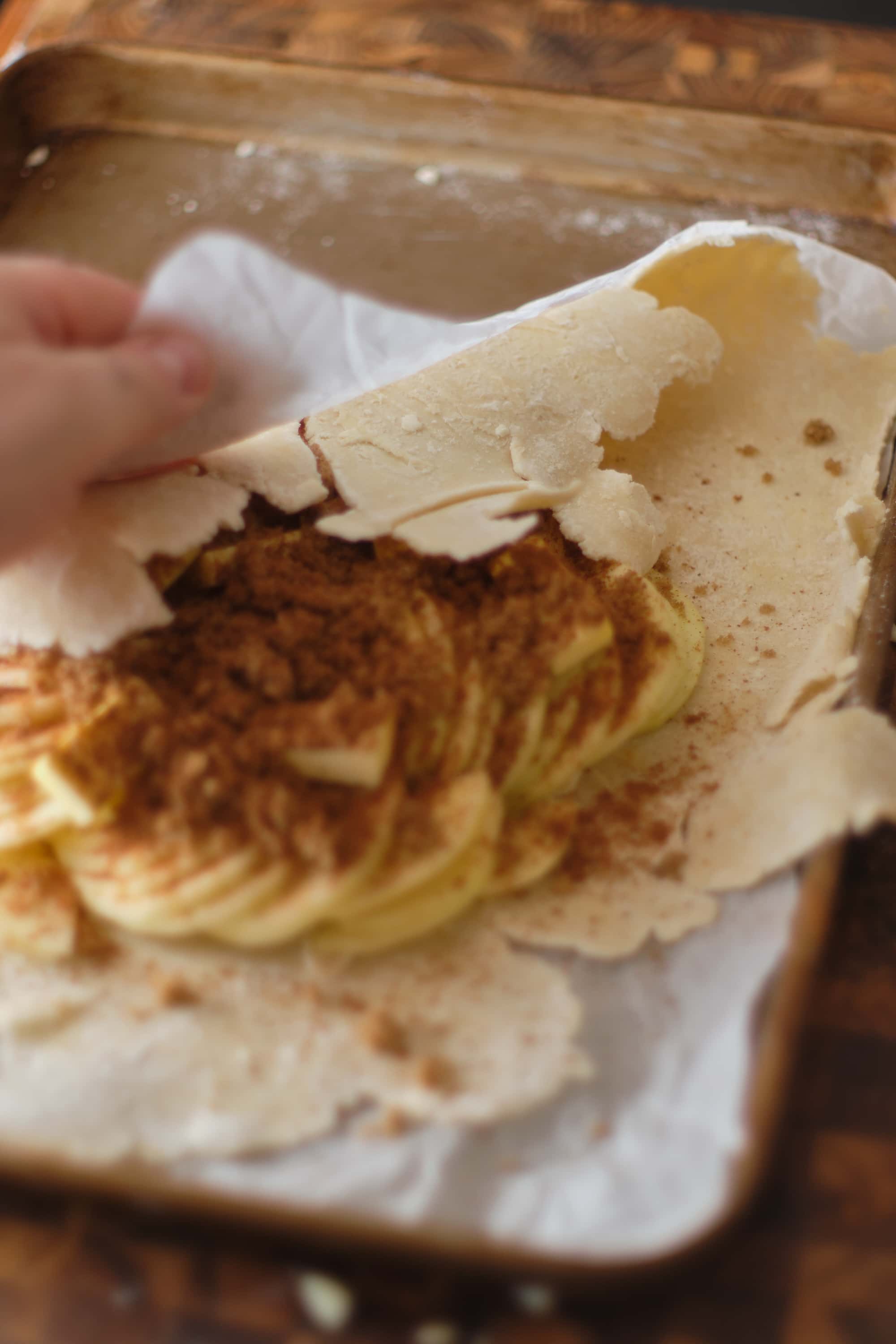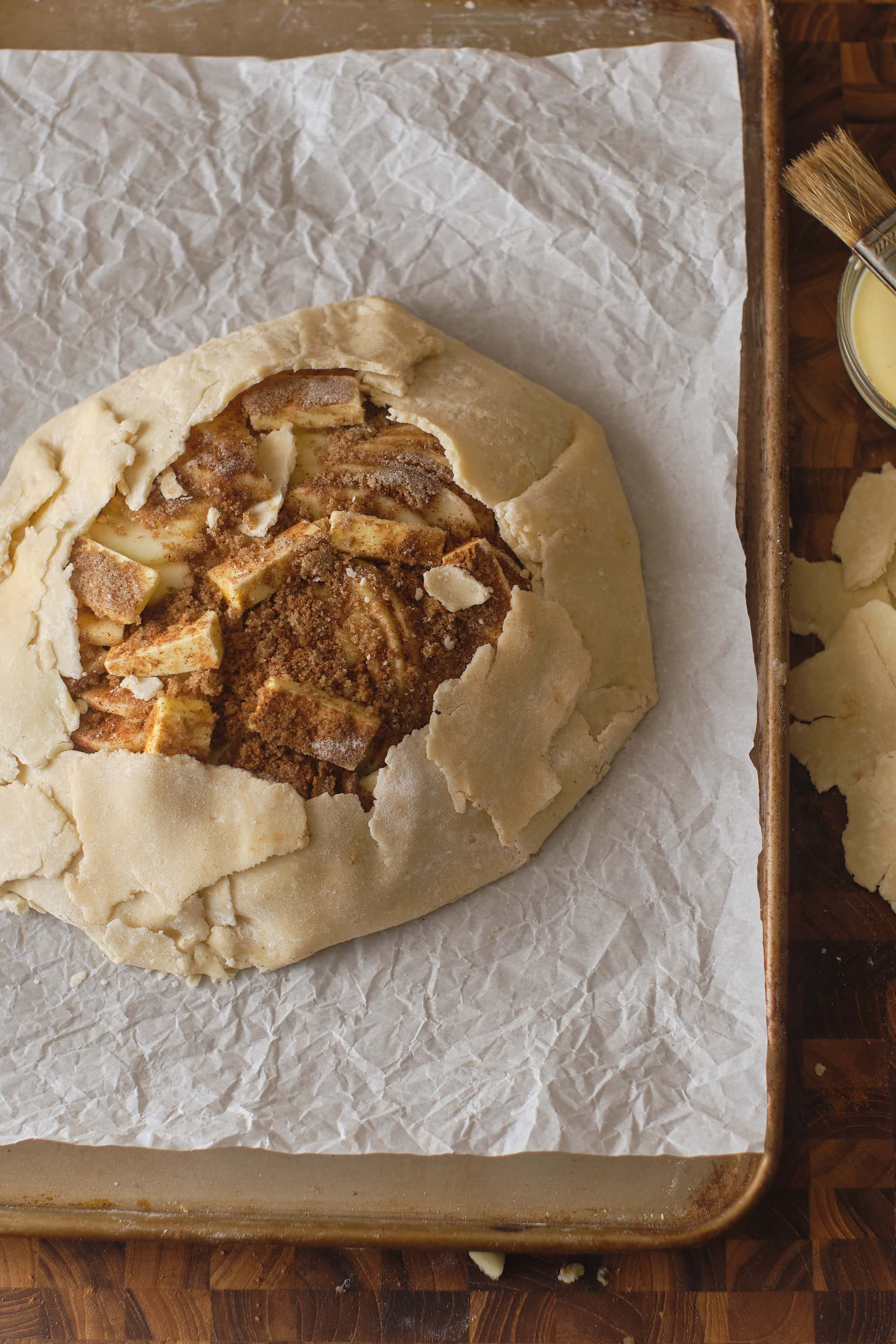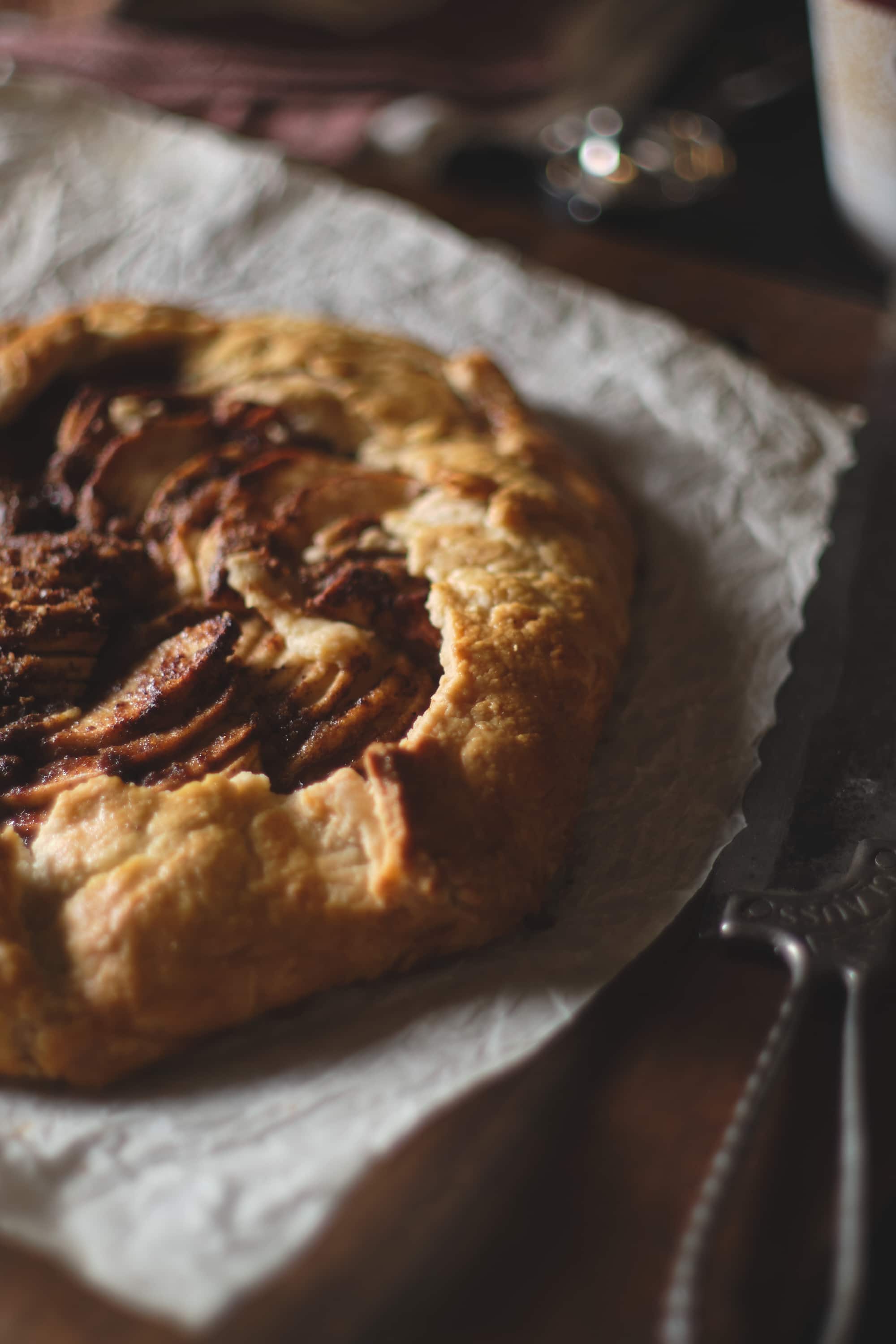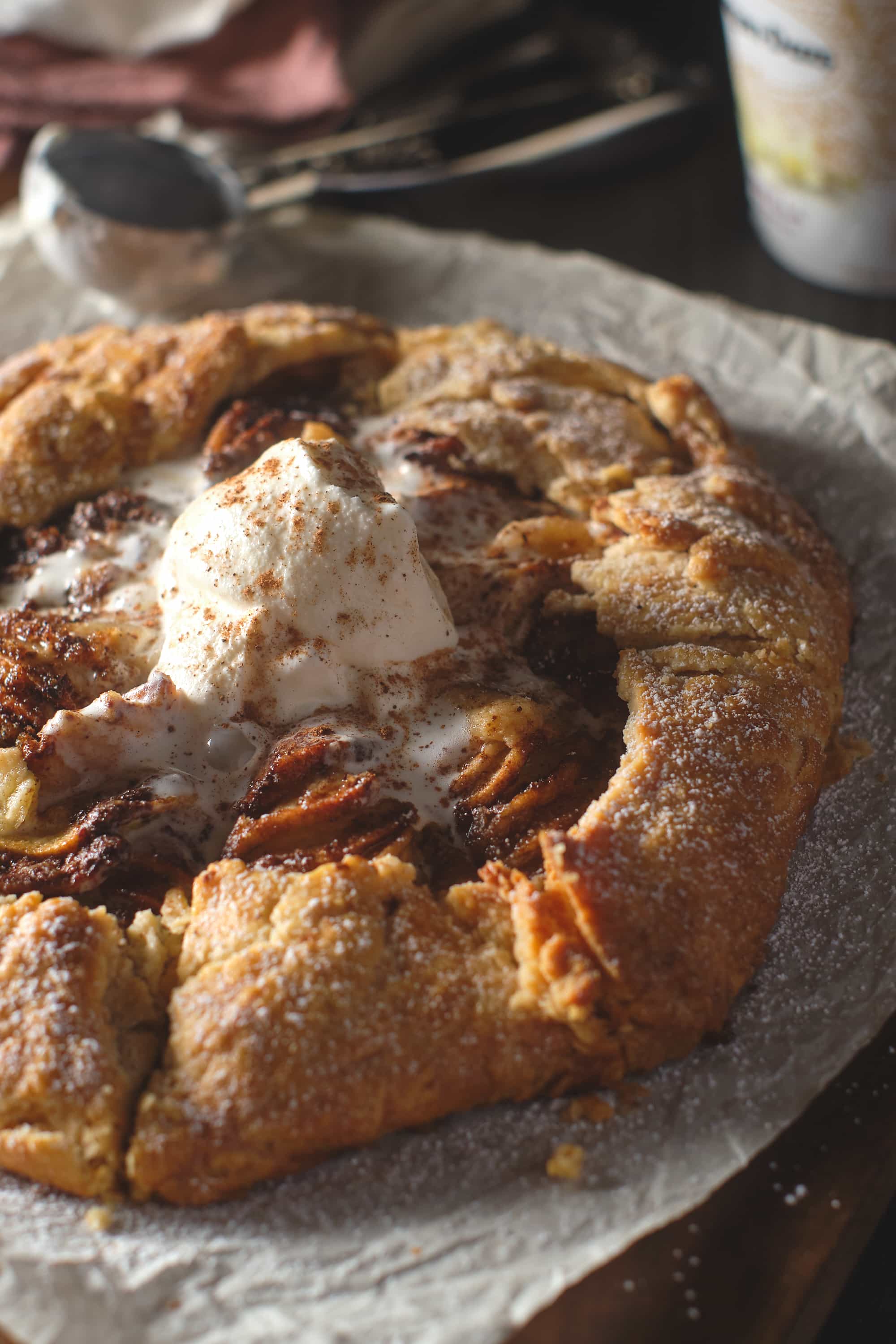 Let me know if you have any galette requests (galettequests) in the comments below! This Apple Galette with Pumpkin Spice covers the festive Thanksgiving and Christmas seasons so I'm thinking something savory for the next one. Boef bourguignon galette? French Onion galette? Something with Potato?