Homemade Pumpkin Spice can be made with just five common pantry ingredients. Double or triple or 'whatever 10x is' this recipe so you have plenty to last this Fall. It's not just for lattes!!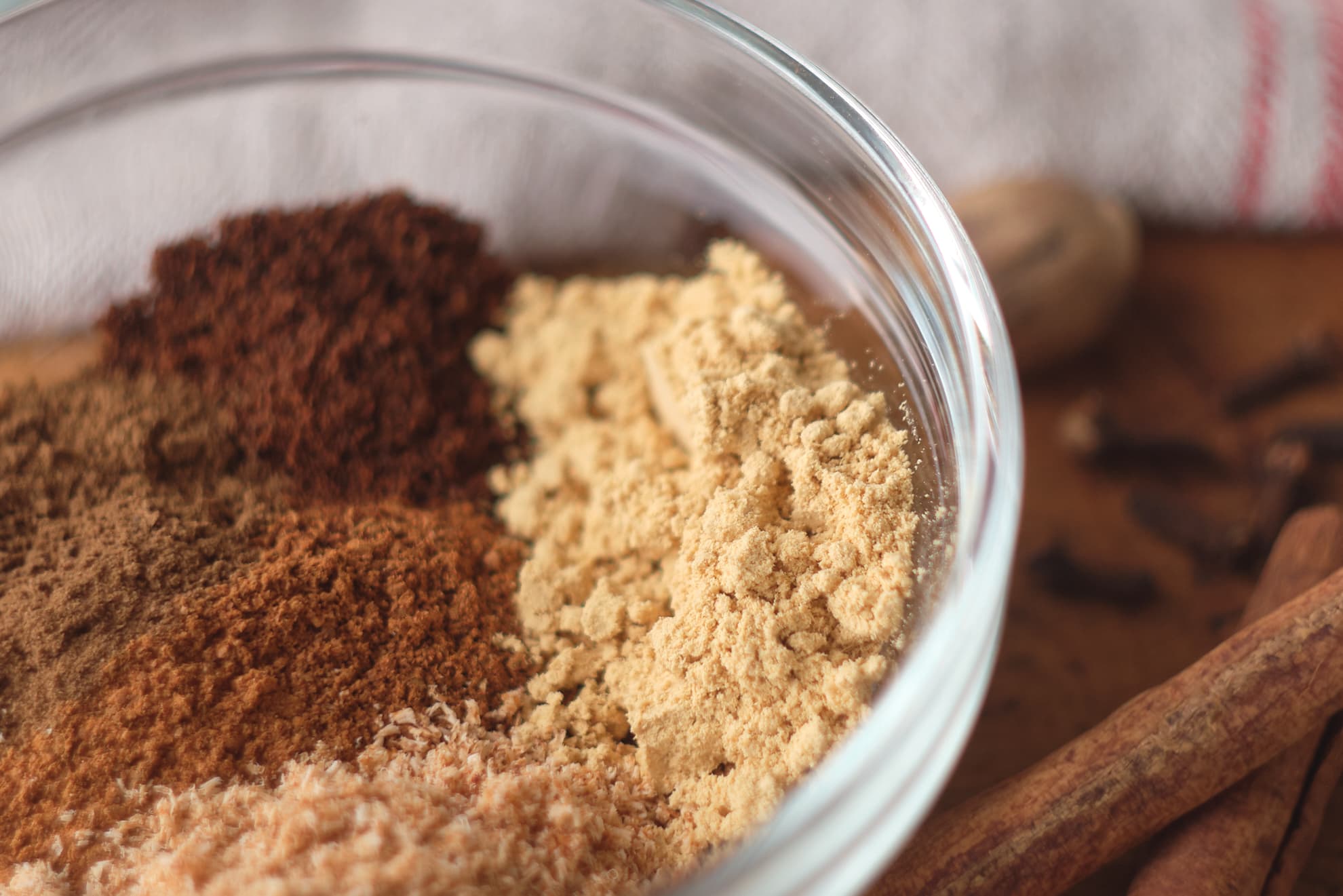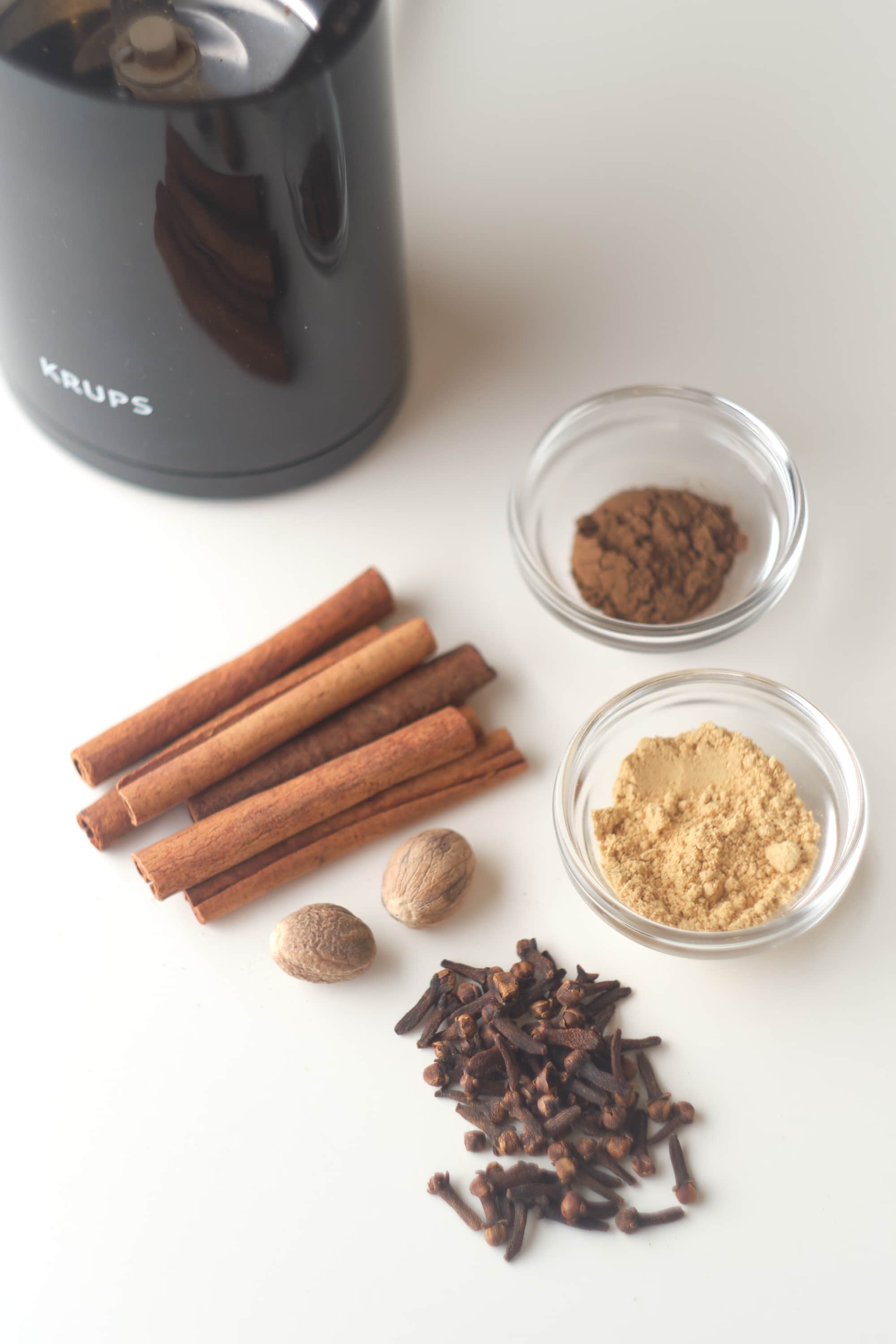 You may be surprised to find out that I /hate/ pumpkin spice. Just the idea of it makes me gag. It's like Pumpkin Spice lattes and candles and pumpkin beers literally fill the air everywhere I go. Ahh! Plus, I can't shake the idea of a lost Spice Girl trapped in the Halloween section at Target. Well, this was all until I made it at home on my terms and discovered how beautiful it really is. Now I own YOU Pumpkin Spice! And I'm going to be all over you this season.
I've changed from literally gagging when I smelled pumpkin spice to craving it in my coffee every morning. I'm just itching to try it in a bunch of recipes this fall. Please go down to the comment section below and let me know what sort of Pumpkin Spice treats you enjoy. I'll pick one of the more interesting suggestions to make this October. To get you started, here's a few I've been thinking about; Pancakes and Waffles. Ice Cream, Cake, and Cookies. Coffee and Tea. A White Russian or a White Cuban (with rum instead of vodka).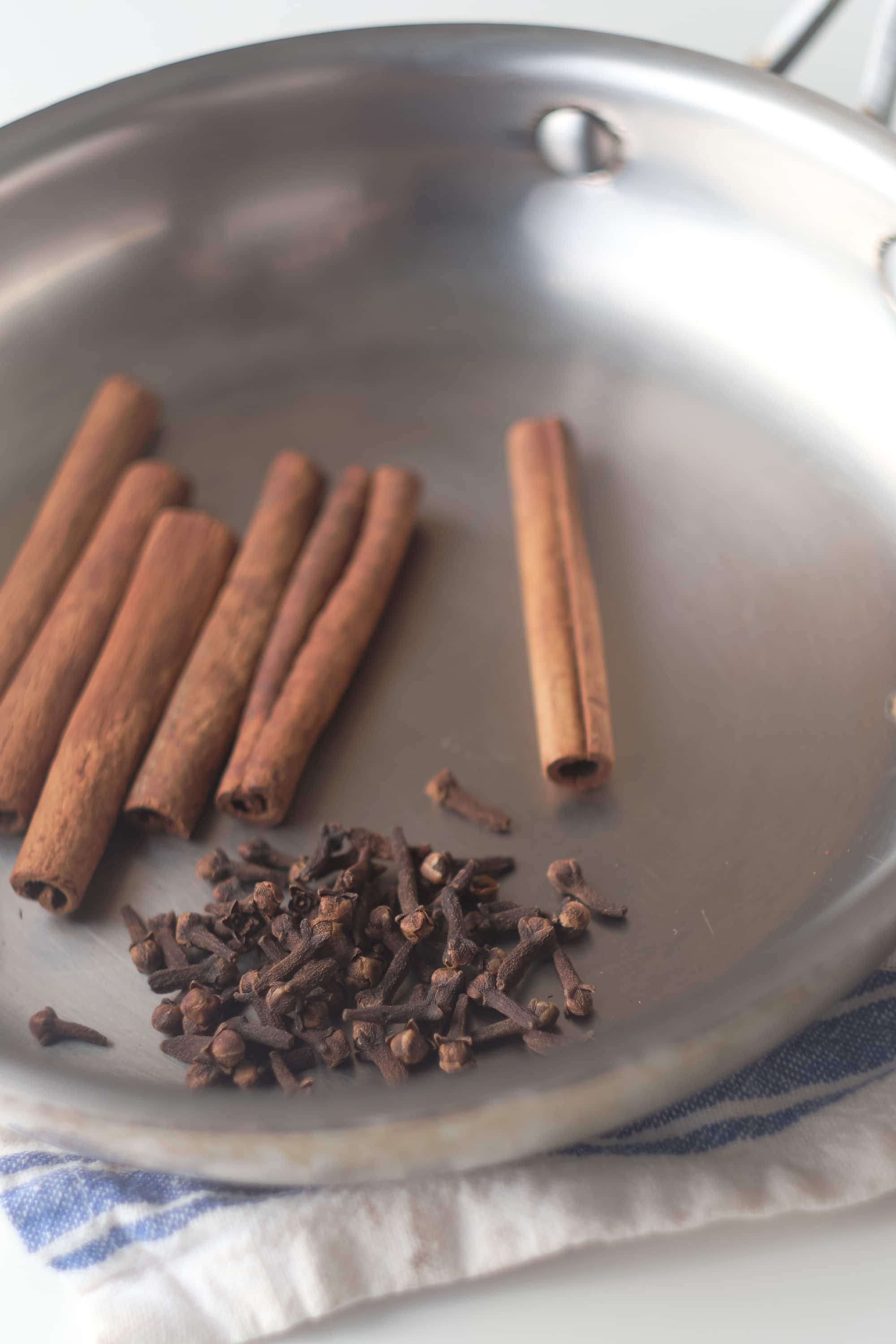 So, are you ready to make your own Pumpkin Spice blend? Go ahead and check your spice drawer for the following ingredients: Cinnamon, Nutmeg, Ginger, Clove, Allspice. How'd you do? Are all your spices ground up or do you have some that are whole? How old do you think those spices are?
I won't discourage you from making a three minute spice blend with the ancient ground spices you already have but, you know where I'm going with this, fresh is way best. Keep in mind, it only takes a year for ground spices to begin to lose their potency. Ooh, the things I could write about spices. (stay tuned?)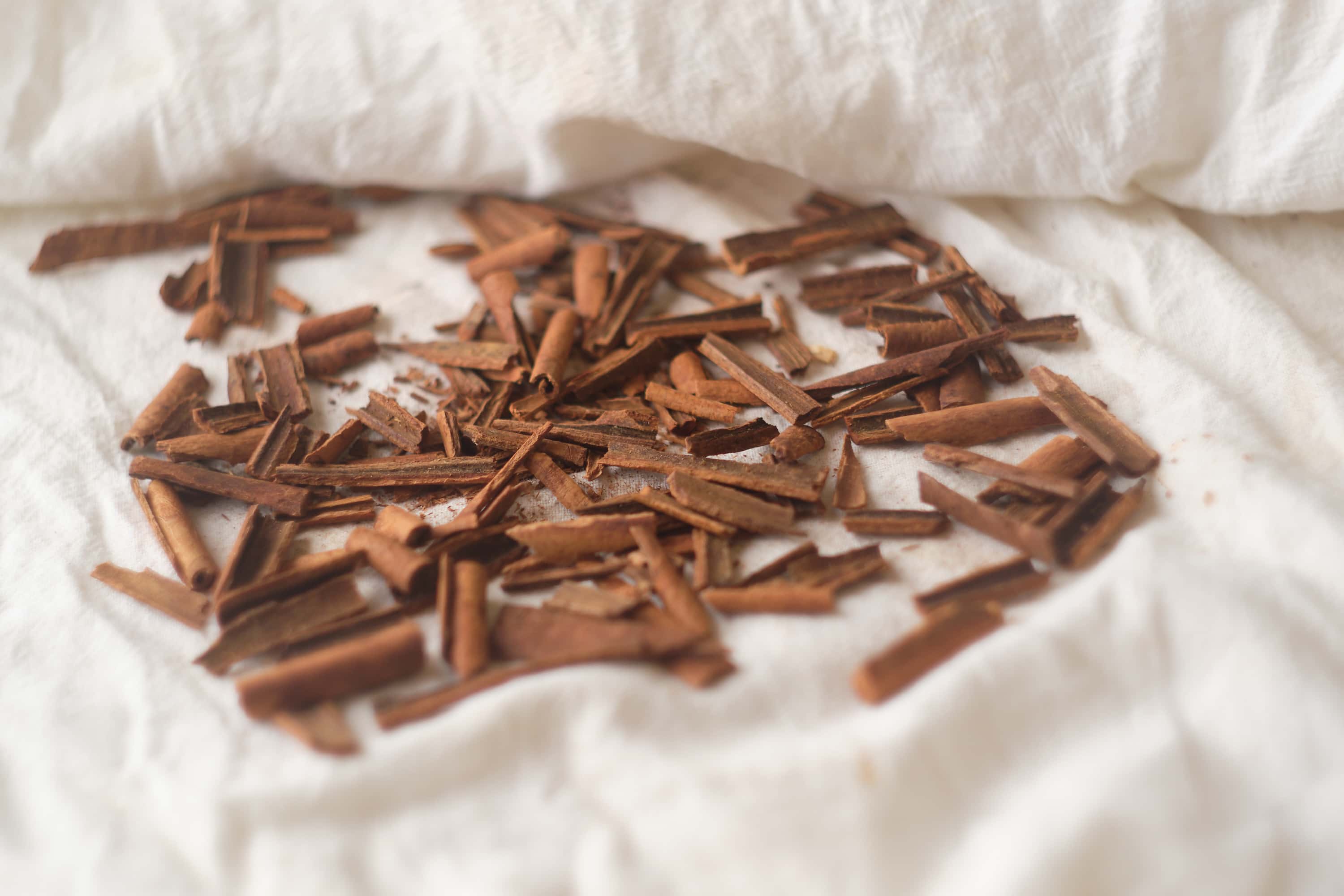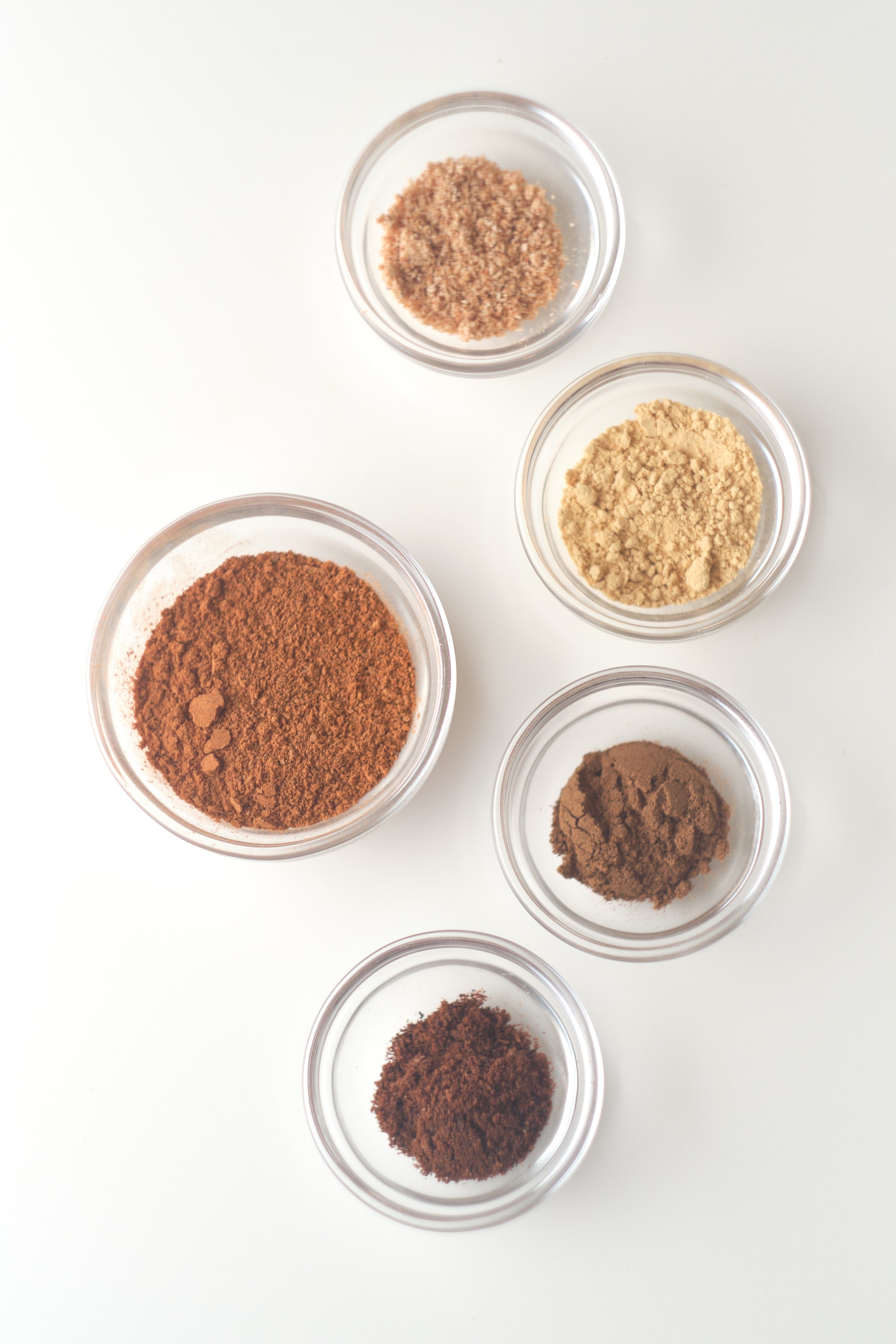 For the most incredible, potent Pumpkin Spice blend, start with fresh whole spices, toast them in a hot skillet, then grind them in a spice mill. I'll give one advantage to the pre-ground spices – they're more finely ground than my spice mill can grind. For ultra-fine home-ground spices, pass them through a fine mesh sieve then re-mill the remnants until everything passes through the sieve.
In addition to making something impactful and delicious the instant you want it, the beauty of making this at home is using things you already have. You can go to Penzey's and purchase WAY more than you need for under twenty dollars. Or you could buy an ounce of their Pumpkin Spice for under five. It's up to you to weigh your options. You can get a fresh ounce of something already blended or you can bulk up to make more at any given moment.
The spice ratio for this Pumpkin Spice Blend is based on a classic from Betty Crocker. No way am I going to mess with Betty. How to Make Pumpkin Pie Spice – BettyCrocker.com.
– Eat Up!