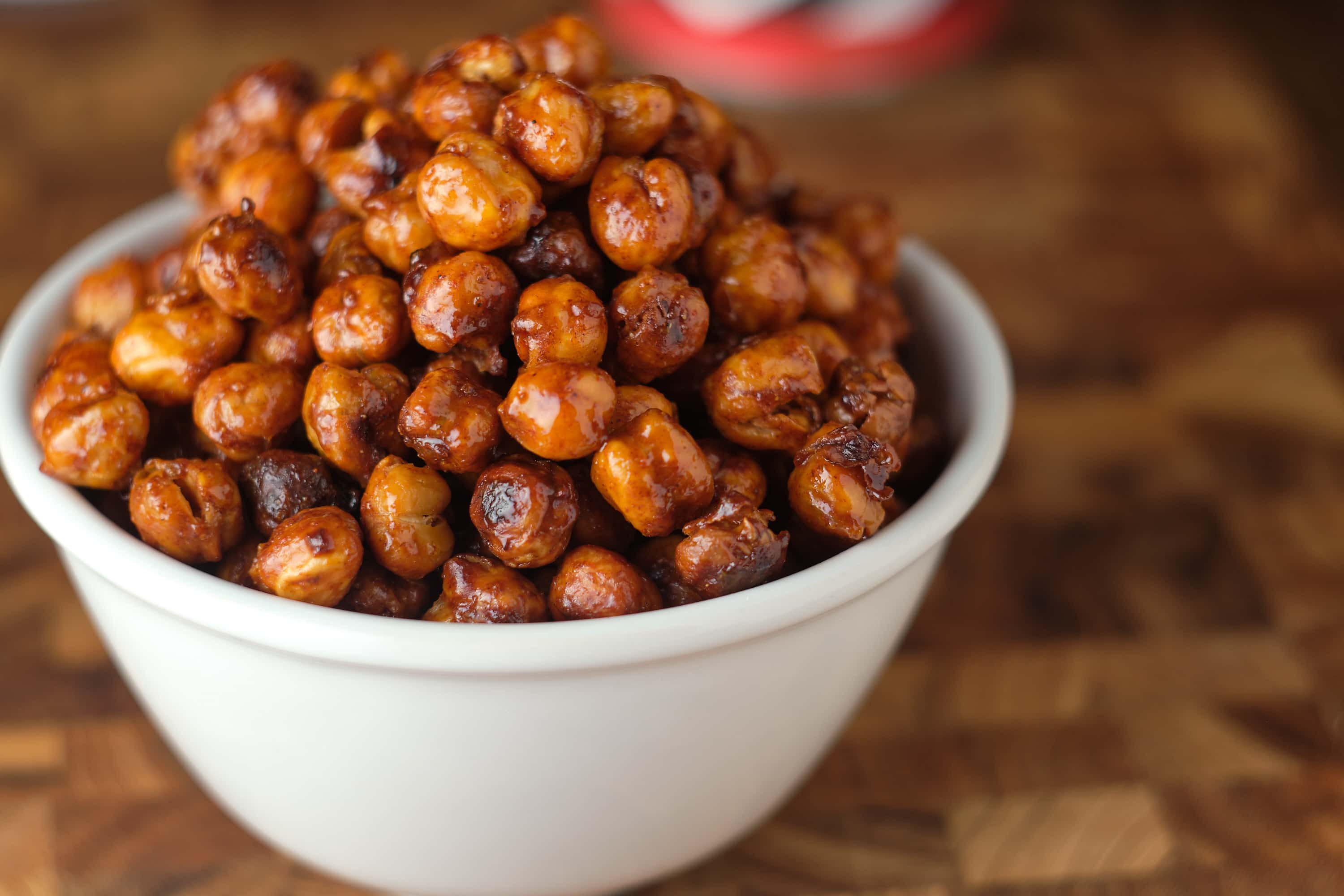 These Beer-Honey Roasted Chickpeas are a simple snack to keep on hand for your next game night. They take about 45 minutes and would be a great alternative for anyone allergic to peanuts. I've flavored them with Beer-Honey, Paprika, Smoked Paprika, and Cumin but you can spice them any way you'd like.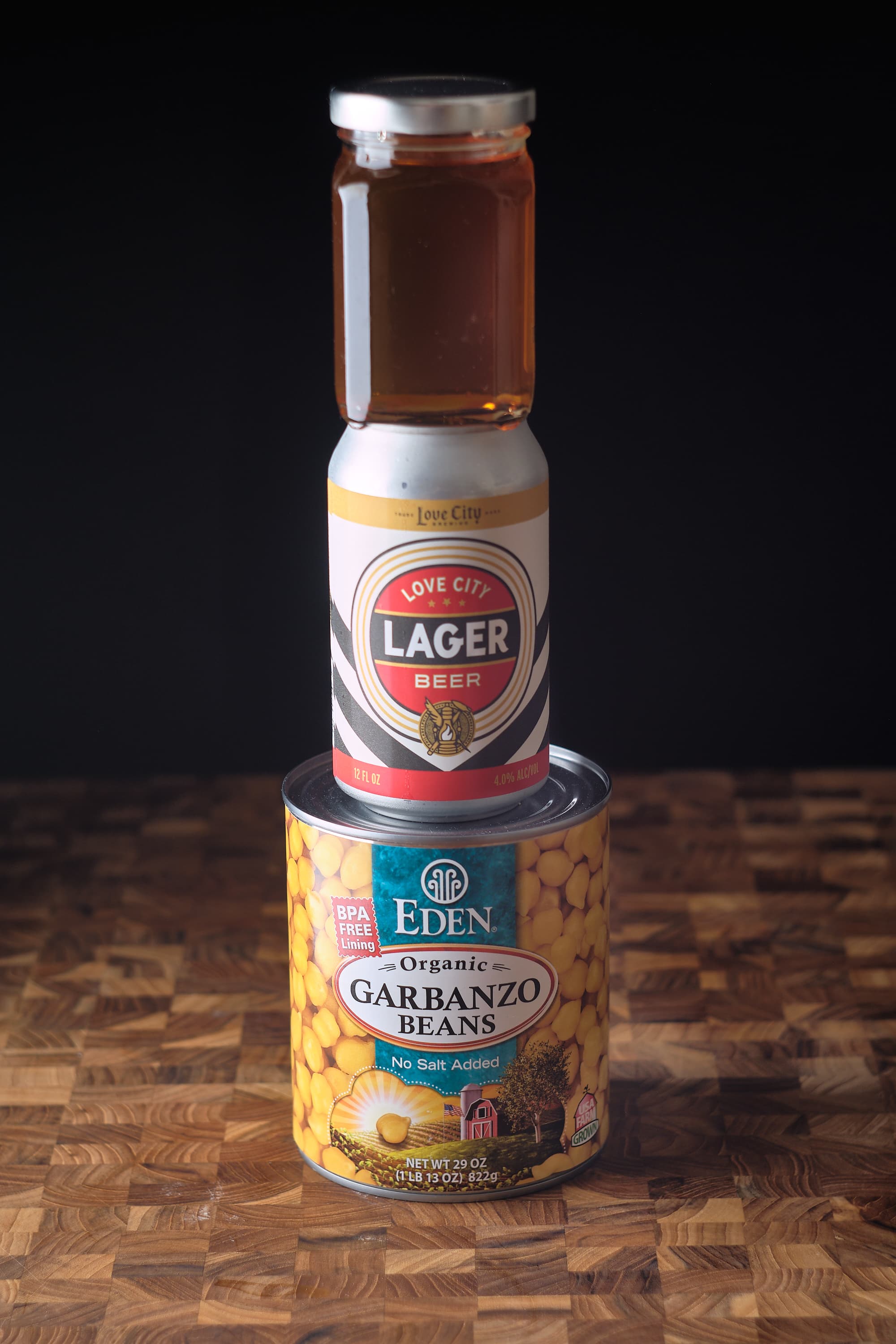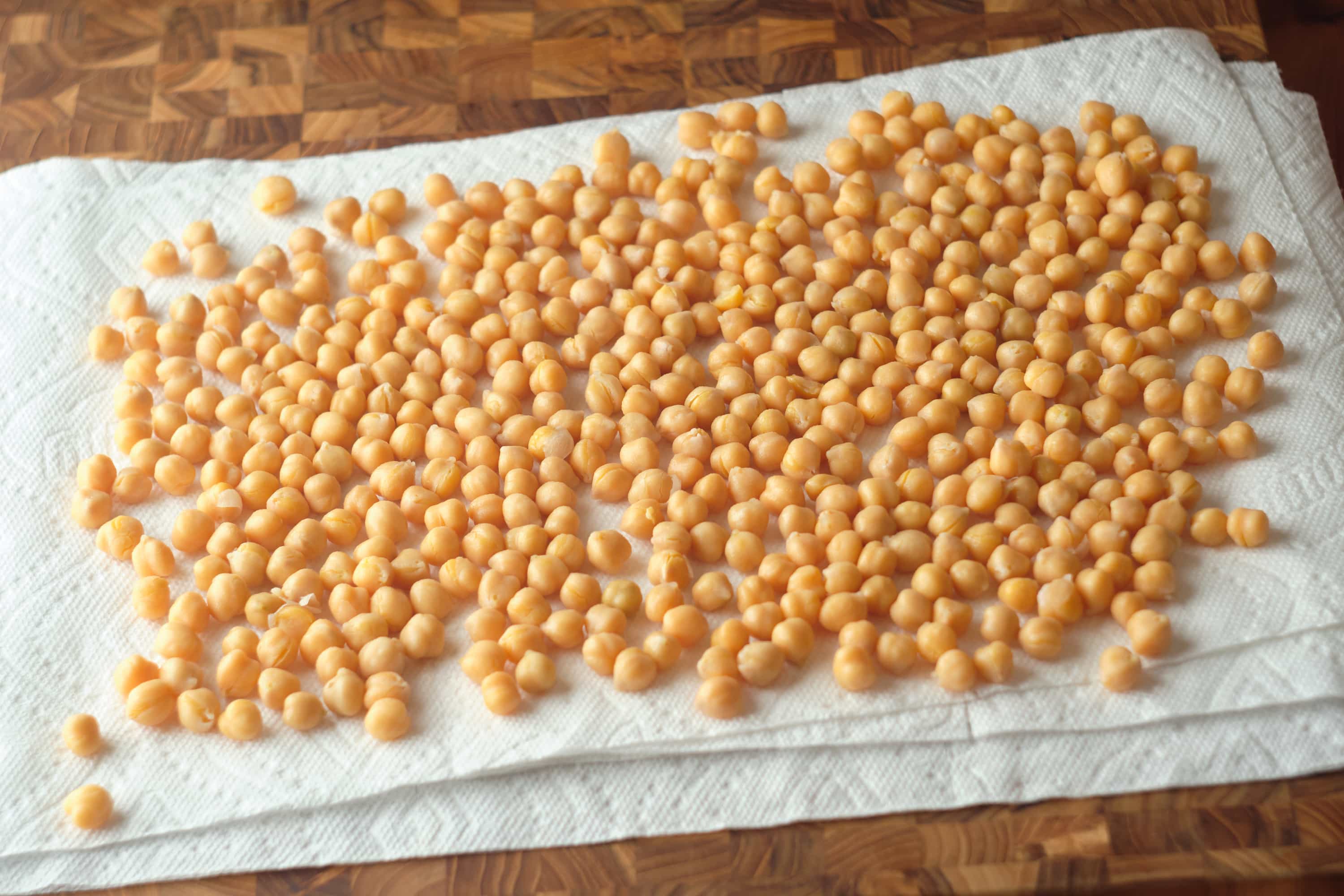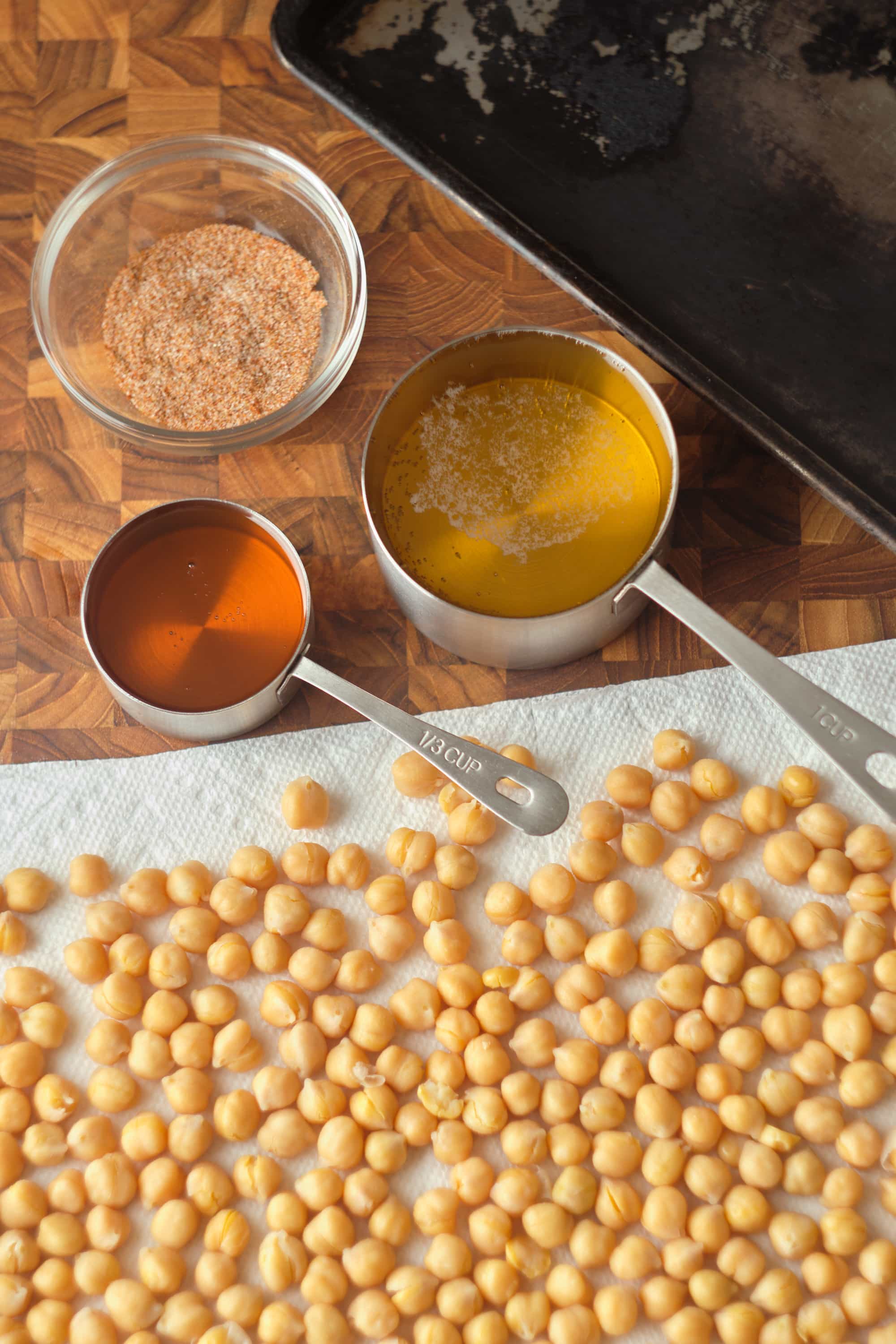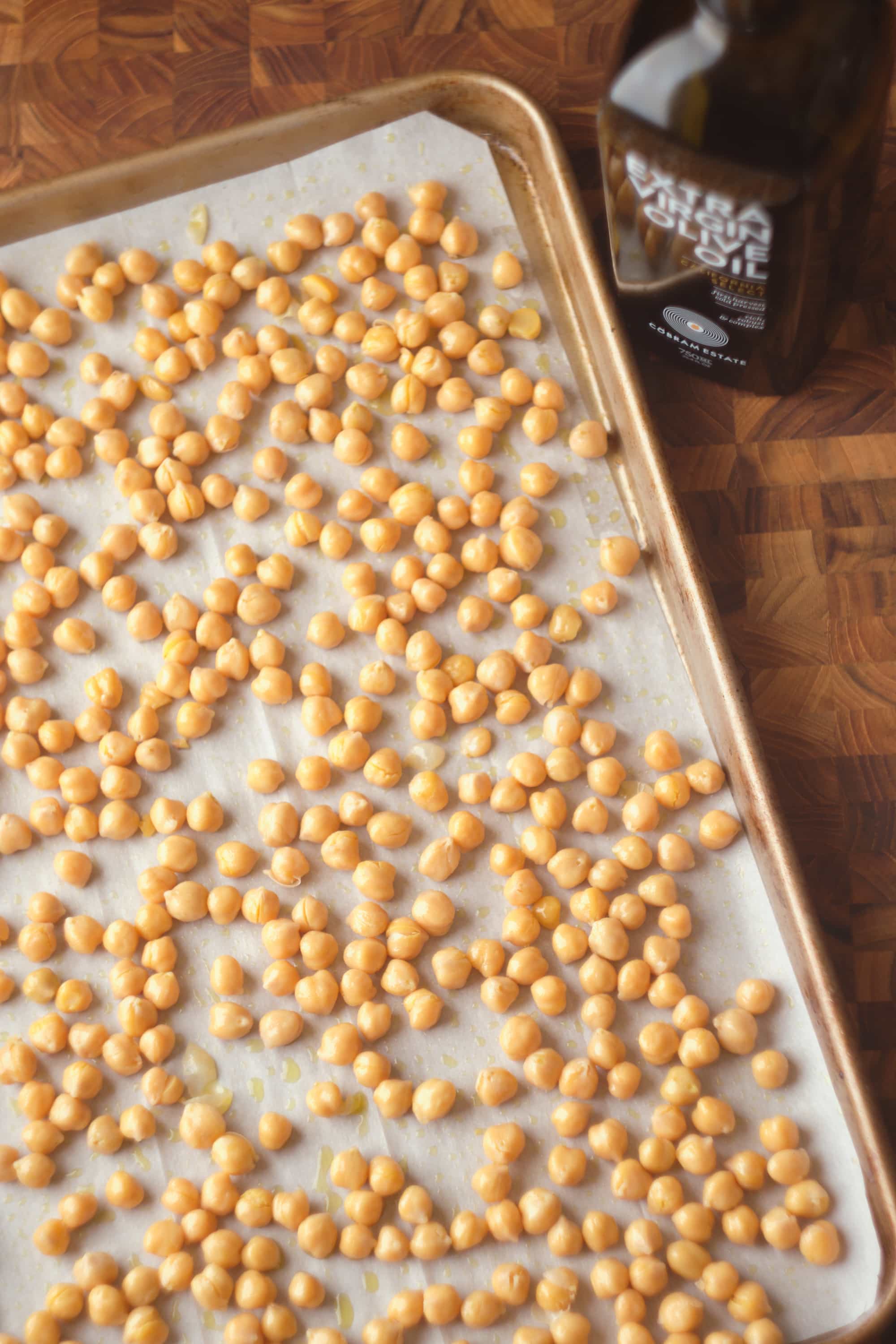 I love chickpeas. I like them in hummus just as much as I like them straight out of the can and tossed in a salad. So, I always have a few cans in the pantry. This also means I have them more often than I have other snack foods like peanuts or chips. It took a while for me, though, to figure how to roast them just right.
Have you ever tried roasting your own chickpeas? I've made them several times and they came out fine. They're usually a little more golden coming out of the oven than they went in and they taste like slightly dehydrated chickpeas. Meh.
I wanted roasted chickpeas that could actually hold their own against the peanuts and cashews on every coffee table found in front of a football broadcast. Something delicious, healthy-ish, and with room for experimentation.
400 degrees for 35 minutes will give you a beautiful mahogany chickpea that's slightly caramelized with a hint of bitterness. Honey-beer is made from slowly simmering honey and lager beer until reduced to a molasses like consistency that's the color of milk chocolate. I think it pairs beautifully with the roasted chickpeas.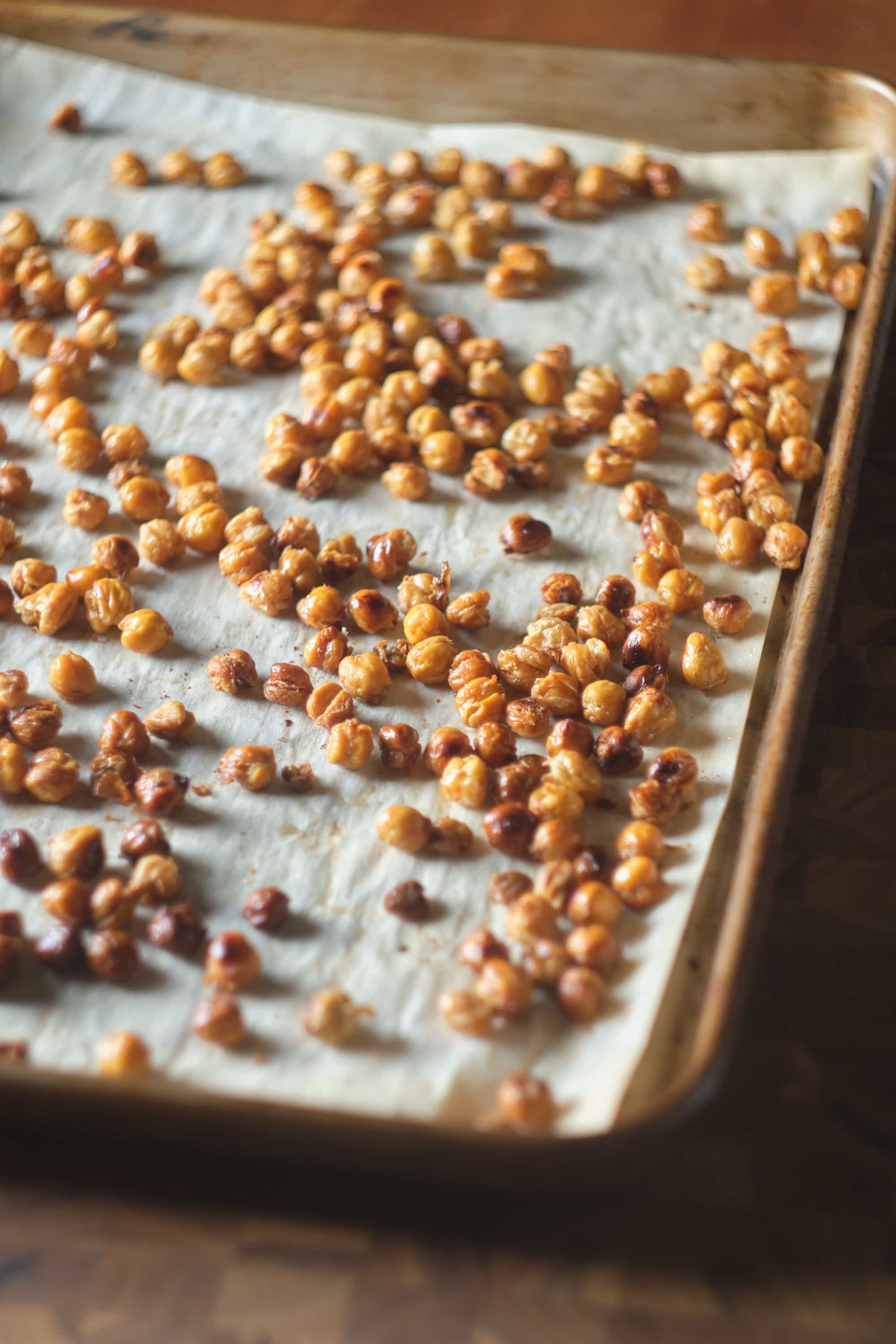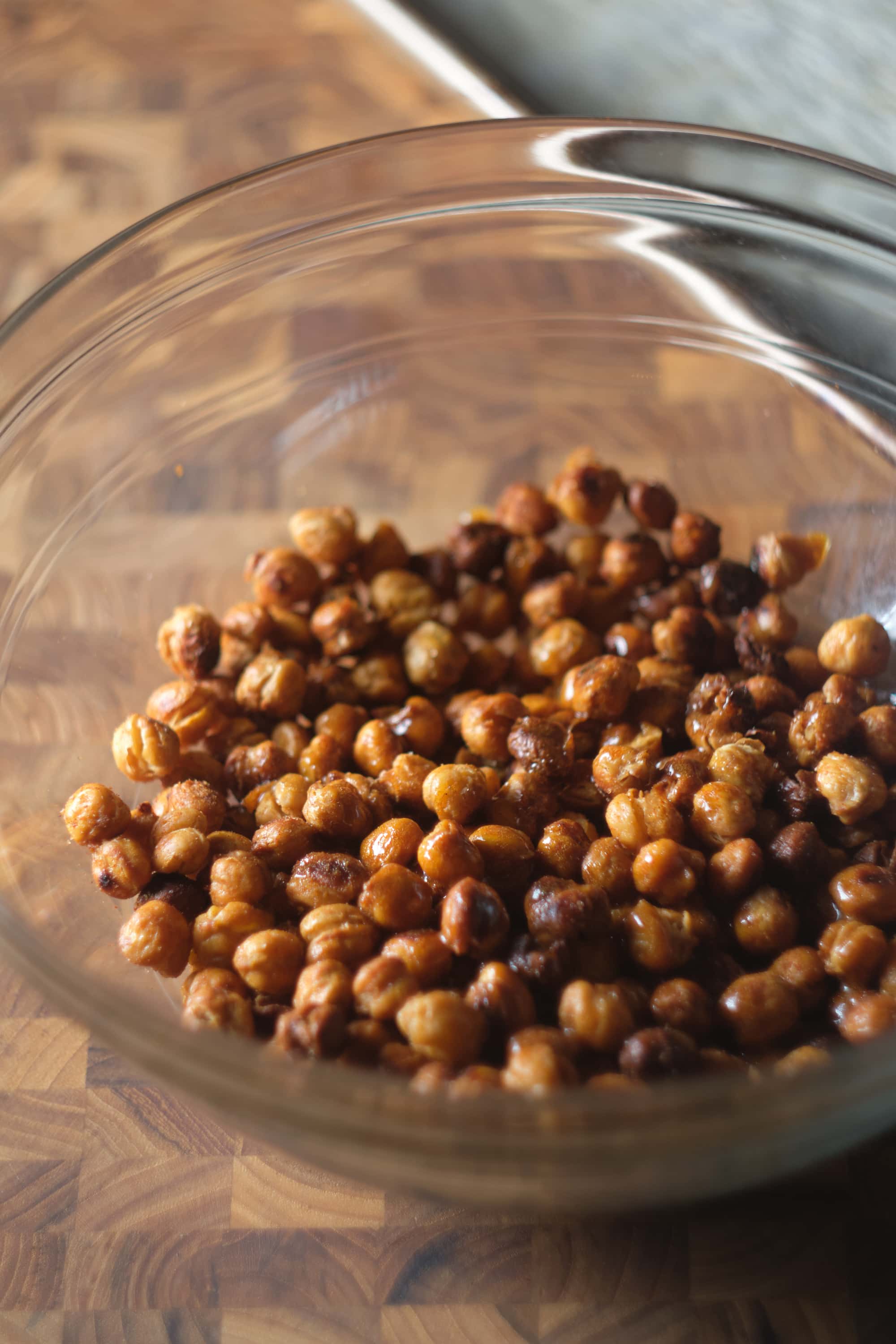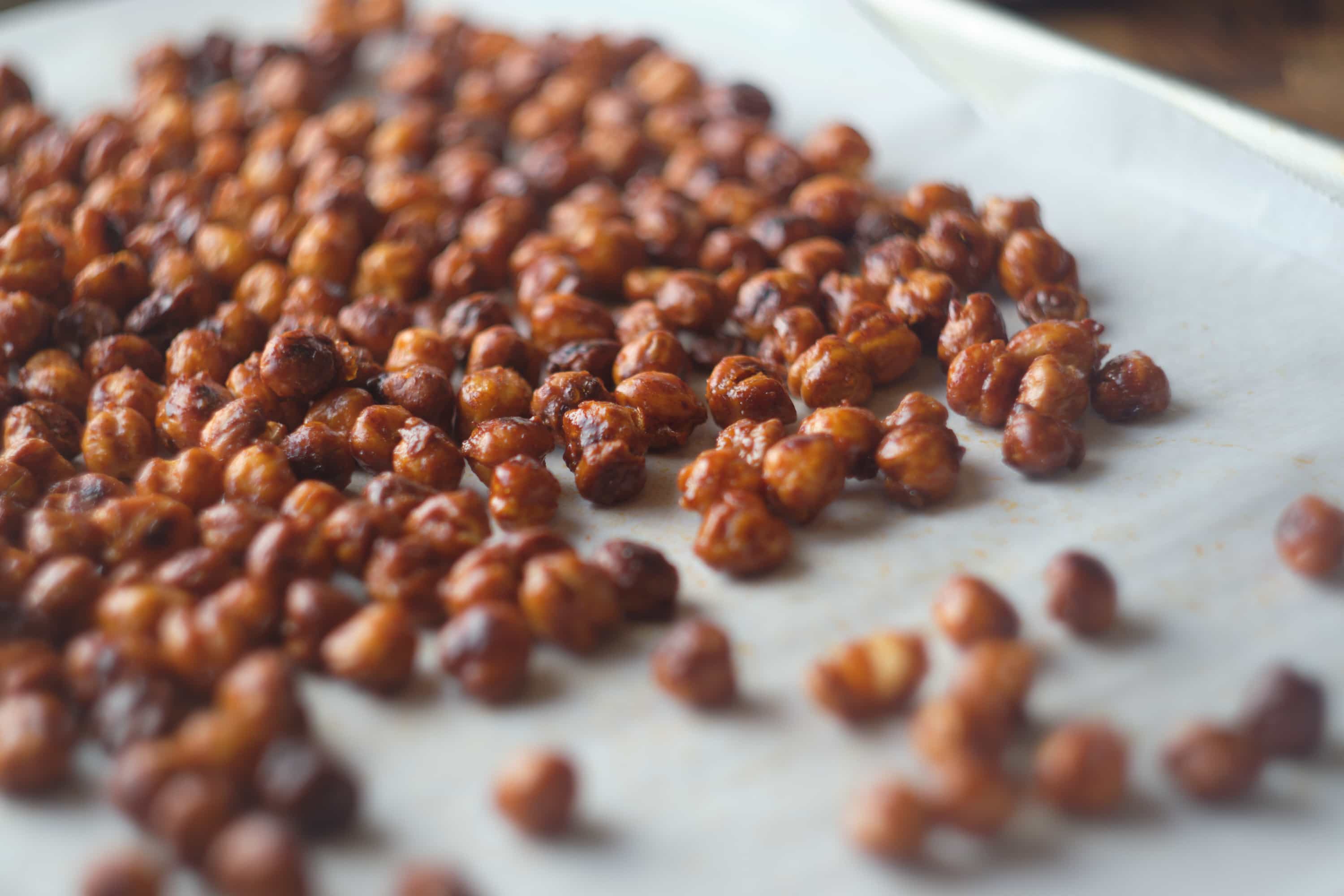 You could take the honey-beer roasted chickpeas at this point and toss them with any spice blend you'd like. I think garlic / onion / paprika would be great but I don't usually have garlic or onion powder on hand. For this recipe I used sweet paprika, smoked paprika, and cumin. These were a perfect little snack to keep around the house to munch on when I got a little hungry.
Here's the quick overview to make Honey-Beer Roasted Chickpeas:
(1) Roast chickpeas for 35 minutes in a 400 degree oven.
(2) Slowly simmer beer and honey.
(3) Toss chickpeas with a portion of spice blend and beer-honey.
(4) Return to sheet pan and roast 5 more minutes.
(5) Transfer to a new sheet pan lined with parchment and freeze for 10 minutes.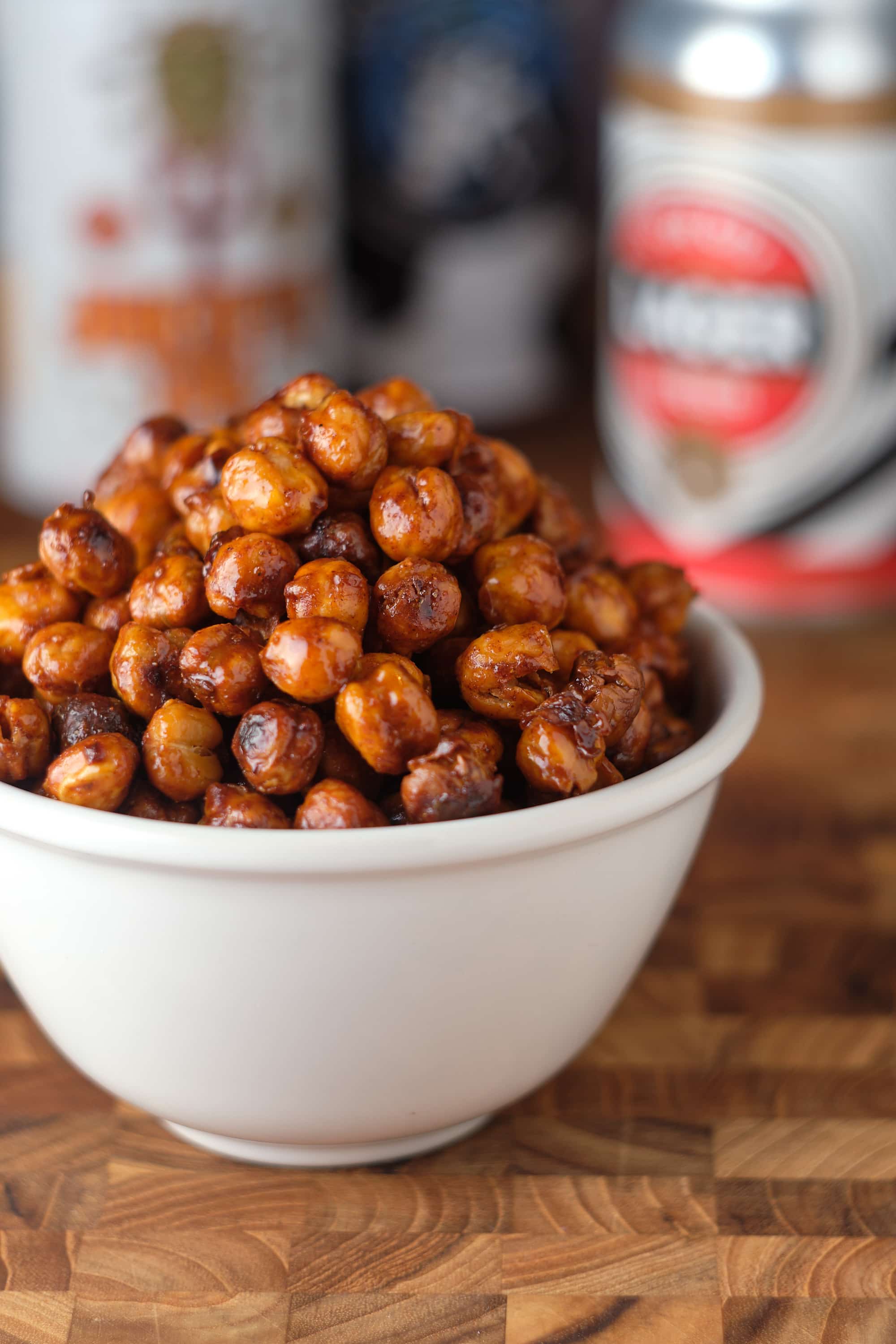 > Eat Up!