Cheesy Garlic Bread Dinner Rolls – when you can't decide between Dinner Rolls or Garlic Bread stuffed with Mozzarella Cheese.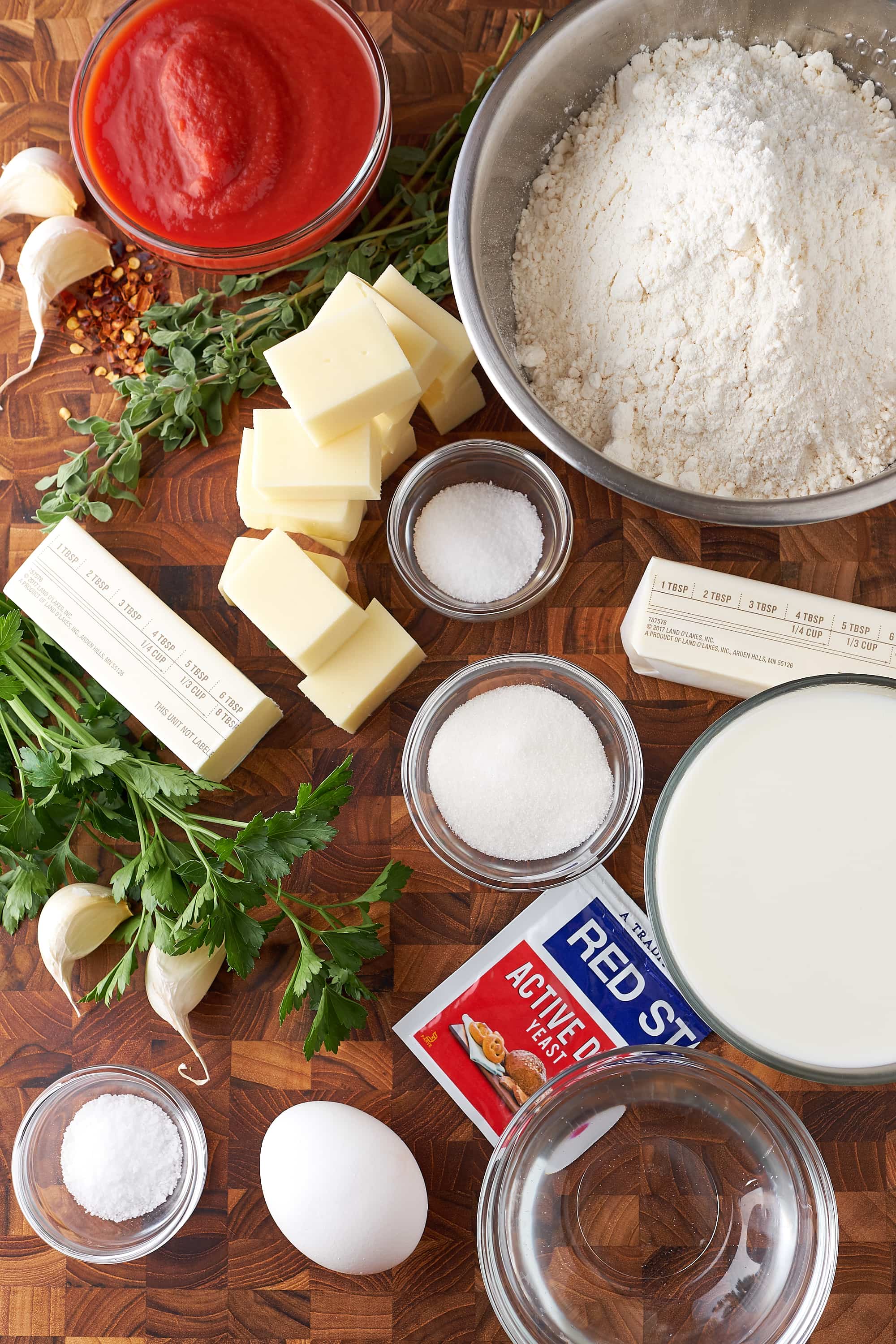 So, how was everyone's Thanksgiving this year? Mine started out pretty good until I was ready to go to the market to get a couple ingredients for this recipe. It was then, 2 hours before I had to leave to my mom's, that I found out my car battery had died. My best bud lives around the corner so after he jumped my car, 10 minutes before he was leaving for his mother's, I told him that this year I was thankful that he hadn't already left. If my car battery hadn't died, this was the side dish I was going to make for Thanksgiving dinner. This would be equally great on a coffee table for watching football if you don't want to wait 12 months for next turkey day.
When I make something for Thanksgiving dinner it has to be something a little outside the box. Fluffy dinner rolls are easy enough to buy at the store. If I'm making them for the fam I gotta jazz them up. First things first. Special occasions call for foods stuffed with gooey cheese. Let's wrap the dough around a cube of mozzarella cheese.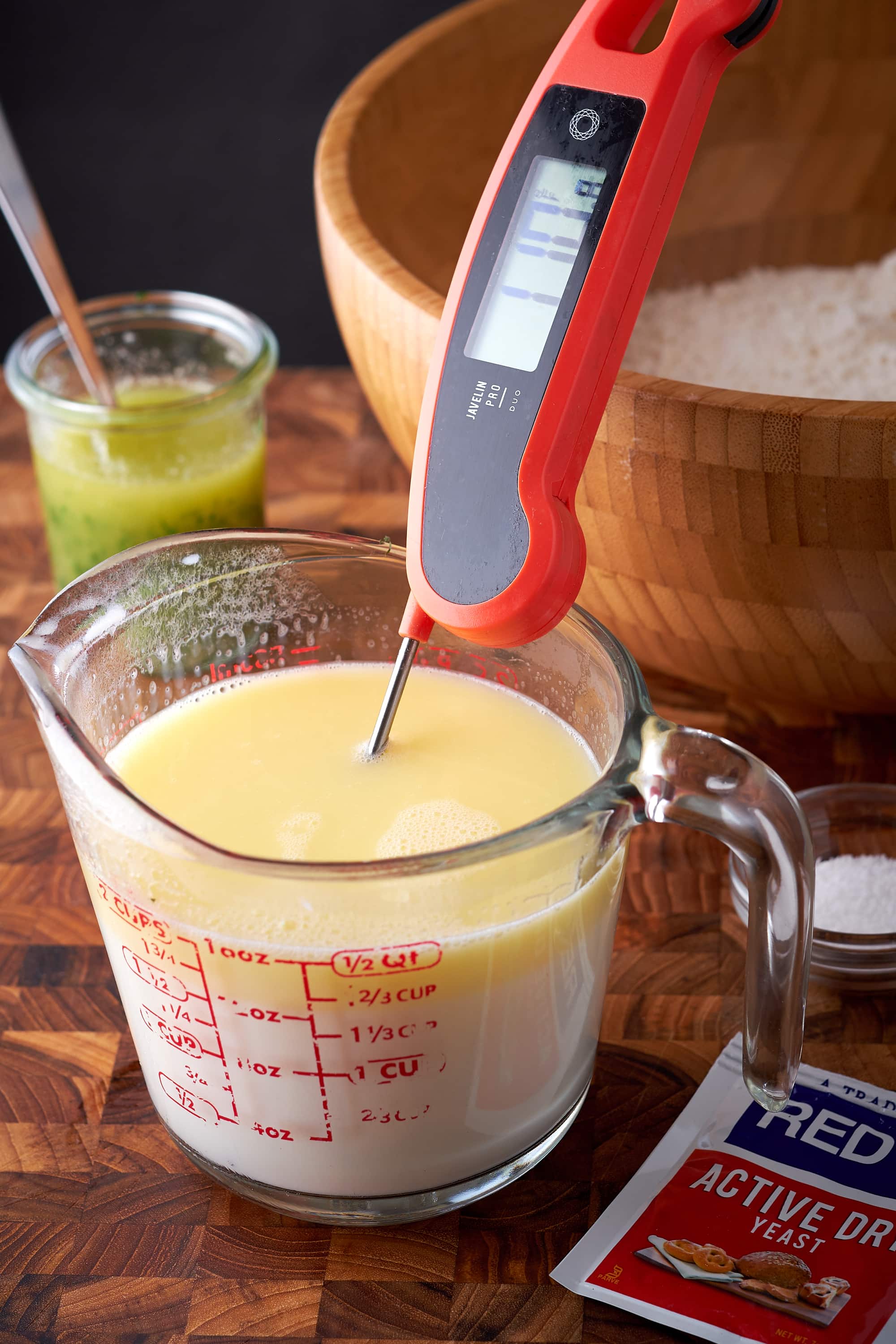 My friend Christa and I were talking about compound butters the other day so I thought I'd use that idea for a garlic herb butter. I didn't really need a compound butter for this so I just melted a stick of butter with some garlic, salt, and parsley. Just as the rolls come out of the oven, this gets brushed all over the top.
We're not stopping with stuffing these Cheesy Garlic Bread Dinner Rolls with cubes of mozzarella and bathing them in garlic butter – we're making a quick pizza sauce dipping sauce for dipping. I used a 15 ounce can of tomato sauce which I doctored up with minced garlic, red pepper flakes, and fresh oregano.
Are you hungry yet? I mean, you could but melted mozzarella, garlic butter, and pizza sauce on a cardboard box and I'd eat it. I think they call that domino's pizza.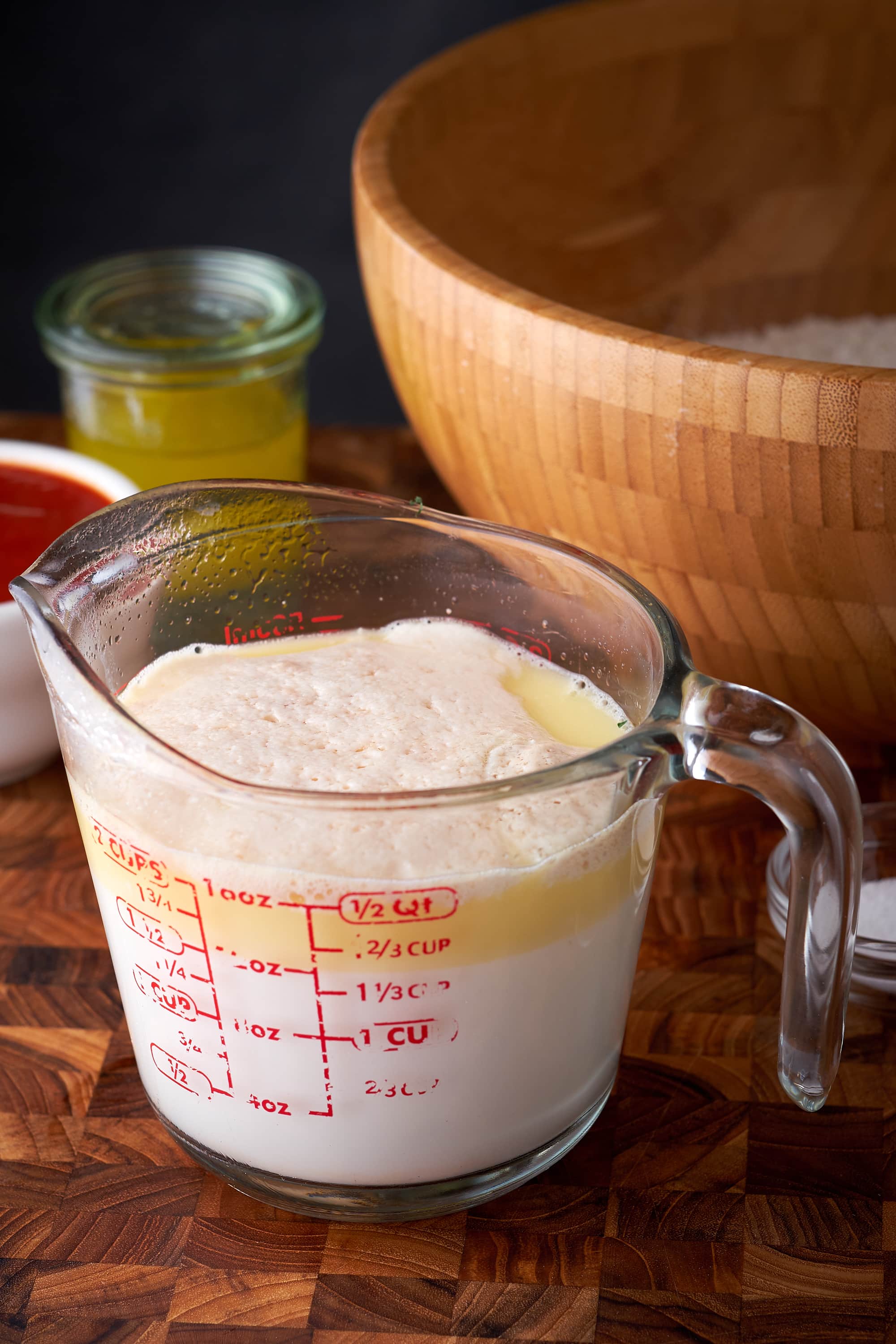 I made this dough by hand because it's a fun dough to make by hand. You could certainly use a stand mixer to save yourself a little work. To make the dough just combine the water, milk, sugar, and butter in as mall pot and heat over low heat to melt the butter. Transfer the mixture to a clean container and wait until it's between 105-110 degrees. Add the yeast and allow it to proof for 10 minutes. Add this to the flour and combine. Let it rest for 10min, add salt, and start kneading.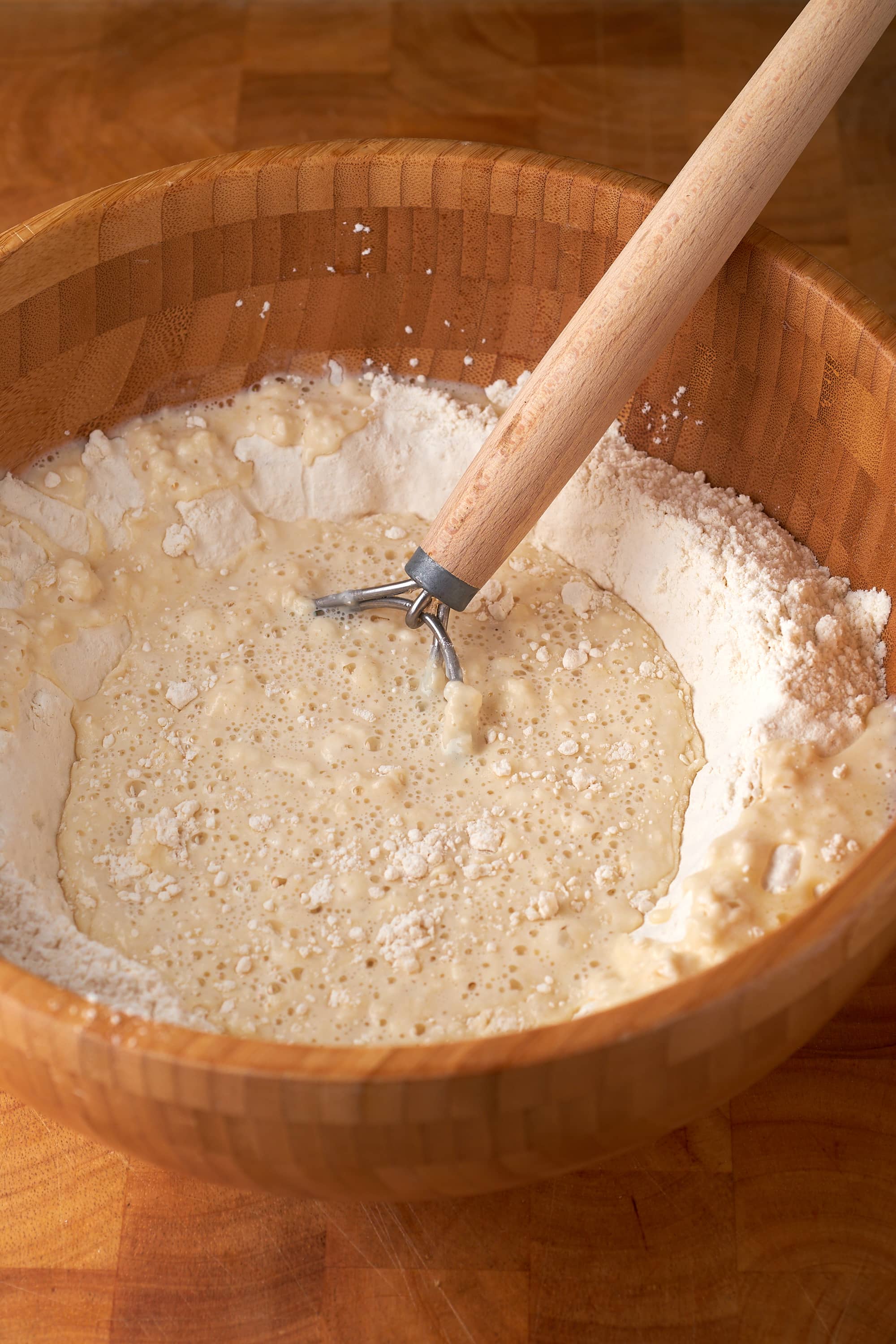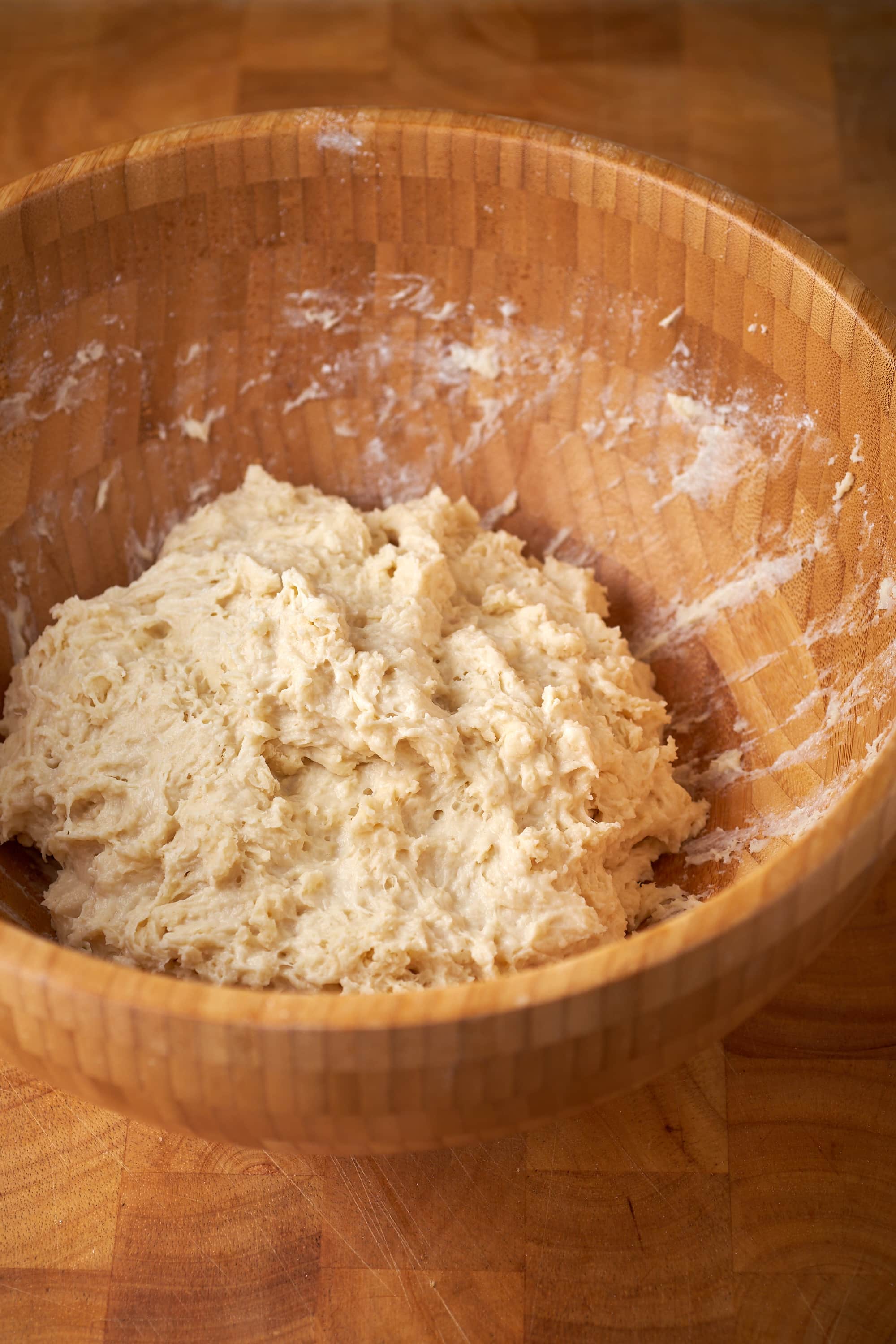 As much as people have made the suggestion, I don't have any immediate plans to have a youtube channel. I have made some attempts at videos when I think it makes sense to illustrate something. Here's a boring 10 minute video of me kneading this dough.
The first phase of kneading dough is getting it to a place where it's not so sticky that you can't work with it. This can be tricky because you generally want to keep dough as loose as possible. Add a bit of flour in at a time and work it in. The second phase is the real kneading. I'm using the "V" or "Heart" method. This works well because you're constantly folding the dough in half and then in half again in a criss-cross pattern. It's especially easier to maintain over the course of ten minutes compare to other kneading methods. You should feel the dough become less sticky and more taught and silky. As I work the dough against the counter, I'm pushing it over itself to create a taught exterior. I use this to tell how the dough is coming along and it's the last thing you want to do before you let it rise as it lends for an even rise.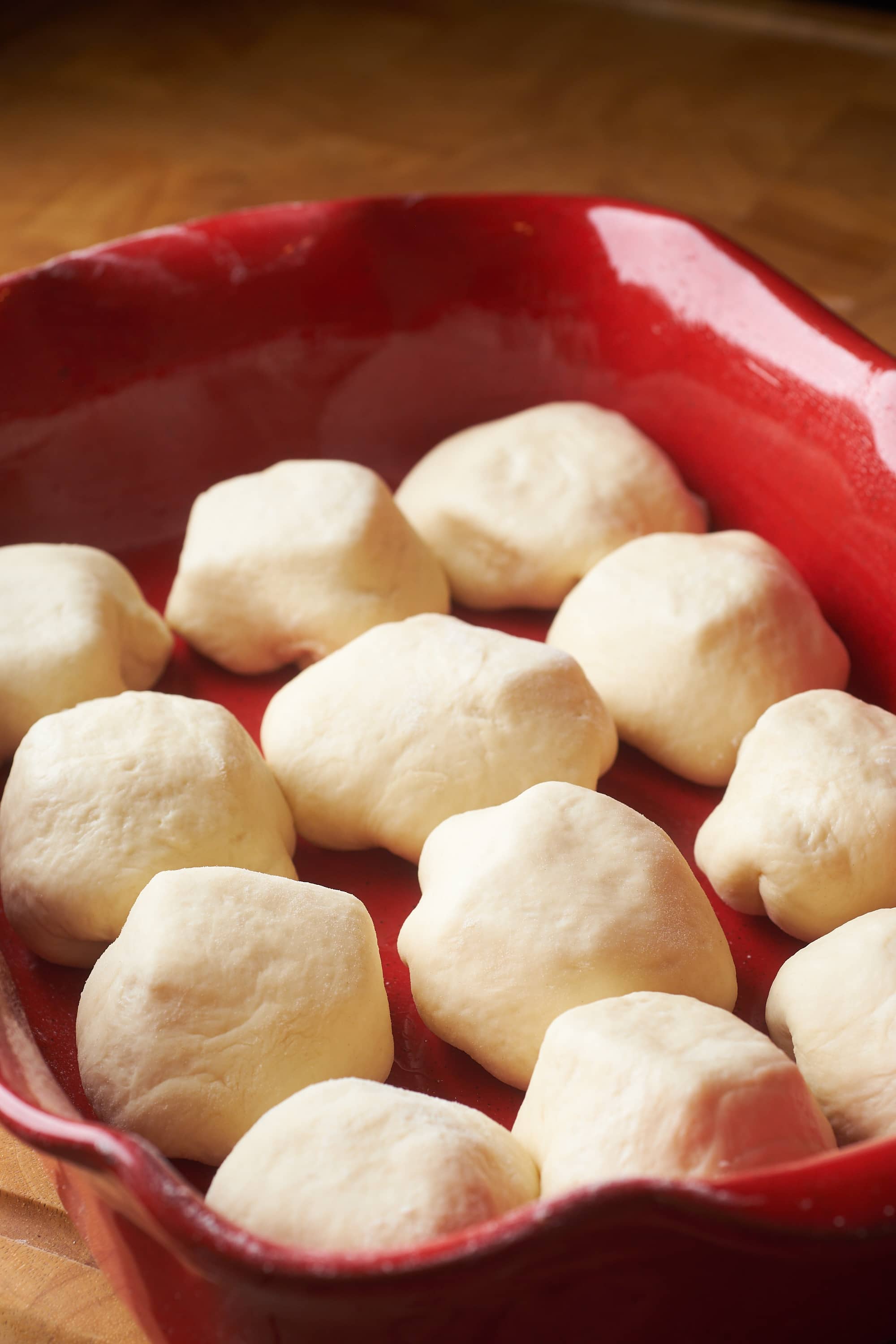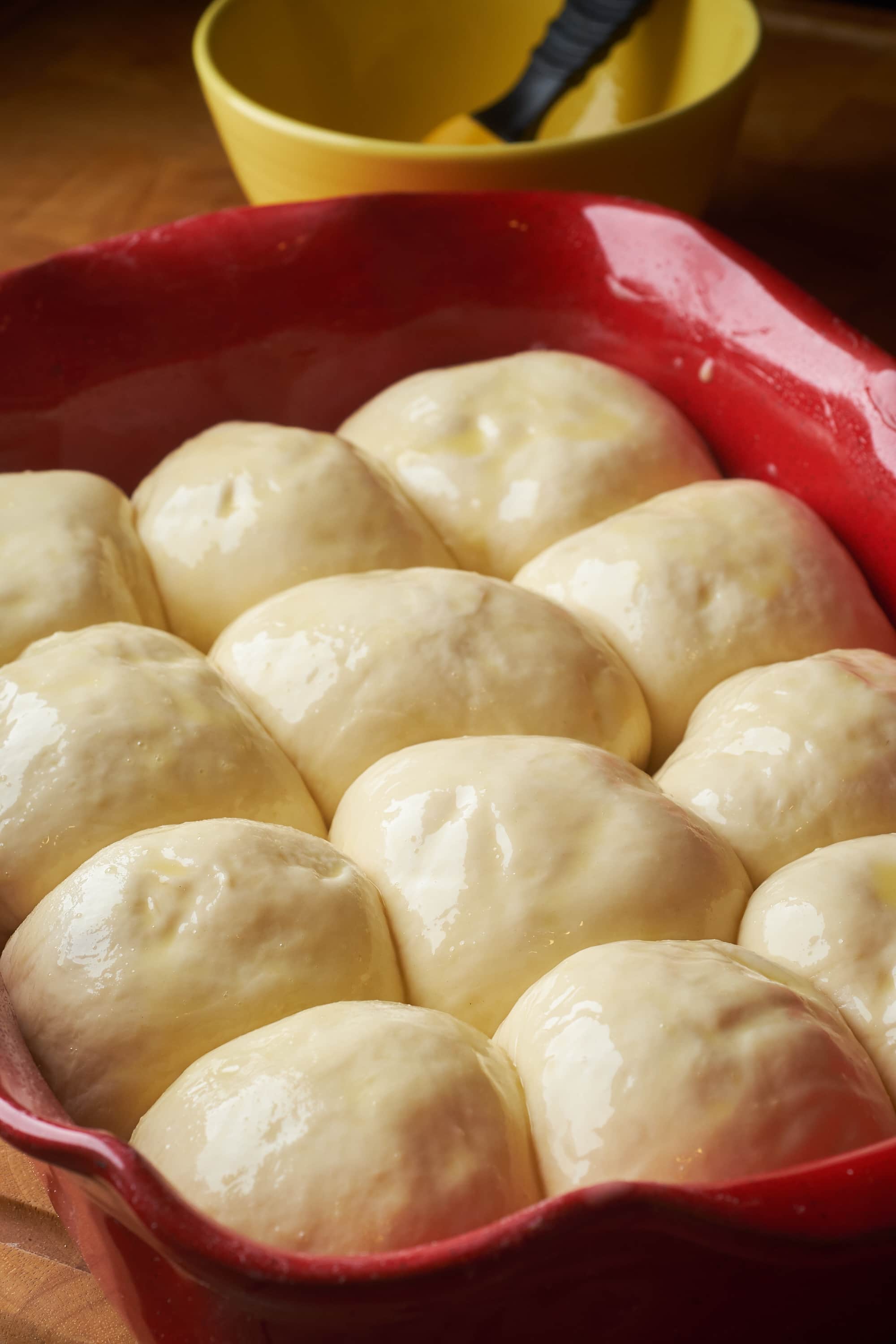 Once the dough has at least doubled in size it's time to make the rolls. Divide the dough in 12 equal pieces. Not 16 as I did. You can divide the dough in quarters then each quarter into thirds for 12 pieces. I don't know that you have to do this but I find it good practice to make taught mini loafs of each piece. Every time I work with dough I learn a little something new. Once you have 12 dough balls you can roll them out with a rolling pin. Try to keep the center a little thicker than the edges. This becomes the top of the roll so you want a little padding above the cheese. Place the cheese in the center of the role dough and bring the corners over the top. Turn it over and place the cheese filled dough ball in a lightly oiled baking pan.
Brush the top of the rolls with an egg wash (1 egg + 1 tbsp water). Bake for 25-30 minutes at 400°F turning half way. As soon as the rolls come out of the oven brush the with the garlic butter. Allow them to cool for a good 20 minutes – unless you're angry at your mouth for some reason.