Garlic Horseradish Mashed Cauliflower are the lighter and easier version of the classic Mashed Potatoes. Nevermind the health benefits as we're using butter and cream here – but probably not as much as you'd use with Potatoes.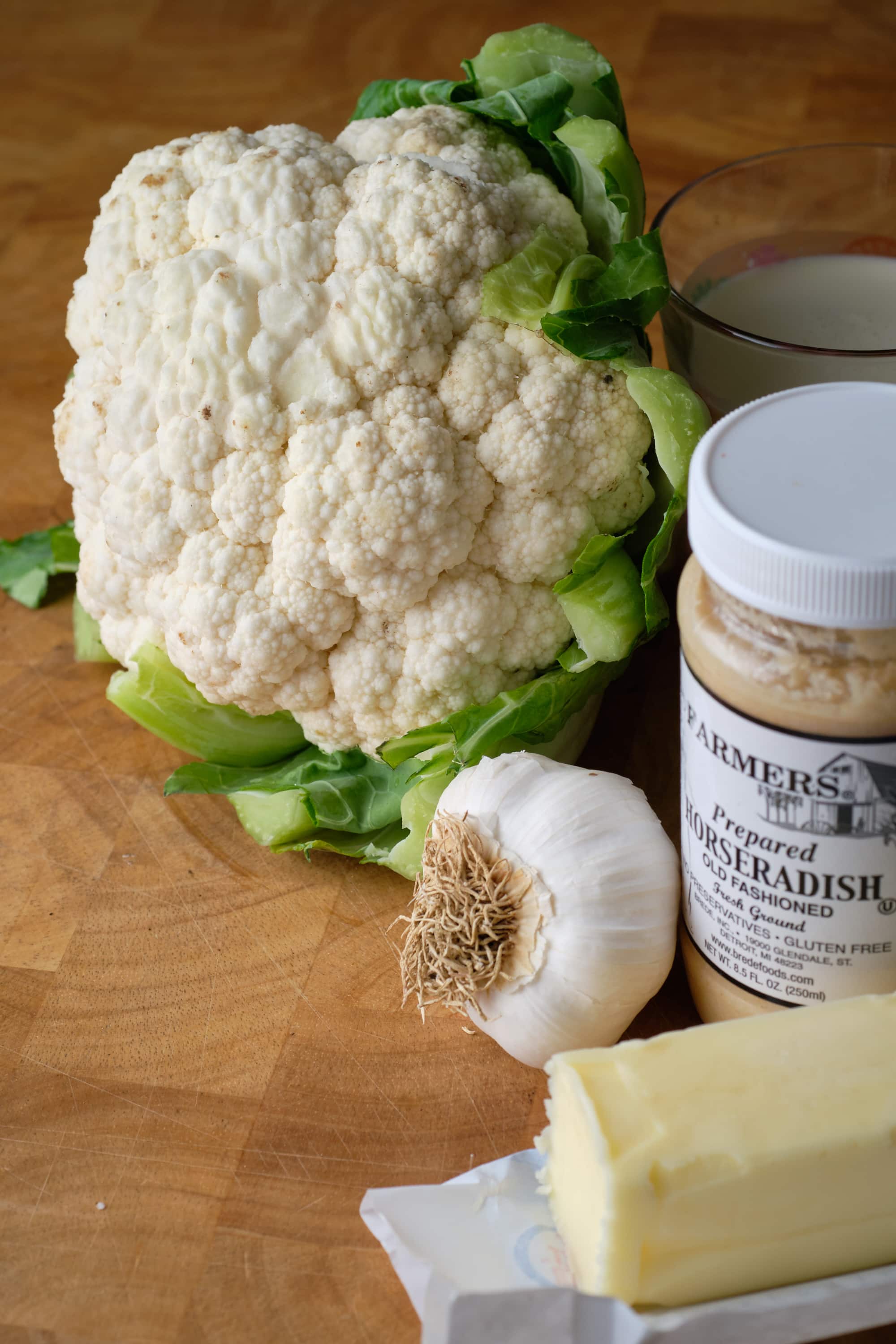 I love Mashed Potatoes but I'm always trying to make a lighter version. Not lighter in calories but lighter in my belly. Mostly I'm trying to find an excuse to put more food in my mouth without feeling like an actual sack of potatoes. Before Thanksgiving I published my Garlic & Olive Oil Mashed Potatoes which didn't have any dairy. This time I'm keeping some dairy but using Cauliflower instead of Russets.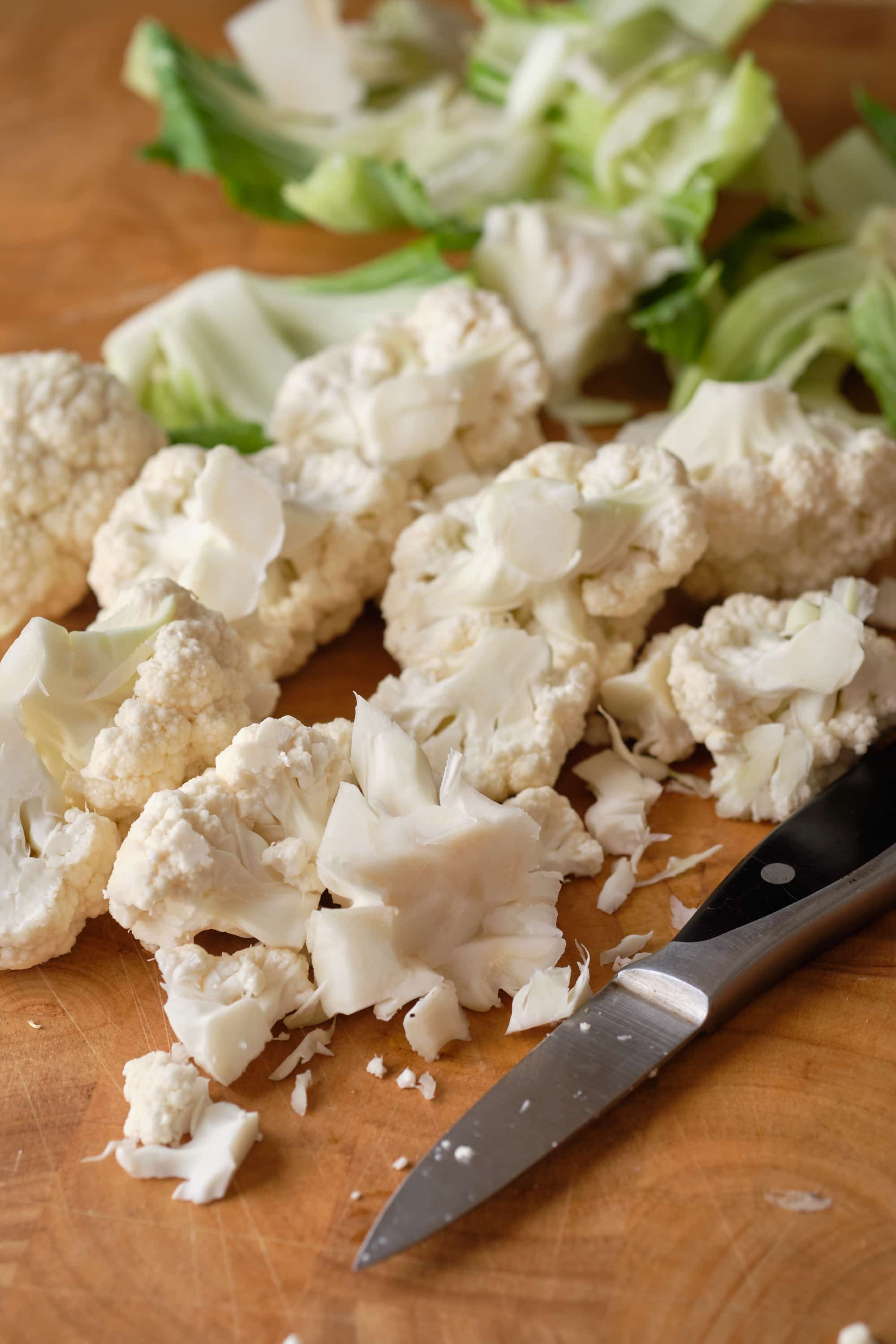 For a one pound head of Cauliflower, this recipe calls for 3 tablespoons of butter and 1/4 cup of heavy cream. You could leave the cream out if you'd like and just use water or stock. So it's really not that bad, right? I mean, I ate the entire thing so I hope not :-\
First steam the cauliflower in a large pot with an inch of seasoned boiling water. Put a lid on top off the pot and let it simmer for 10 minutes. The cauliflower should easily break apart. Drain the cauliflower in a colander and melt the butter in the pot. Add finely grated garlic and cook for 30 seconds then add the horseradish. Add the cauliflower back to the pot and mash with a spoon. Take the pot off the heat and incorporate the heavy cream.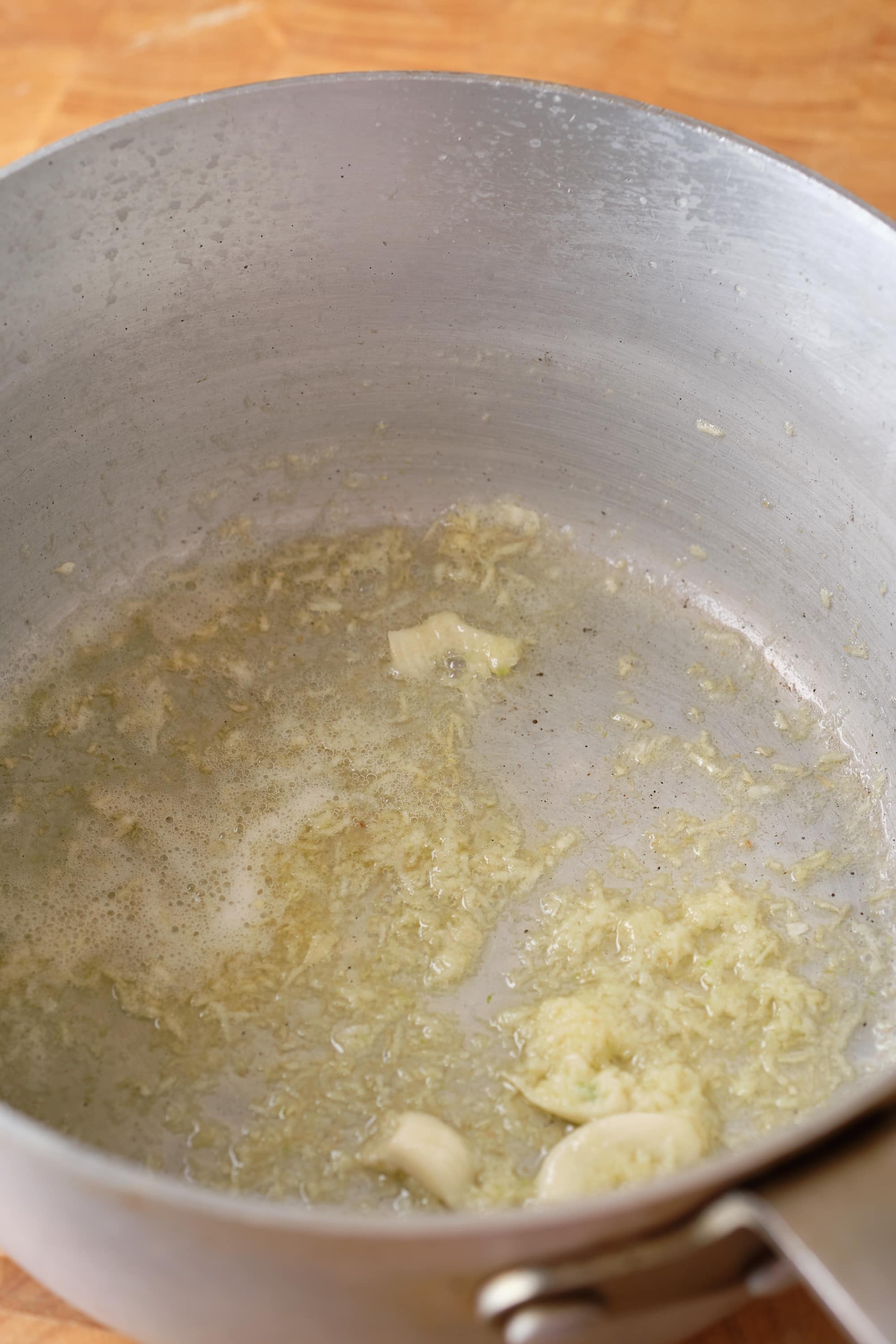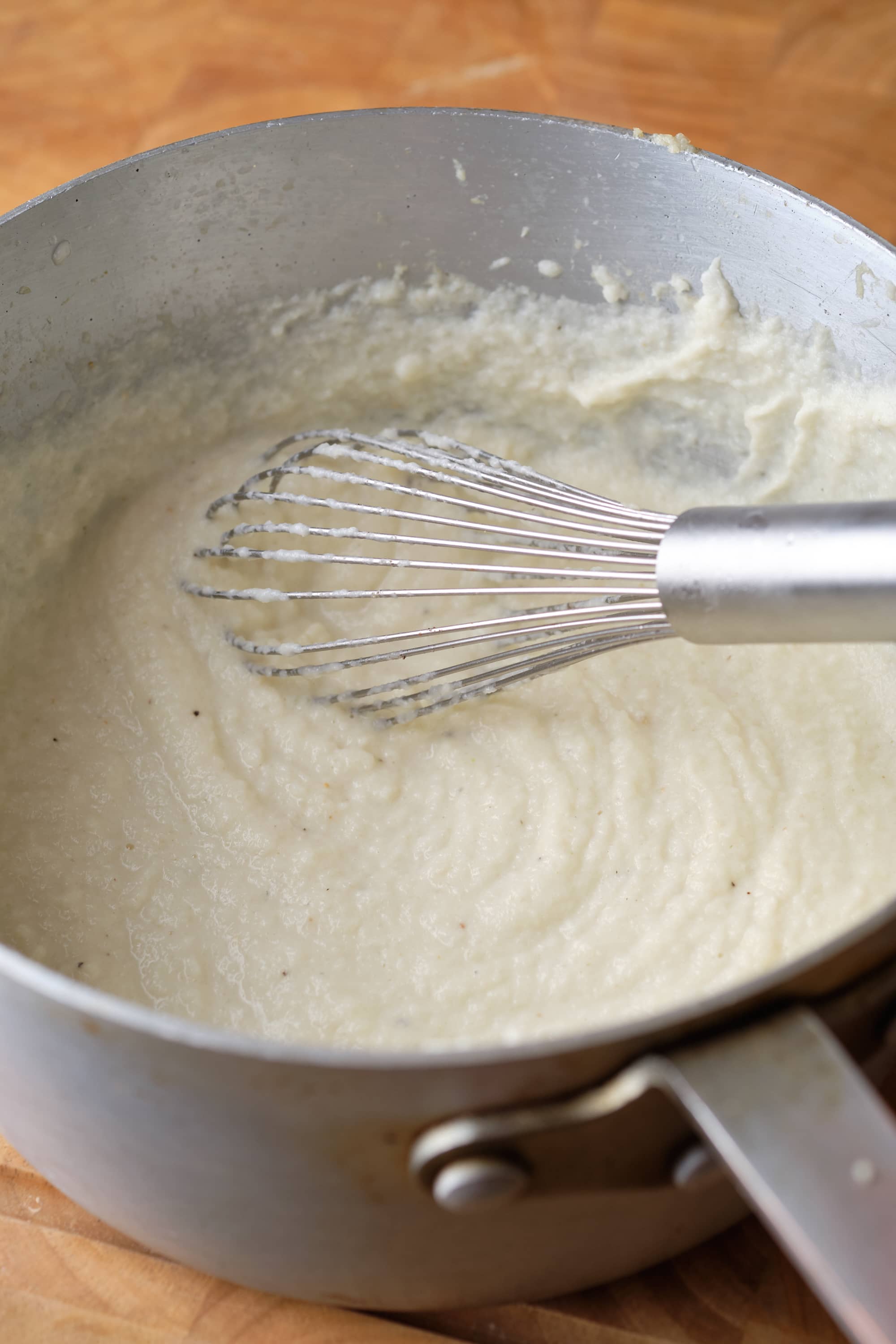 Once you add the heavy cream you can start mashing the cauliflower. I used an immersion blender but you could easily use a potato masher or some other instrument used to pulverize vegetables. I use a whisk and some elbow grease to go from 'well mushed' to 'light and fluffy'.
Season your Garlic Horseradish Mashed Cauliflower with a bit of salt and pepper and you're ready to serve! It takes less than 20 minutes and you have a great side dish to serve with Braised Short Ribs.