Kansas City Style Barbecue Sauce is sweet, a little spicy, and a little tangy. It's just what you think of when you think BBQ Sauce. You can buy the stuff at the store or you can make and tweak your own!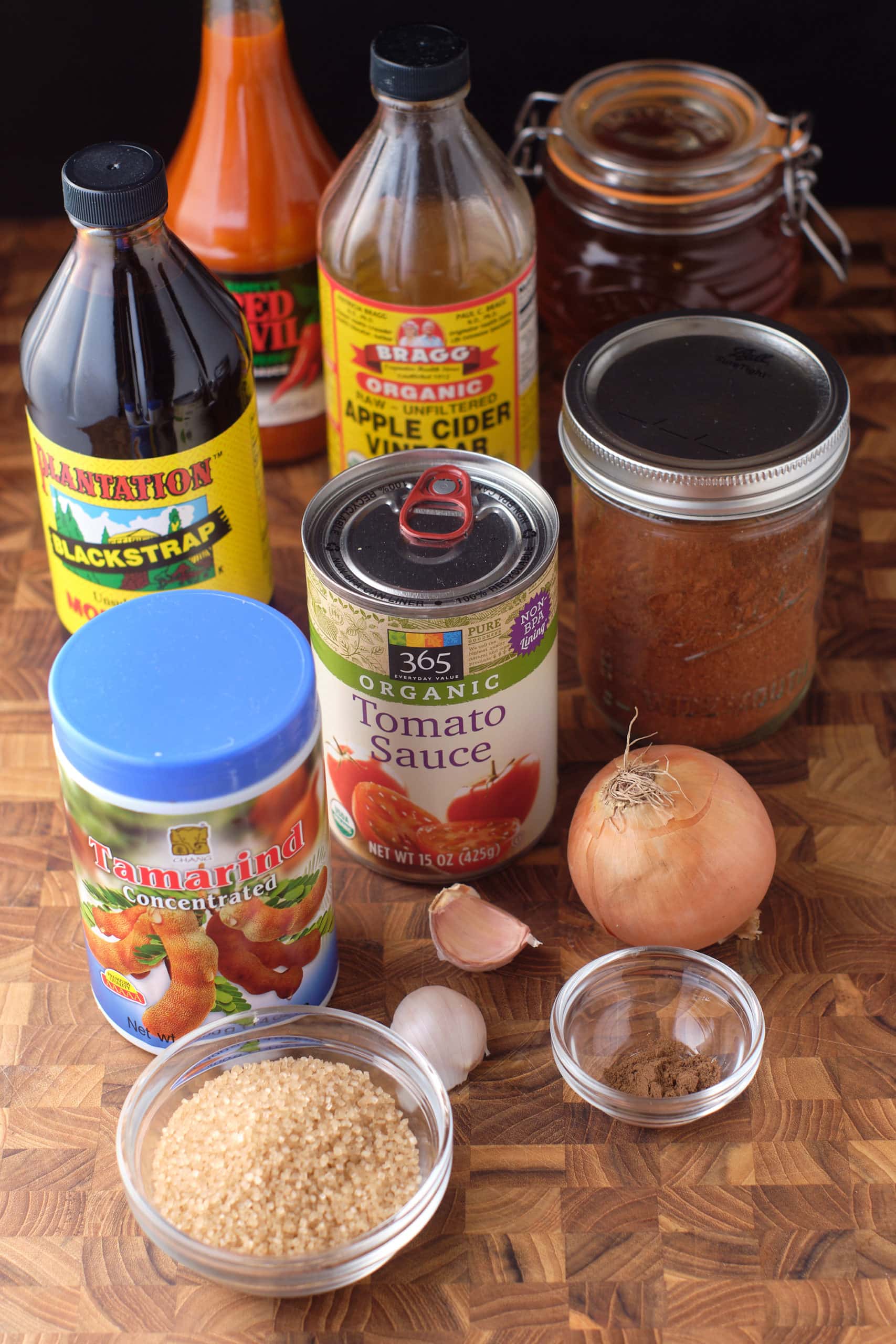 Barbecue Sauce is one of those things I've always played around with. I mean, we've all mixed ketchup and mustard right? Barbecue just happens to be a really fun recipe to constantly play around with to see if you can improve it. The store bought stuff might be okay, and you could doctor that up if you'd like, but really, really good homemade barbecue sauce is something to be proud of. Before you know it you're entering rib-offs and selling your own sauces!
The Sauce and Rub are equally important parts to KC BBQ. The rub is used to marinate the ribs overnight and as an ingredient in the sauce. So these two recipes really go hand-in-hand. Both were developed specifically for oven-baked ribs.