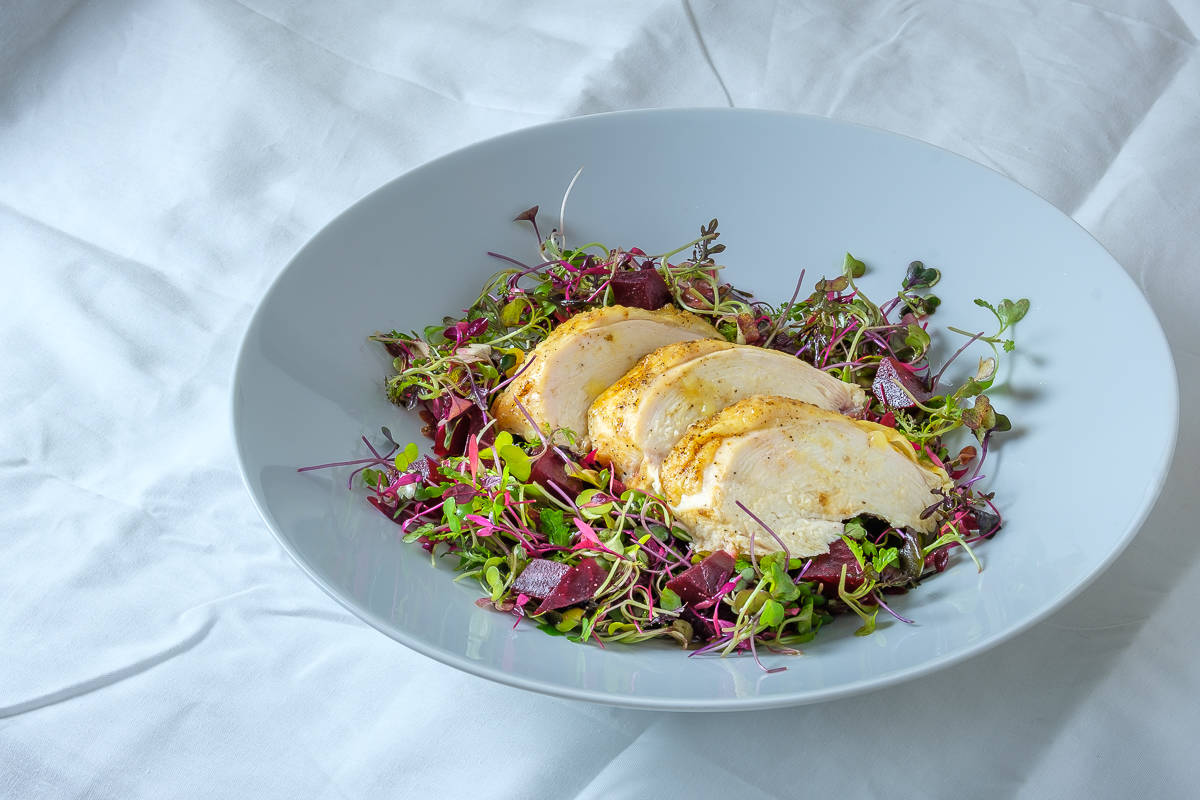 I'm a little in love with the microgreens I picked up from Riverwards Produce.  It's always a treat to have them out to eat because you can't really find them in the grocery stores.  Even Whole Foods only has a half-hearted, overpriced selection.  So as soon as I saw the container from local NJ farm, Pinelands Produce, I plopped them right in my basket.  Between the microgreens and the ramps, I can't wait to go back to my favorite new Fishtown, Philadelphia produce market.  Let's put some chicken on these greens!
I've posted before on how to prepare a perfectly juicy pan roasted chicken breast.  I did this one completely in the oven.  I preheated the oven to 275°F and cooked the brined bone-in chicken breast for about 45 minutes until it reached an internal temp of 140°F.  Then I cranked the oven up to 400°F for 10 minutes until it reached 155°F.
Once I let the chicken rest for 10 minutes, I carved it off the bone and in to smaller slices for plating.  All the pan drippings were mixed with lemon juice and tossed with the microgreens. I had some beets I baked for 45 minutes until tender which I diced up as well.  It was really as delicious as it looks, if not more so!