Is it Pumpkin-Spice-O'Clock yet? These Pumpkin Spice Cookies are a deliciously cozy treat for the fall weather. Now, let's get past second-summer so we can enjoy these with a big glass of oat milk.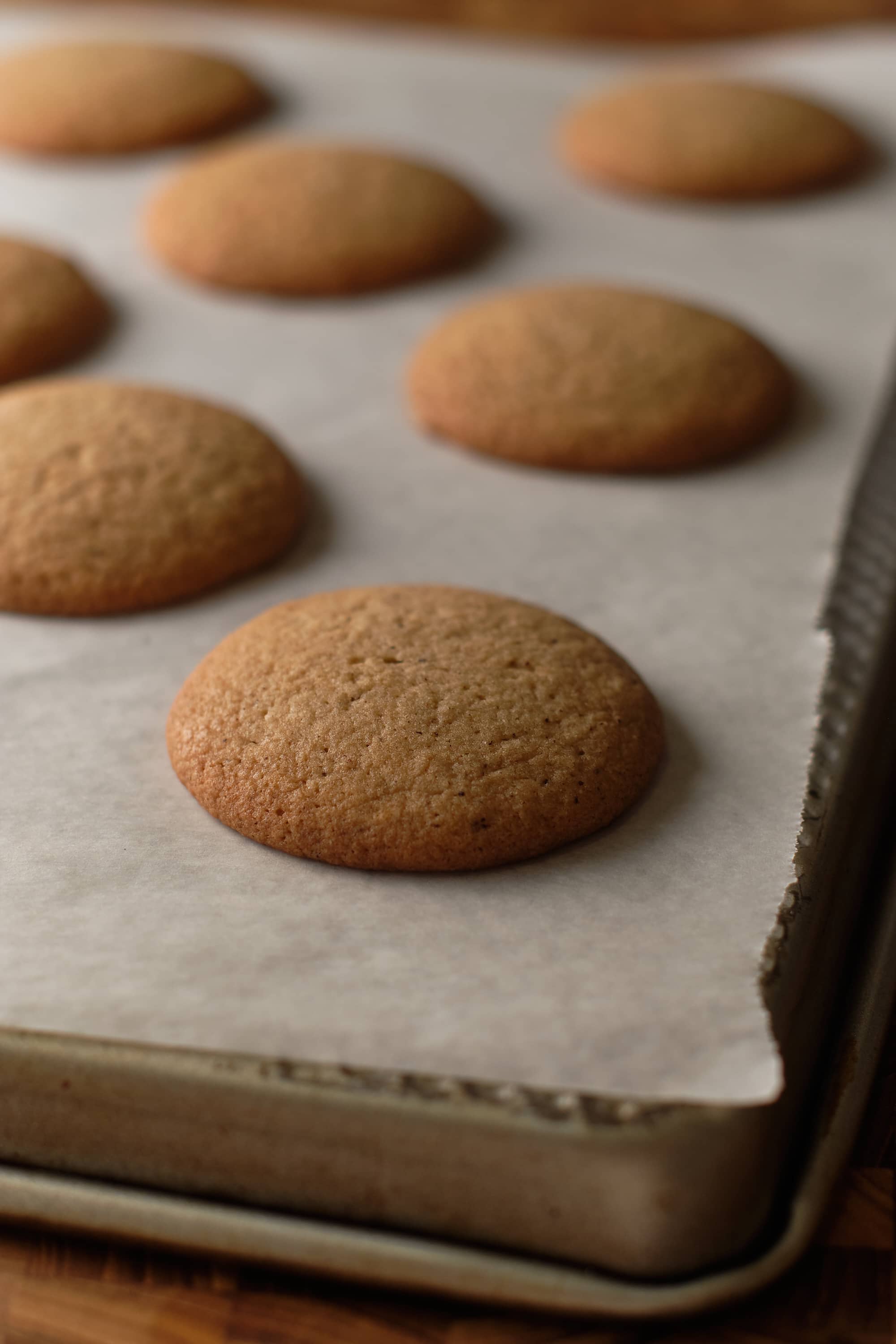 Remember when I made Homemade Pumpkin Spice last week? While I await your Pumpkin Spice Treat suggestions, I'm starting with these Pumpkin Spice Cookies. Hey, no hard feelings. It's still nearly 90 degrees in the Mid Atlantic region. Who wants to think about tricks and treats already?
Frankly, I'm not really too big on cookies to begin with. These may be the third or fourth cookies I've ever made in my life. The first batch I made for Eat Up were these Tahini Chocolate Chunk Cookies (almost 2 years ago to the date!). These Pumpkin Spice Cookies are very loosely based on Fannie Farmer Sugar Cookies. I think Fanny would have really enjoyed these! If I do say so myself, they legit taste like they're from the store.
Tips for Making Cookies
Use Room Temp Butter.
Add the dry ingredients into the wet ingredients in 3 or 4 batches.
Start your mixer on low to avoid a flour bath.
A sheet pan with tall sides will prevent even air flow on your cookies. Consider turning your sheet pan upside-down or use a cookie sheet.
Allow the hot cookies to rest on the cookie sheet for at least 10 minutes. This final baking step will ensure your cookies crisp up.
Portion out all your cookie dough balls then freeze them on a sheet pan. Transfer to a plastic bag and store for whenever you're in the mood to bake a mini batch.