Is there anything that needs to be said about Ranch Dressing? It turns out there are a couple interesting facts.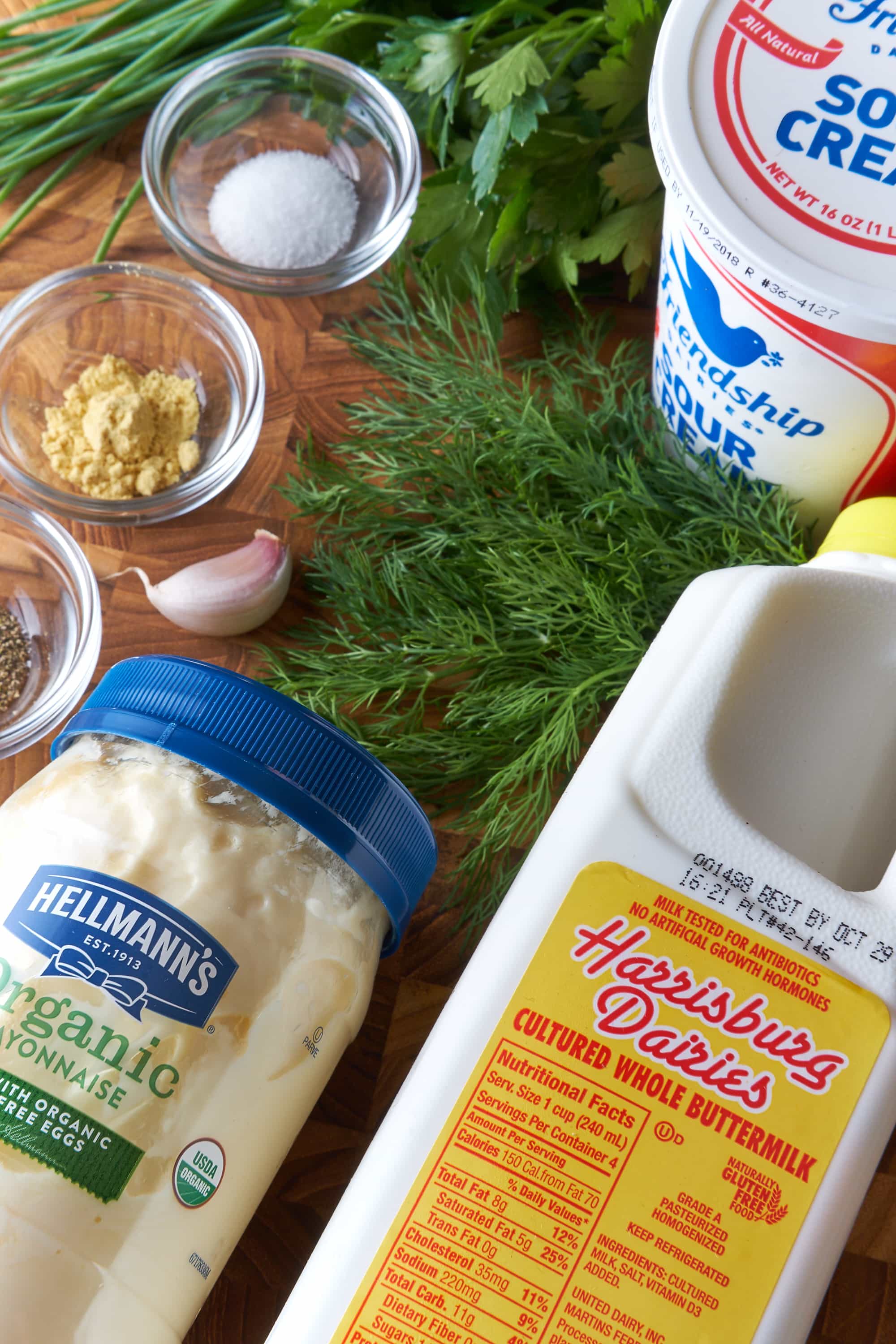 First of all, I'll be the first to poo poo this gloop for negating all the vitamins in your salad and crudités. This 2005 quote from Slate says it well, "the preferred way to infuse otherwise healthy dishes with a palatable amount of fat". I'll also be the first to admit that the stuff is objectively delicious. By the time I was done making homemade ranch dressing I was eating it with a spoon. Yeah, not my proudest moment but my gawd it's great!
If you're a fan of Ranch you're going to want to make this stuff at home. I don't want to scare you so I won't list the ingredients on the store bought stuff. Let's just say it might take you longer to read those ingredients than it would take to make it yourself. You can make it at home in less than five minutes with mayonnaise, buttermilk, sour cream, garlic, mustard powder, salt, pepper, and fresh herbs. Dried herbs are traditional but (1) I more often have fresh herbs and (2) fresh tastes WAY better.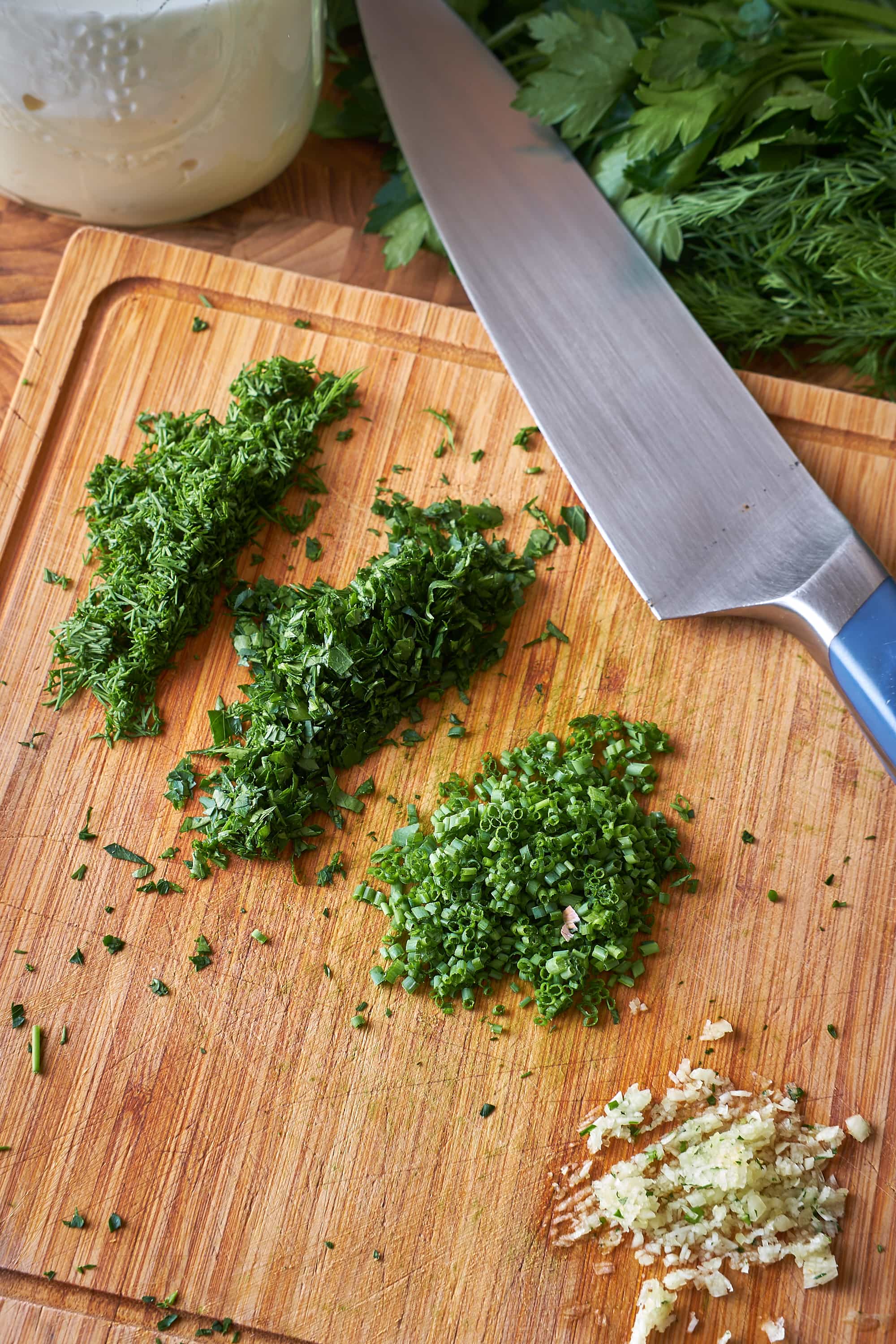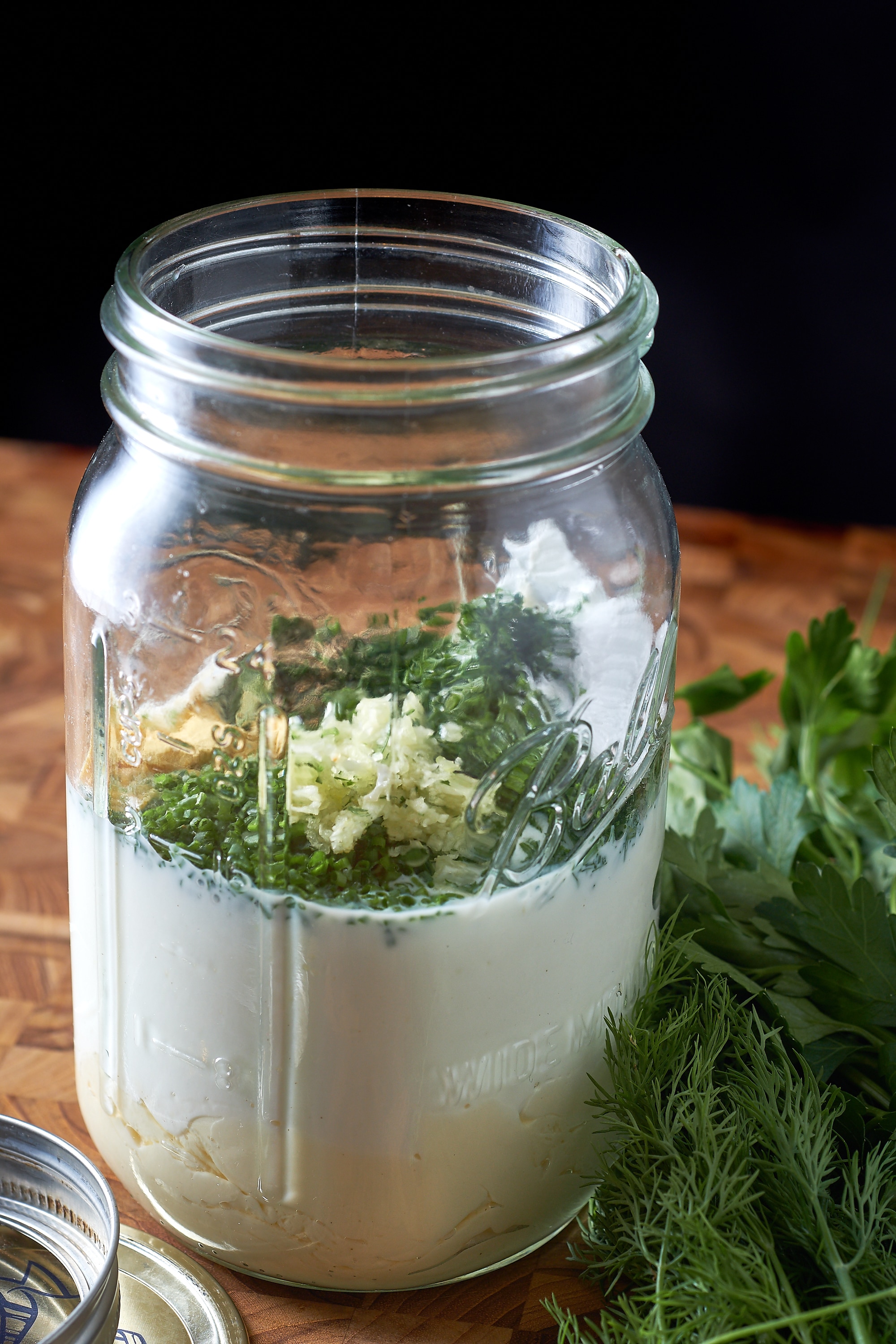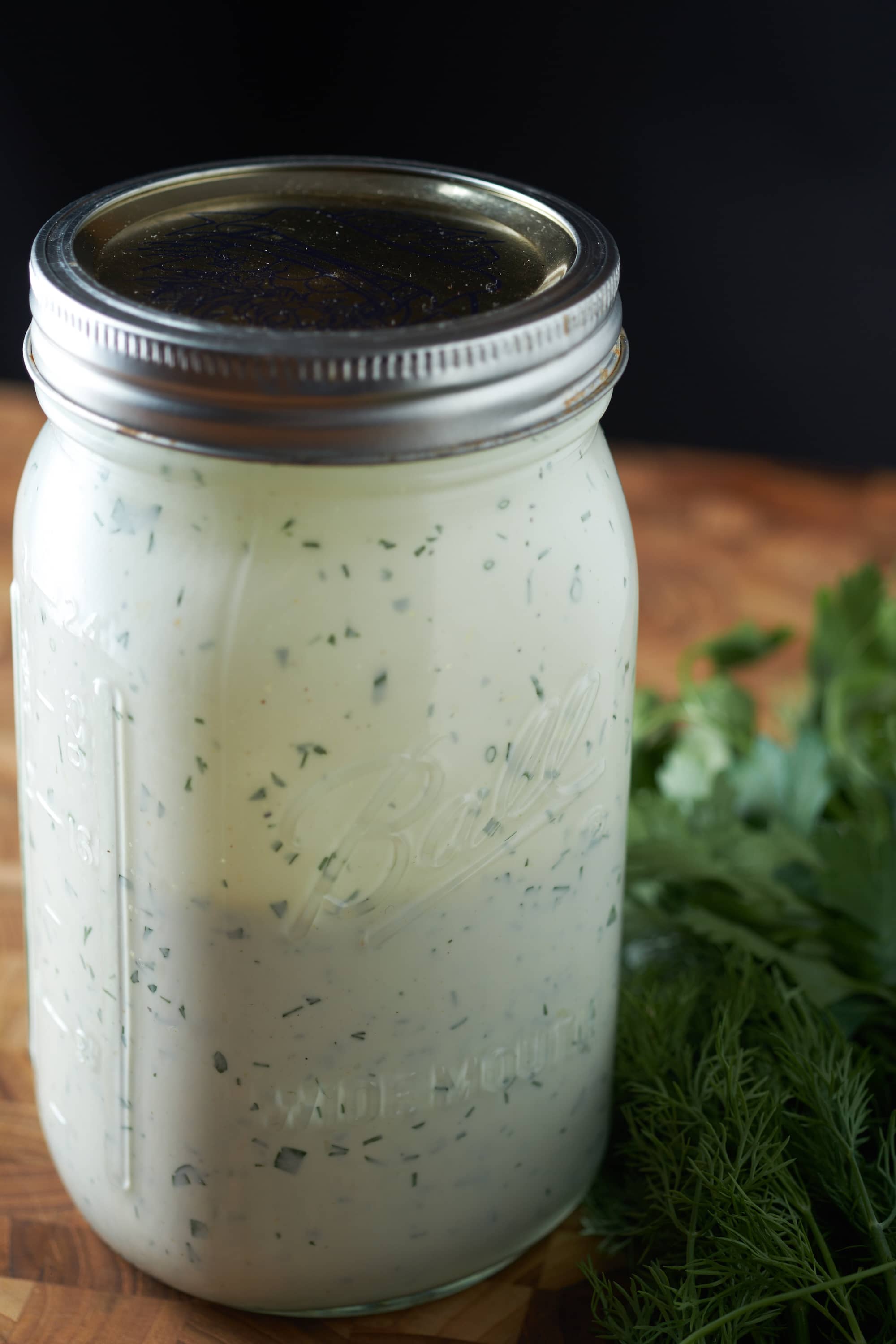 Ranch Dressing was invented by Steve Henson in the early 50's at the Hidden Valley Ranch. This smart dude was selling dry seasoning packets to add to buttermilk and mayonnaise to people visiting his dude ranch in Santa Barbara California. He turned a salad dressing in to an $8 million brand within 20 years. Clorox bought Steve and his wife Gayle's brand and changed it in to the product we see today. To compete with others, Clorox adapted this seasoning packet in to a premade bottle of salad dressing. This meant augmenting the recipe to make this dairy product shelf stable at room temperature.
Ranch Dressing is now the most popular salad dressing in the United States. Of course salad dressing isn't all it's used for. Ranch is also a dip for everything from broccoli, potato chips, chicken wings, pizza, and burgers. A true American condiment. When using it as a dressing I use a little extra buttermilk to thin it out. It's nice having control over how your food is made when you're making it from scratch yourself.