These Sesame Noodles only take a bit more time than it takes to boil a pot of water. If you can't find specialty ingredients, there's easy substitutes to make this all your own.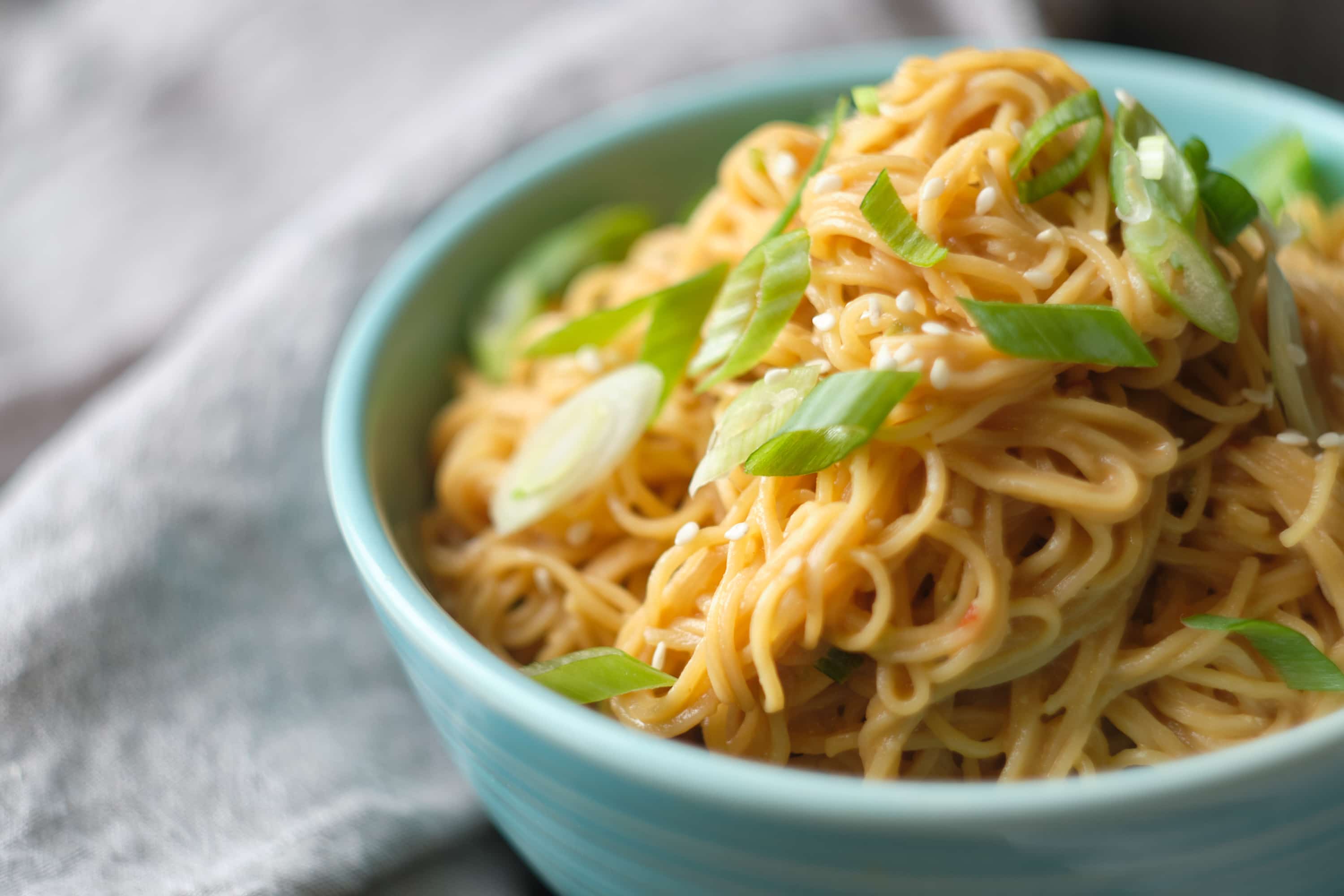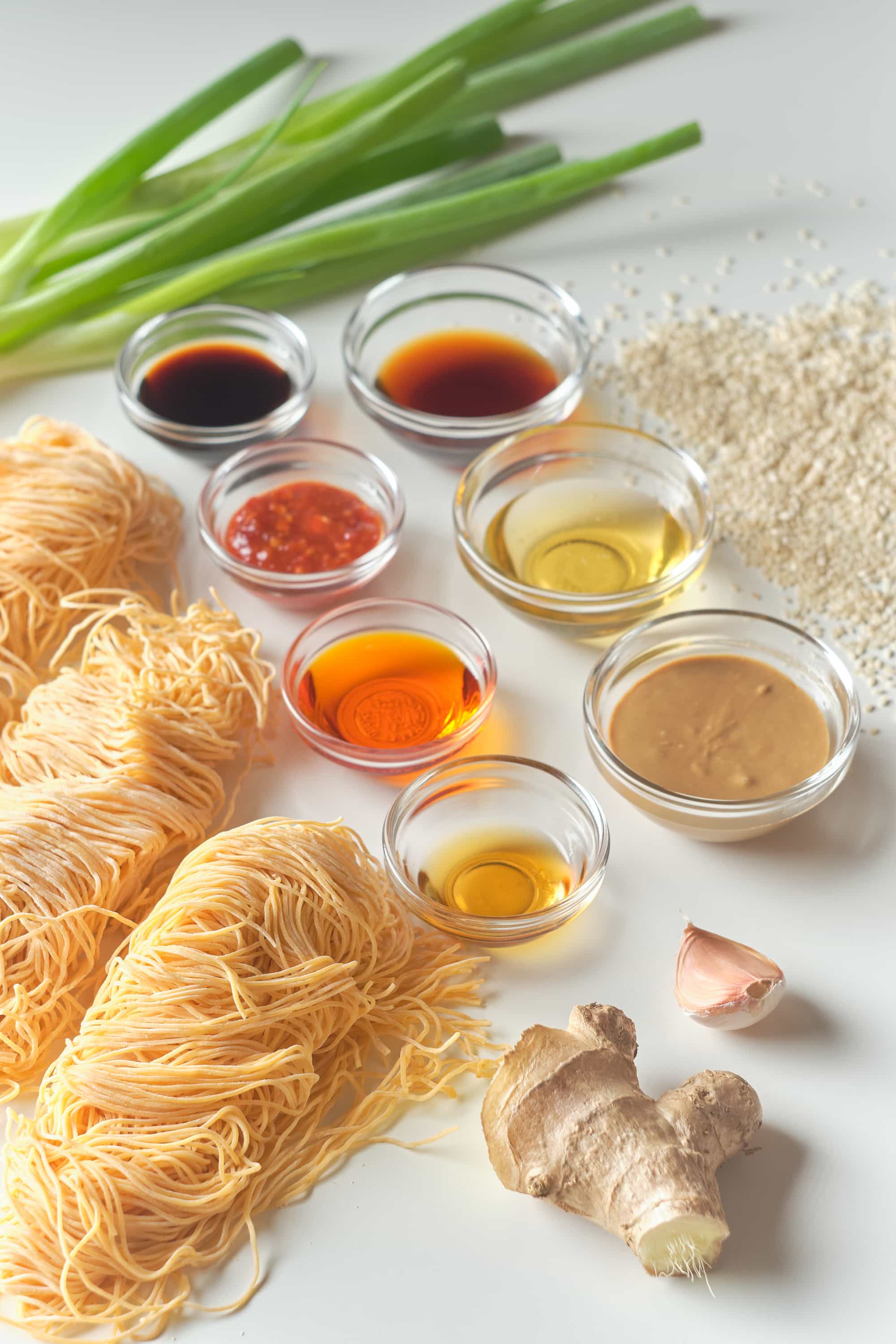 This is one of my favorite weeknight dinners lately. Sesame Noodles are so fast and so satisfyingly delicious. In the time it takes to boil a pot of water, I already have all the ingredients ready for the cooked pasta. I use fresh Wonton Noodles from my local Asian market so they cook in less than a minute. If you're using a dried pasta, this is going to take a little longer. You'll also want to add a half teaspoon of baking soda if you're using dried pasta.
The Sesame Noodle sauce is made with Sesame Paste, Sesame Oil, Soy Sauce, Honey, Black Vinegar, Chili Oil, and Chili Paste (find Amazon links in the recipe notes). I usually get bored while the water is coming to a boil and start eating the sauce with a spoon. To add a little texture to the dish I smash up some Sesame Seeds, Garlic, Scallions and Grated Ginger. This portion of the sauce is optional. You could instead use ground chicken or pork or add some chopped up bok choy or bell peppers and carrots. Garnish the noodles with chopped scallions, crushed peanuts, or red chilis. Use any or all or none of these or something else. You might also find that you want more sesame paste or less chili oil, etc. – it's up to you to tailor this to your taste.
I prefer cold noodles for this Sesame Noodles (they're best after a night in the fridge). When I make this I transfer the hot noodles directly from the hot water to an ice bath. Once they've cooled for a minute or so I drain them very throughly. If you want to serve this hot, just drain them right out of the hot water. This recipe makes a half pound of pasta that has been drained well. Keep in mind that more pasta or wet pasta will dilute the sesame sauce. You very well may want to double the recipe for the sauce.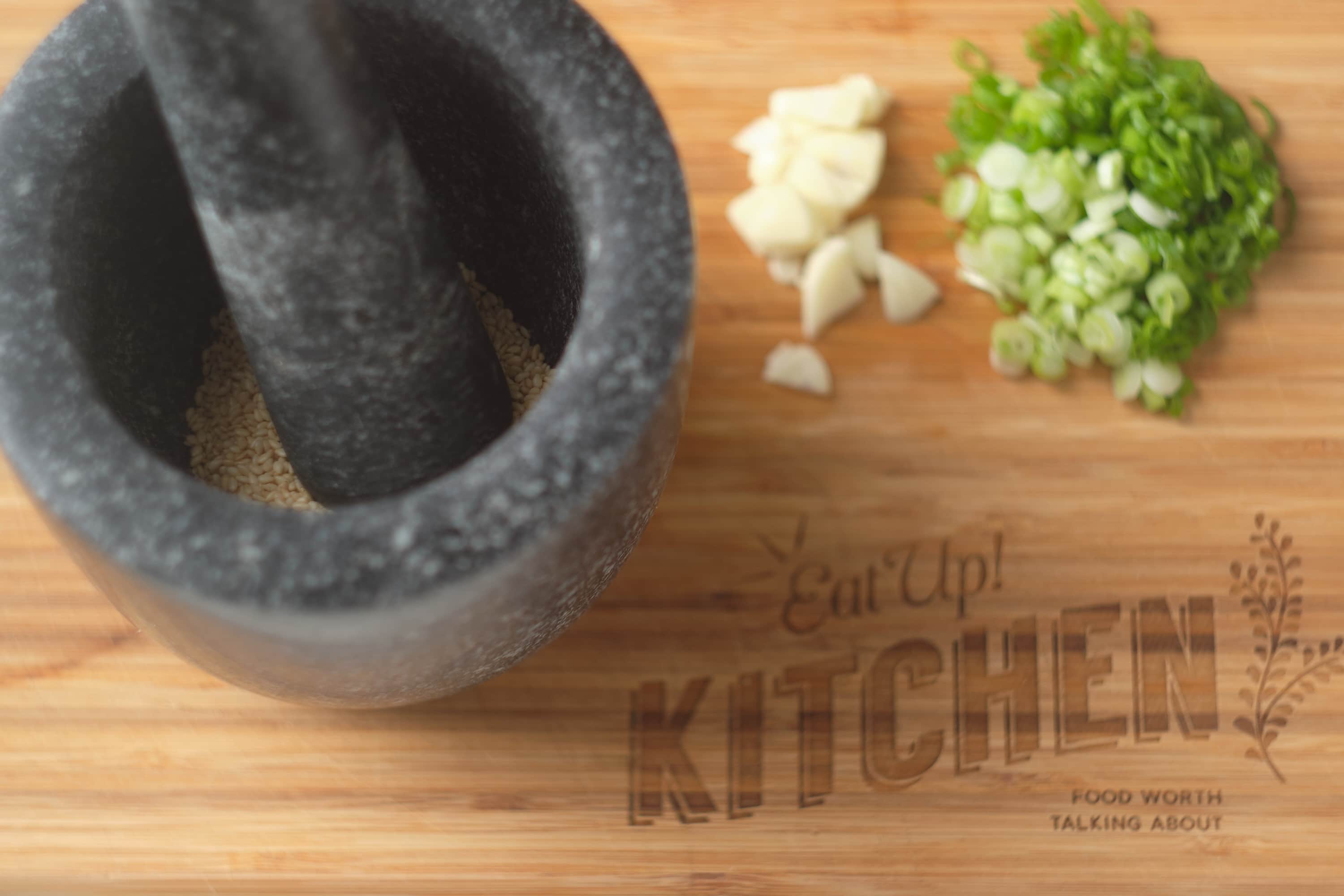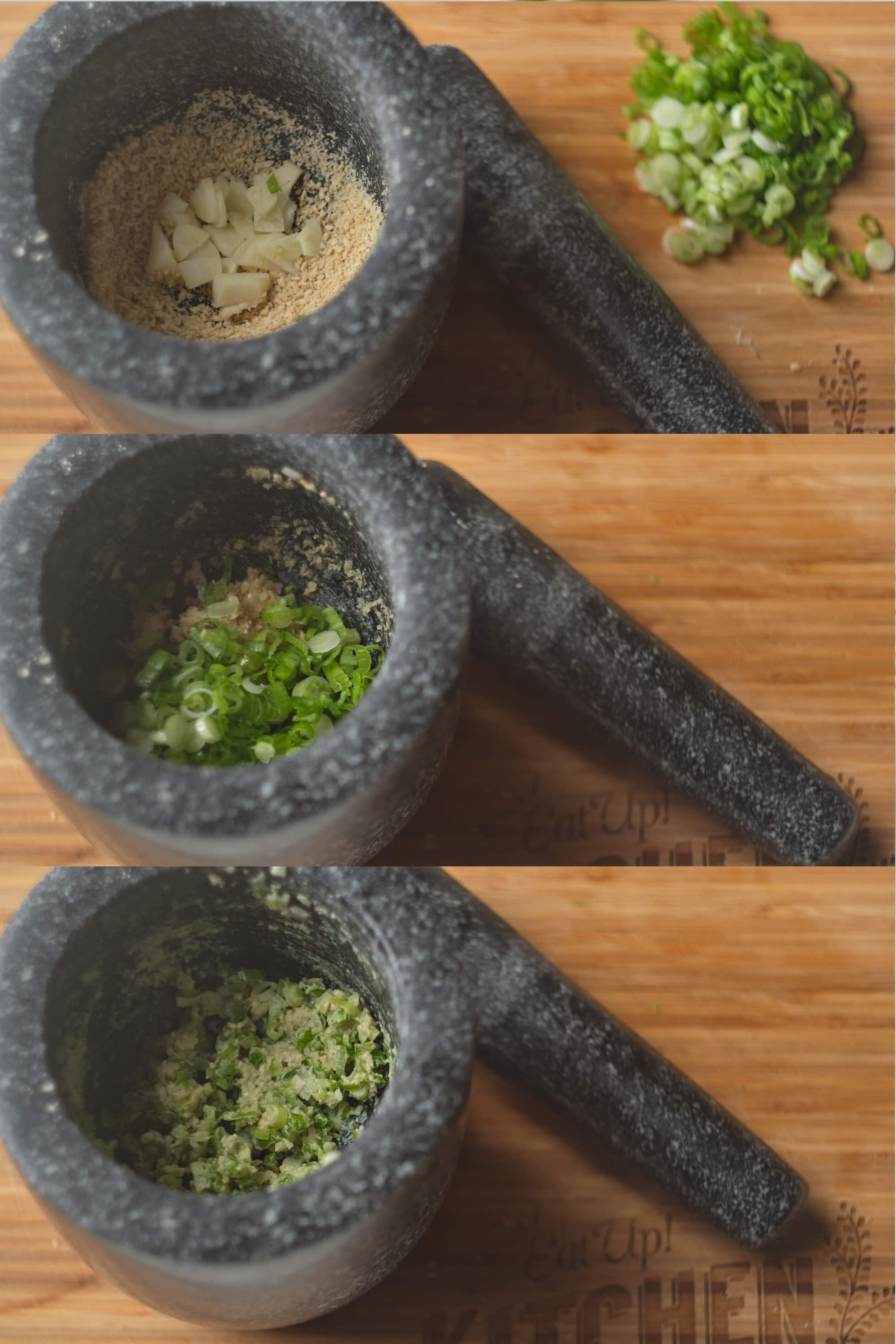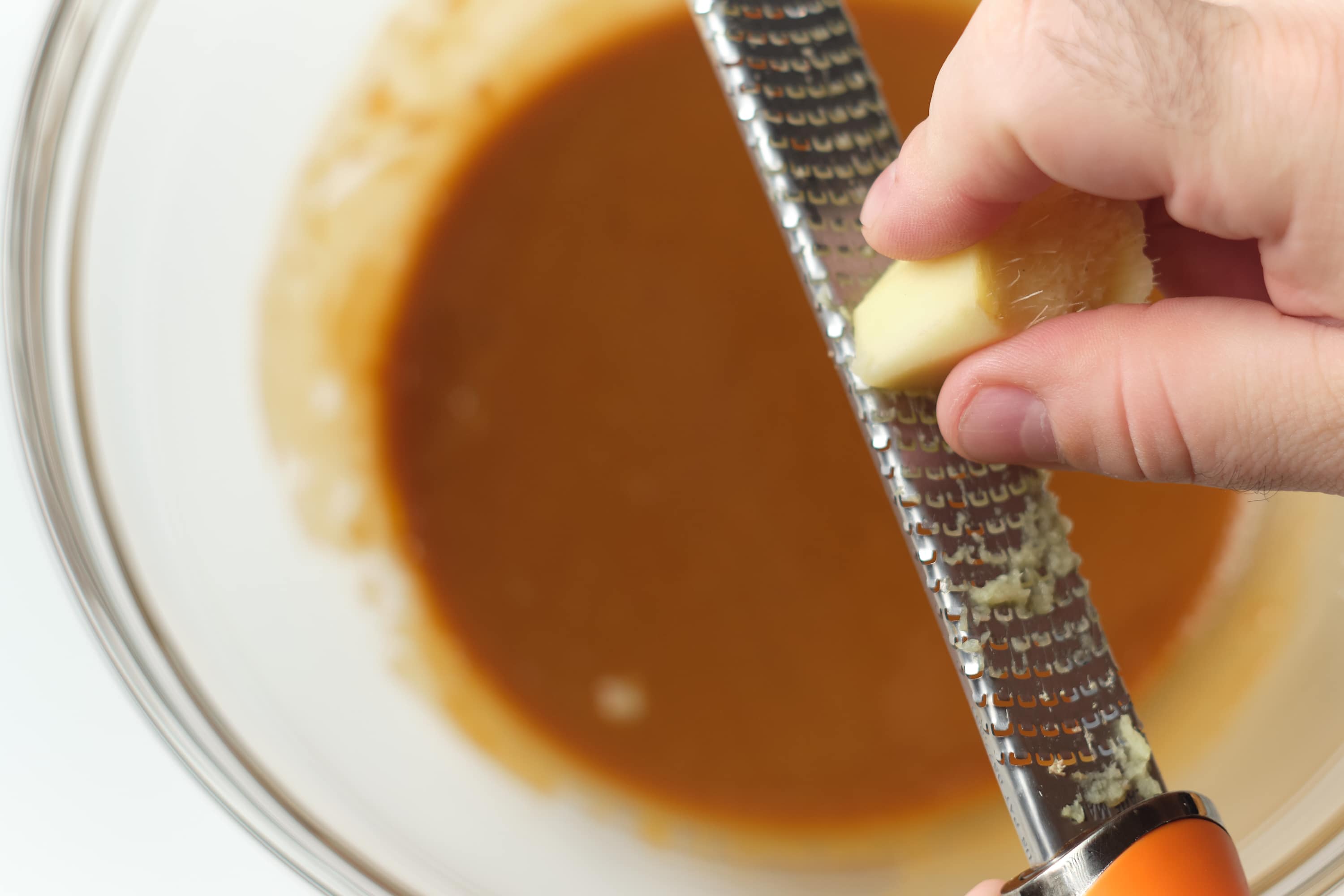 Substitutions
– If you can't find Chinese Egg Noddles or Wonton Egg Noodles, use Angel Hair pasta with a half teaspoon of Baking Soda in the boiling water.
– Black Vinegar is fruity and sweeter than regular vinegar. If you can't find any you can use Rice Wine Vinegar and a teaspoon of fruit juice.
– Asian Sesame Paste has a slightly more bitter taste than Tahini but if that's what you have it will work just fine. In fact, you could just as easily substitute Peanut Butter for the Sesame Paste – smooth or chunky is your choice.
– I used both Szechuan Chili Oil and Chili Paste in this recipe. You could use just Sriracha if you'd like but you'll miss the numbness (málà) the Szechuan Peppercorns provide. Or, you could make Szechuan Chili Oil from scratch!
– Most recipes actually call for White Sugar to be mixed in the sauce. I used Honey as I prefer the flavor and it blends in the cold sauce better.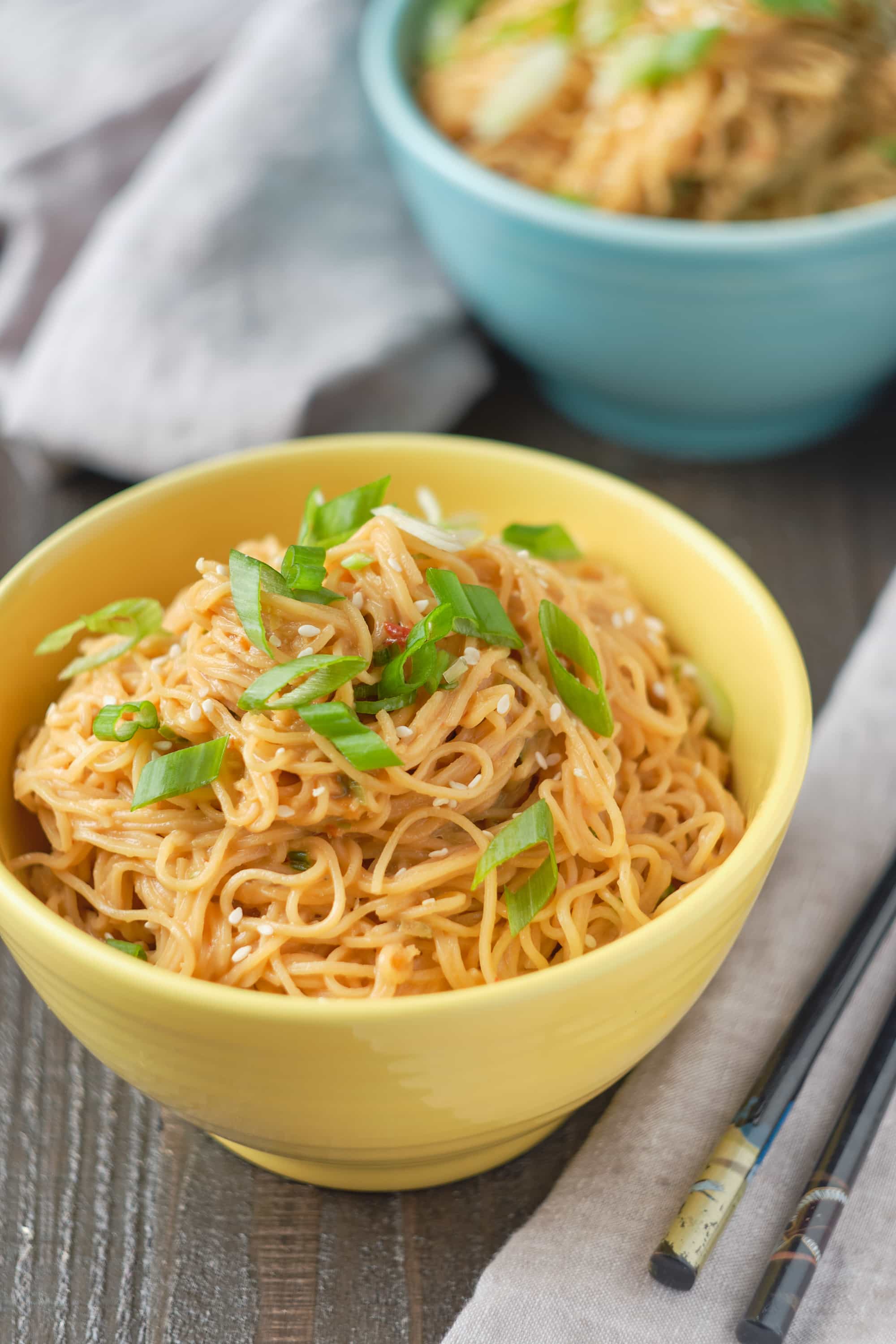 – Eat Up!