These Slow Roasted Garlic Wings with a Lemon, Honey, and Thyme Sauce might not be for everyone but I love them. Instead of game day fire mouth buffalo wings, these little guys are like mini bites of Whole Roasted Chicken.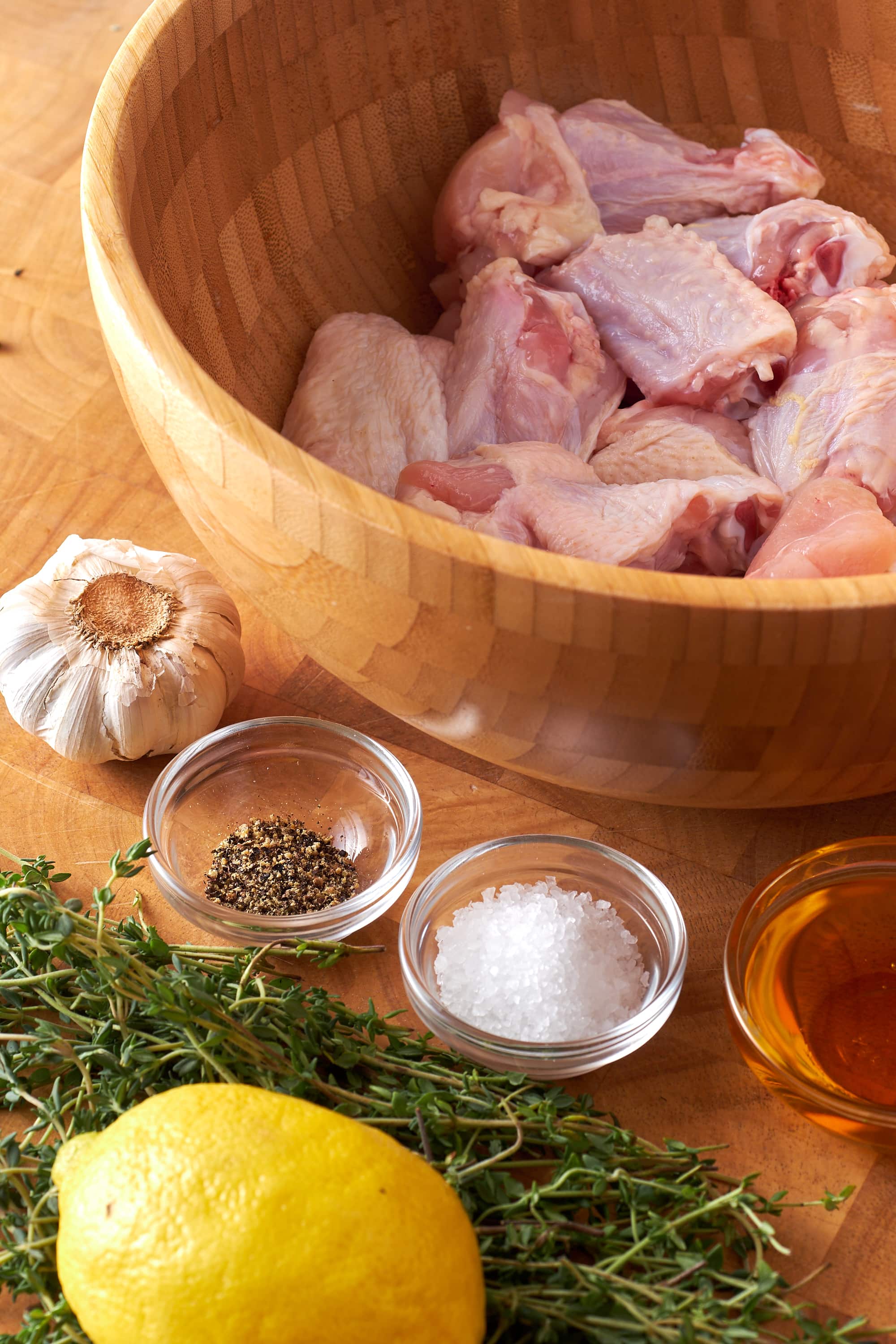 Fair warning right up front – this is a four hour slow roast. What I really like about these slow roast garlic wings is how different they are from traditional buffalo wings. They sort of prove a point that there's more to football snacks than fried fatty meat doused in butter and hot sauce. Not that there's anything wrong with that.
A four hour slow roast brings out a whole new profile to the chicken wing. Nearly all the fat renders away and the exterior becomes ultra crisp bordering on crunchy. You might not like any of the things but I'm pretty sure you'll enjoy the sauce that goes with this. Once the wings are taken from the oven they're drizzled with a sauce made of lemon zest, lemon juice, black pepper, honey, and fresh thyme. If nothing else, jot down this sauce for something else – like mixing with some dry gin. Could you glaze the wings with this sauce while they're roasting? Why yes, you most certainly can! You might even want to use this sauce for a whole chicken.
Before the wings set out on their four hour sauna they need to marinade for a couple hours. The marinade is made up of kosher salt, fresh thyme, vegetable oil, and lots of garlic – a whole head of garlic. You could practice your knife skills and chop, mince, then pure a whole head of garlic. Or you could just grab a micro plane and get it done in 60 seconds. Your choice. Mix the garlic, salt and about 6 sprigs of time leaves (1 tsp) in with the chicken and really work it in there. When I'm getting this personal with chicken I like to use a pair of these exam gloves.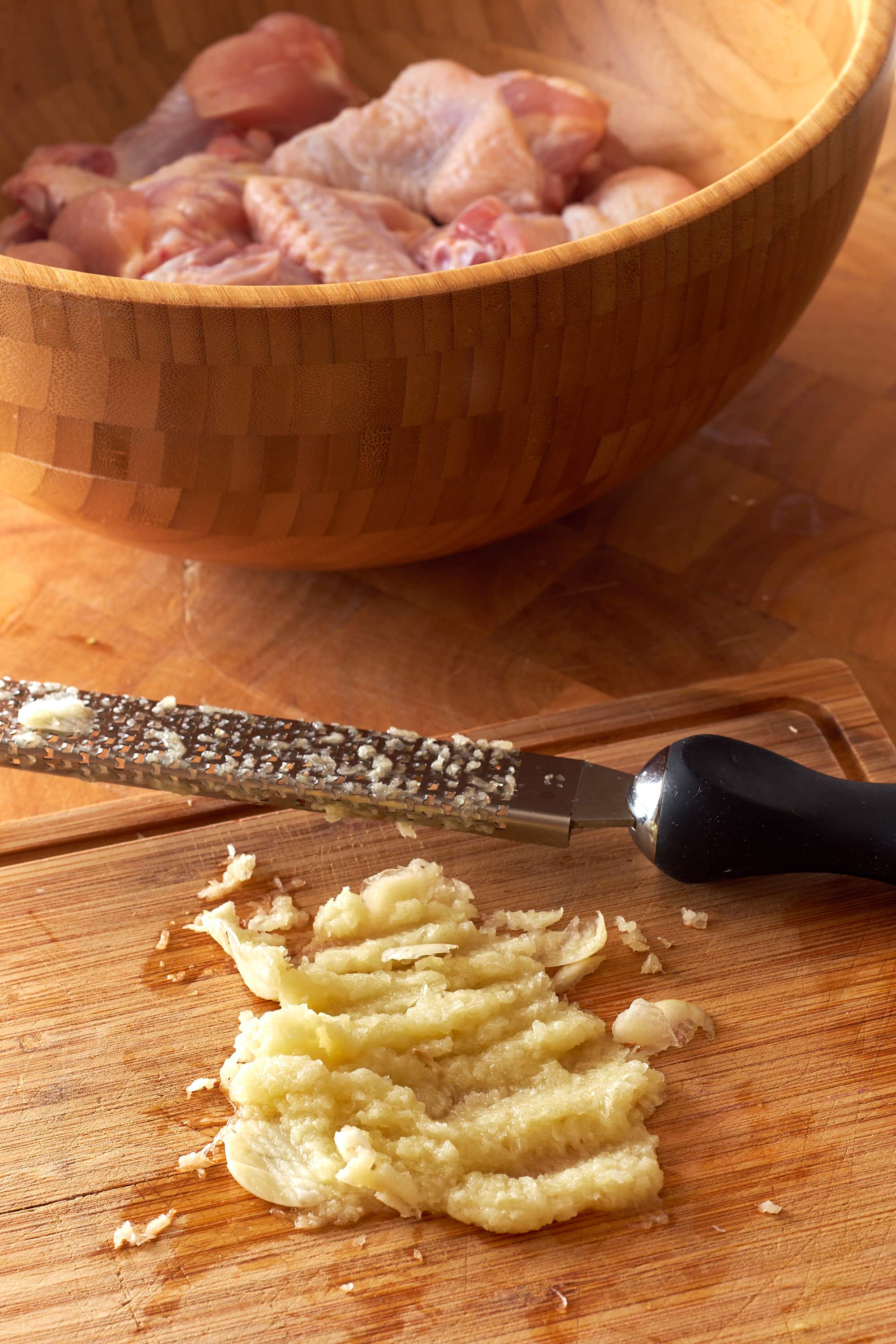 Two hours is a good time for the marinade but you could go as long as eight. Preheat your oven to 400°F and lightly spray a parchment lined baking sheet with oil. Distribute your wings and transfer to the oven. Check on them every once in a while to give them a turn so they brown on all sides. Your call on how long to cook them. I thought they were perfect right at 4 hours. Remove the wings from the oven and let them cool for a few minutes. When they're cool enough to touch you can drizzle the lemon honey sauce on them.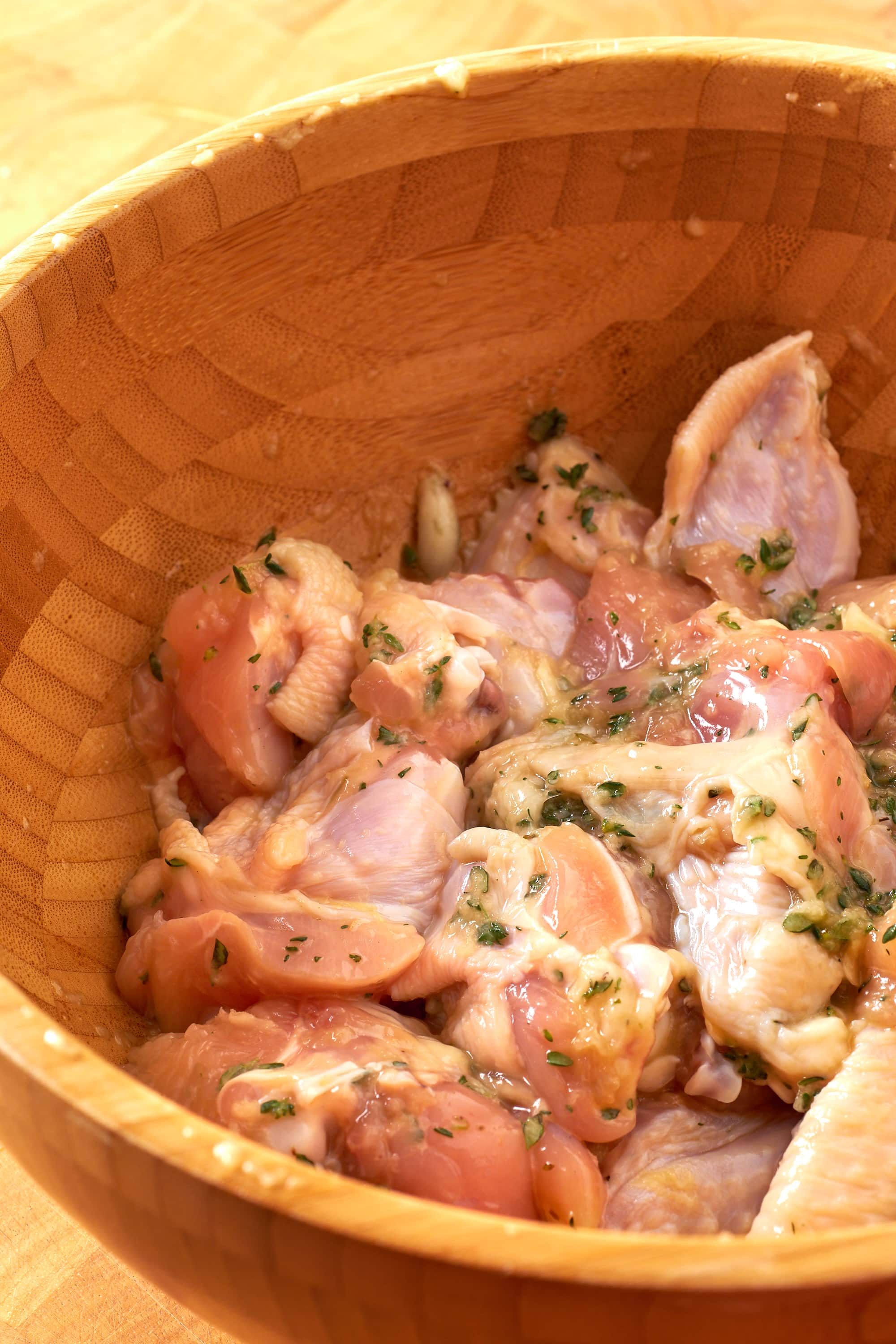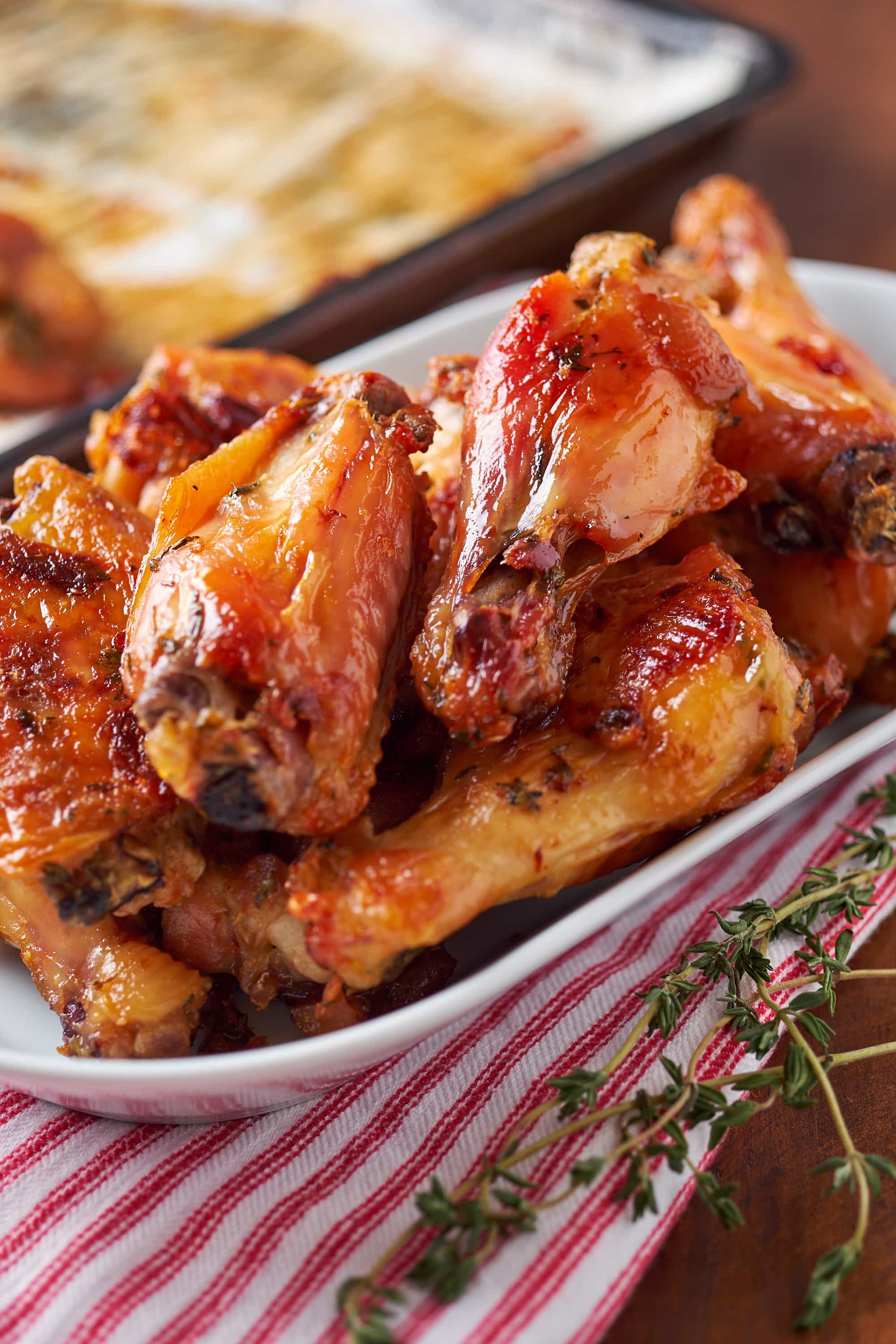 I hope you'll give these a try and let me know what you think. I've been making wings like this for years. Sometimes I don't even put anything on them other than salt and pepper! If these aren't for you you might want to check out my Ultimate Honey Sriracha Wings.