Hurry up and get the last of the summer heirloom tomatoes for a Tomato Burrata Salad! This is one of my favorite simple ways to enjoy in-season tomatoes. A little lettuce, basil, crumbled bacon, and hard boiled egg, topped with Burrata, olive oil, black pepper, and Maldon sea salt.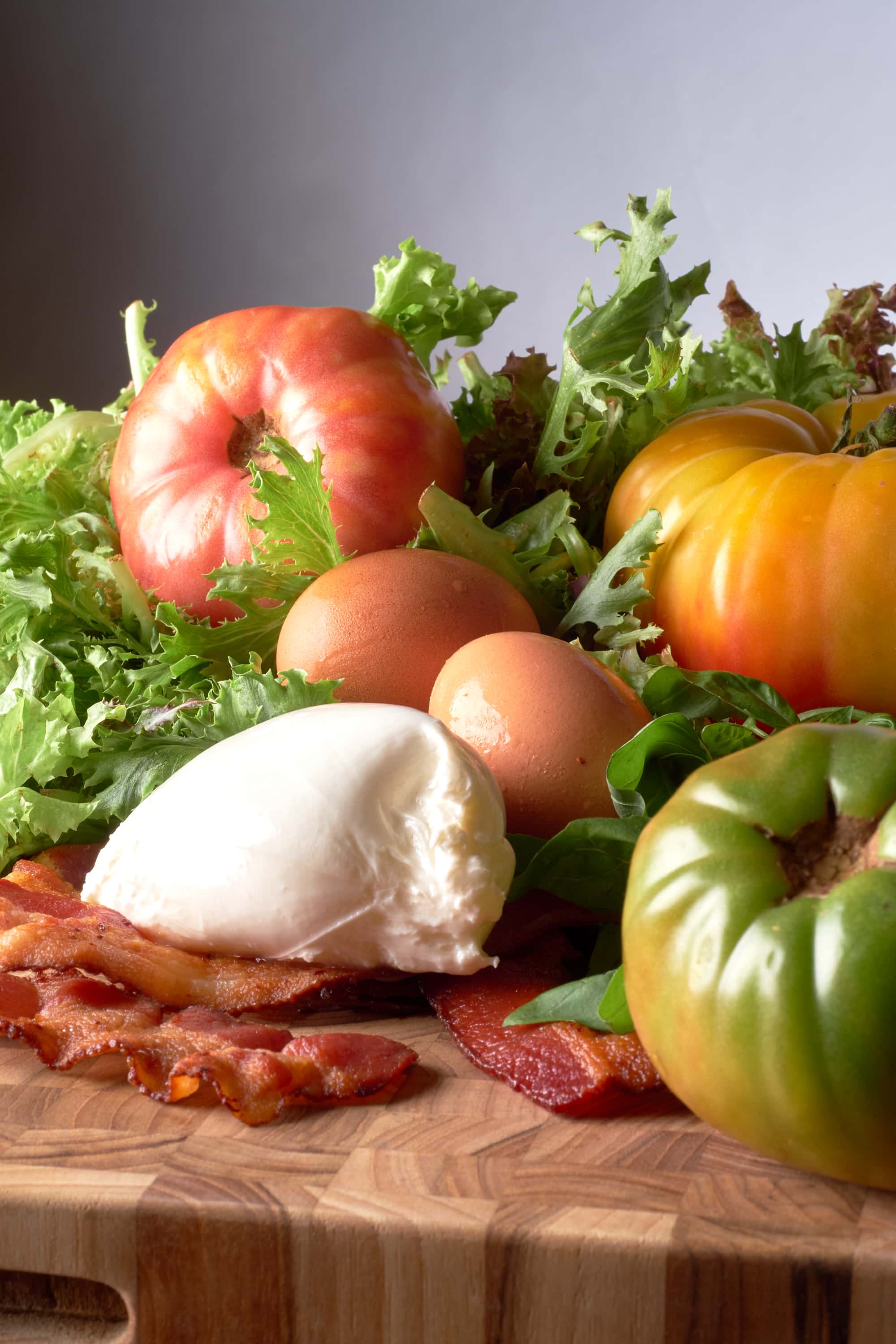 We're smack in the middle of August and that means one of a few dozen things – summer is nearly over. I'm super excited to take a few days off next week to focus on some recipes for Eat Up! Kitchen. I'm not quite as excited about the end of the summer harvest. Prime tomato season is basically over by the time you read this. So let's send Tomato out with one last hurrah before we're back to reliable canned San Marzano and Roma tomatoes. What better way to do that than with a salad?
The co-star of this tomato salad is Burrata. Burrata is a purse of mozzarella stuffed with mozzarella curds incorporated with heavy cream. You break the butter silky mozzarella skin to reveal the inner gooey sweet cheese inside. It's prefect for this heirloom tomato salad.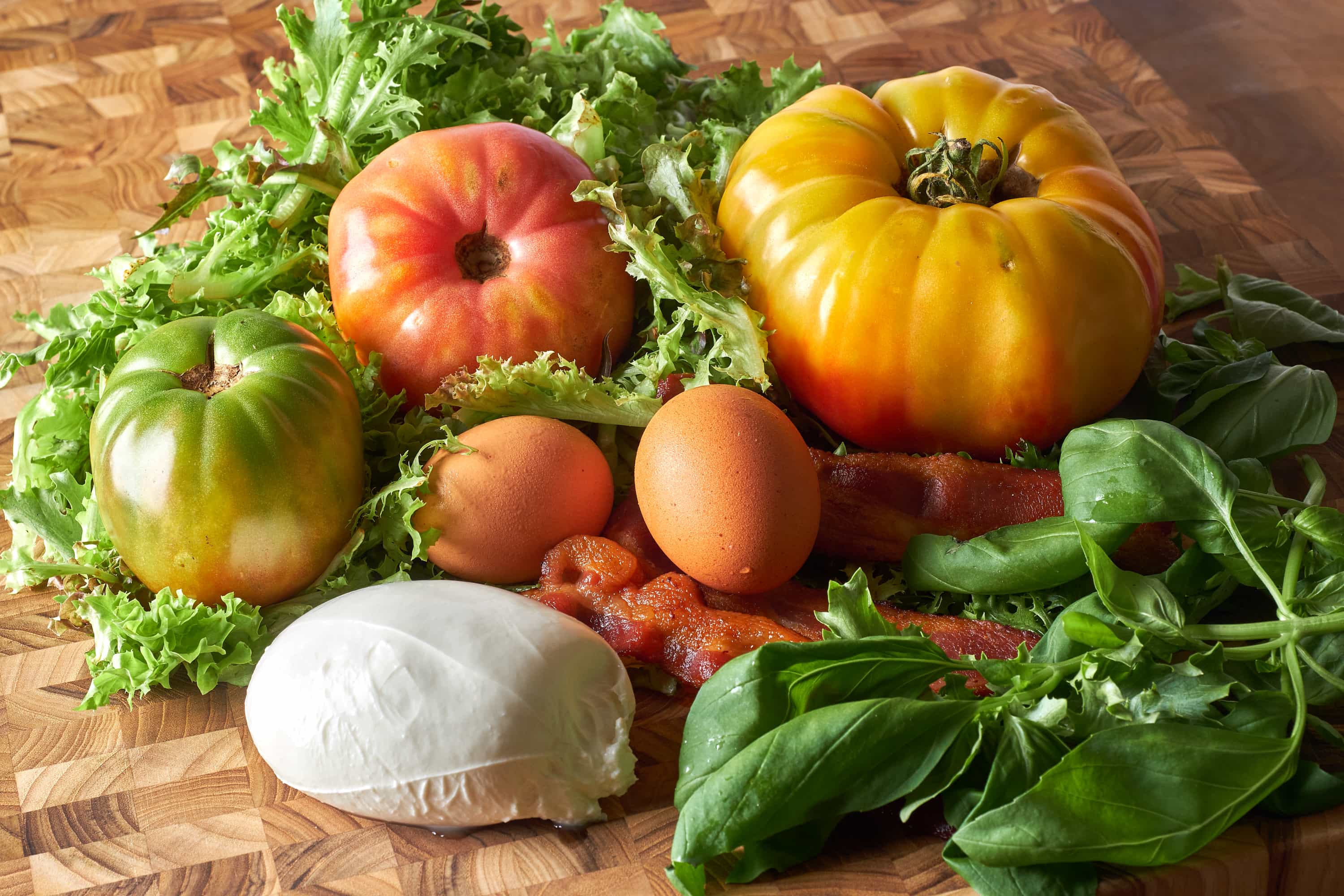 You might consider this salad the sexy European offspring of a BLT, a Bacon Egg and Cheese, and a Caprese salad. I don't know what that means but this salad has a lot of things in it including bacon, hard boiled eggs, and basil.
Hard boiled eggs are made by bringing a small pot of water to a boil, lowering the eggs in the boiling water with a slotted spoon, reducing the water to barely a simmer, and covering for 10-12 minutes. While that's cooking the bacon is placed in a 400°F oven on a baking sheet lined with aluminum foil and flipped a few times until it's nice and crispy. Transfer cooked eggs to an ice bath for 15 minutes. Drain bacon on paper towel. Wash your lettuce really well. Fold and put away your socks and underwear. You might want to get in the habit of cooking eggs and bacon this way once a week then storing them in the fridge. Your socks are always ready for you in the sock drawer, why shouldn't your bacon and eggs be ready?
Toss chopped egg, crumbled bacon, diced heirloom tomatoes, freshly torn basil with a mixed green salad. Add some quality olive oil, flaky sea salt and fresh black pepper. Optionally add a squeeze of lemon if you have it.