Admit it, Crudités is just a delivery method for Ranch Dressing. But that doesn't mean it has to suck!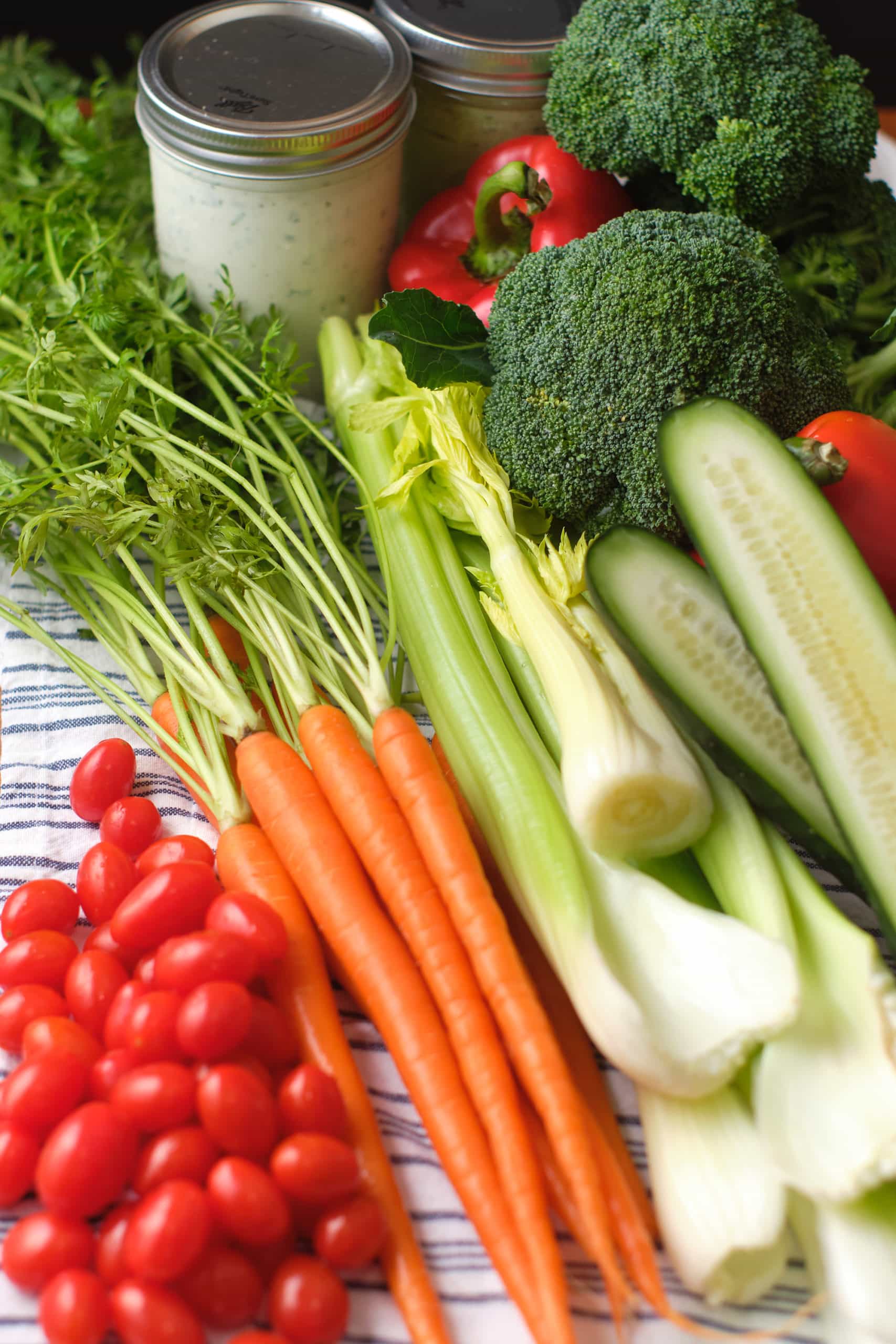 Check out my recipes for Ranch Dressing and Green Goddess Dip.
This post is less of a 'recipe' than it is a plea to buy real food. A handmade crudités platter would be a fantastic dish to bring to a house party. It's also just super great to have covered with plastic in the fridge for snacking during the week.
How many parties have you been to that had cardboard vegetables from a pre-made grocery store crudités platter? Vegetables happen to be my favorite party food so I get a little sad when presented with those poor little flavorless baby carrots.
Try this – buy real vegetables that taste like actual food and see if you can eat them without ranch dressing. I know that avoids the whole point but trust me, you might like them! Maybe alternate delicious little personally hand-scrubbed-and-cut carrots and celery with and without ranch dressing.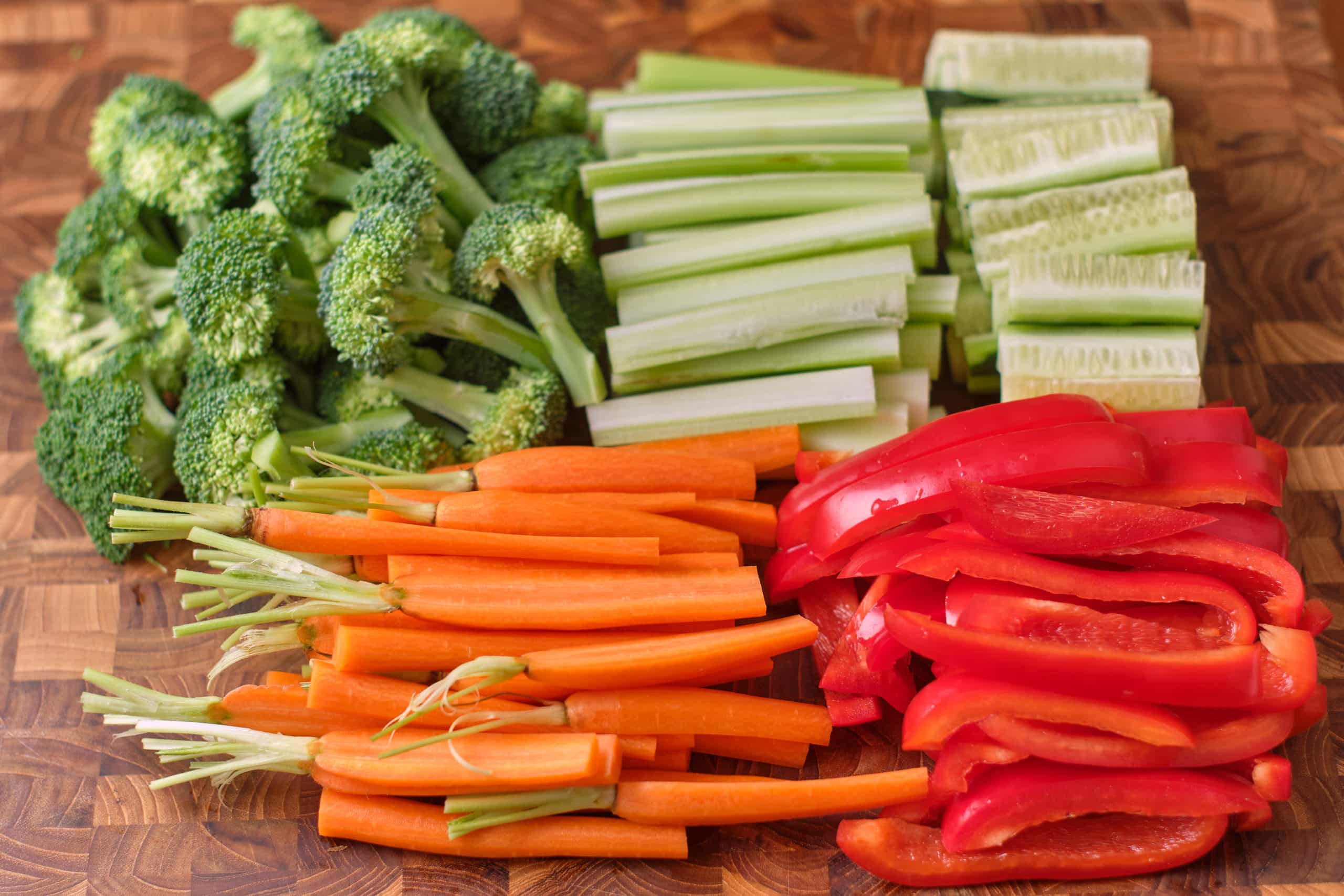 Cutting up a dozen or so veggies is a good way to practice your knife skills. It can also be a great way to experiment with different cuts. If you want, you can go all out and do some sort of decorative crudités platter with the vegetables fanning out in a pattern.
You'll find the most delicious vegetables at your local farmers market. During peak spring and summer harvest, you'll find some exciting specimens you wouldn't otherwise find at your grocery store. Ask the farmer to explain something you're not familiar with and get a sample! Be sure to ask them if it goes good with Ranch Dressing 😉