Homemade Vegetable Stock is insanely better than store bought and incredibly good for you. You could use scraps leftover from other recipes but I think it's best with fresh vegetables.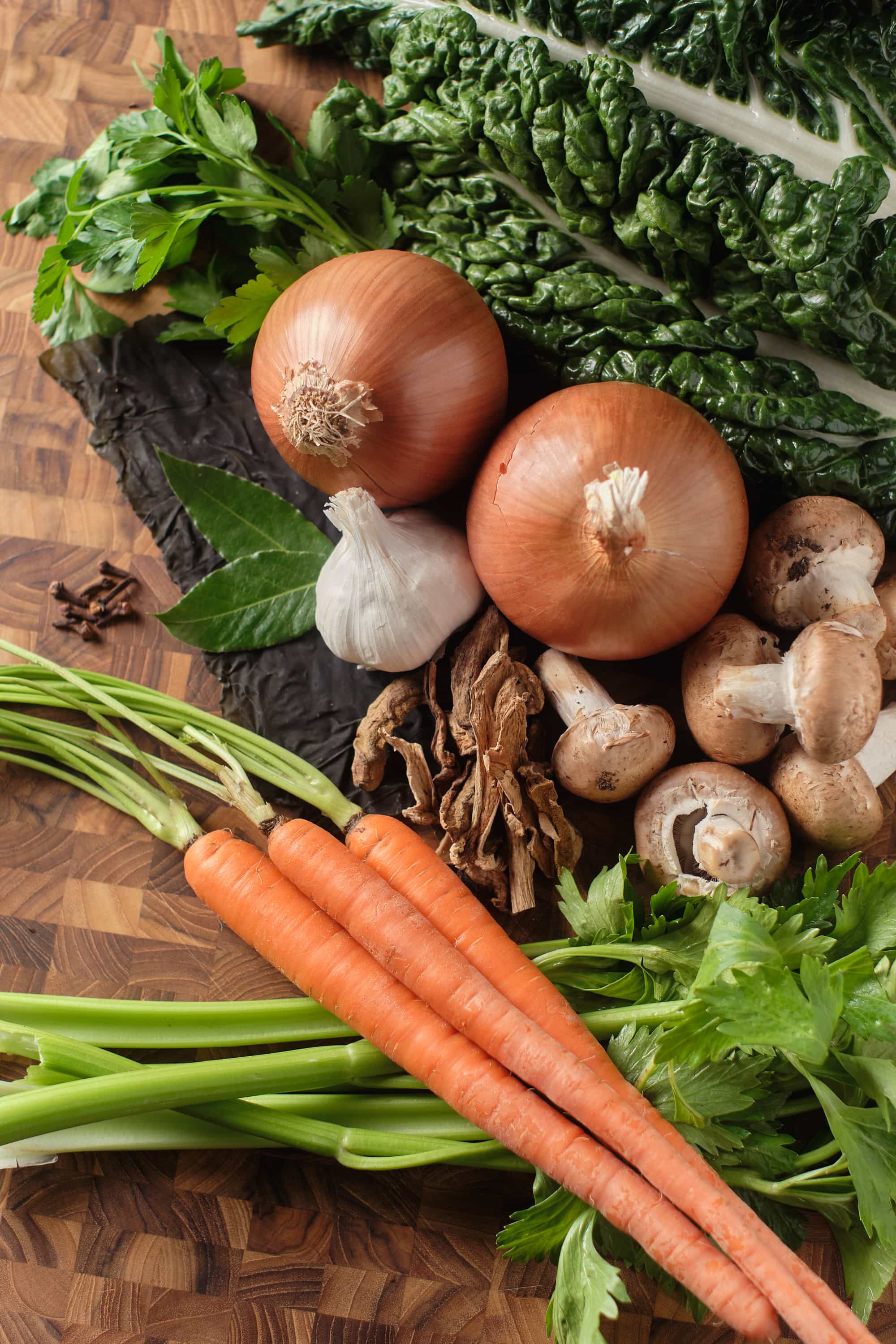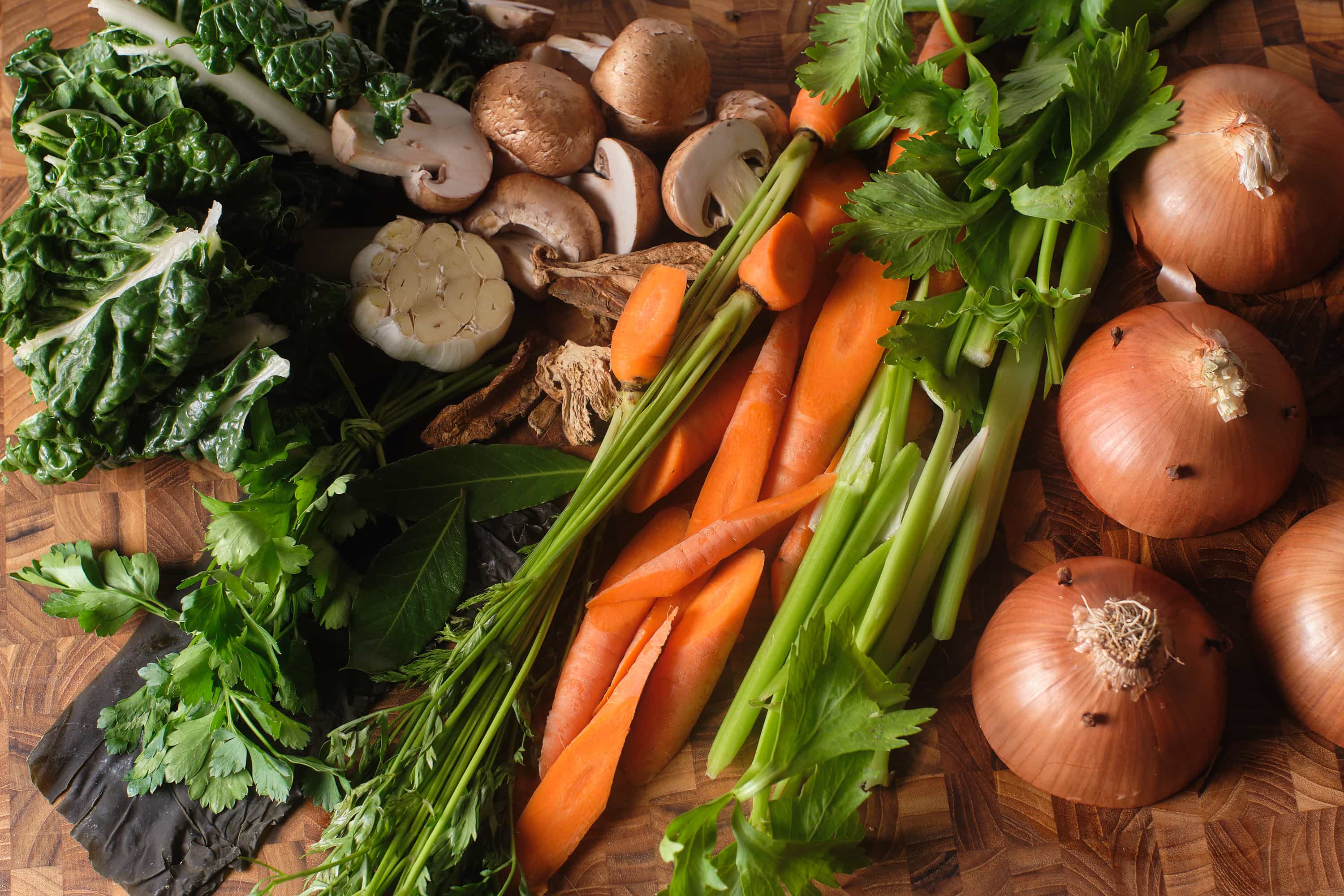 I have a nice vegetable winter soup recipe coming up that requires vegetable stock. I've tried so many different packaged options from the grocery store but they're all really gross. Making vegetable stock at home is super easy so there's really no reason not to make it from scratch.
A lot of people suggest saving your cooking scraps and storing them in the freezer to make stock. While this certainly isn't a bad idea, I have to say I've always had less than stellar results. You'll always get the best results from the freshest vegetables you can find. And you won't risk freezer burn.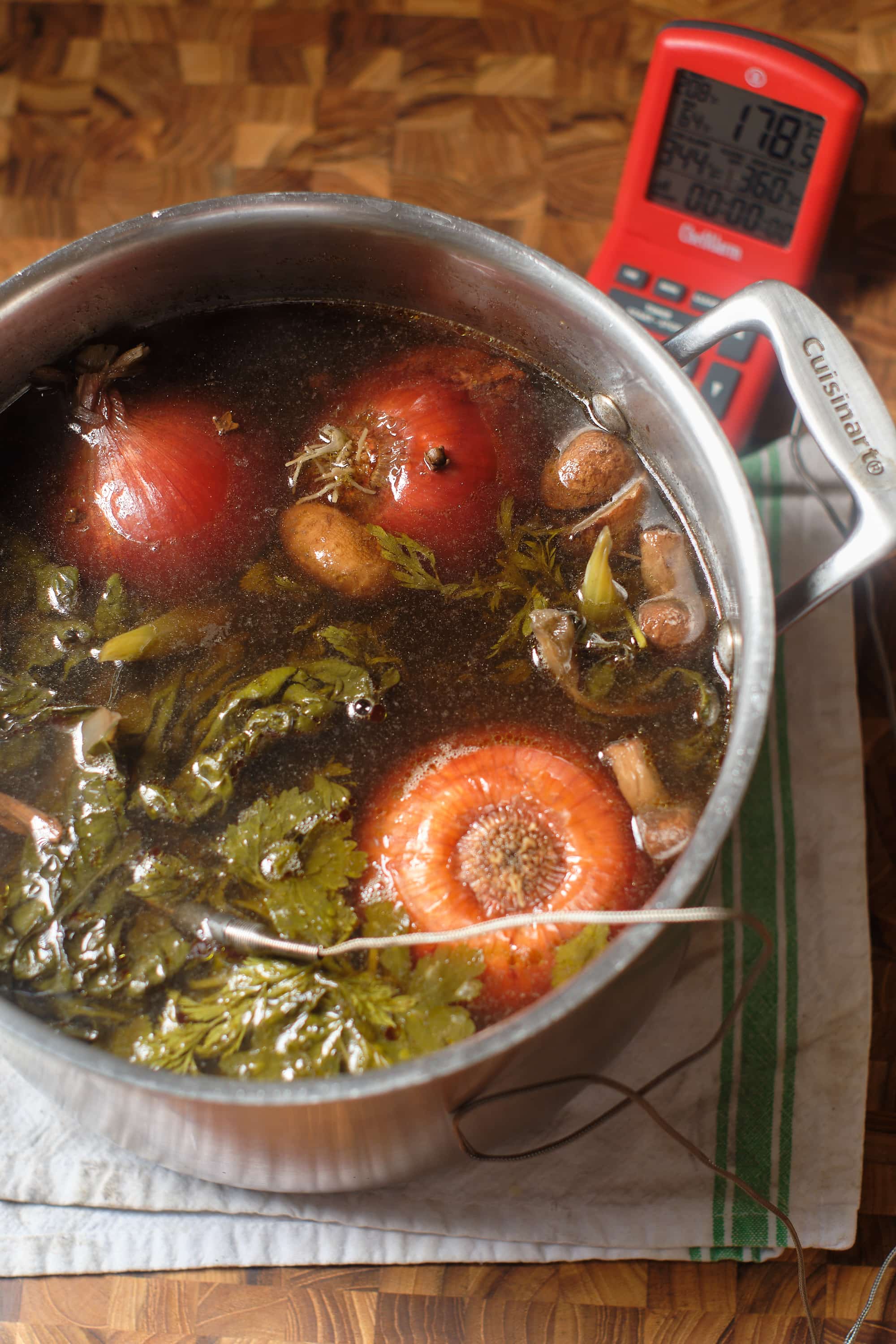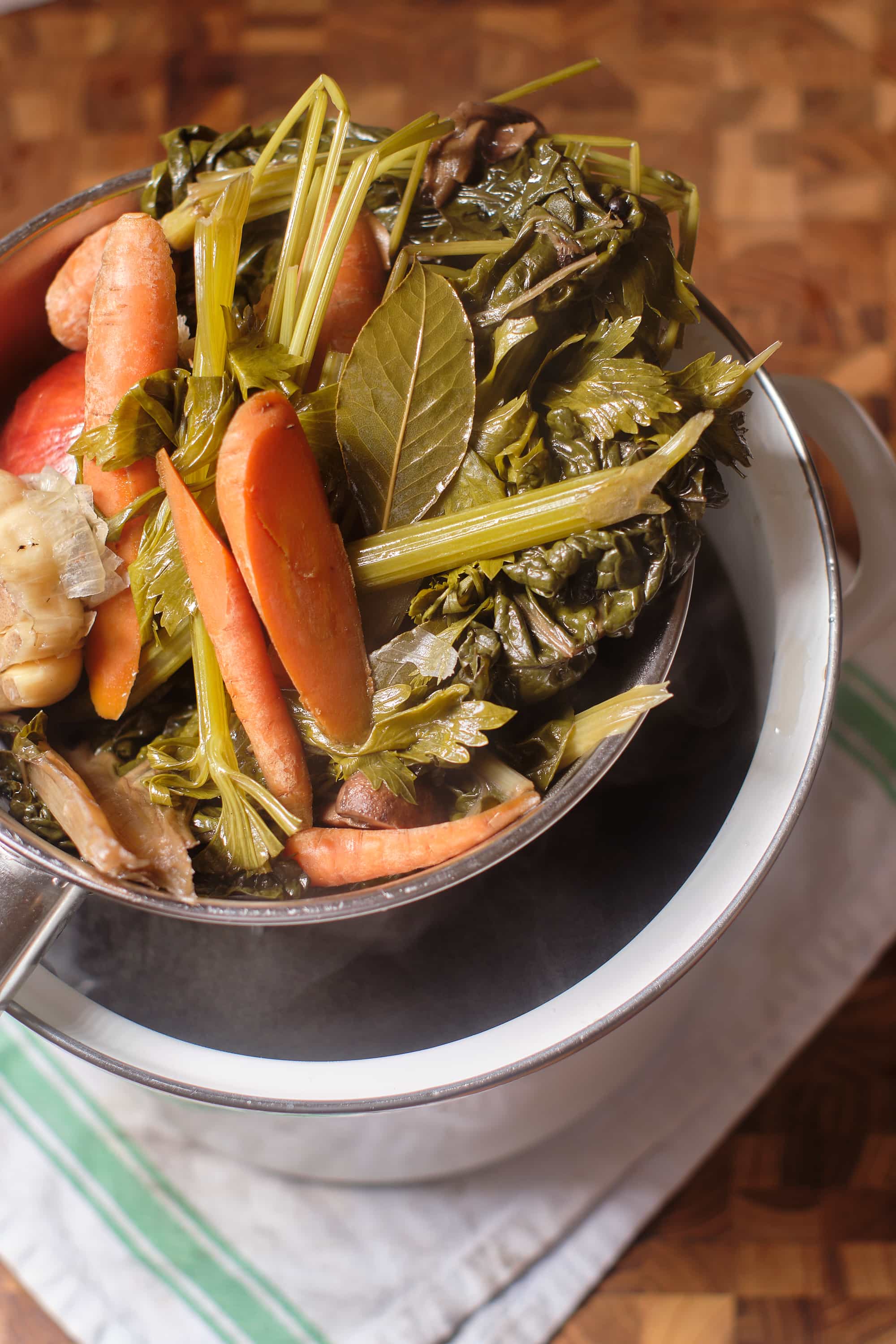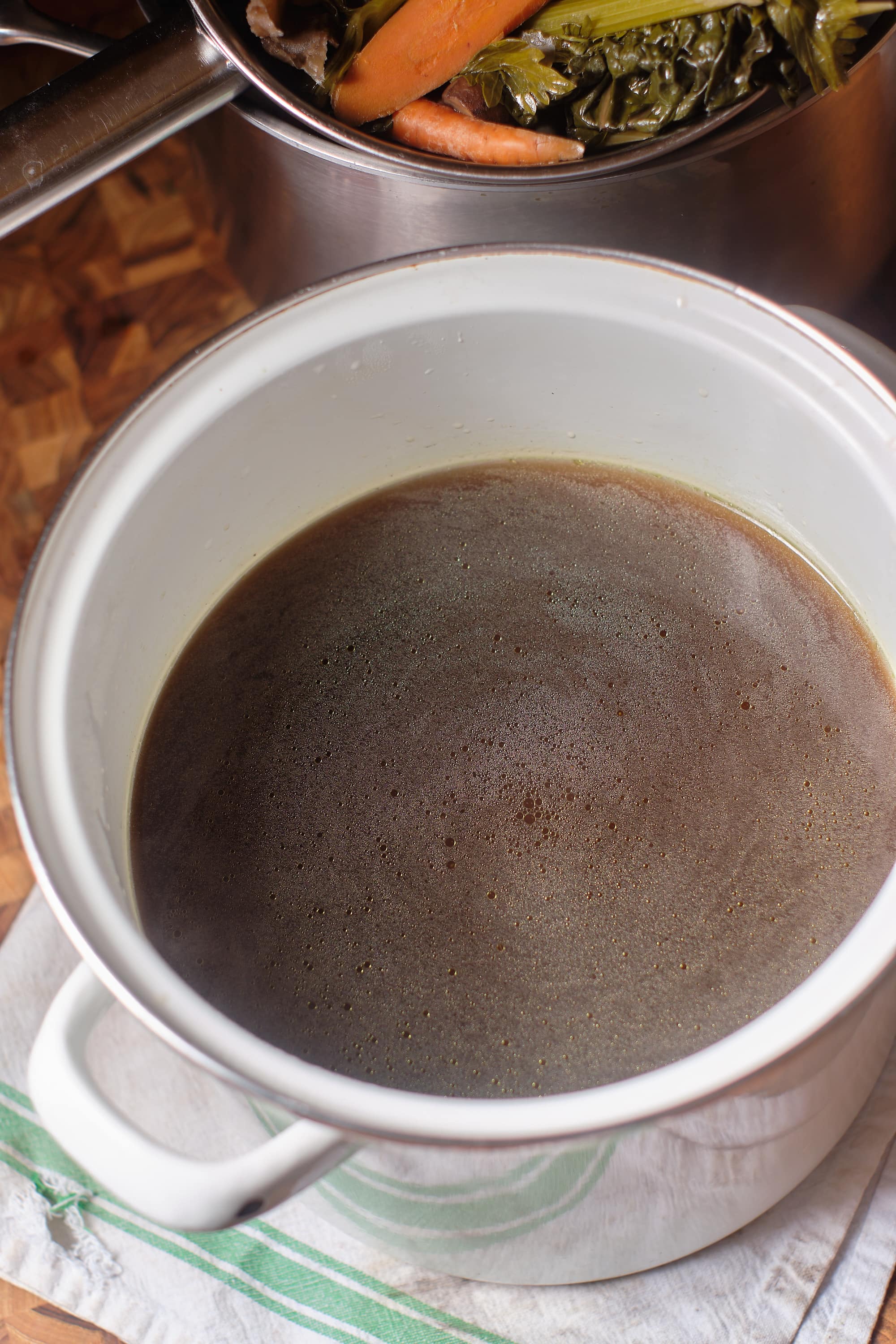 Not only does homemade vegetable stock taste better (like real food), it's super healthy for you. This particular recipe is loaded with carrots, onions, garlic, celery, chard, mushrooms, and kombu. It's rich with flavor and vitamins. So feel free to pour yourself a cup!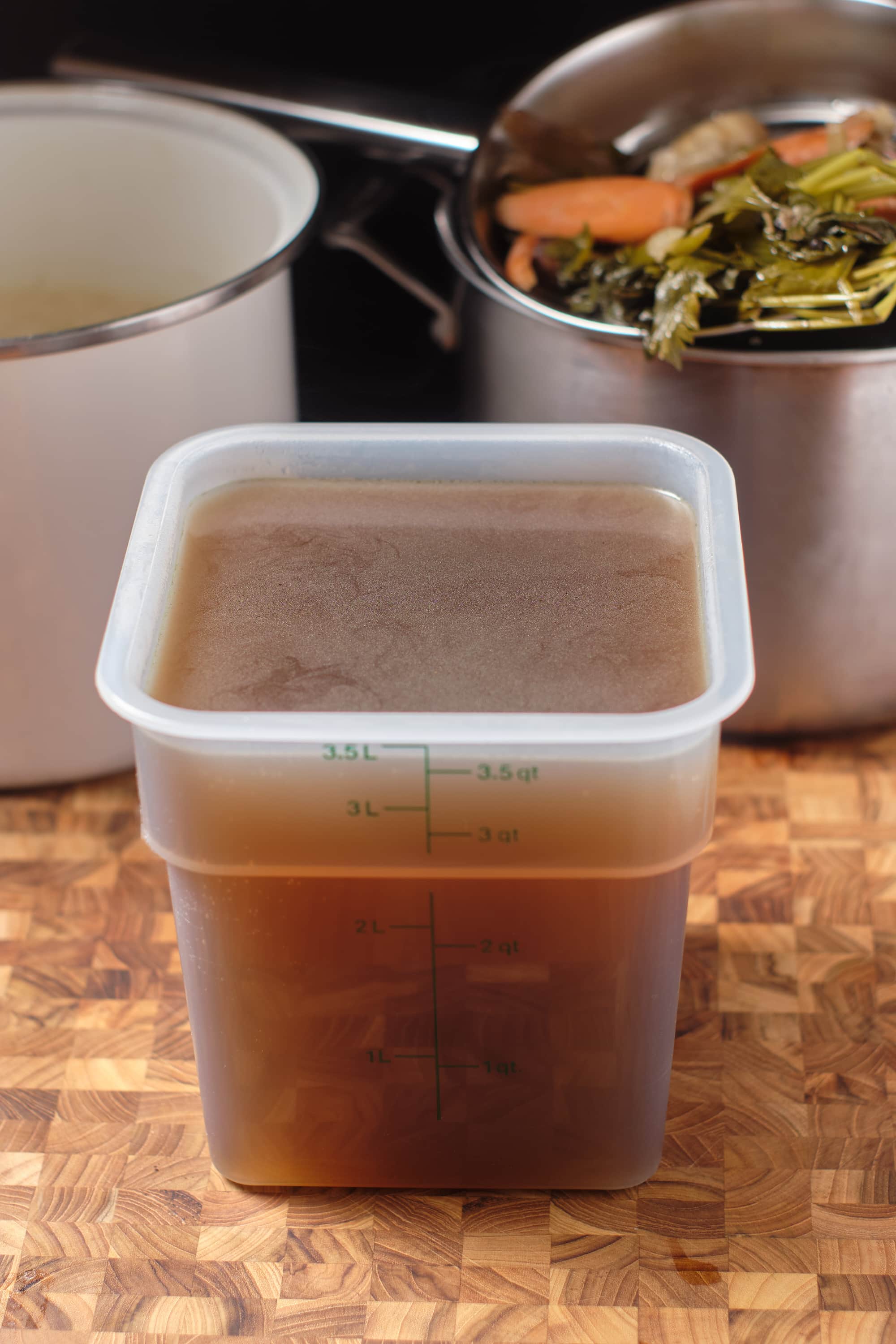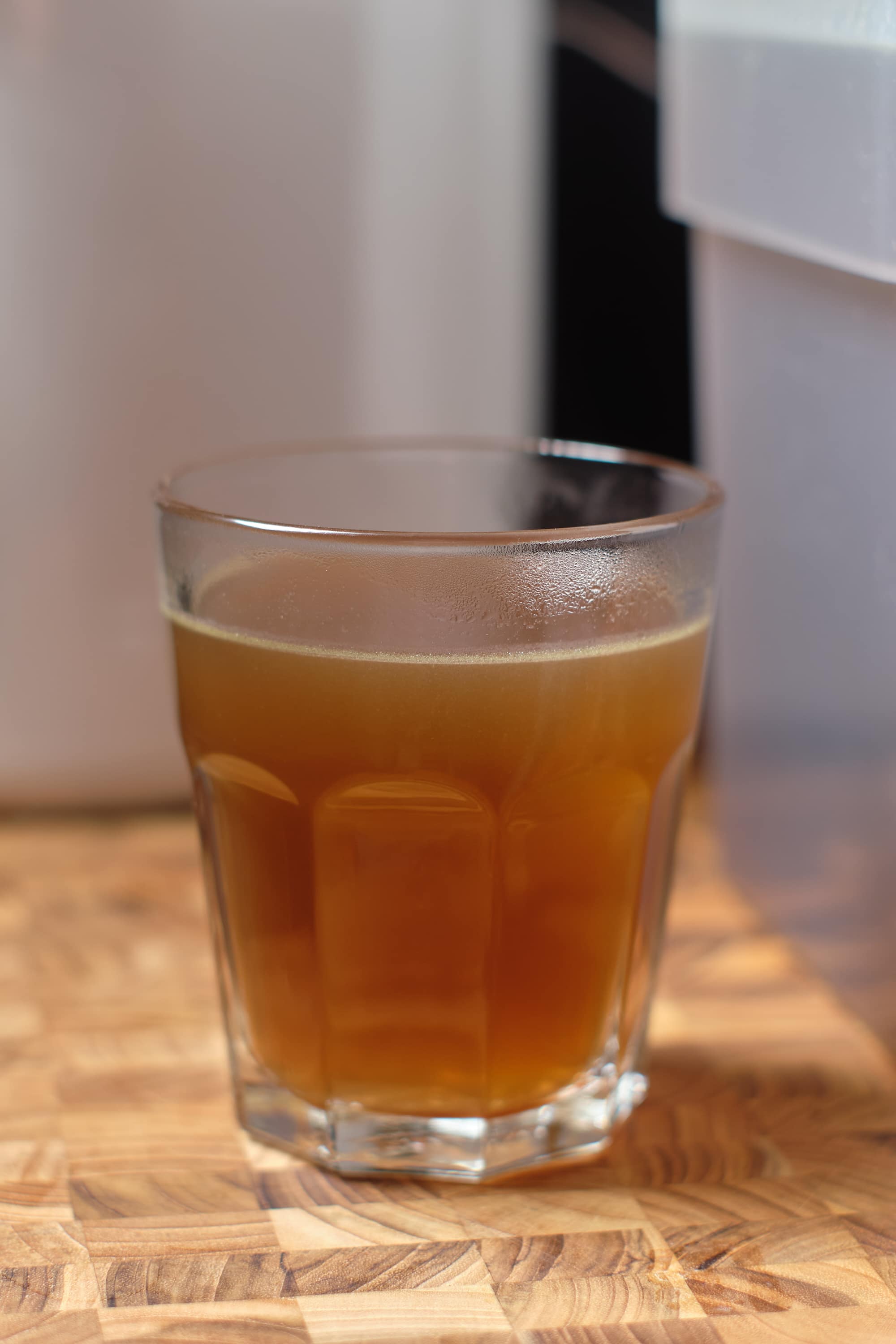 You can also find my Chick Stock recipe here.