This Gluten Free Vegan Cauliflower Chowder is so good you won't believe how healthy it is!
Last week I published a Seafood Chowder recipe which was loaded with scallops, cod, shrimp, a base of vegetables cooked in bacon fat, and used crackers and cream to thicken the soup. This recipe is the exact opposite.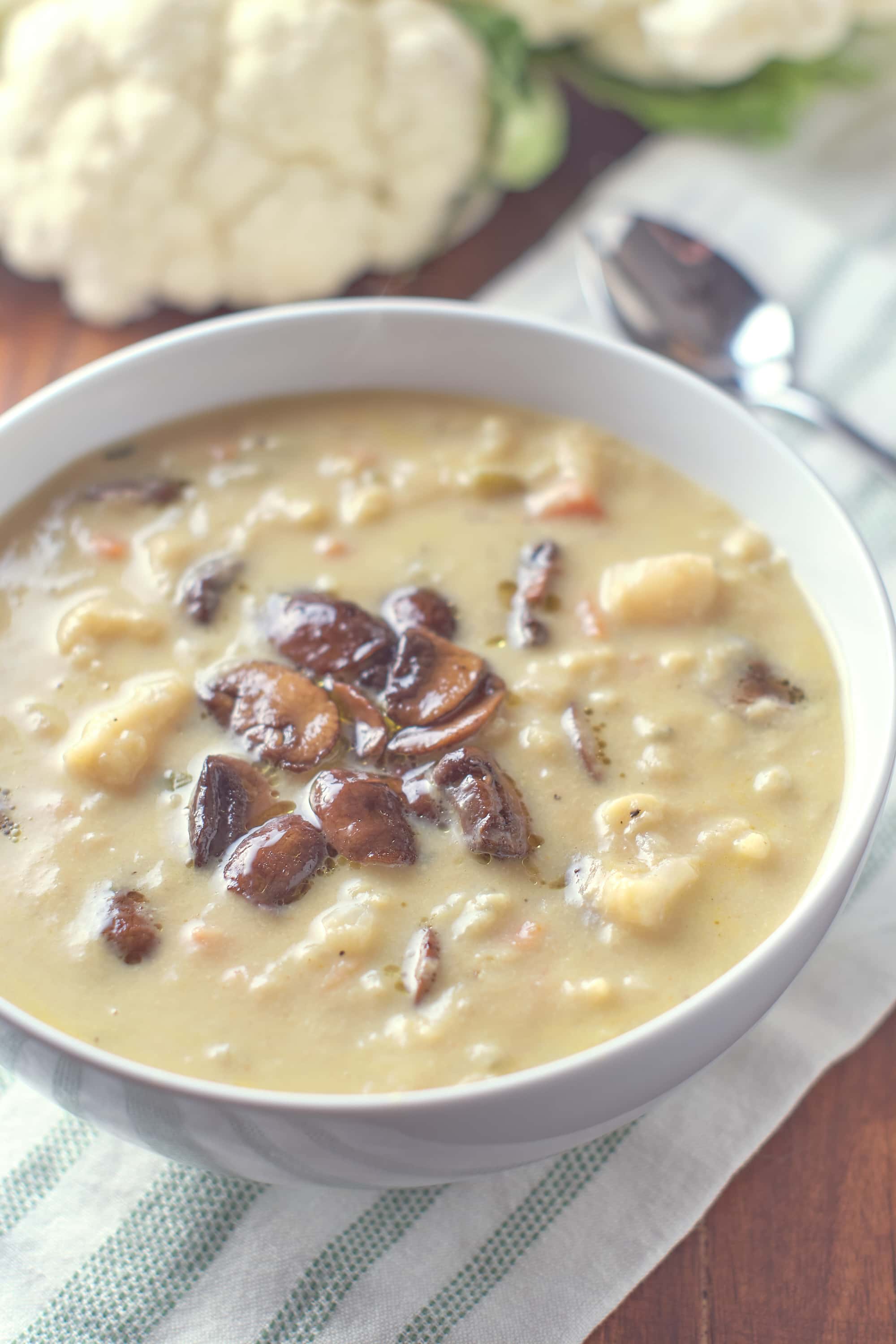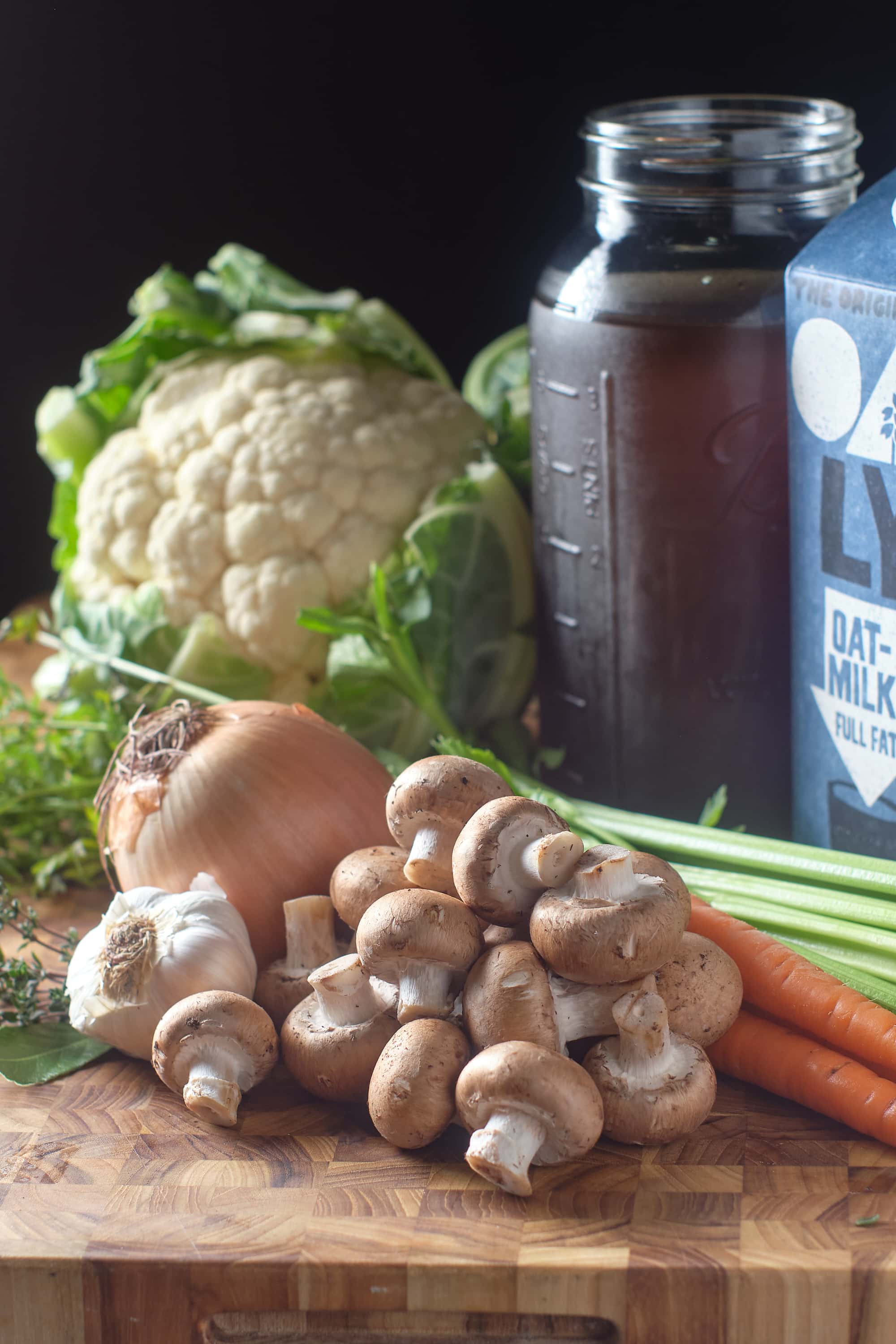 Two thousand twenty already seems to be the year people are giving this vegan thing a try. There's a lot of great reasons to eat vegan but a more obtainable goal for many people is to simply eat less animal products. One of my favorite quotes, "Eat food. Not too much. Mostly plants." is from food writer Michael Pollan. It speaks directly to how mindless we've become to all the crap that's marketed to us and how detached we've become from our food sources.
Take a moment to consider what a healthy diet should look like and how you could take one or two steps in that direction. Order a Caesar salad without chicken, a vegetarian pizza instead of meat lovers, or vegetable fried rice without the pork. These small steps may seem to be difficult choices at the time but I'm sure you'll be less disappointed than you feared. I know that cheesesteak has your name all over it but you might be surprised how satisfying a good salad can be. New year – new choices – new you.
A hearty vegetable soup is a perfect gateway to a vegetarian or vegan meal. This Vegan Cauliflower Chowder even has sliced mushrooms simmered in veg stock and salt to mimic pieces of clam in Clam Chowder. It's SOUP-er satisfying!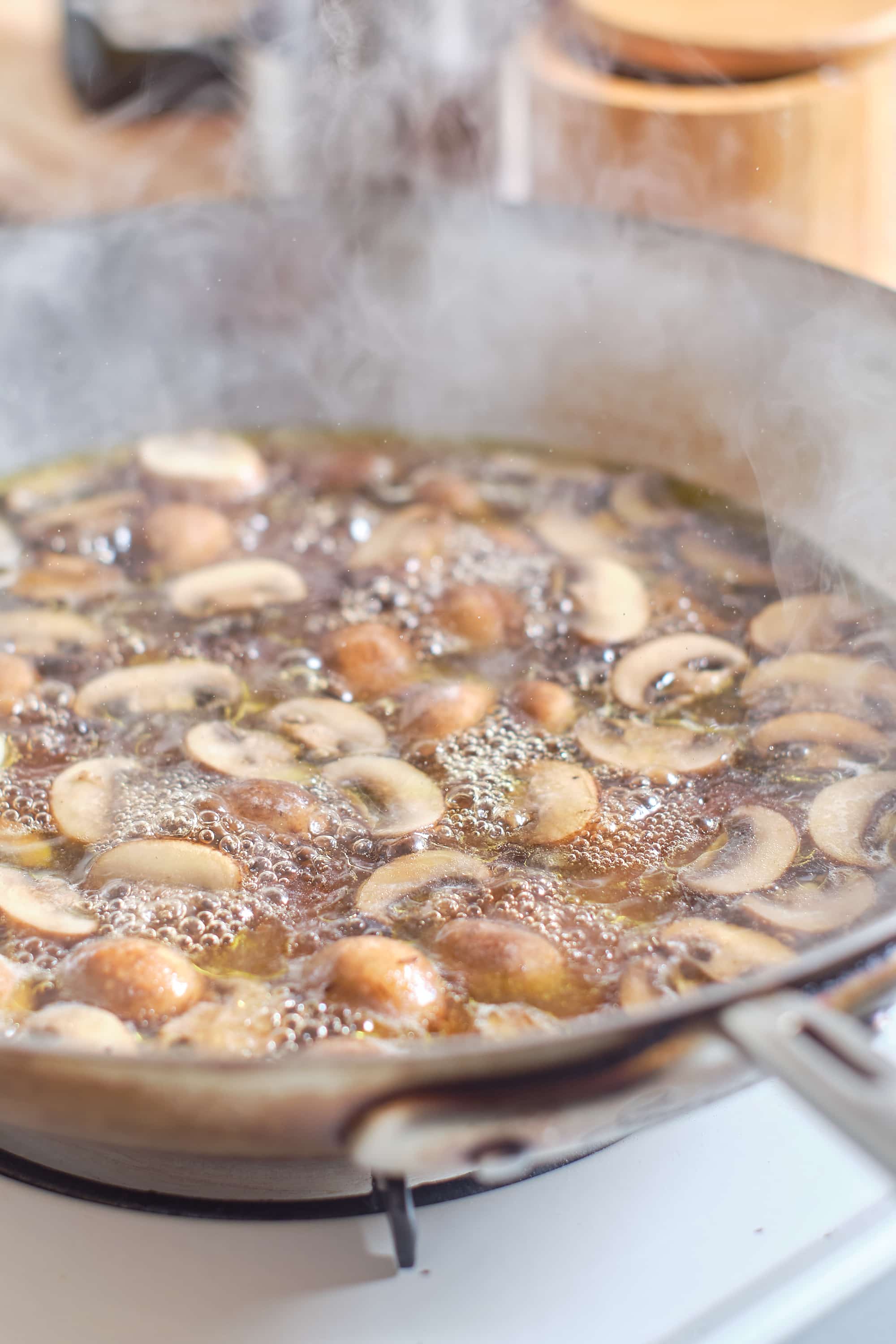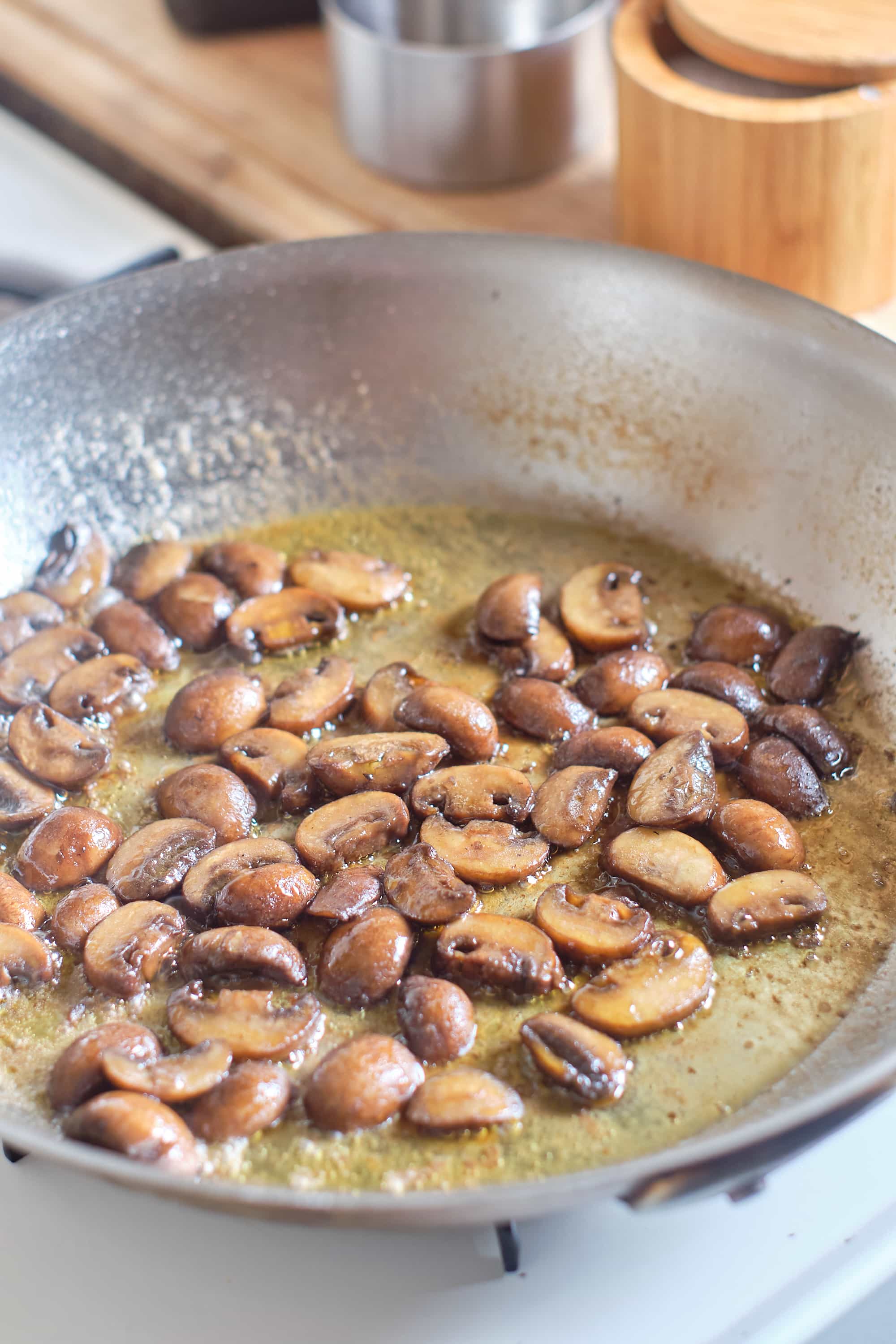 I made vegetable stock the other week specifically to prep for this recipe. You can buy the stuff in the box (or even use chicken stock) but I really think homemade vegetable stock is one of my new favorite recipes. Made from fresh, organic vegetables, this stock is more flavorful than any chicken stock and even a lot of beef stocks I've had.
This soup starts with a mirepoix (onions, carrots, celery) slowly cooked in some avocado oil until super tender and sweet. Then I add a cup of stock to break them down even further. These low and slow steps develop the most flavor you can get from just a few basic ingredients. Add more stock and simmer with the cauliflower until fork tender. To make a rich and thick chowder, blend half the soup in a blender. Transfer it back to the soup and add a cup of full fat oat milk.
Full fat oat milk is the secret ingredient to this recipe. I've been a fan of this stuff since I tried it out this past summer. It's basically like half and half – but way better. I don't want to come off as promoting a particular product so I'll just leave a link to an article about oat milk here.
Whether you're trying to reduce meat from your diet, incorporate more vegetables, or just want to make a darn good soup; give this Cauliflower Chowder a try!