Here's a quick and easy guide for butchering a whole chicken in about 5 steps.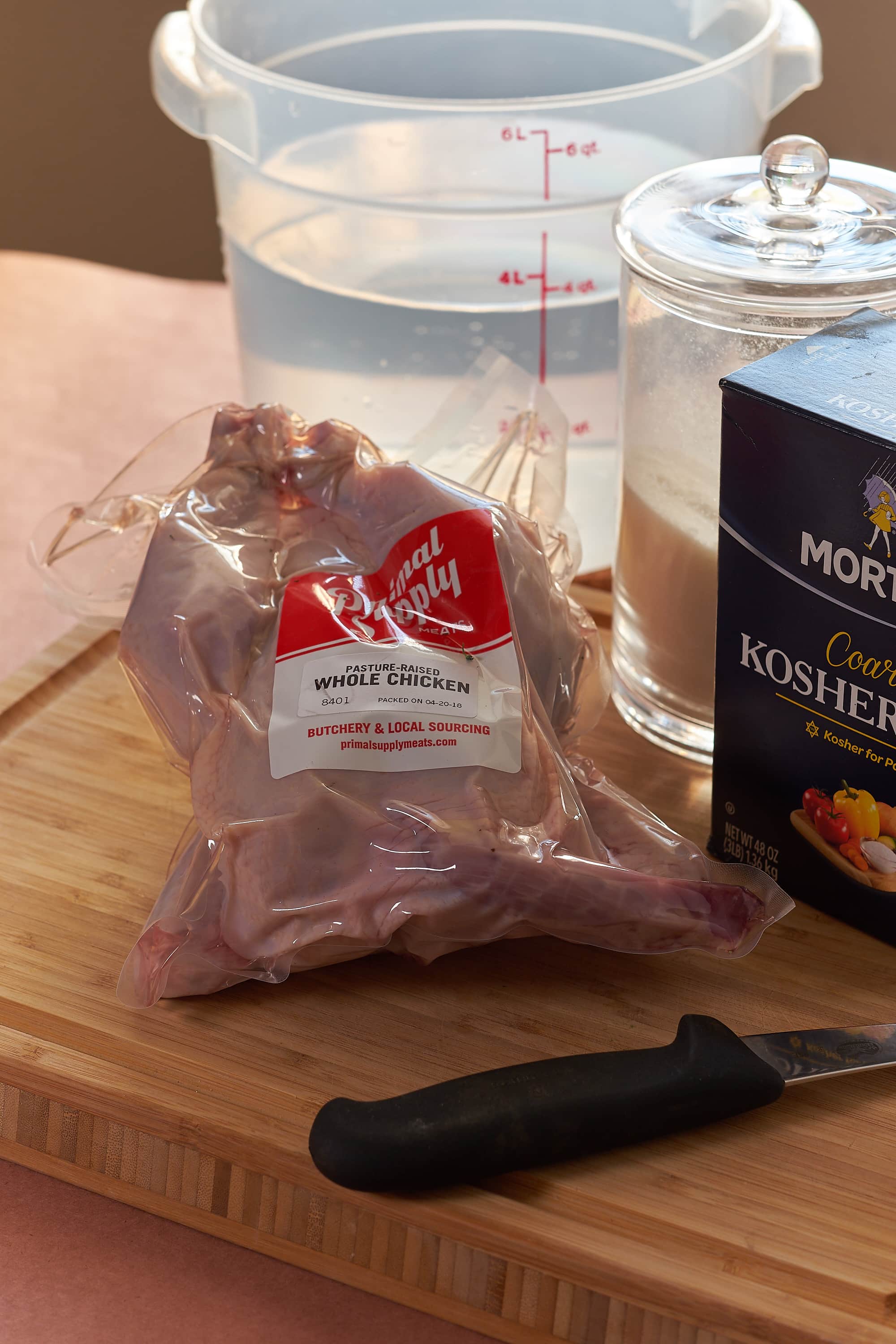 After an amazing Amish chicken dinner at Talula's Daily in Washington Sq. Philadelphia, I was inspired to brine and perfectly bake my own chicken. Long story short, I have a little work to do on that recipe. Not that it wasn't delicious but the skin wasn't as photogenic as I'd like. At least I took some photos of the butchering!
I bought my Primal Supply pasture raised chicken at my favorite produce market in Fishtown – Riverwards Produce. They recently had their one year anniversary and I hadn't been by for a few months. I spent about fifty bucks on a whole pasture raised chicken, a ton of fresh spring vegetables, and hands down the best tortillas ever.  Note to self: what's up with Gold Rings Tortillas and why am I just finding out about them now?!
Here's a photo of Riverwards when I was there for their Kickstarter Party last March.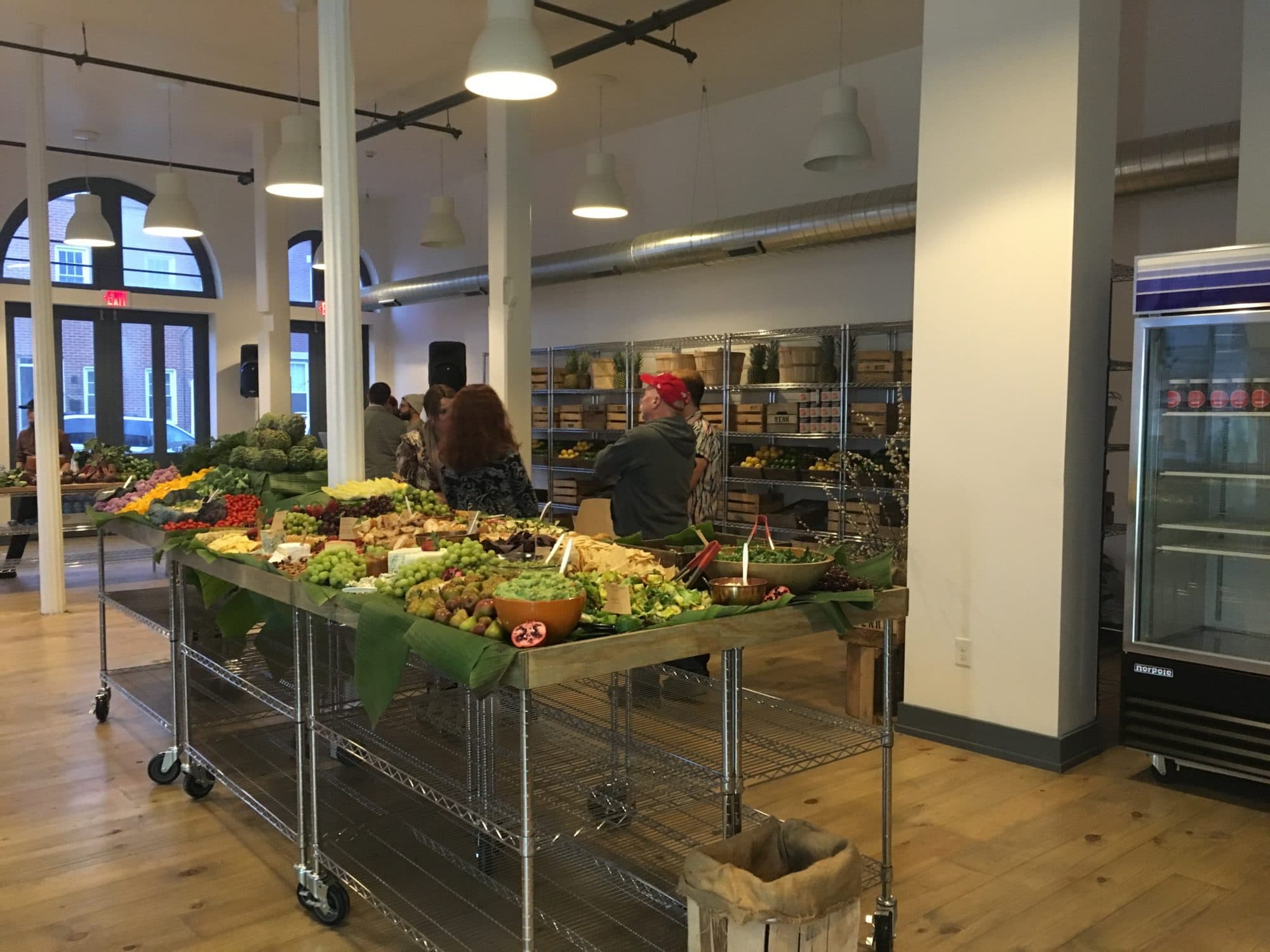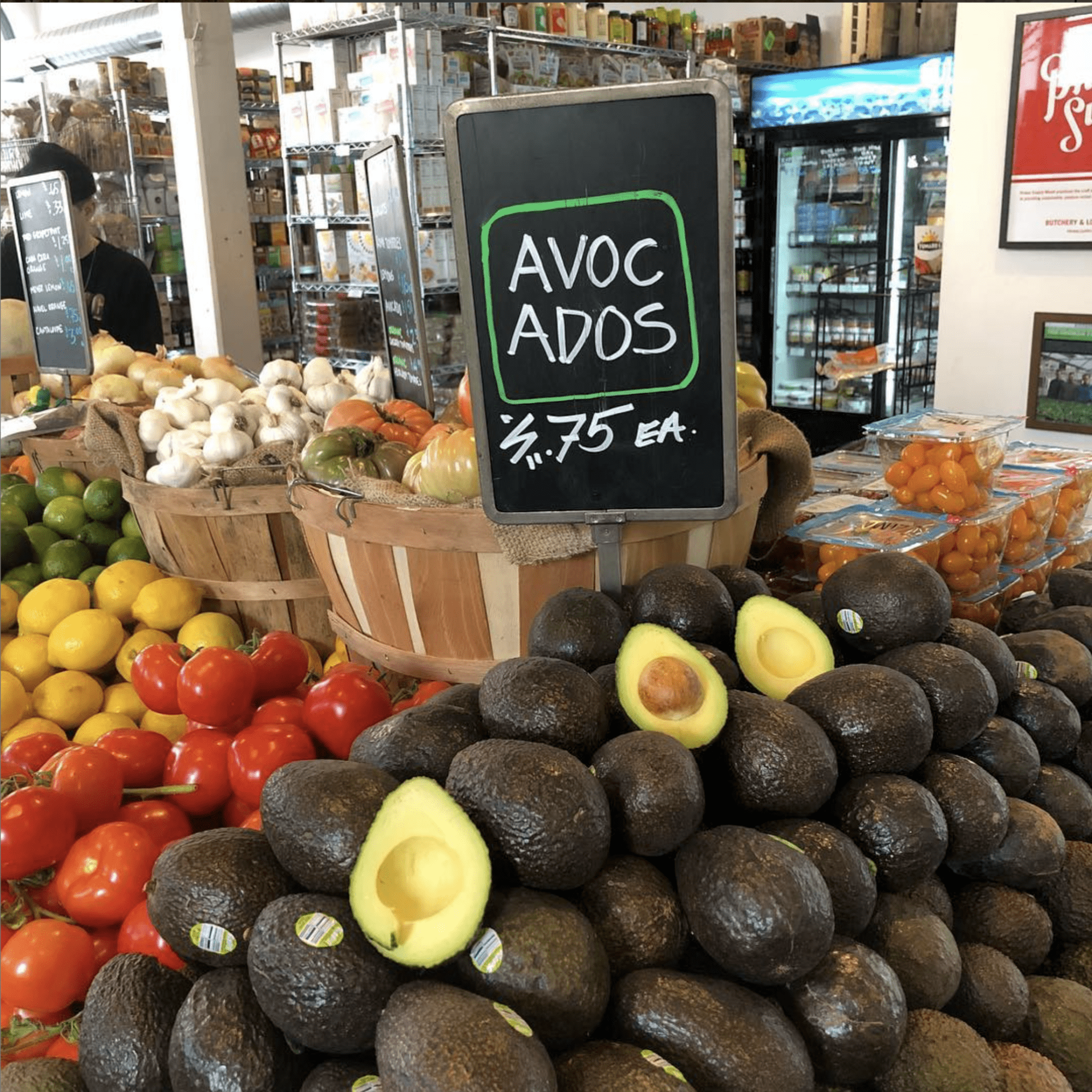 A year later, it looks like that Guacamole turned back in to Avocados.
Speaking of Kickstarter (and that chicken we're about to butcher), Primal Supply just opened their first brick and mortar shop this weekend! They're located in South Philly on E Passyunk and Tasker. They started a Kickstarter a couple months ago to help procure some refrigeration equipment. I'm proud to say, like with Riverwards, I was able to contribute something to get their shop up and running. Hit me up if you're also going to the Butchery Class! Because, although I might make this little chicken carving look easy, I know enough to know I don't know very much at all.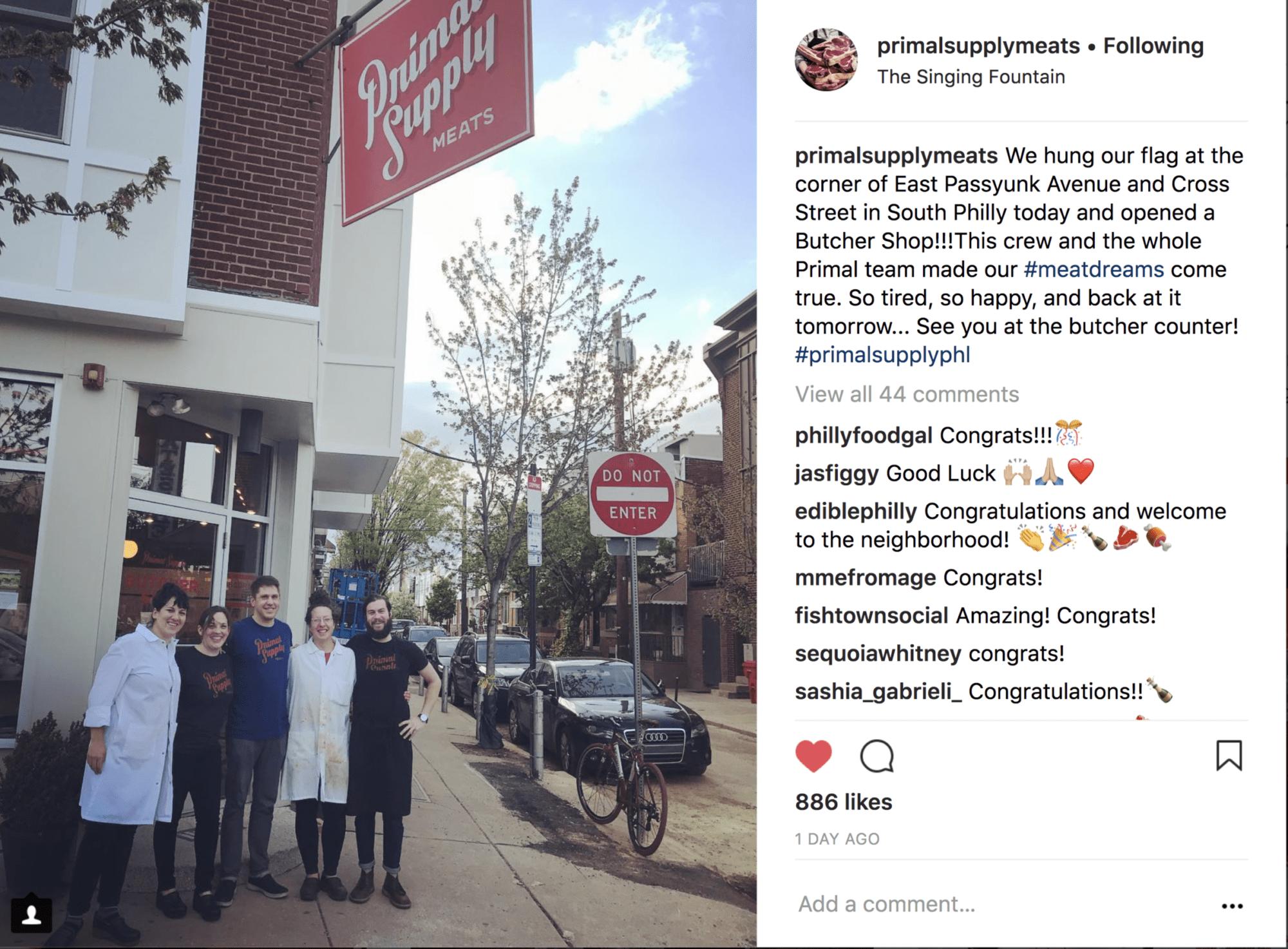 How to Butcher a Whole Chicken in about 5 Steps.
Three tips before we begin. 
1. Use the right tool. Use kitchen shears to remove the backbone, a large chef's knife to cut through the breast plate, and a boning knife for slicing through joints and skin. Side tip – a dull knife is a dangerous knife.
2. Keep Clean and Dry. Prep your area and tools before you start touching your chicken. I like to work with a fresh roll of paper towels to keep everything clean and dry. I also like to keep a trash bag near by to discard towels and chicken parts as I cut. Keep your work area free of obstructions. Lay out any pans or plates you'll want to transfer the chicken to prior to unwrapping it. Between a sharp knife and dry unobstructed area, you'll reduce any chance of slippage or distractions.
3. Know thy bird. The more you practice butchering the better you will get. This starts with taking your time and feeling around. Simply put, butchering is the separation of muscle, skin, and joints. Use your finger tips to feel for joints. Flex and maneuver the bones to envision how they're connected. When you think you know where one bone connects to the other, use the tip of your knife to press in to the joint. It should be fairly easy to make the cut.