When regular Mac just won't cut it – toss in some chilis! It's time to spice up your Mac & Cheese with Jalapeños, Serranos, Fresnos, and Habaneros.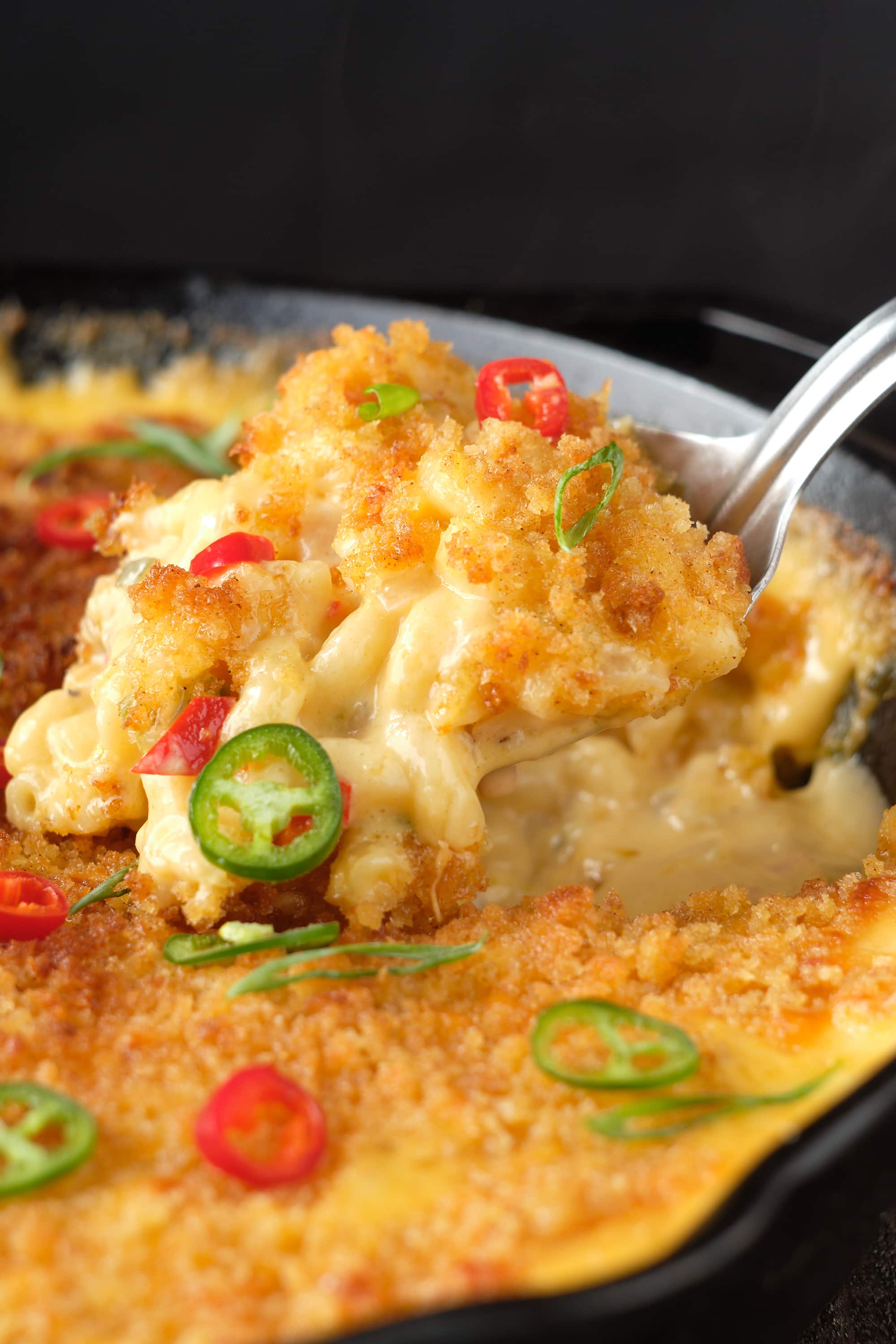 I'm calling this Jalapeño Mac & Cheese because Spicy Chili Mac & Cheese might be confused for something else. If all you have are Jalapeños, use them. If you can get something spicier, go for it! Oooor – maybe don't use any chilis. This is a great recipe with or without them. But if you don't put in at least a tablespoon of cayenne I might judge you.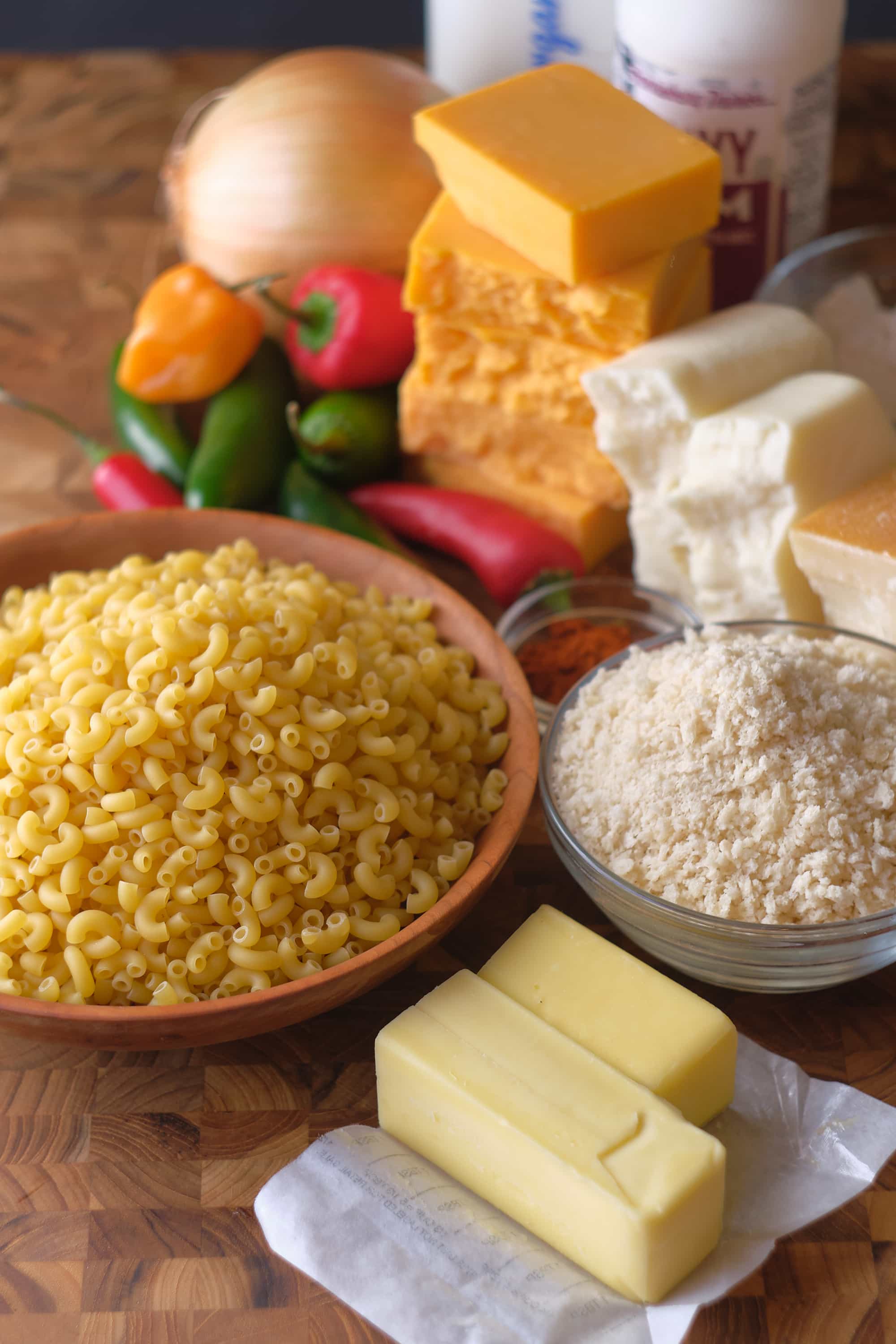 An important step to this recipe is adjusting it to suit your spice level. Surprisingly, nearly a half pound of chilis really wasn't all that spicy. My guess is somehow all the dairy and fat is counteracting the capsicum in the chili peppers. I think I'll make this exclusively with Serranos and Habaneros next time.
How hot are these four chilis? Chili pepper heat is measured using Scoville Heat Units (SHU). Here's a reference scale for some well known chilis.
Bell Pepper: 0 SHU
Poblano: 1,000 – 2,000 SHU
Jalapeno: 2,500 – 8,000 SHU
Fresno: 2,500-10,000 SHU
Serrano: 10,000 – 23,000 SHU
Tabasco: 30,000 – 50,000 SHU
Habanero: 100,000 – 350,000 SHU
Carolina Reaper:1,569,300 SHU
Dragon's Breath: 3,200,000 SHU
The hottest chili I've ever had was a Carolina Reaper. I was only brave enough to try a few small pieces. I broke out in a sweat, started crying, and had some intense hiccups. If I had my own plant of Carolina Reapers growing, I'd certainly throw some in with a skillet full of cheese and milk and macaroni.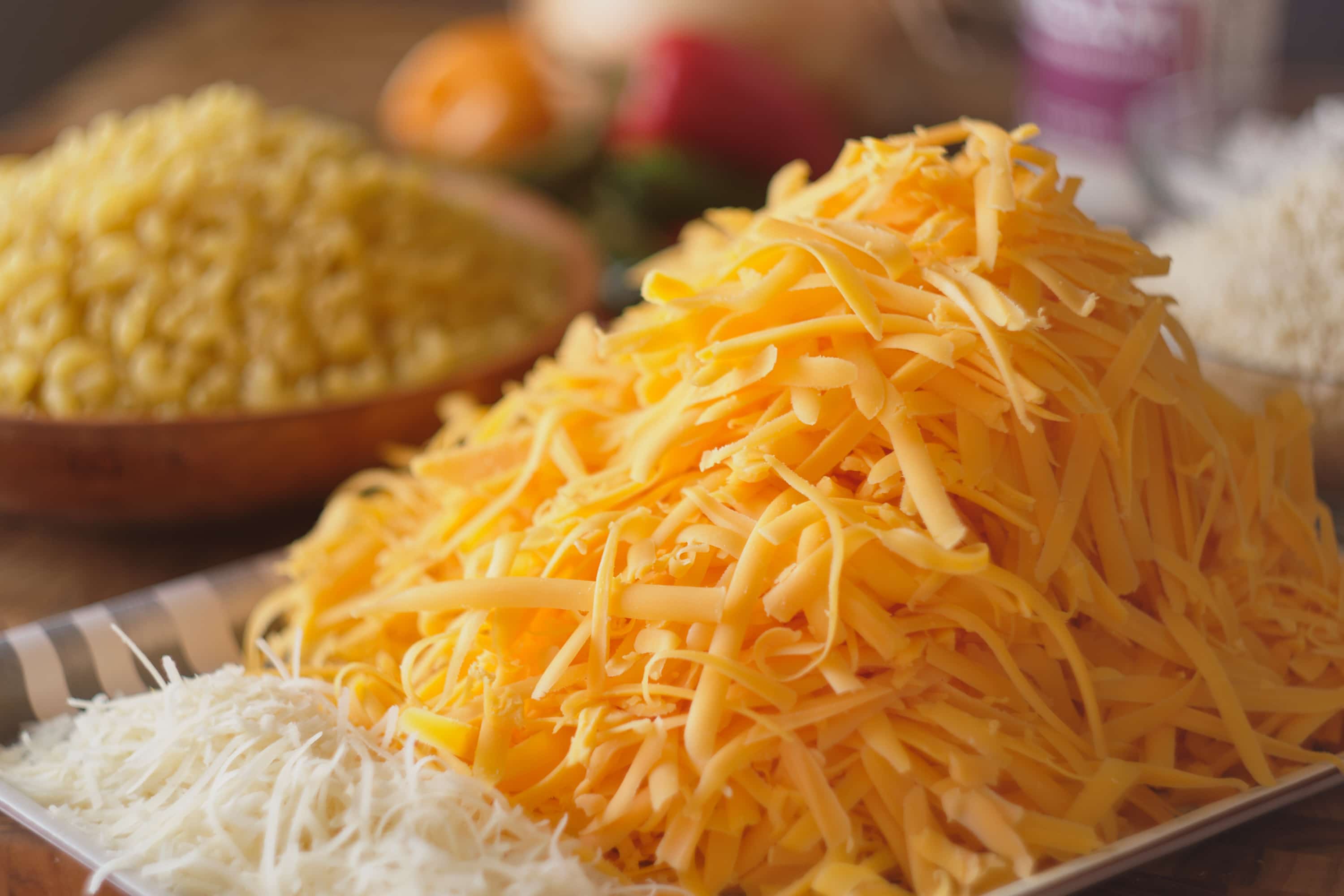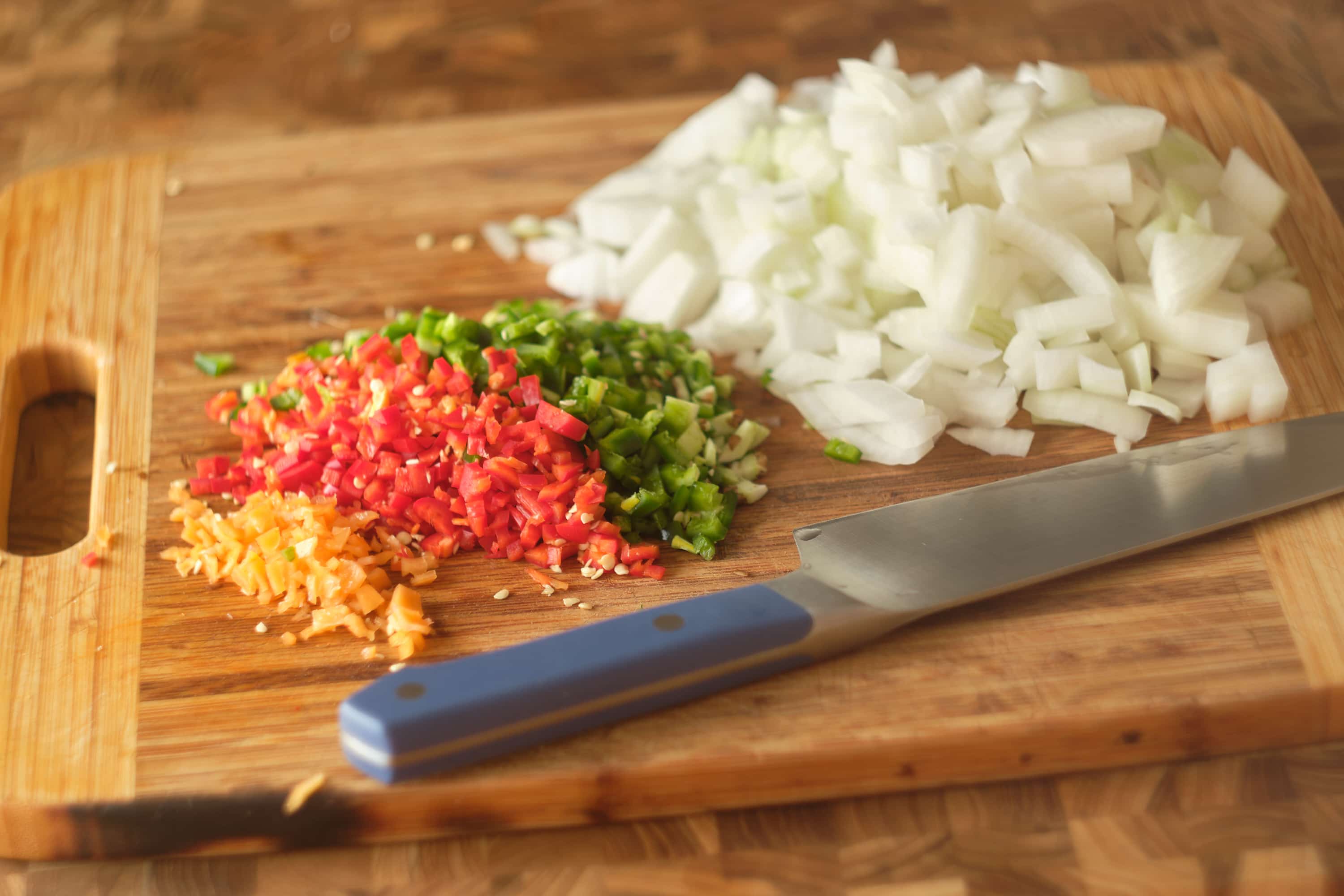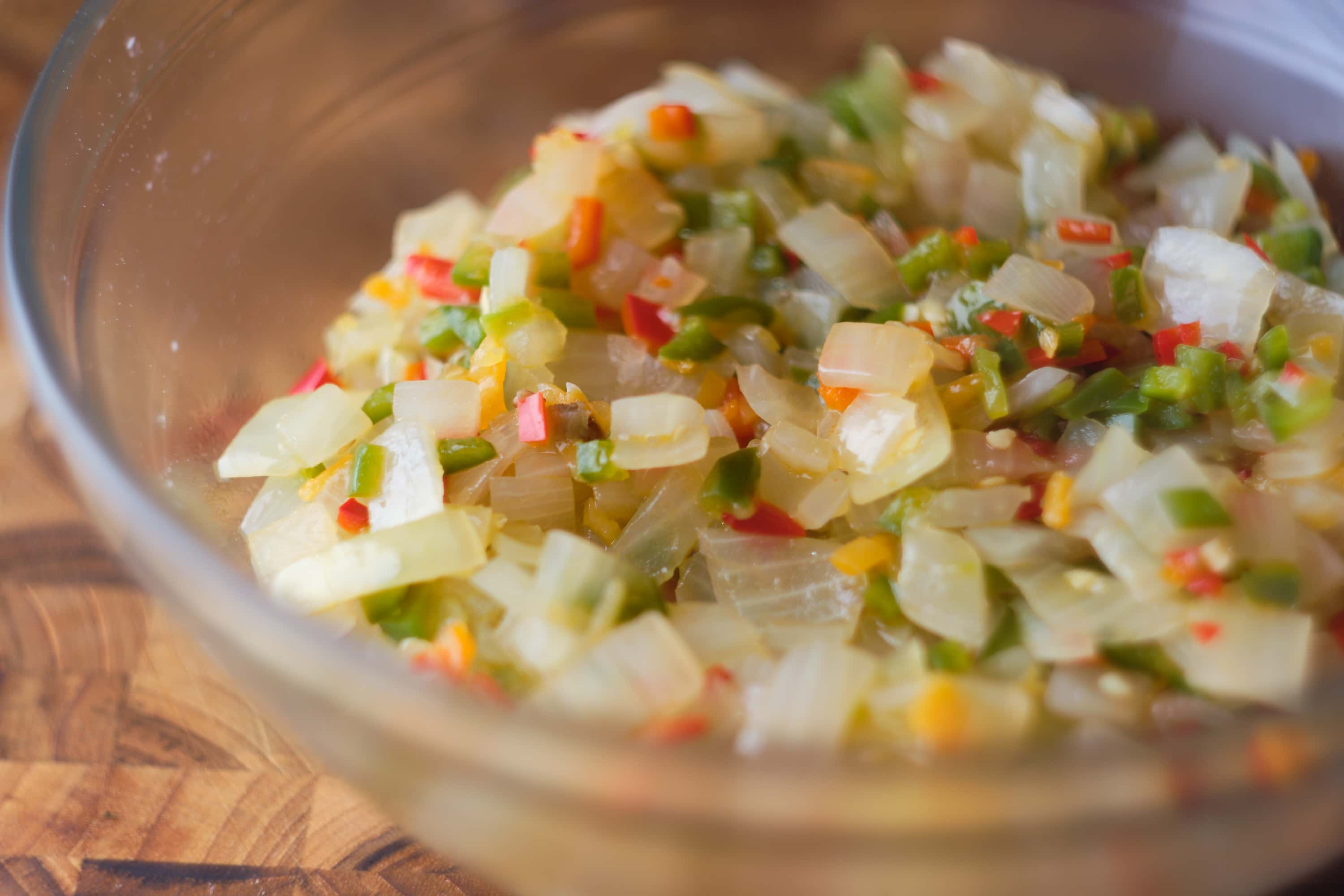 Aside from all the Chili Peppers, this Mac and Cheese is fairly typical for a baked Mac and Cheese with a Bread Crumb Crust. This recipe uses a whole pound of Macaroni so there's plenty to feed a big group of football fans. In fact, I had two pints left over that didn't fit in my cast iron skillet. That'll be your secret stash (shhh).
I was able to make this using just three cooking vessels. One large pot was used to boil the macaroni, sweat the onions and chilis, make the roux and cheese sauce (mornay), then to mix all three together. I used a medium skillet to melt butter and mix in the panko and smoked paprika. Finally, I used a large cast iron skillet bake everything in the oven for 25 minutes. You could also use a large baking dish. For an extra crunchy colorful crust, place under the broiler for 2-5 minutes.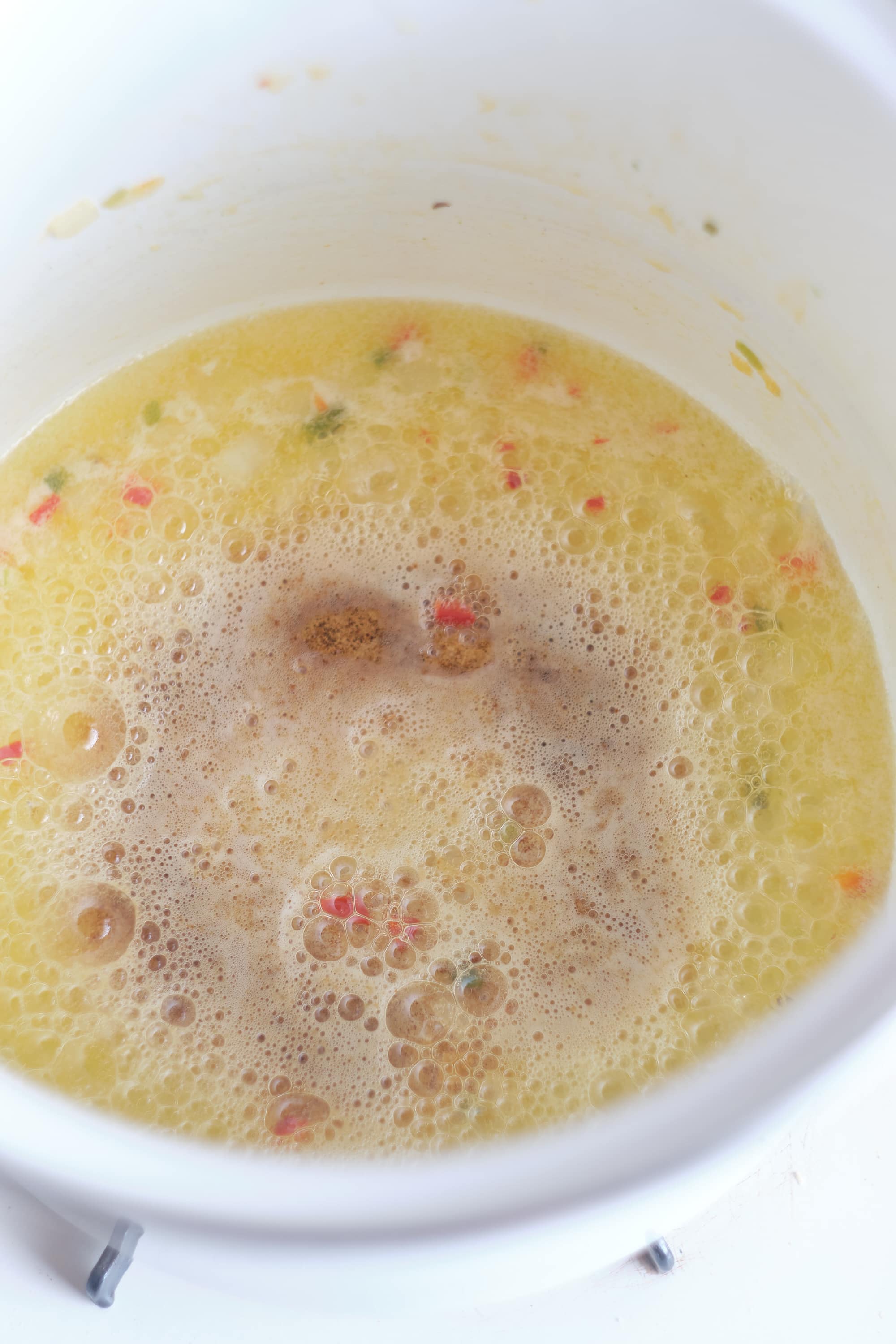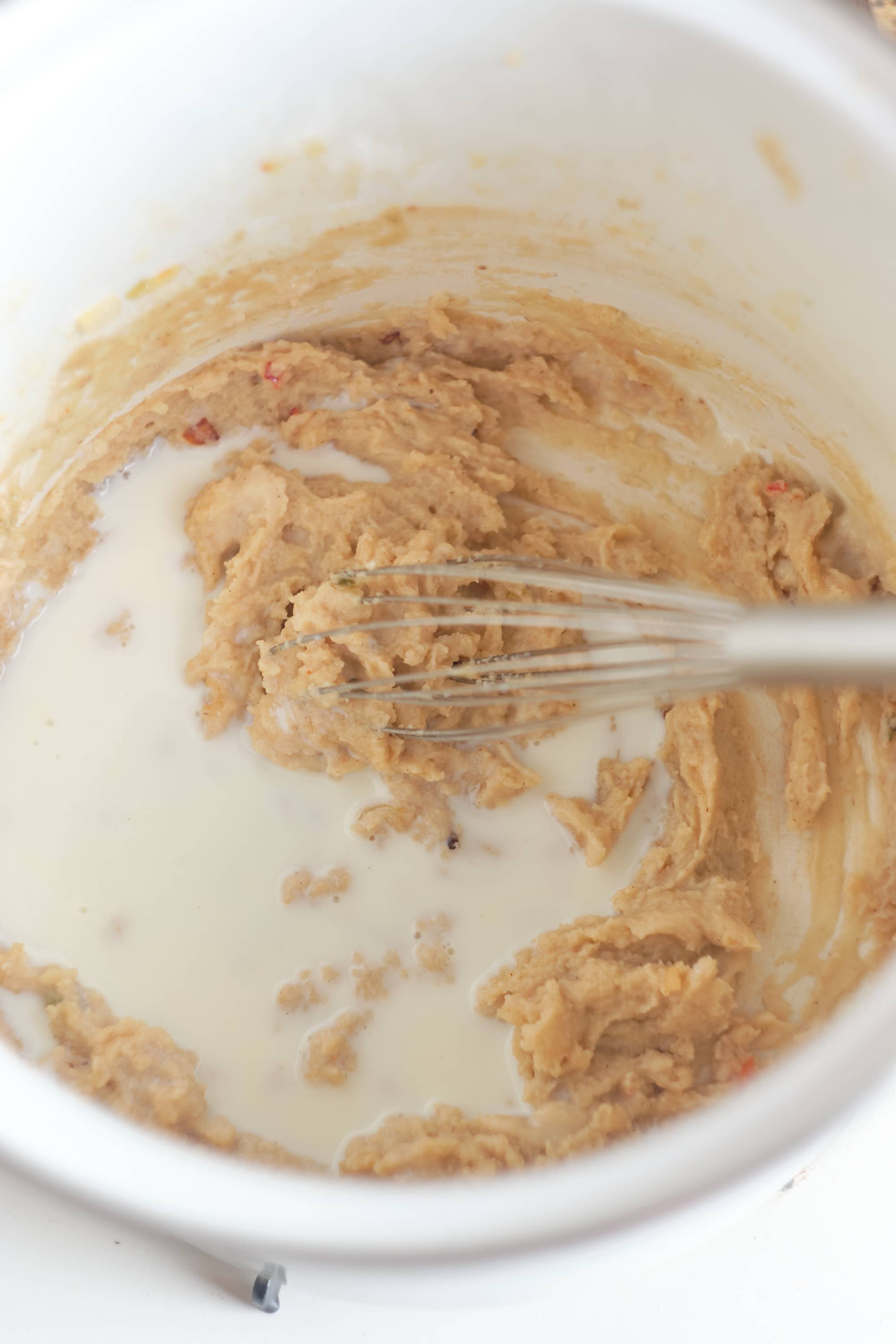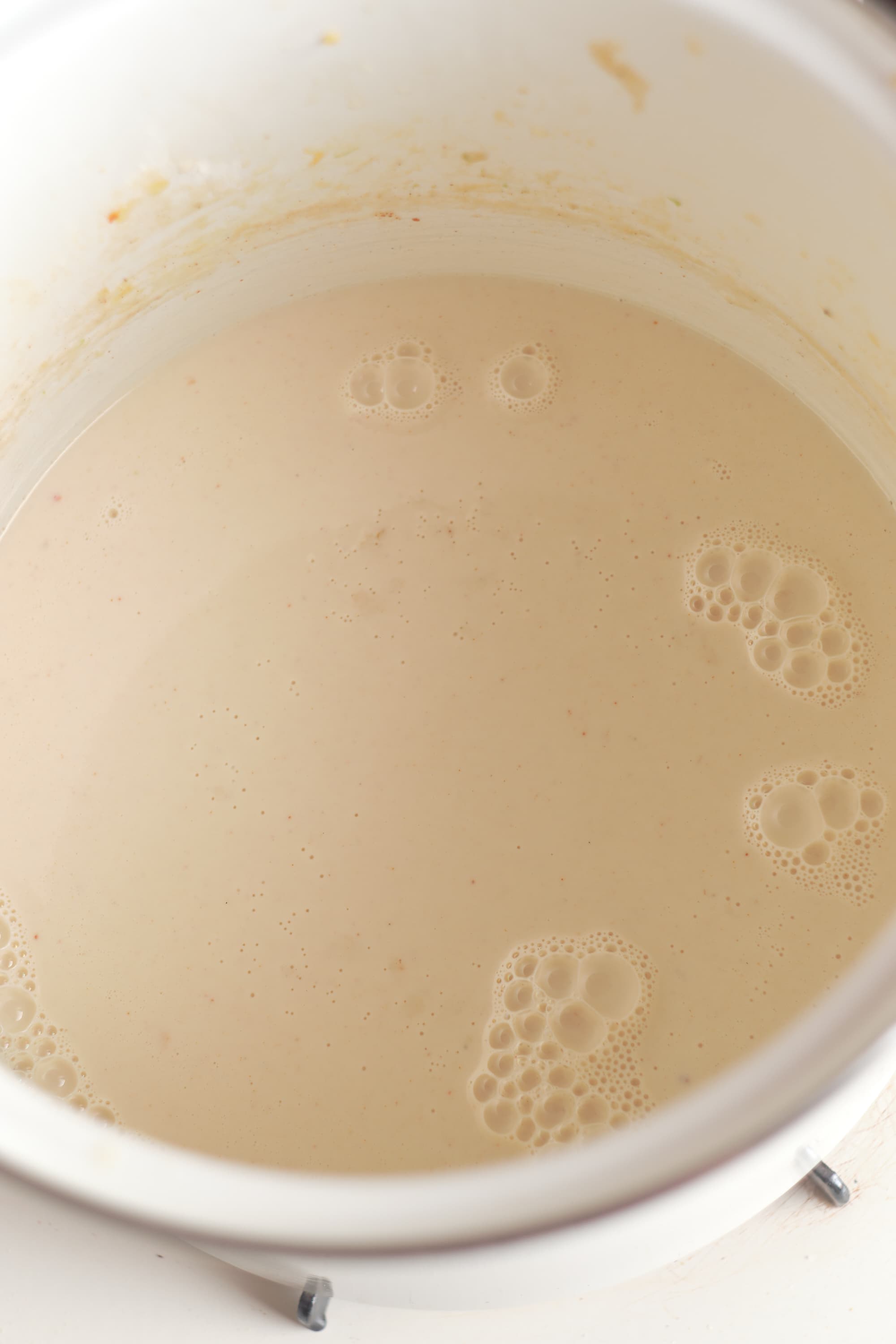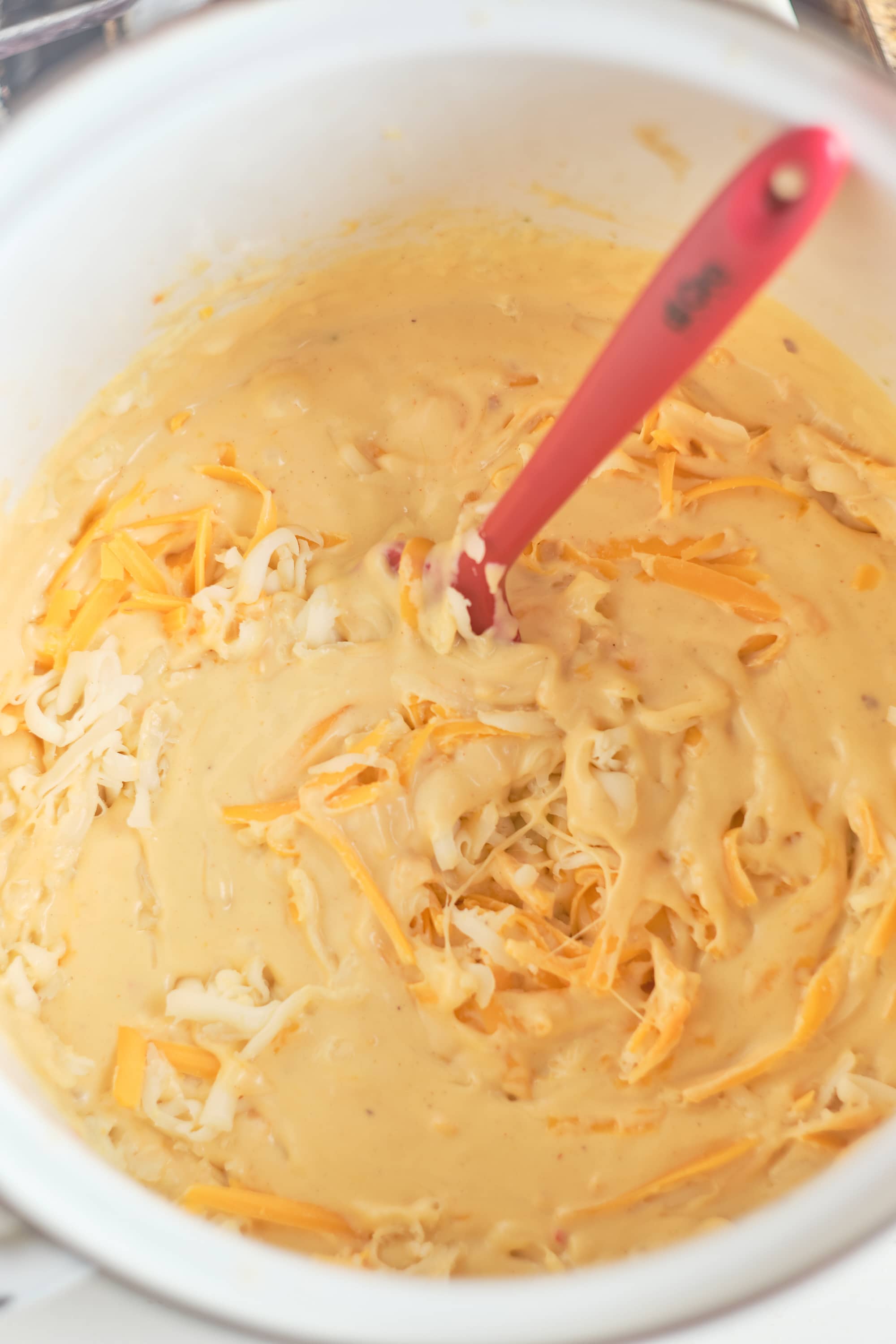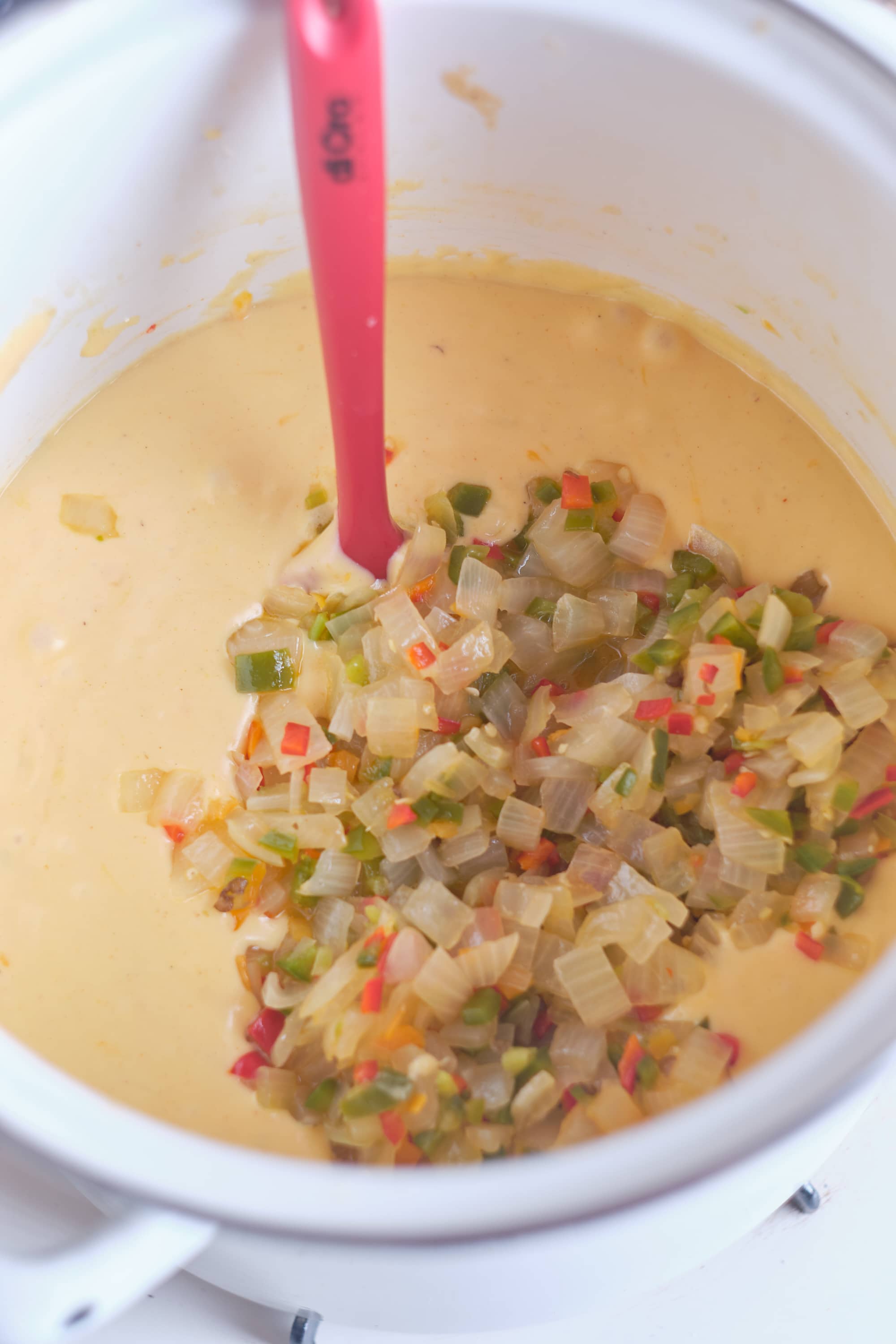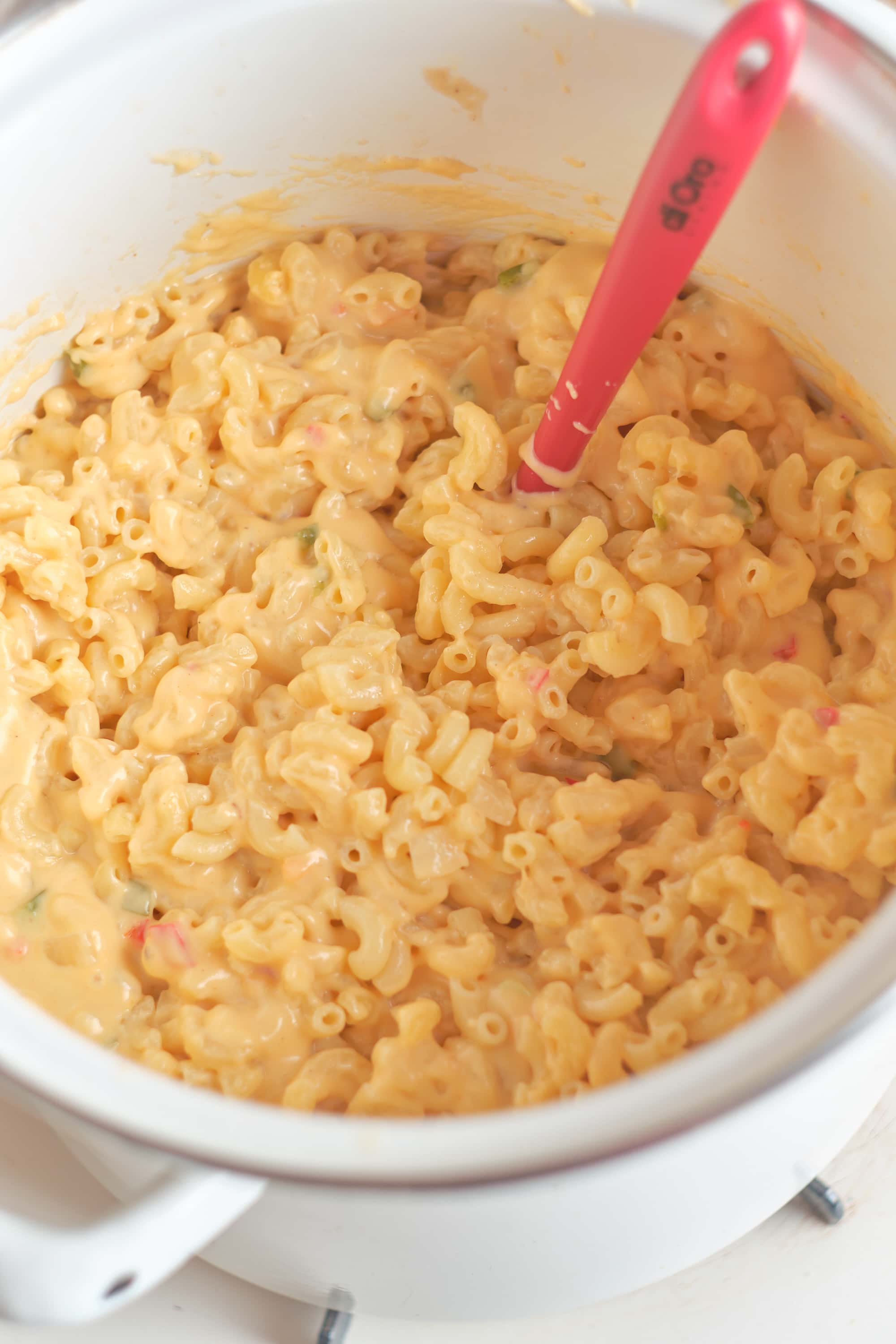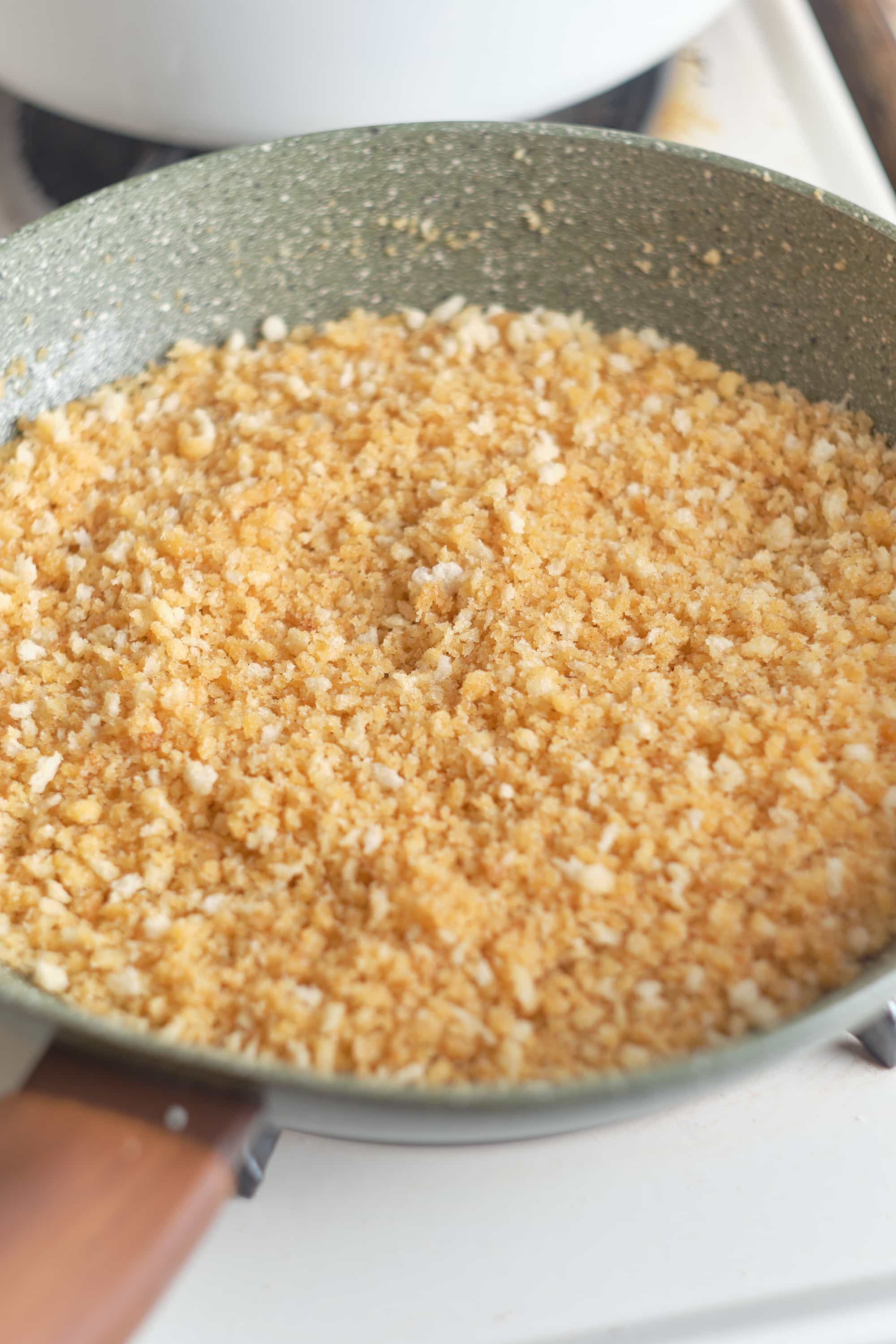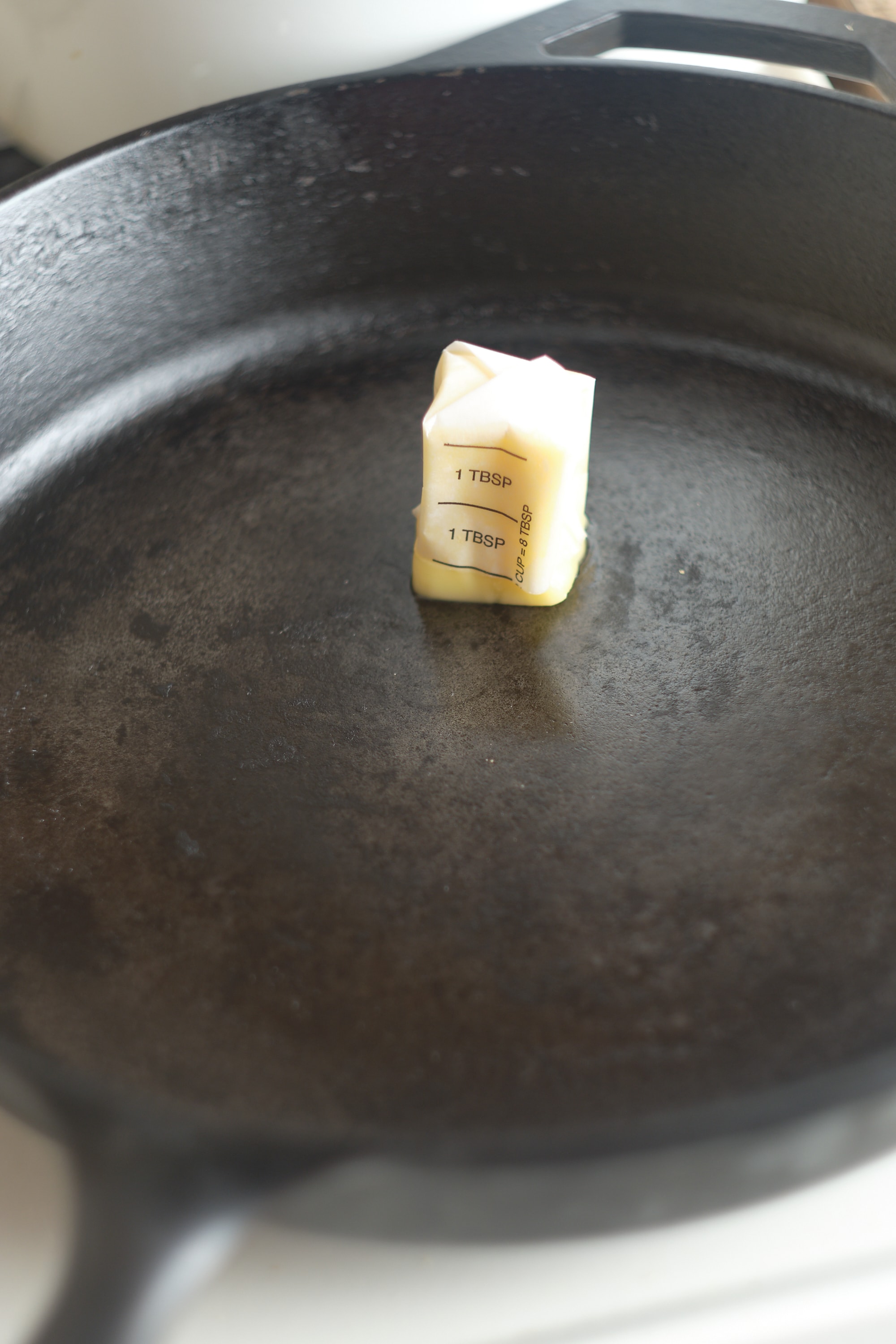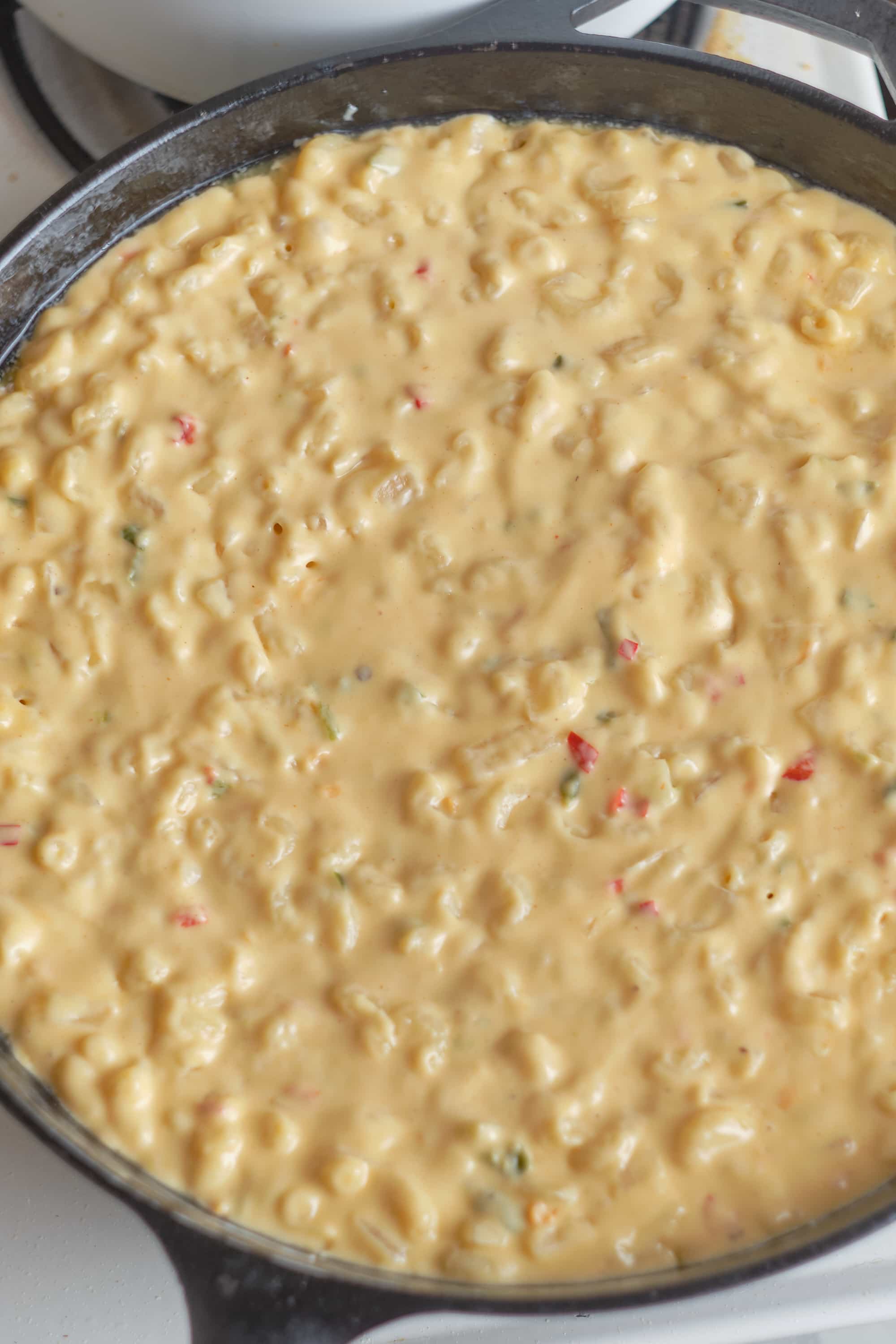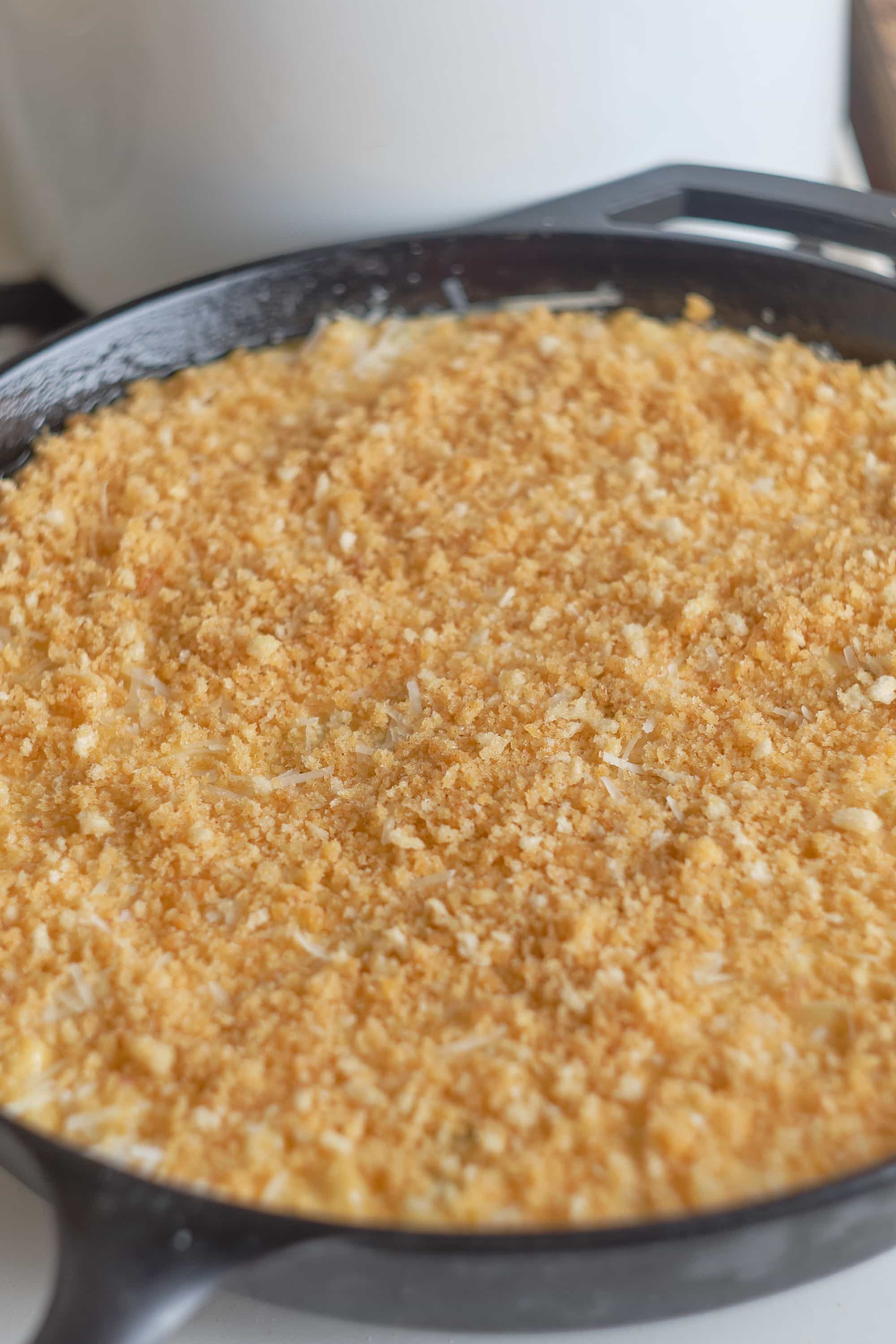 If you're unable to finish a large skillet full of Jalapeño Mac & Cheese all on your own or with the help of a small sports team, I have great news for you. This reheats beautifully! Cover leftovers tightly and refrigerate overnight. Reheat either in the oven at 350°F for 10-12 minutes or steam in a covered pan with a quarter cup of water. I enjoy it steamed as it makes the cheese even more creamy and gooey.
I hope you'll give this Jalapeño Mac & Cheese a shot and let me know how spicy you like it! If you like chilis and hot sauce like me, make sure to subscribe to my email list. You'll be notified when my upcoming hot sauce recipe gets published.
– Eat Up!