This Lentil Pumpkin Stew is made with nutritious whole ingredients and totally vegan.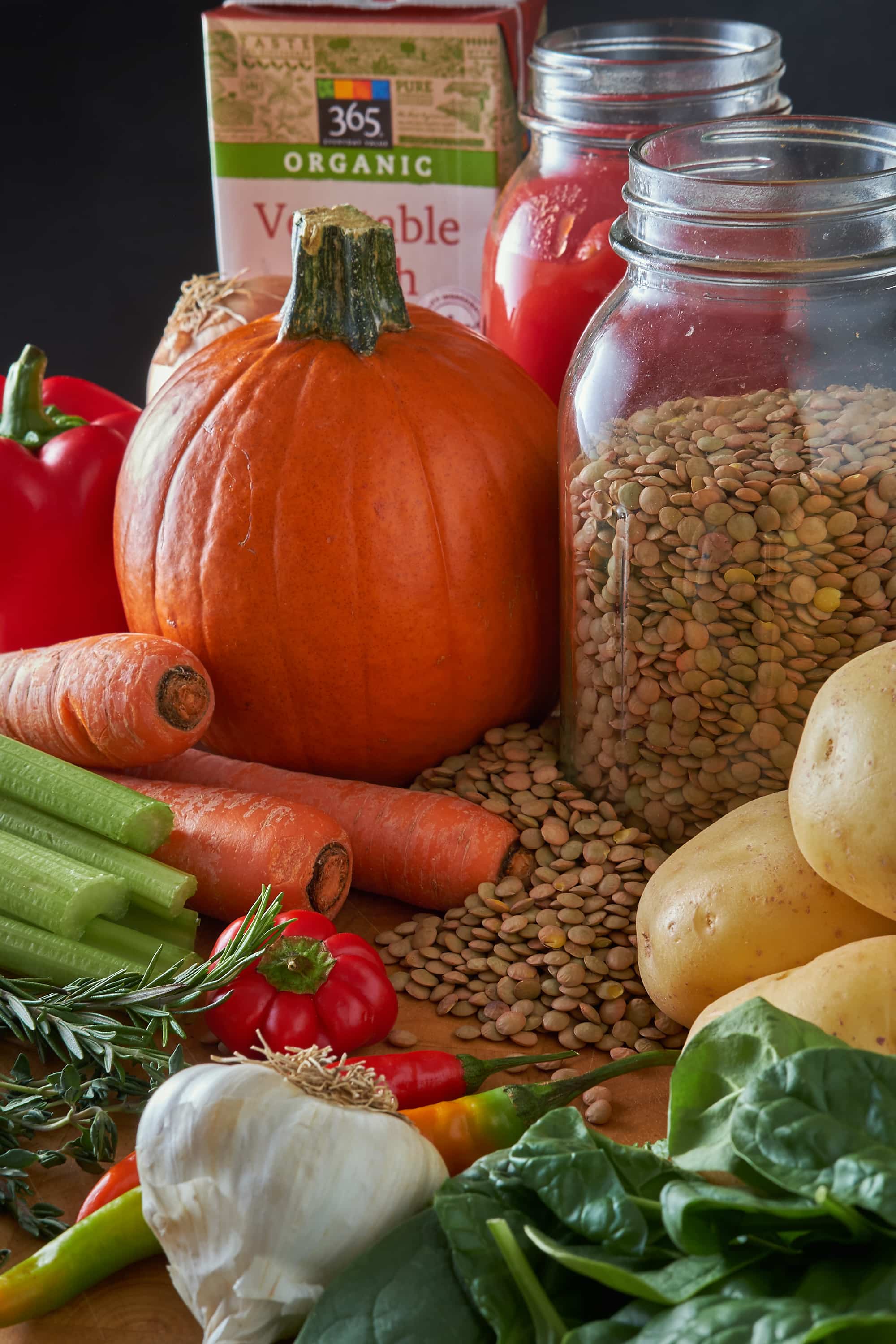 We're taking a bunch of veggies, cutting them up, and throwing them in a slow cooker. No flour, no dairy, we're not adding any seasoning, and it should easily make enough to feed you for the week. How's that sound? Sounds like a breeze to me!!
If you're not familiar with the seasonal transitions of the North East / Mid Atlantic region (Philadelphia) let me explain. Two days ago it was 80 degrees with 99% humidity. Last night we hit a low of 58 degrees and later this week they're saying it'll be in the 30s. That may seem dramatic, and it is, but it's also quite normal. I don't think I'm alone when thoughts of cool weather stews smack you in the back of the head like a kid smashing pumpkins on mischief night. Cool weather stews, take one – Lentil and Pumpkin Stew.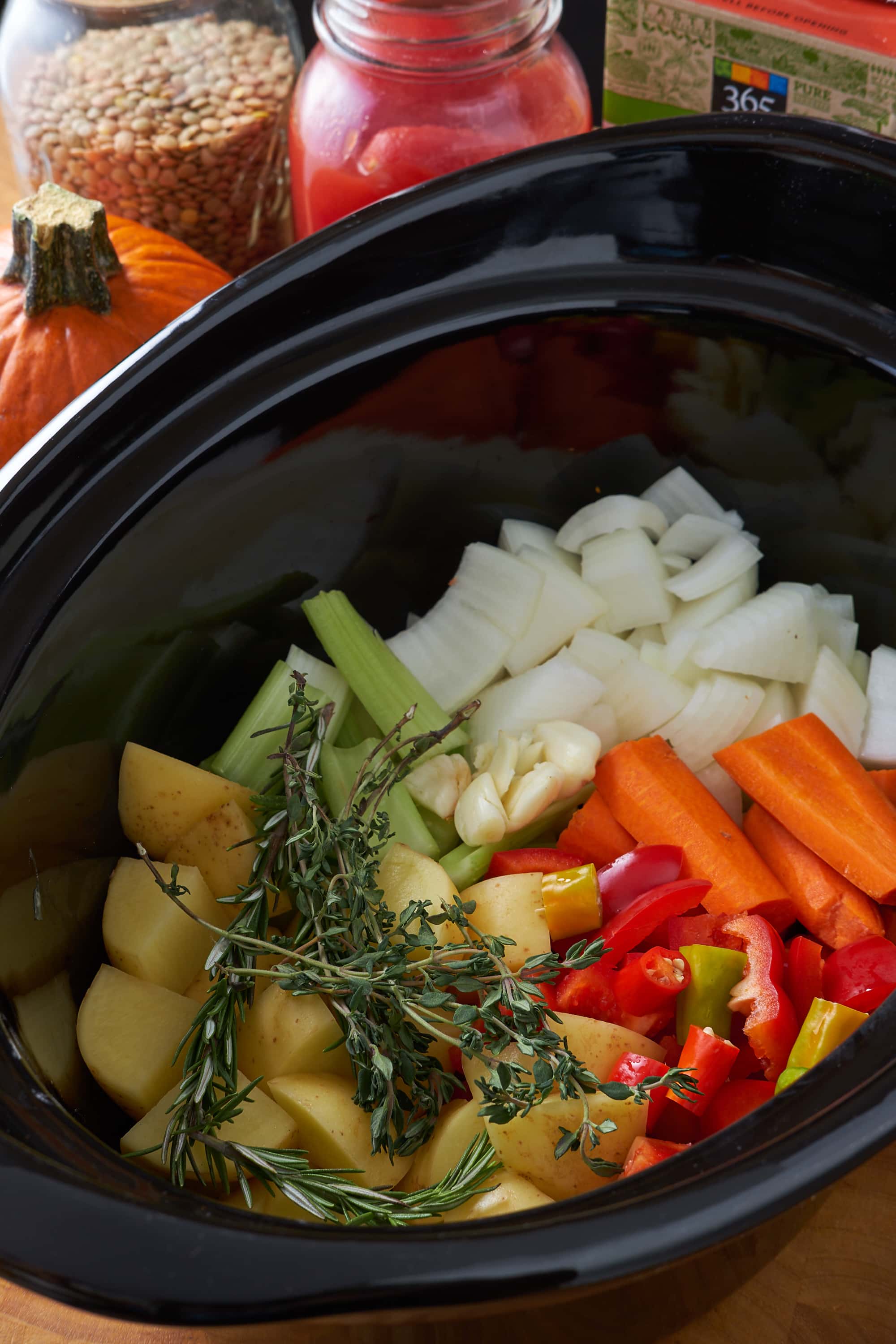 In this hearty cool weather stew you'll find; lots of Lentils, a wee Pumpkin, Mirepoix, Red Bell Pepper, Yellow Potatoes, Chili Peppers, Roma Tomatoes, Garlic, Herbs, Spinach, and Vegan Vegetable Broth. That's literally all there is in this stew so it can't be all that bad for you. Guilt free even? I'd say this is a stupendous super stew. It's just the thing to fill you up and keep warm when the weather turns without feeling like you're plunging head first in to winter weight gain.
You could use any sort of squash like acorn or butternut for this recipe. Even sweet potato will work. I picked up one of these little pumpkins at my local market over the weekend. I feel like we should be cooking with pumpkin more often than we use them for decoration. FYI – pumpkin does not exclusively come out of a can for your pumpkin pies. And they're super easy to cut in to cubes for this recipe.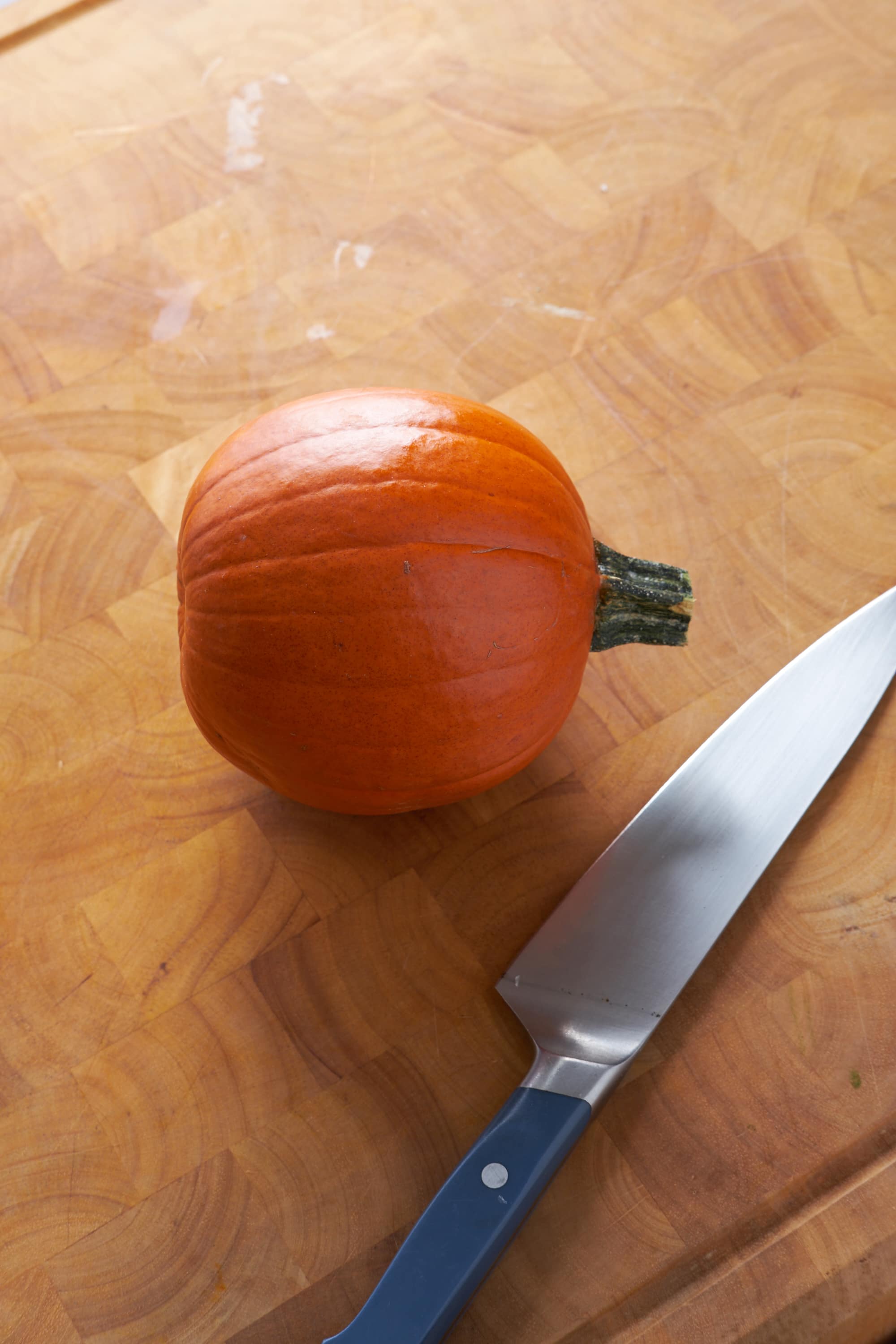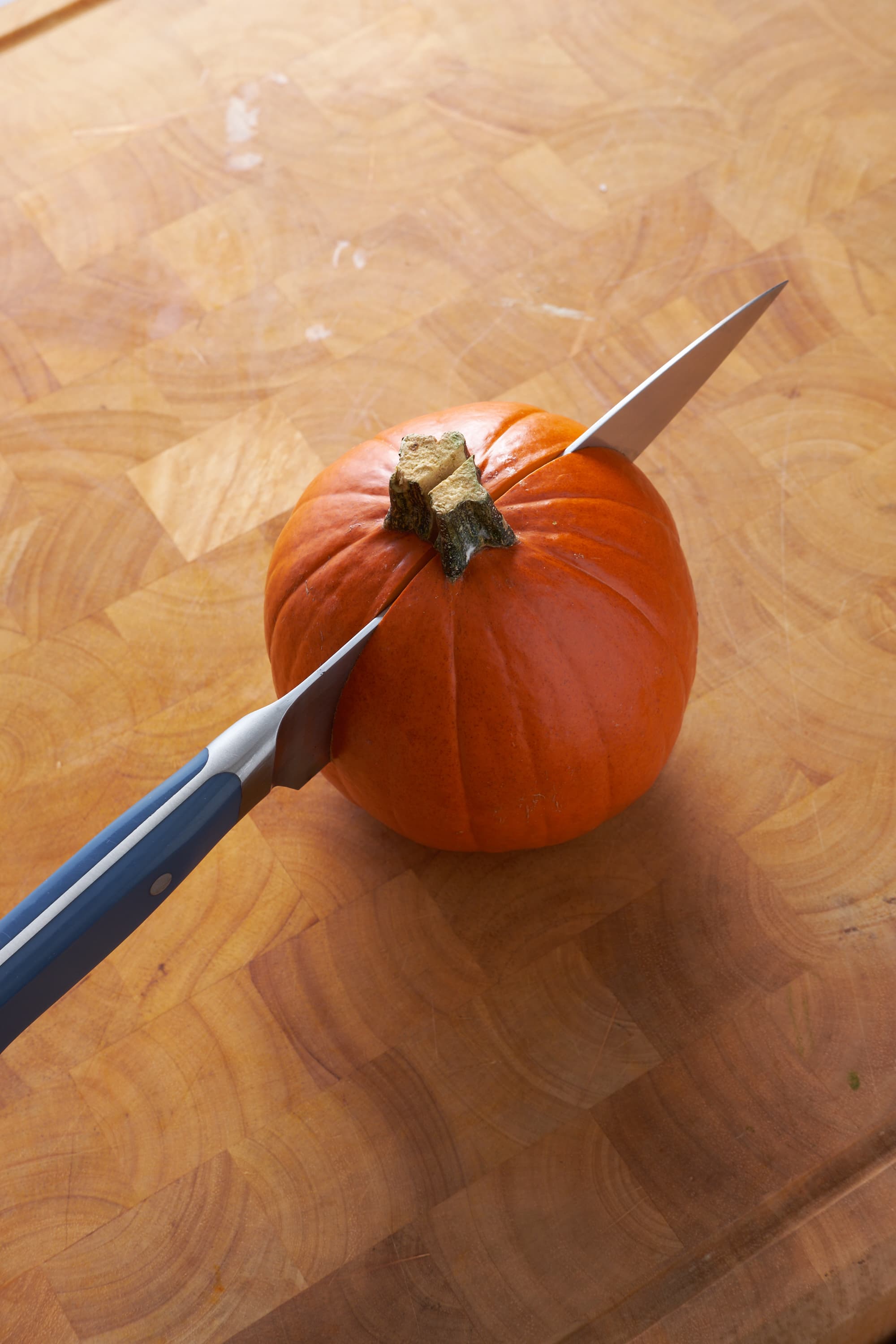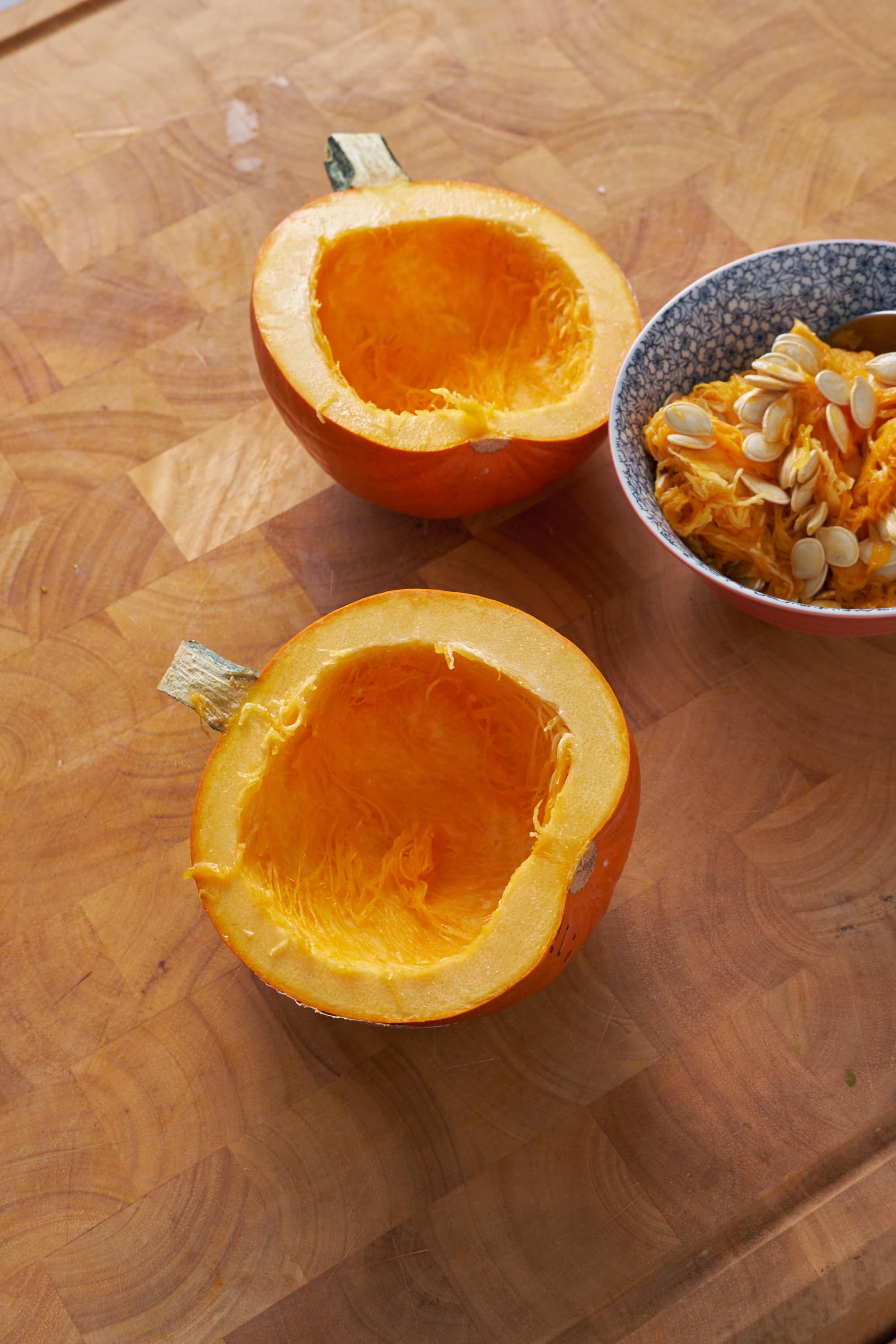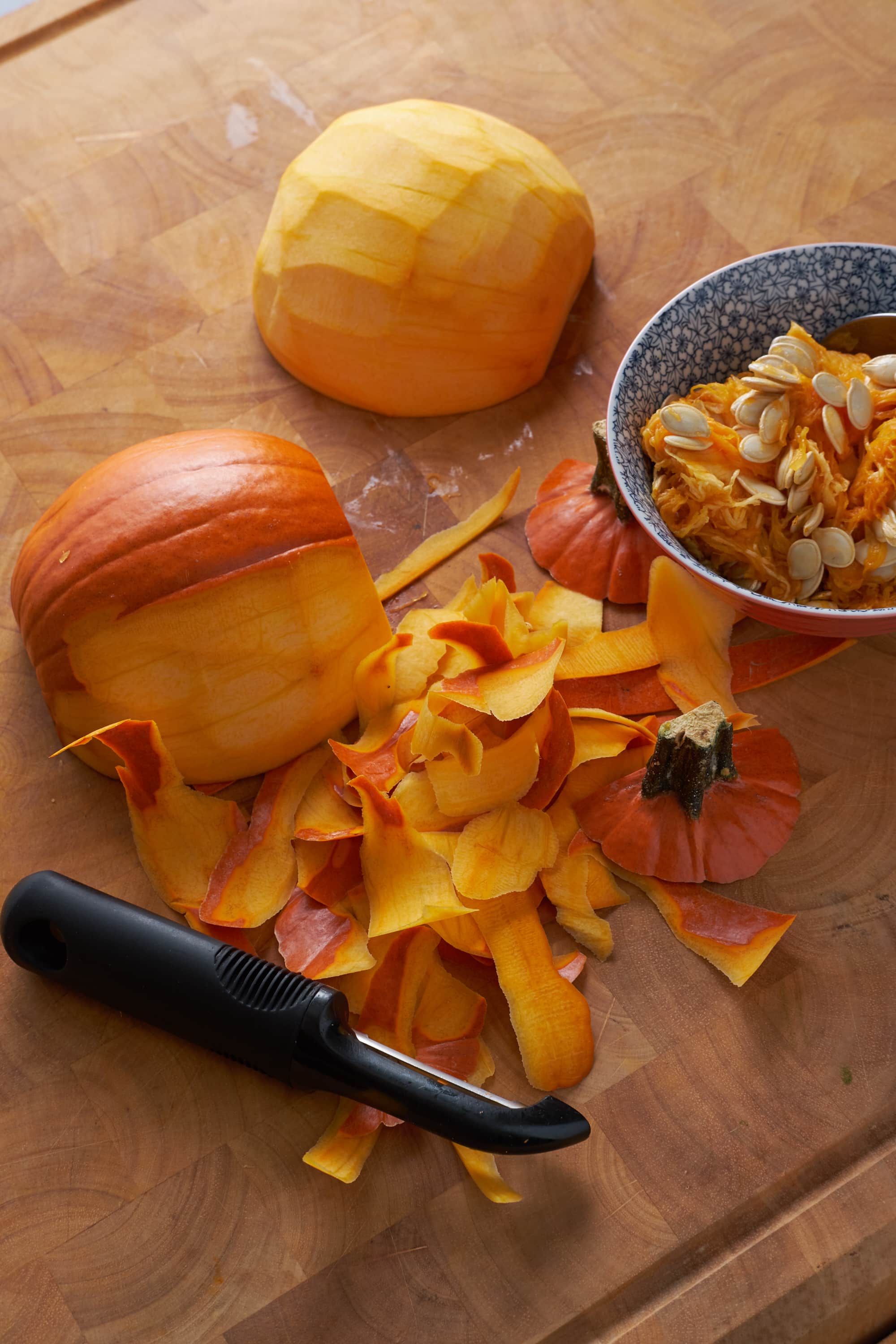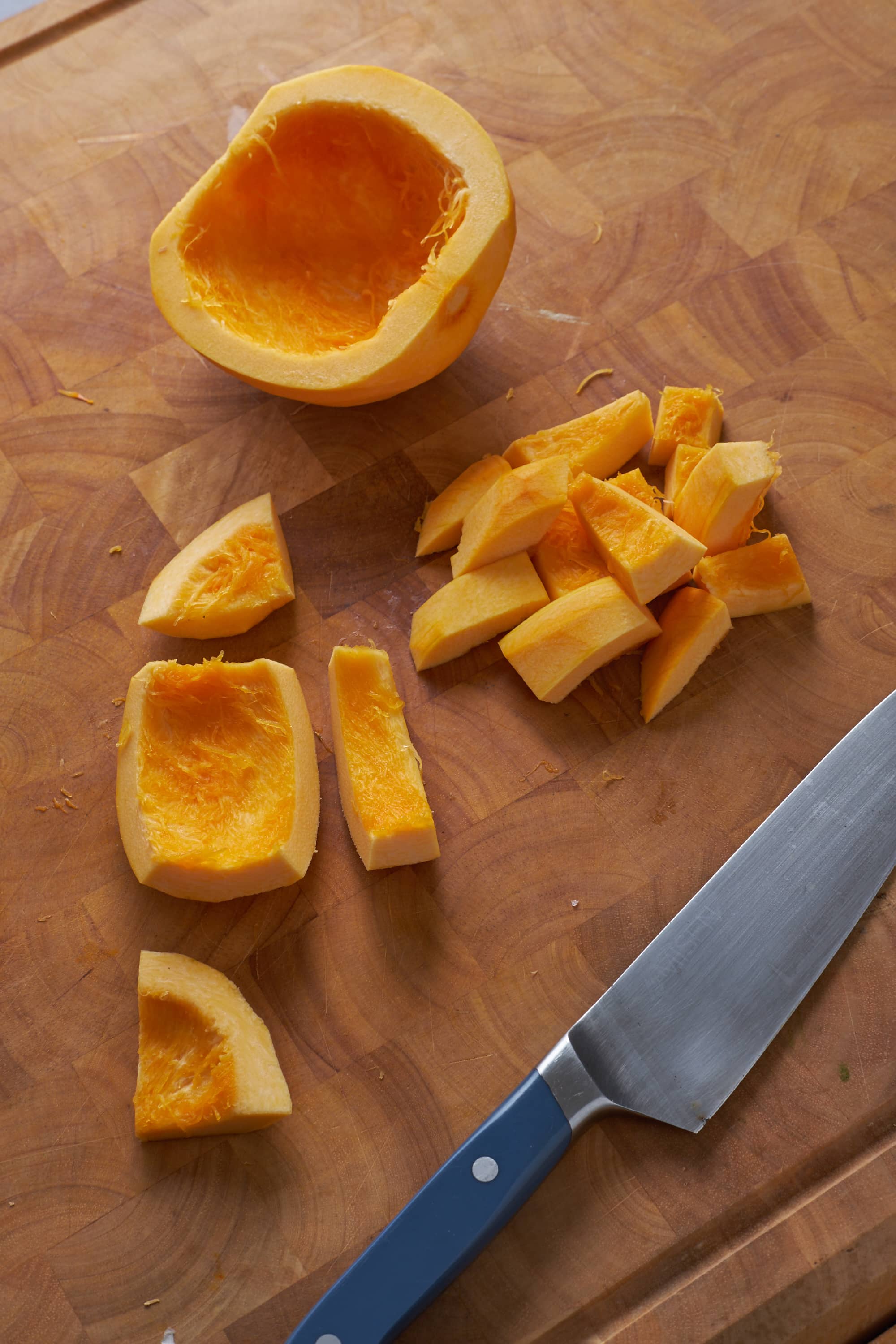 You'll notice that I didn't add any seasoning to this recipe. Taste test your vegetable broth first and make a judgement call as you make this. I found that all these vegetables worked so well together releasing their natural juices and sweetness that salt and pepper wasn't necessary. I suggest you season each serving individually. Or you might want to swerve in a different direction and impart unique flavors in the stew. This would work great with some curry powder and sumac or cumin and paprika. I used a small handful of herbs and chilis to give a little extra something to the sweet stewed veggies.
This is a great slow cooker recipe as long as you're not too far away. At some point you'll want to give this a good mix as things start heating up. I cooked mine for 6 hours on high stirring twice during the cooking. If you have less time and want to cook this in a dutch oven it should take roughly 3 hours in a 325 degree oven.
I absolutely love throwing a ton of veggies in to a pot and letting them do their thing. The flavors and aromas that come from this are amazing. There's nothing at all that you need to do to this to make it taste incredible. Except maybe some sour cream. 100% NOT vegan but :eyeroll: yum!