Minestrone Soup should be easy to make with basic ingredients and feed the family for a week. This recipe calls for rehydrated Pinto Beans and Smoked Ham Hock for added texture and flavor.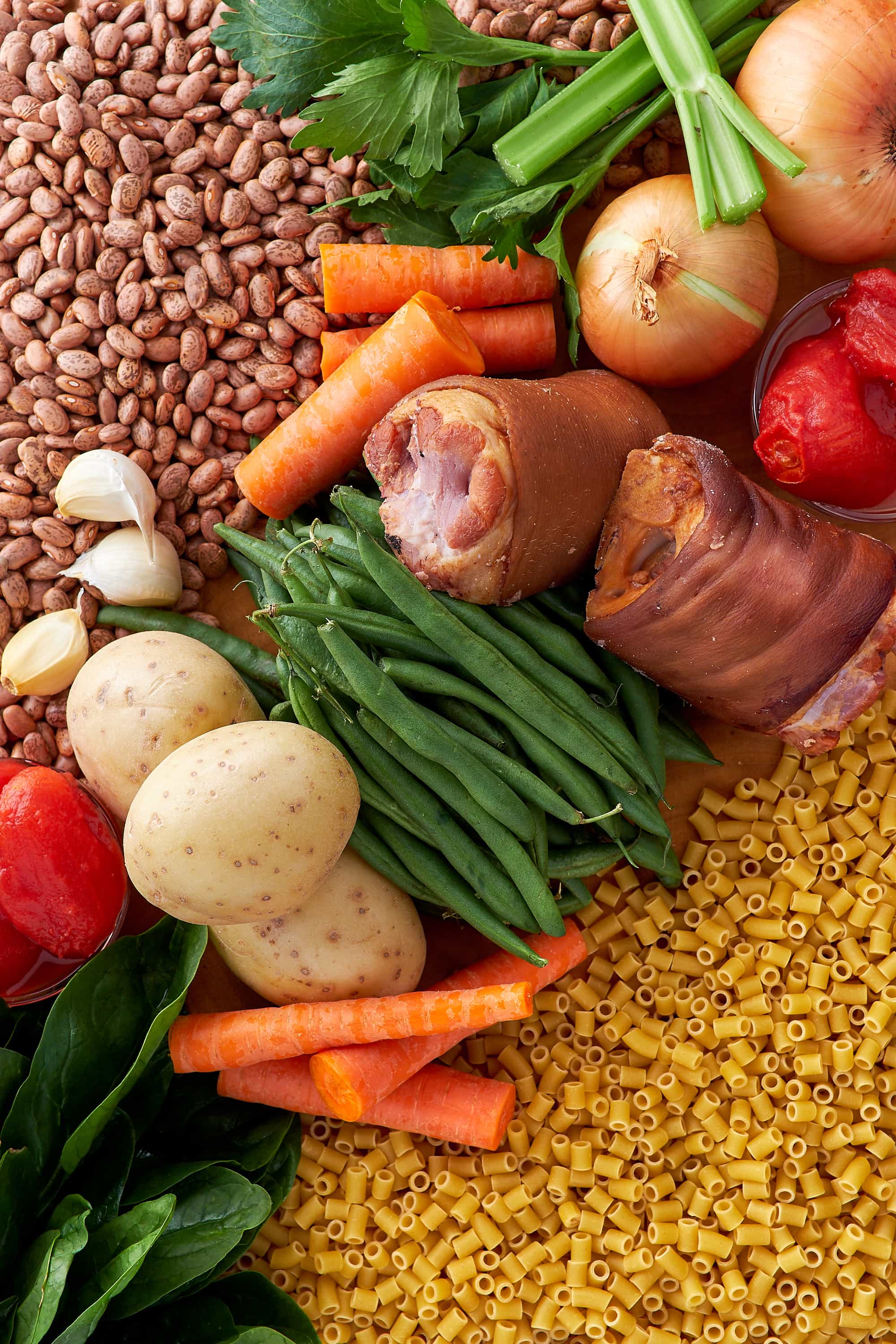 "Mother's Minestrone" found in Leone's Italian Cookbook is one of my family's favorite meals. We all look forward to Uncle Larry making it for Christmas every year. The original recipe, which I've made by the book several times, calls for slightly different ingredients and basically throws everything in a pot to cook for two hours. It's fantastic! I've taken a little creative liberty and reduced some of the fat and amped up some of the vegetables. That's the great thing about soup; there's no reason you can't make changes to fit your preferences. For instance, you could easily make this a vegan soup by substituting the smoked ham hock with some adobo sauce. Why not!?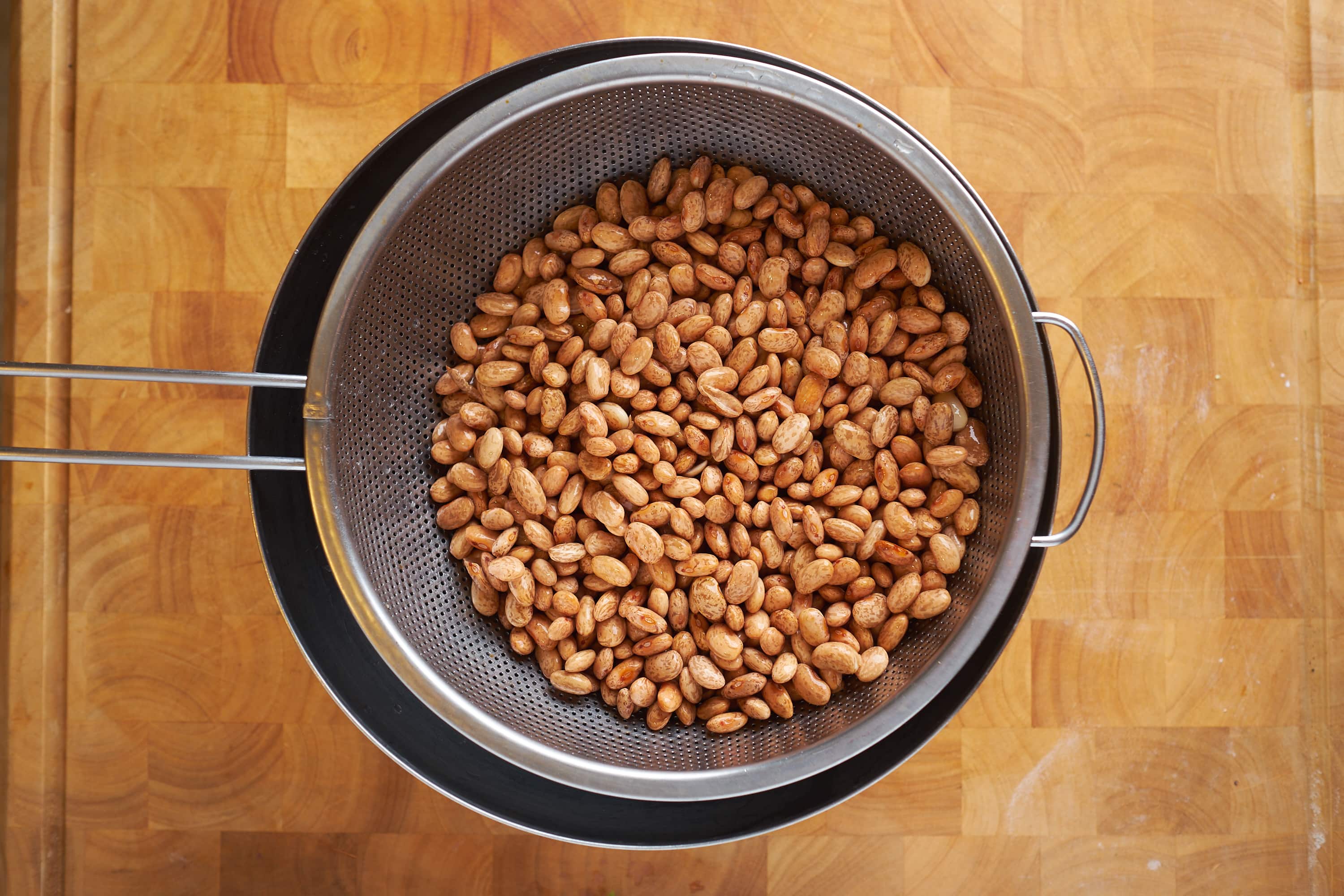 You might be tempted to use canned pinto beans for this Minestrone Soup. That would be a mistake. If there's one ingredient you shouldn't substitute it's the beans. It's no big deal – just dump the dried beans in a large container like a bowl or a pot and cover them with water before you go to sleep. Rehydrated beans are one of the great rewards in the kitchen. They have a more substantial texture, they're sweeter, and they don't taste like bleh.
While we're talking about quality ingredients I'll also suggest you go organic. I mistakenly bought non-organic carrots at the store. When I took a nibble as I was chopping them for the soup I realized my mistake. Those carrots has zero taste at all. Is negative taste a thing? I had to run out to the store and buy more. Same with the spinach. There's nothing worse than a huge pot of soup chock full of no flavor. The whole point of making a fresh pot of soup at home is to control the ingredients. Taste them before you add them to the pot. Heck, taste them before you buy them. They should taste awesome! Awesome ingredients equals awesome food.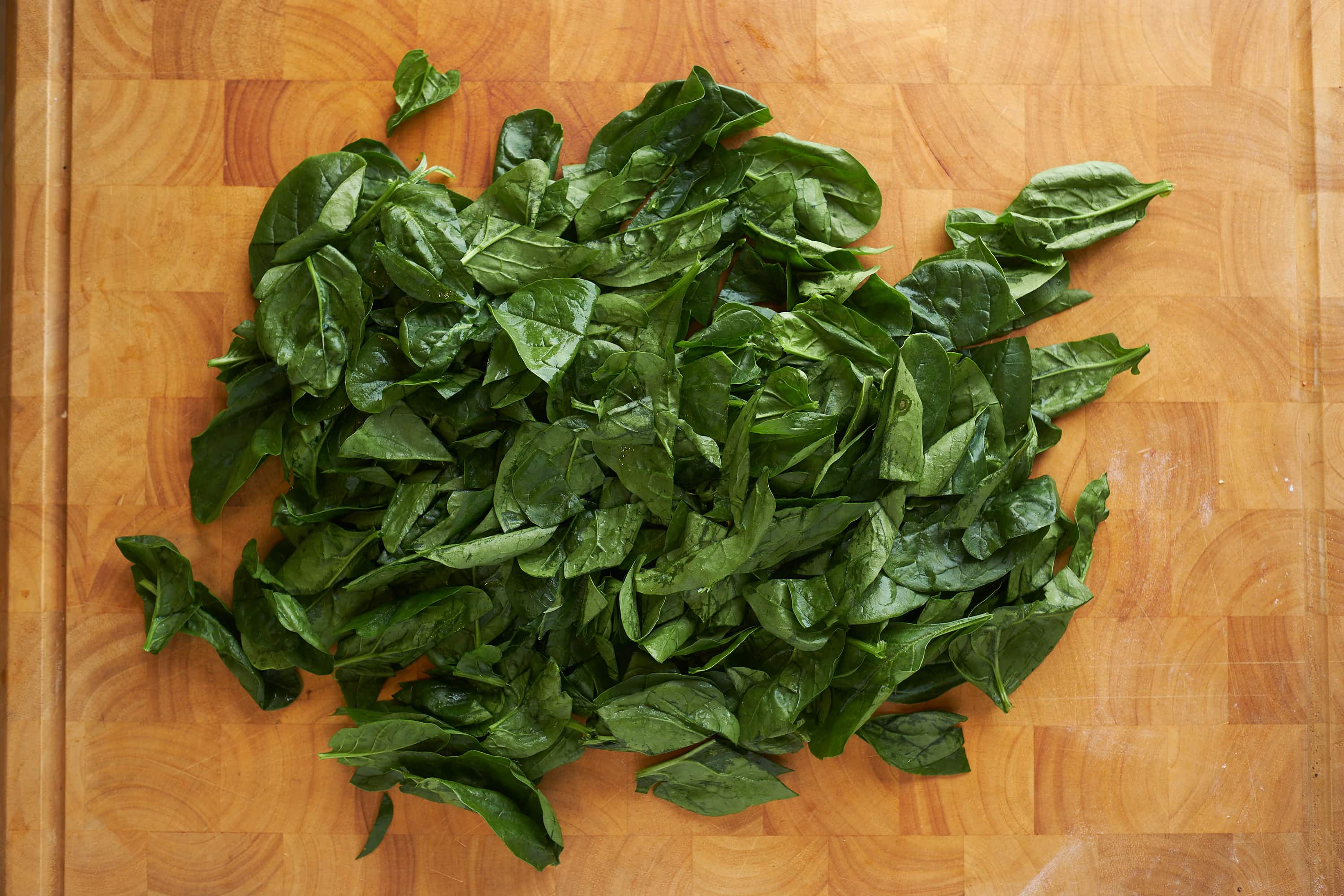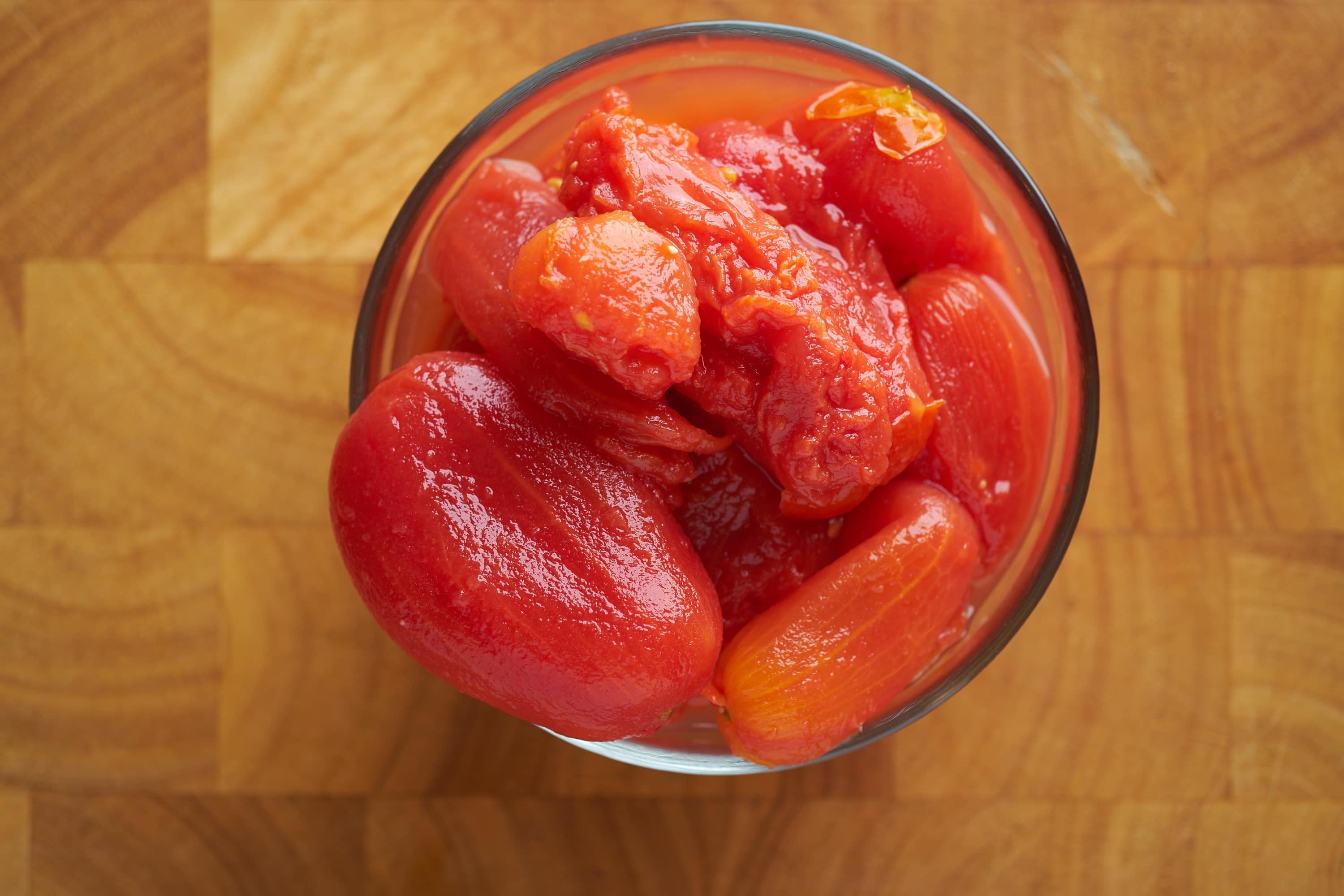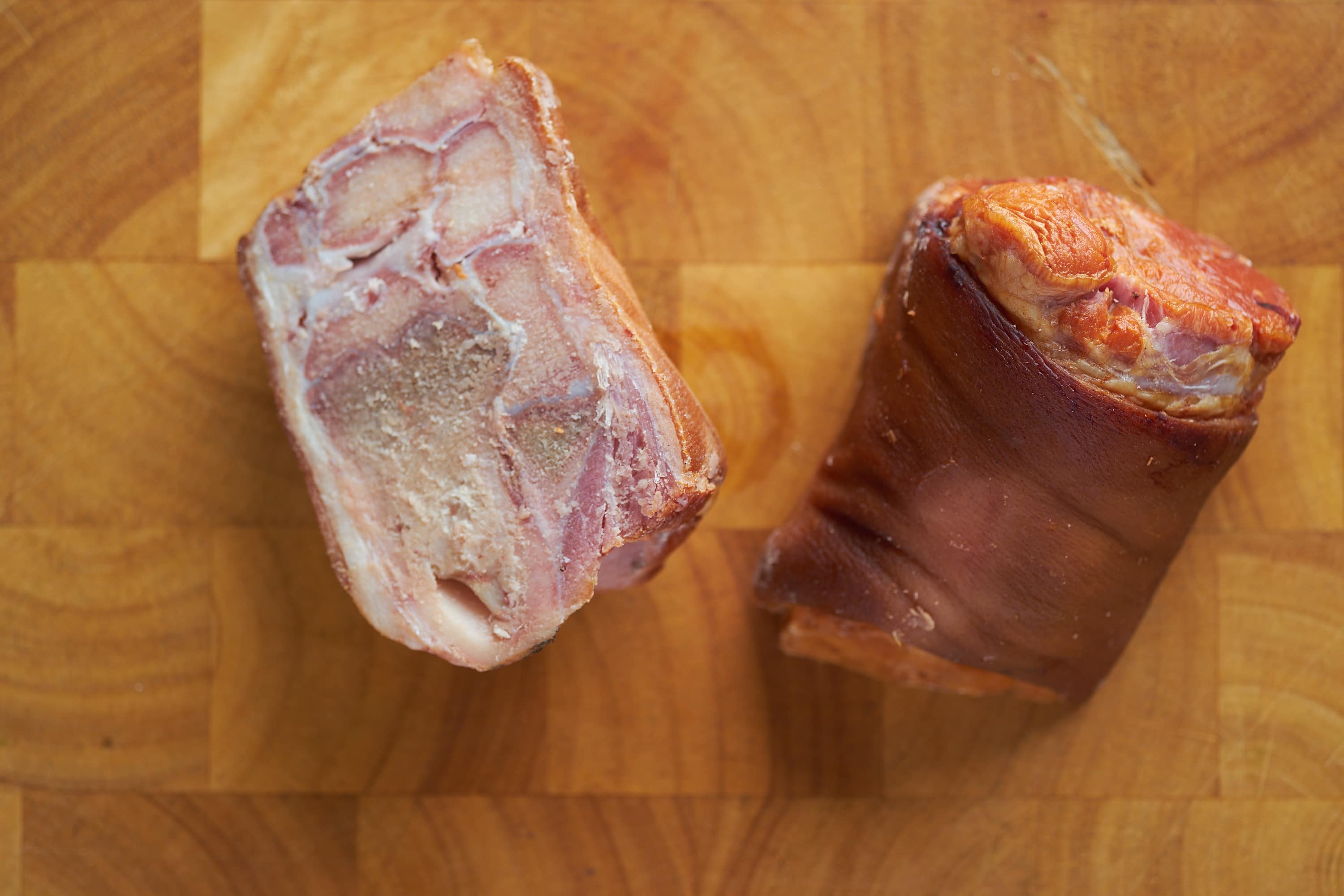 The Smoked Ham Hock I picked up from Halteman's adds a ton of flavor to this soup. To me this is what makes this a Minestrone Soup and not a vegetable soup. The ham hock not only imparts smokiness but as the connective tissue melts away it adds body to the soup as well. Think of it as vegetable soup made with ham stock. Would bacon work in a pinch? I'm going to say no. Smoked spare ribs, yes.
Once you get all your ingredients prepped this is a low effort recipe. Start with the ingredients you want to melt away in to the broth – sweat the onions, add garlic, carrot, celery, 1 cup water, simmer covered for 10 minutes. Add the stuff that takes a long time to cook – nestle ham hock in the veggies, cover with beans then cook for 45 minutes. Add the stuff that you want to keep fresher – green beans, potatoes, tomatoes, and water and cook for an hour. Cook spinach for 15 minutes. Cook pasta for 15 minutes if you're serving the whole pot now. Otherwise heat individual portions in a separate pot with 1/4 cup pasta per two servings.
Most importantly, serve with mounds of freshly grated Pecorino Romano. I'm not really one to hide the flavor of the dish with added cheese. In this case though the cheese absolutely elevates all the flavors of the soup. It makes the vegetables even sweeter and the smokiness of the ham more present. There are no herbs or spices in this soup and very little salt and pepper. Use the best ingredients you can find and you won't need to add anything else.