This quick little side dish of Orzo with Sheet Pan Roasted Vegetables is great for any night of the week. You could even double or triple this recipe and serve it at room temp for cookouts. Heck, it's a great main course too!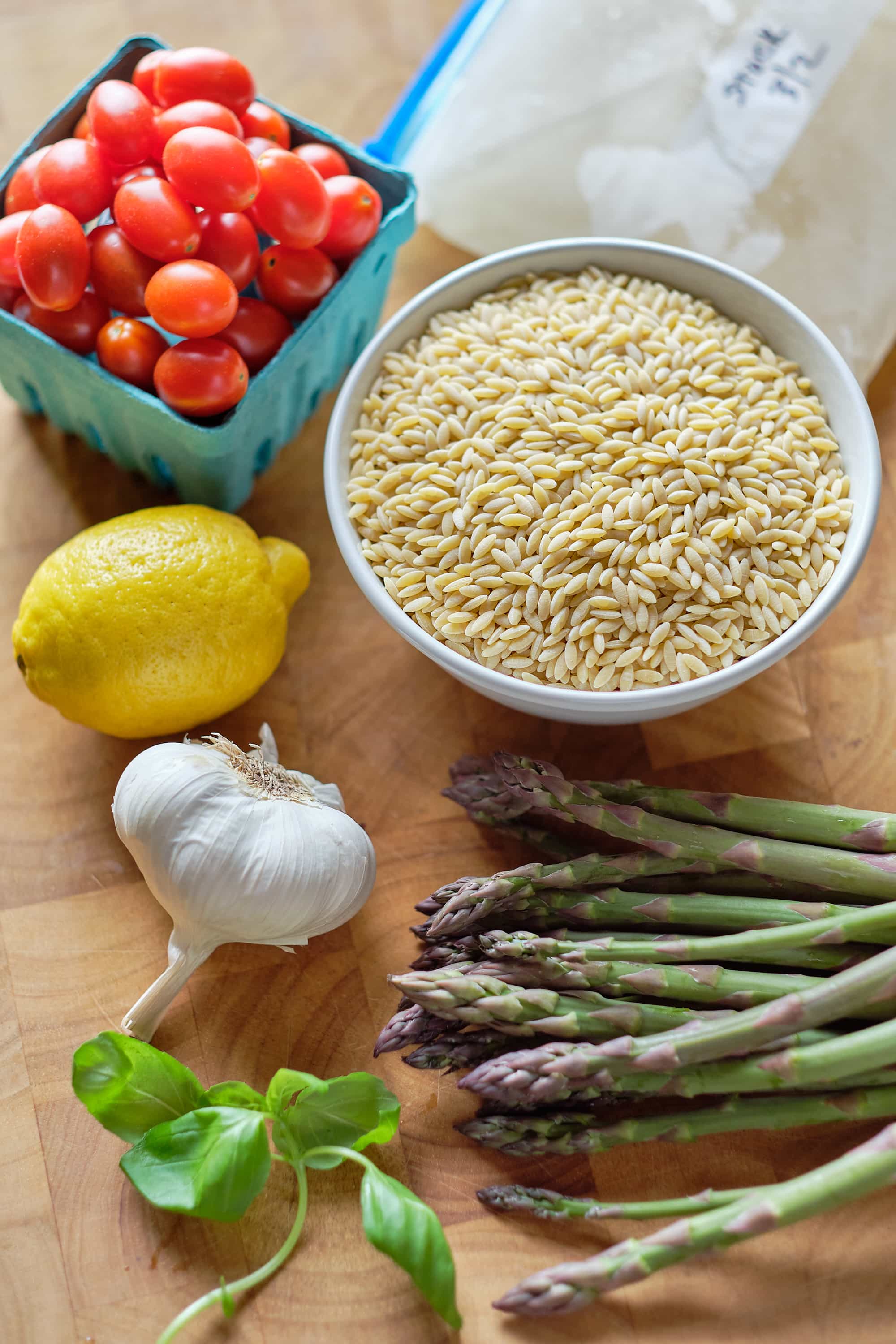 This is such an easy recipe and it gives you plenty of room to tweak it to how you like it.
– Toss some vegetables on a sheet pan with some olive oil and salt.
– Roast for about 10 minutes at 500°F.
– Mix the roasted vegetables with prepared pasta or grains.
– Brighten it up with fresh herbs and citrus zest.
I'm using Orzo today but this recipe can be made with so many other things. It would be just as great with Cous Cous, Quinoa, or Lentils. What I like most about orzo though is that it cooks fast, it's filling, and you can get this nice creamy starchy sauce from it. Cook it in a minimal amount of chicken stock and stir frequently (or use water or vegetable stock to keep this vegan). Stir the orzo often with a wooden spoon to rub the starchiness out of it. This will yield a more creamy risotto-like result.
I eat a lot of asparagus when it's in season. This might mean I have to hold my breath when I pee but it's a sacrifice I'm willing to make. My favorite way to prepare asparagus is grilled over charcoal with olive oil and flaky sea salt then dressed in lemon juice and zest. I tend to only use my grill when I'm making a lot of food so a quick roast in a 500°F oven will do just fine for now. I'm roasting the asparagus with tomatoes and garlic for this Orzo recipe. I like the bright sweetness cherry tomatoes add to the sauce when they break down as you mix everything together. In place of asparagus, you could use veggies like zucchini, broccoli rabe, or bok choy.
I debated about tossing a handful of Parmigiano Reggiano in with the orzo and veggies. I didn't this time because I really wanted to taste the freshness of everything and I wanted all the creaminess to just come from the starch of the orzo. Also, I heard some Italian chefs on a cooking show once say you should never mix garlic and cheese. I don't live by that rule but it's something that makes me think twice before going crazy with ingredients. Less is more.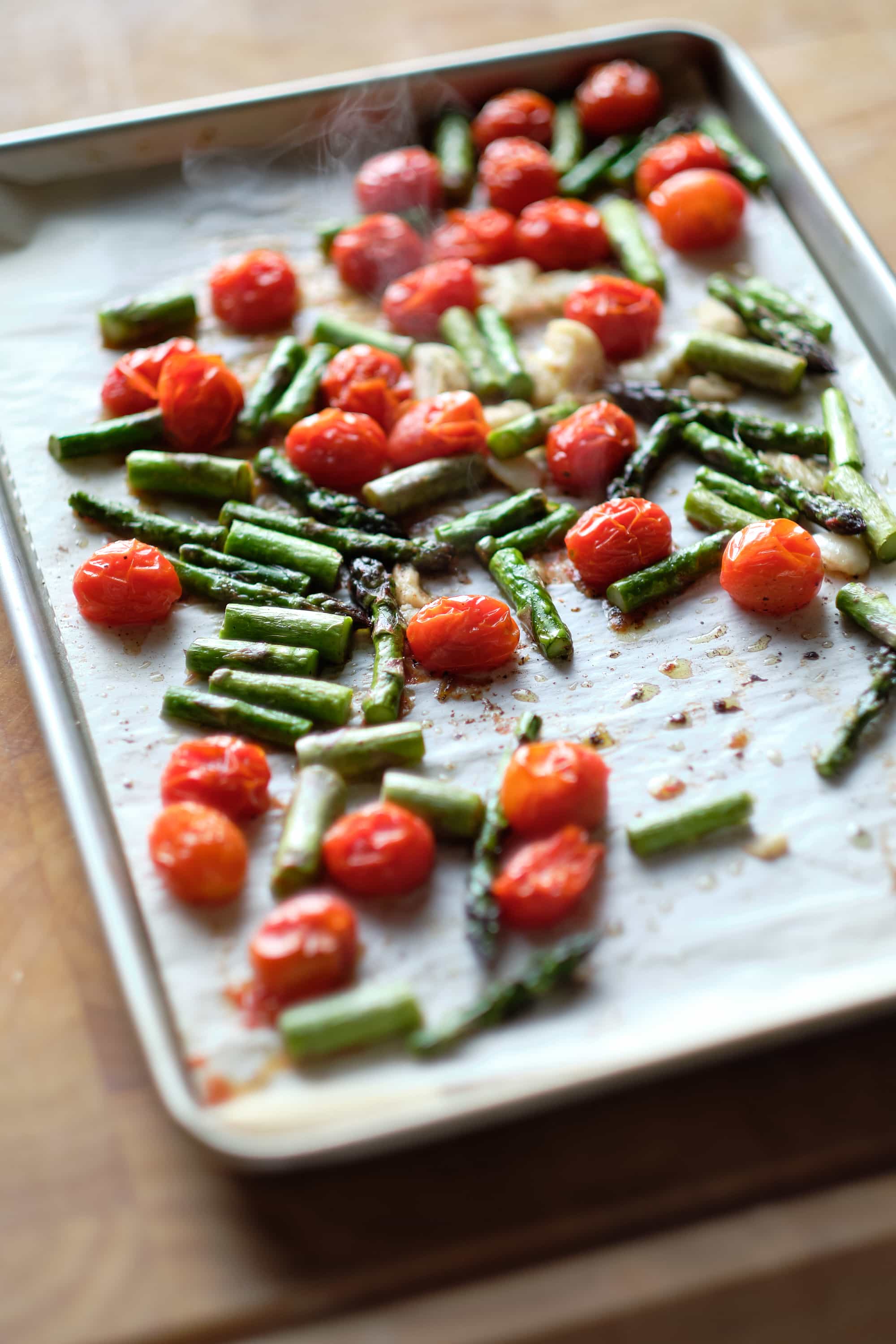 To brighten up a bowl of starchy pasta and roasted vegetables, I like to add fresh herbs and some acid. In this case I'm using fresh basil and some lemon zest. Fresh oregano or parsley would also be nice. Actual lemon juice, I think, would be a little much. Just the zest this time. Save the juice for a little lemon seltzer to drink alongside this Orzo with Sheet Pan Roasted Vegetables.