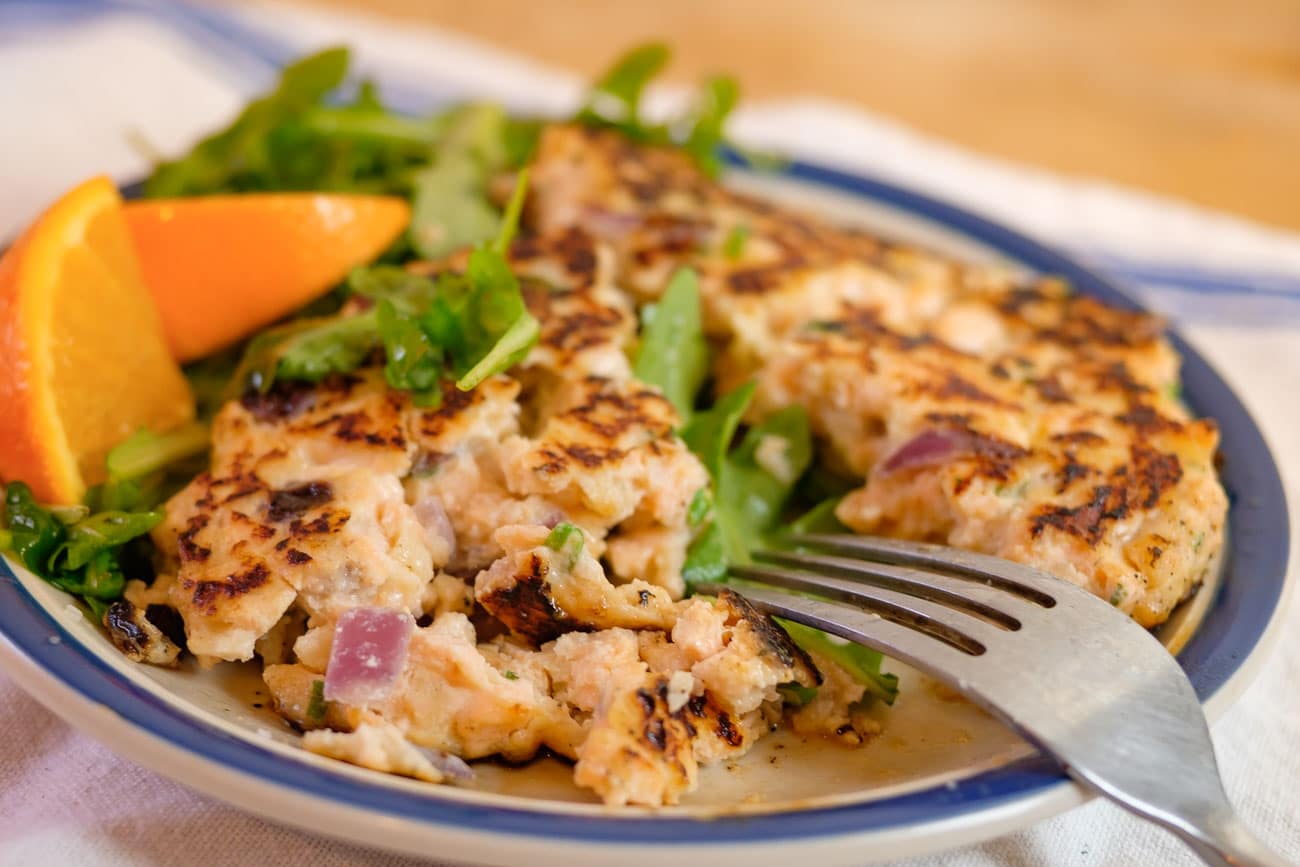 Please find the updated version of this recipe at https://eatup.kitchen/salmon-burger/
If you cook one thing this week, make this!  These delicious salmon burgers can be cooked up from scratch in less than 20 minutes.  Now, when I say delicious, I'm saying this was the best thing I ate all month. 
I think it's a safe generalization that we could all use a little more fish in our diets.  Salmon's one of my favorites to cook at home; it's like the chicken of the sea.  Tuna is no longer chicken of the sea.  That's stupid.  How many recipes have you found where tuna could possibly be used instead of chicken or beef. Okay… tuna burgers might not be a bad thing but, they're so dry though.  Bleh.
No, Salmon is where it's at.  My favorite way to cook salmon is to broil it for 10 minutes with honey and orange juice and zest. I wanted to incorporate those flavors in to something a little more fun and lunch time appropriate.  Although you could have a salmon burger for dinner, if you cut out the bun with toppings and swap in a some arugula salad, I think you have nice little lunch time protein-packed snack.  This is really great chilled out of the fridge too, so bring it to work!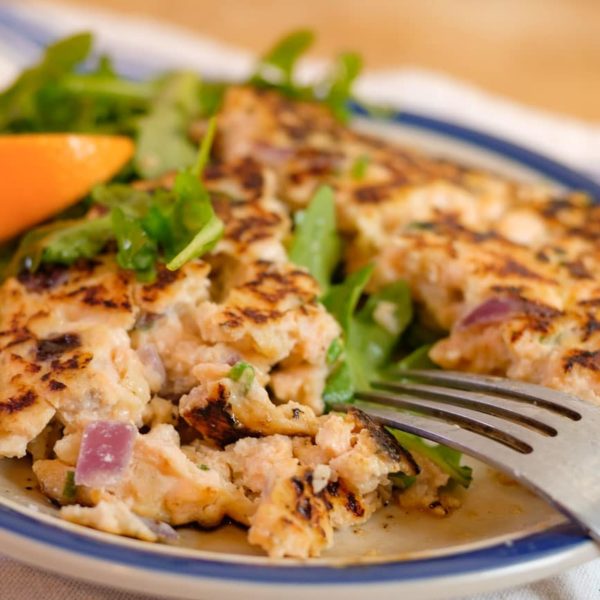 Salmon Burger
Ingredients
1

lb. 

chopped salmon

1

tbsp

honey

1

tbsp

freshly squeezed orange juice

1 1/2

tbsp

greek yogurt

2

tbsp

sautéed red onion

1

egg

2

tbsp

fresh chopped cilantro

1/3

cup

panic bread crumbs

to taste salt

pepper, cayenne

Arugula
Instructions
Over medium heat, sauté red onion for 6 minutes and set aside to cool.

Finely chop the salmon and place in to a mixing bowl.

Add all ingredients and blend well.  Adjust panko so it binds the mixture together. 

Pour 1 /4 the mixture in to a medium high skillet and form in to a patty with a utensil.  Cook for 4-5 minutes per side or until center is just shy of raw.

Serve over arugula dressed with fine olive oil and fresh orange juice.