Sausage and Mushroom Pasta with Sun Dried Tomatoes, Broccoli Rabe, and White Wine is a nice 2-pot dinner to whip up in under 30 minutes. Make this recipe once then riff on it later with whatever you have in the fridge.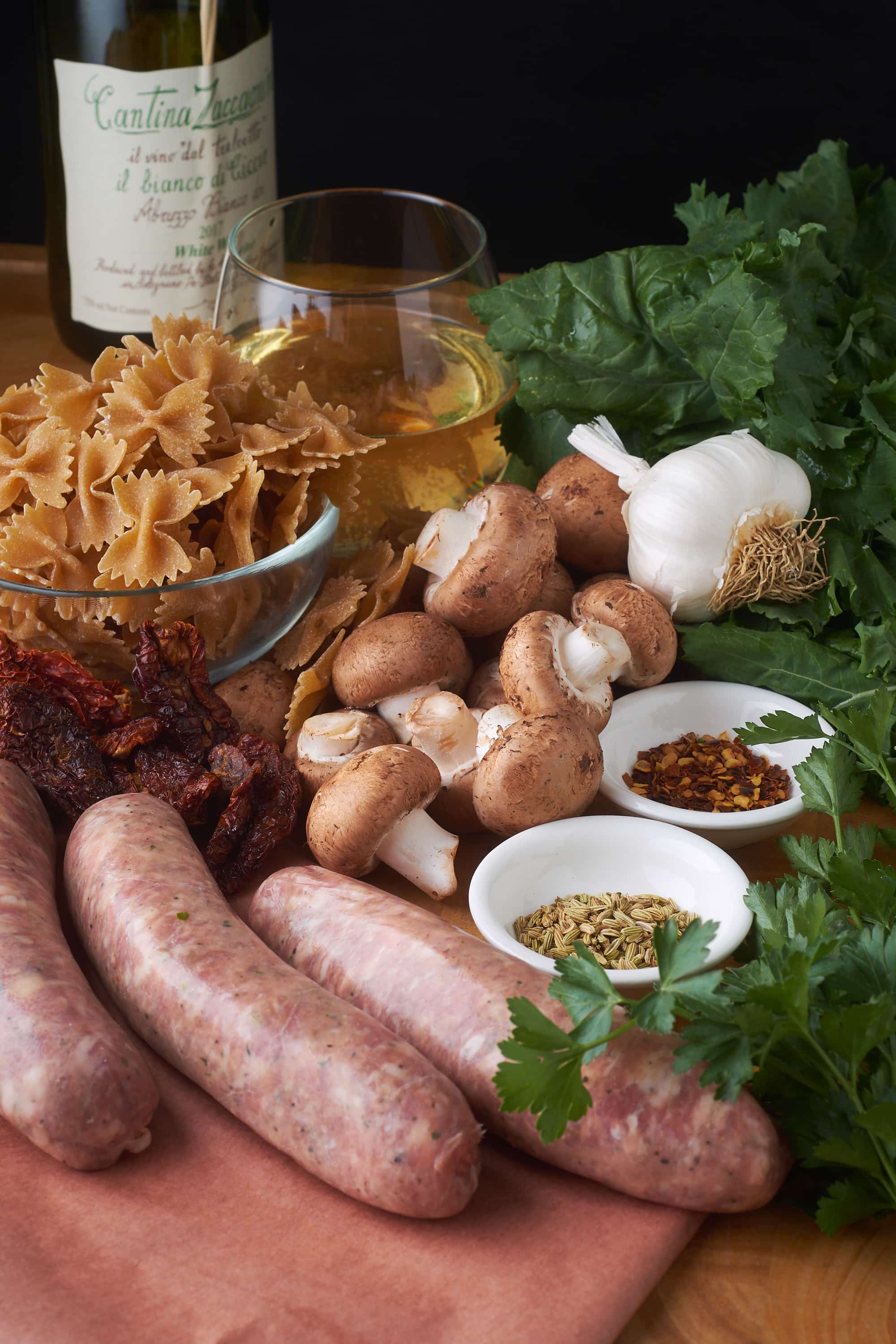 Bring a pot of water to boil to blanche the broccoli rabe then use the same water to boil your pasta. While the water is boiling you can sear the sausage then heat up the rest of the ingredients before adding everything back in to the same pan.
This is a pretty average weeknight meal for me. Open the fridge, see what works together, make something quick before my hunger gets the best of me. Sometimes I use pasta or sometimes I use quinoa, lentils, or rice. I did go out to buy sausage for this recipe but it works just as well with chicken or pork or no meat at all.
The take away from this recipe is knowing how and when to cook each ingredient. The good news is this is the sort of meal that's impossible to screw up. Oh, except that I totally screwed something up. Whatever you do for this recipe, do not use sun dried tomatoes from Whole Foods. They taste like a baseball that's been baked in salt for 100 days. Try to get sun dried tomatoes that are still red and taste really good when you eat them. The ones packed in oil would be better than the shoe leather sold at WF.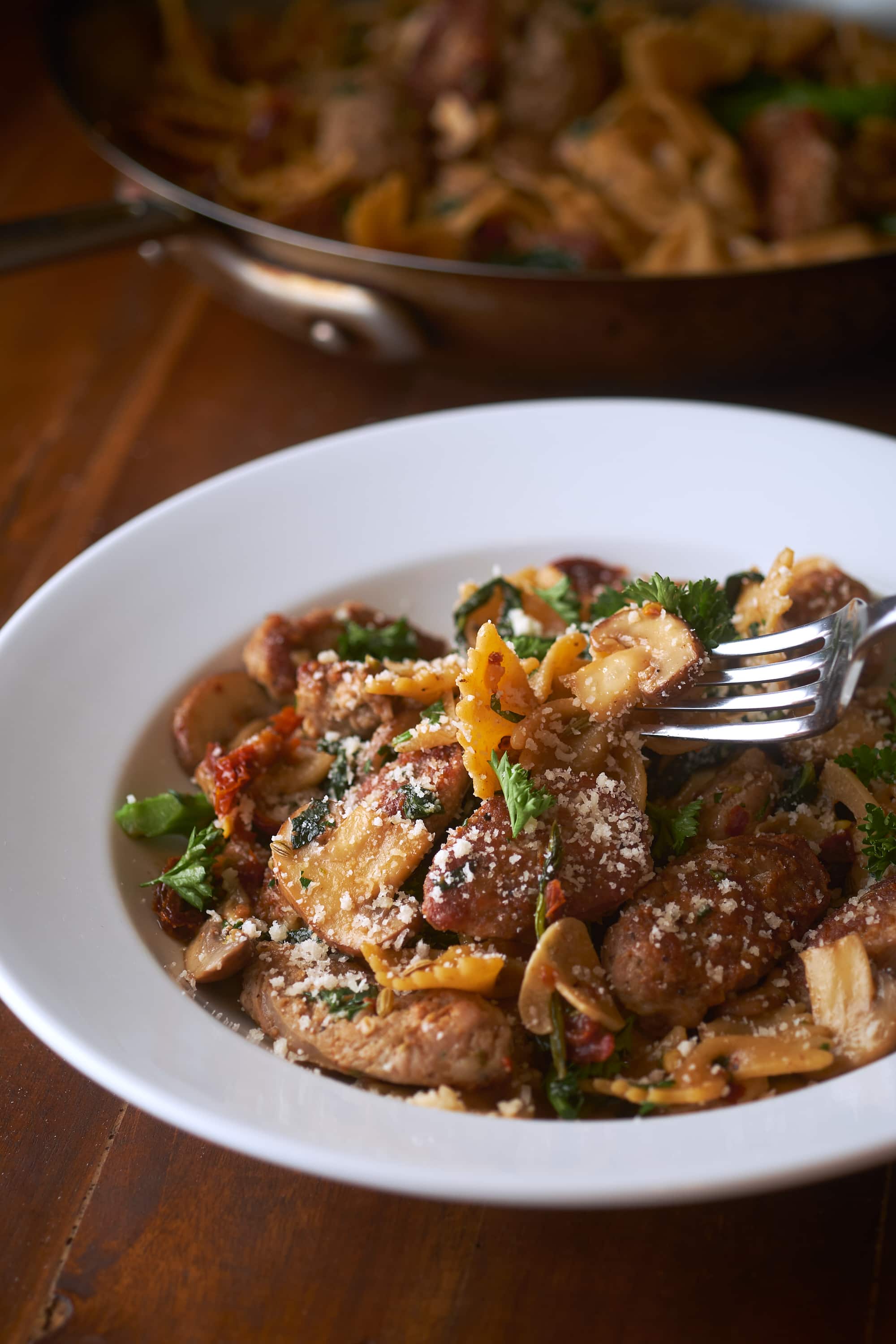 You can prep one pound sausage one of two different ways. The easiest method would be removing them from the skin then breaking the sausage apart as you add smaller bits to the hot pan. You can also do the sliced sausage method. Throw them in the freezer for 15 minutes to get a little solid then cut the sausage on a bias with a really sharp, slightly wet knife. Without chilling it first, the sausage is just going to smush and get all over your knife. I can't stress enough that you should try to find really good sausage. For whatever reason I've been getting really under-seasoned sausage lately. I like mild Italian sausage with a punch of seasoning. Might have to make my own one of these days.
Sear the sausage in a hot pan with a little bit of olive oil for 4 minutes on one side without moving it. Once the top of the sausage starts to get some color you can remove it from the pan. Add the mushrooms and a little more oil if needed. On top of the mushrooms toss in the sun dried tomatoes, spices, and garlic. Let that sit for a couple minutes then deglaze the pan with a cup of white wine. Add one cup of pasta water, the blanched broccoli rabe, the pasta, and the sausage. Toss everything well for a few minutes until half the liquid has cooked off. Serve garnished with curly Italian parsley and Parm Reggiano.