Wild Rice and Mushroom Soup with Sausage is my first soup of the season! It's not Squash Soup but it still screams Fall to me. This is loaded with kinds of veggies and it's gluten and dairy free. Leave out the Sausage and sub Veg Stock for Chicken to make this Vegan.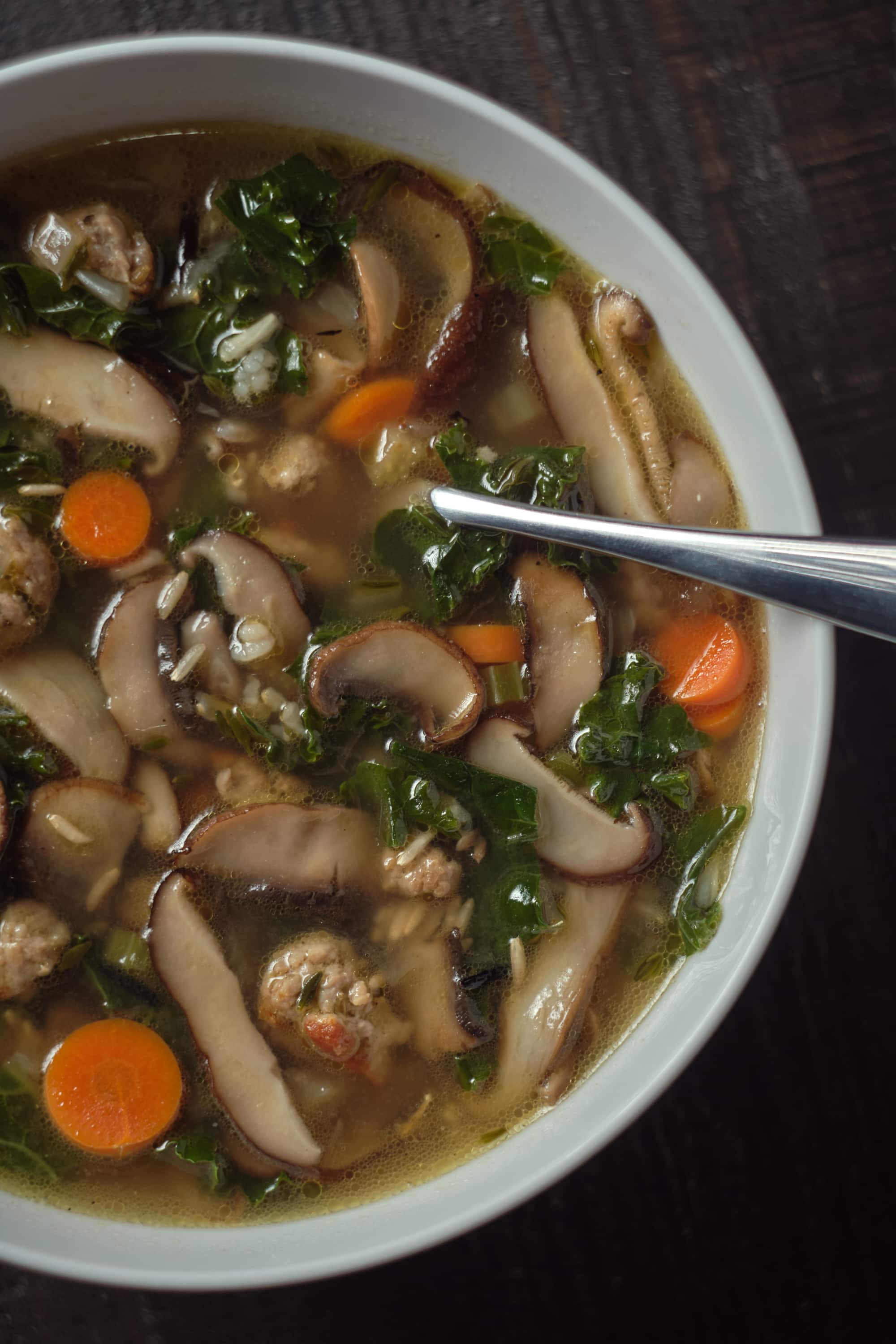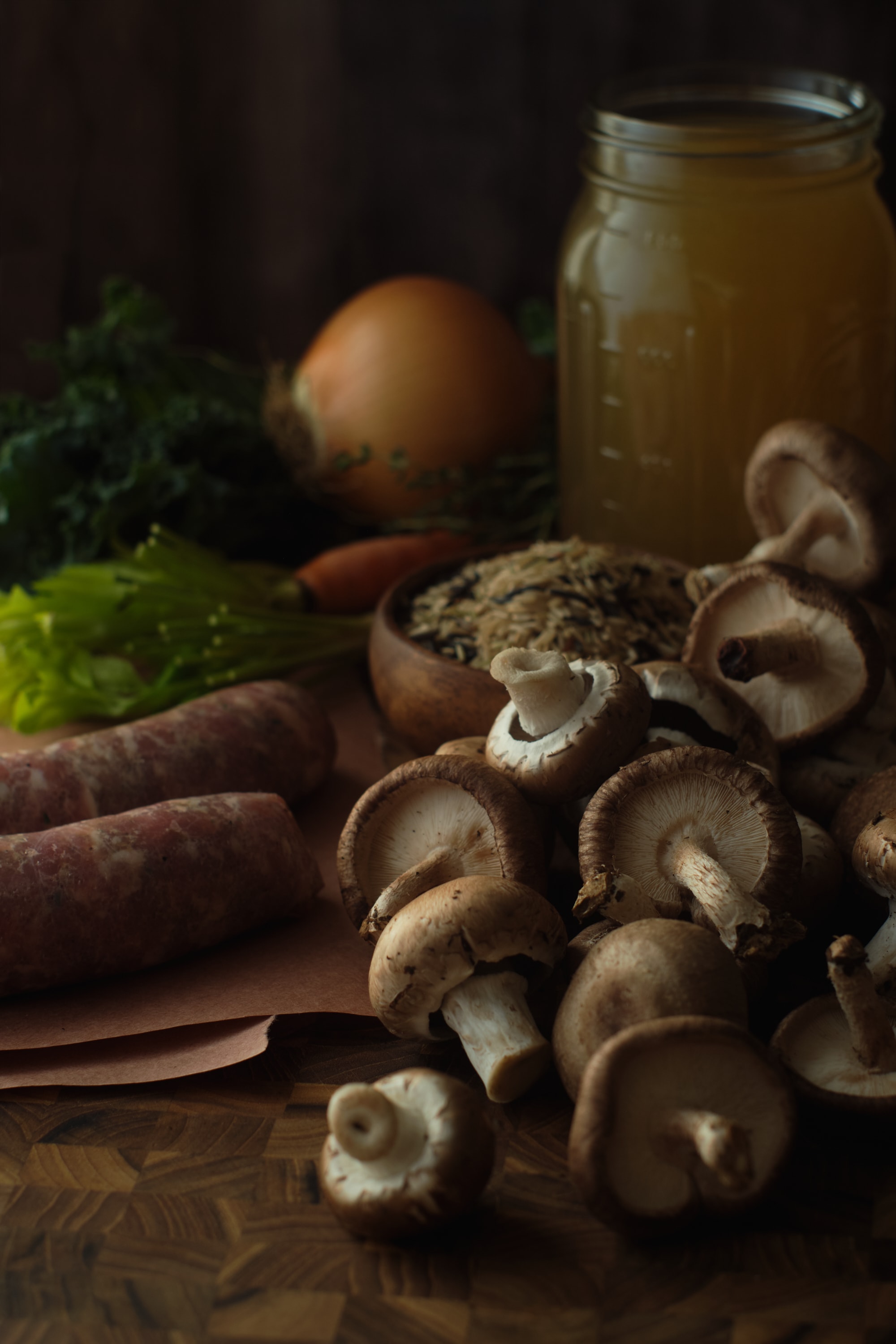 I'm sooo happy it's soup season!! Soups are basically just like stews except they have more liquid. So they keep you extra warm and you can stretch them out all week. Plus they transport and reheat super easily! Don't forget to bring some to work (and tell them you got the recipe from Eat Up! Kitchen)!
This soup has a mirepoix foundation (onion, carrot, celery) and a bunch of mushrooms flavored with the fond left in the pan from crusty seared sausage. All the flavor and extra fat from the sausage give this soup a lovely mouth feel. I used a nice mild Italian sausage which I prefer for the fennel and a hint of sweetness it adds.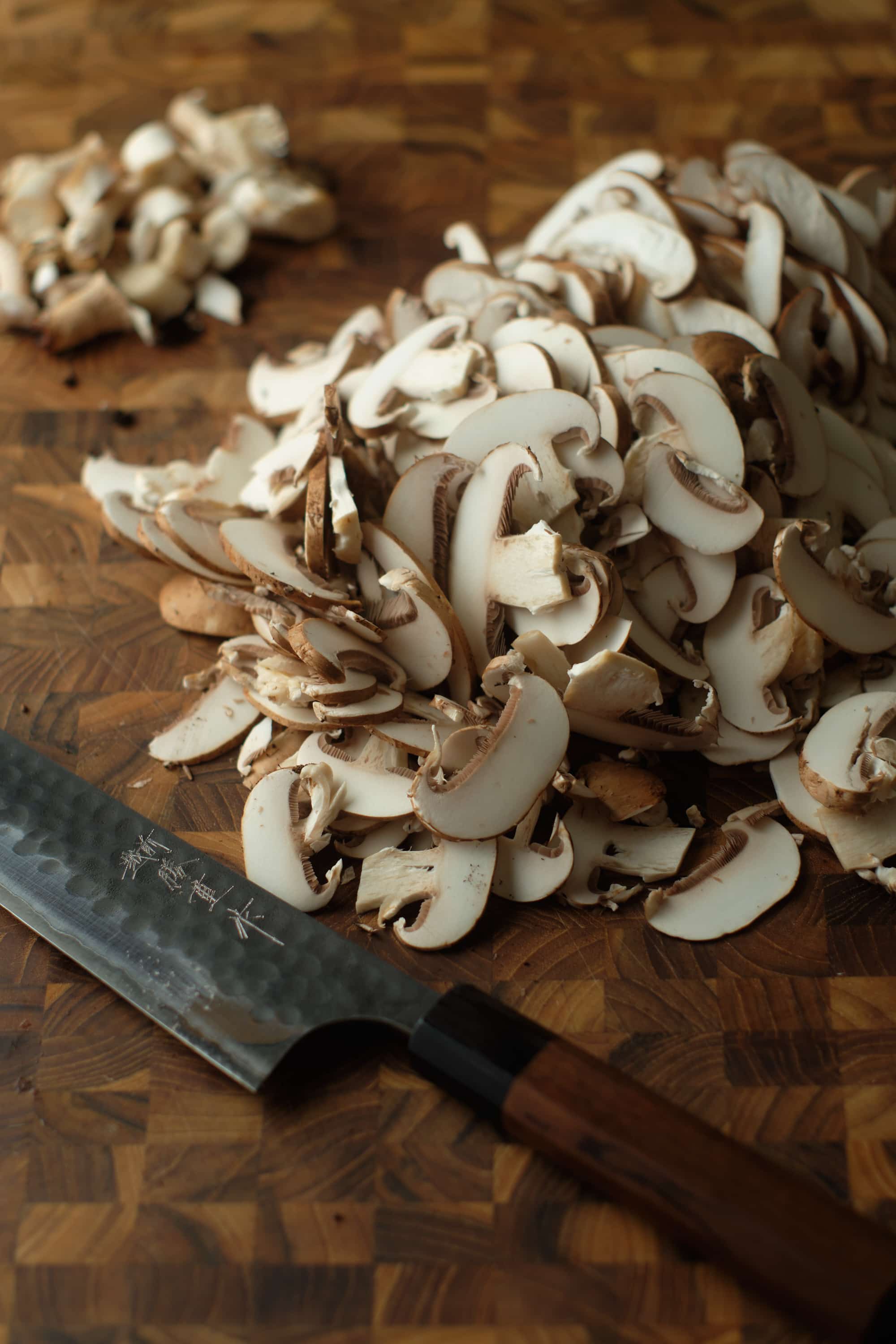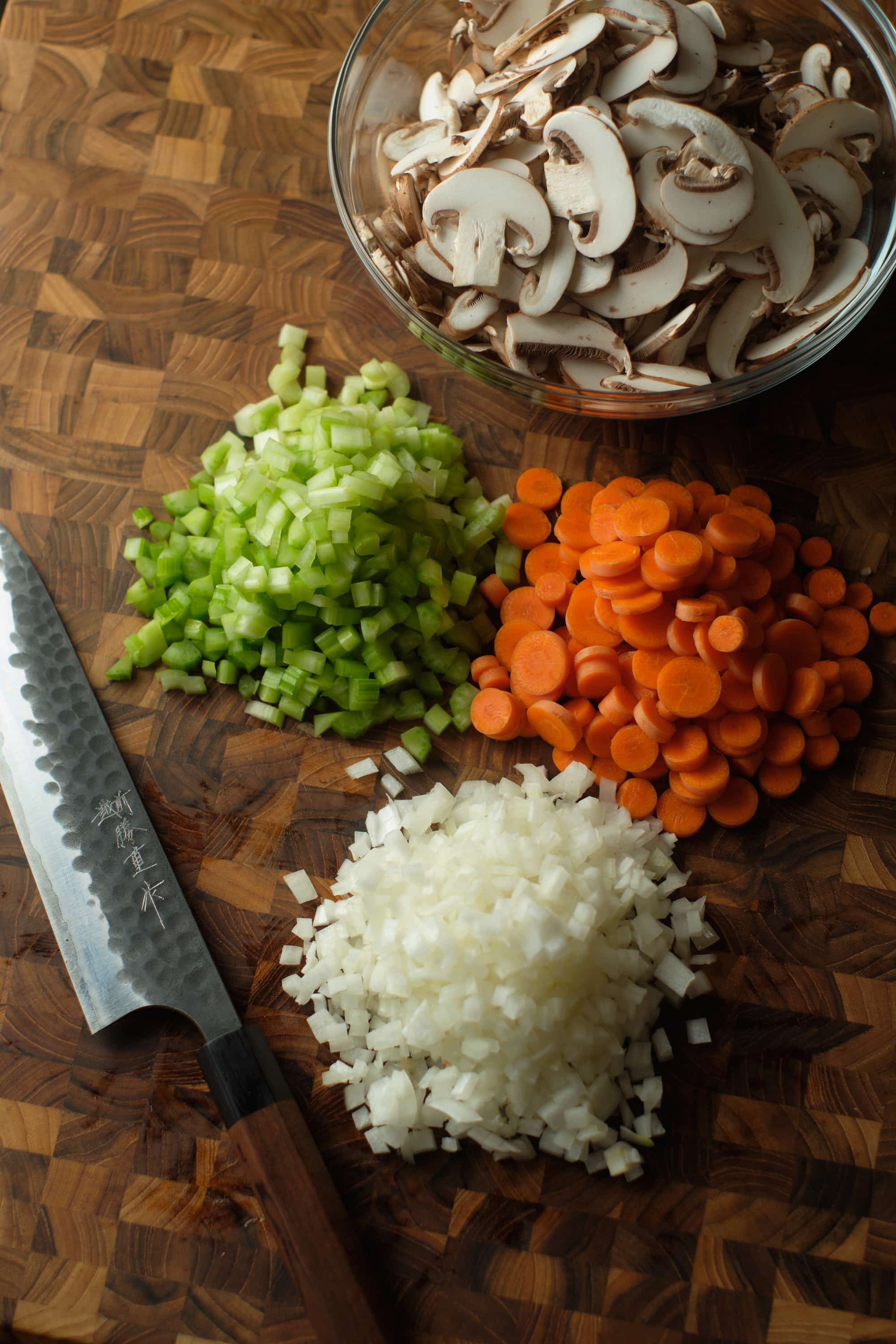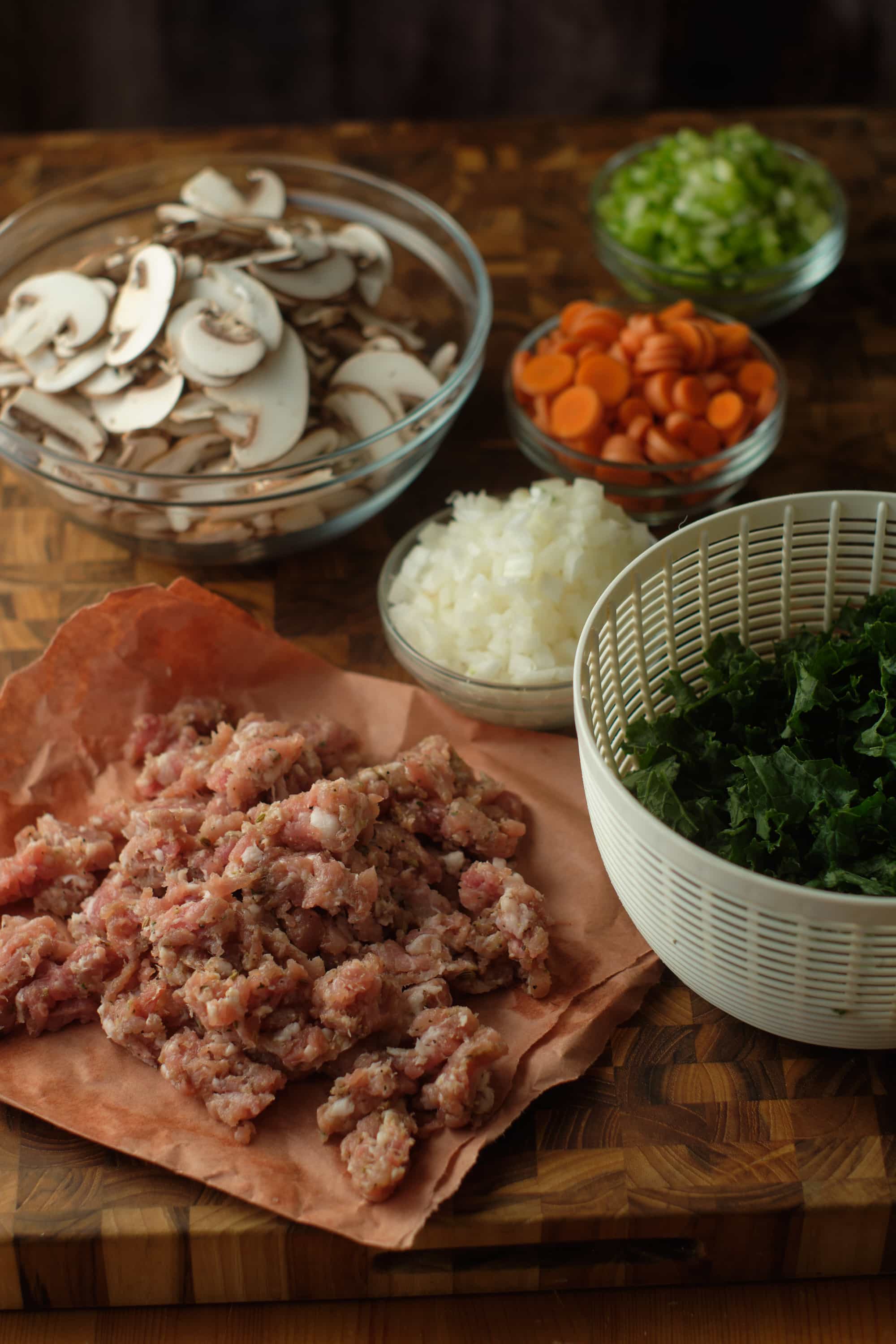 This recipe involves cooking the ingredients in phases. At the end, everything get's put back in the pot and simmered to meld all the flavors together. If you dumped everything in the pot to cook at one time you'd have a mess of overcooked and undercooked ingredients. By cooking everything in phases you get the maximum flavor and perfect doneness of each ingredient.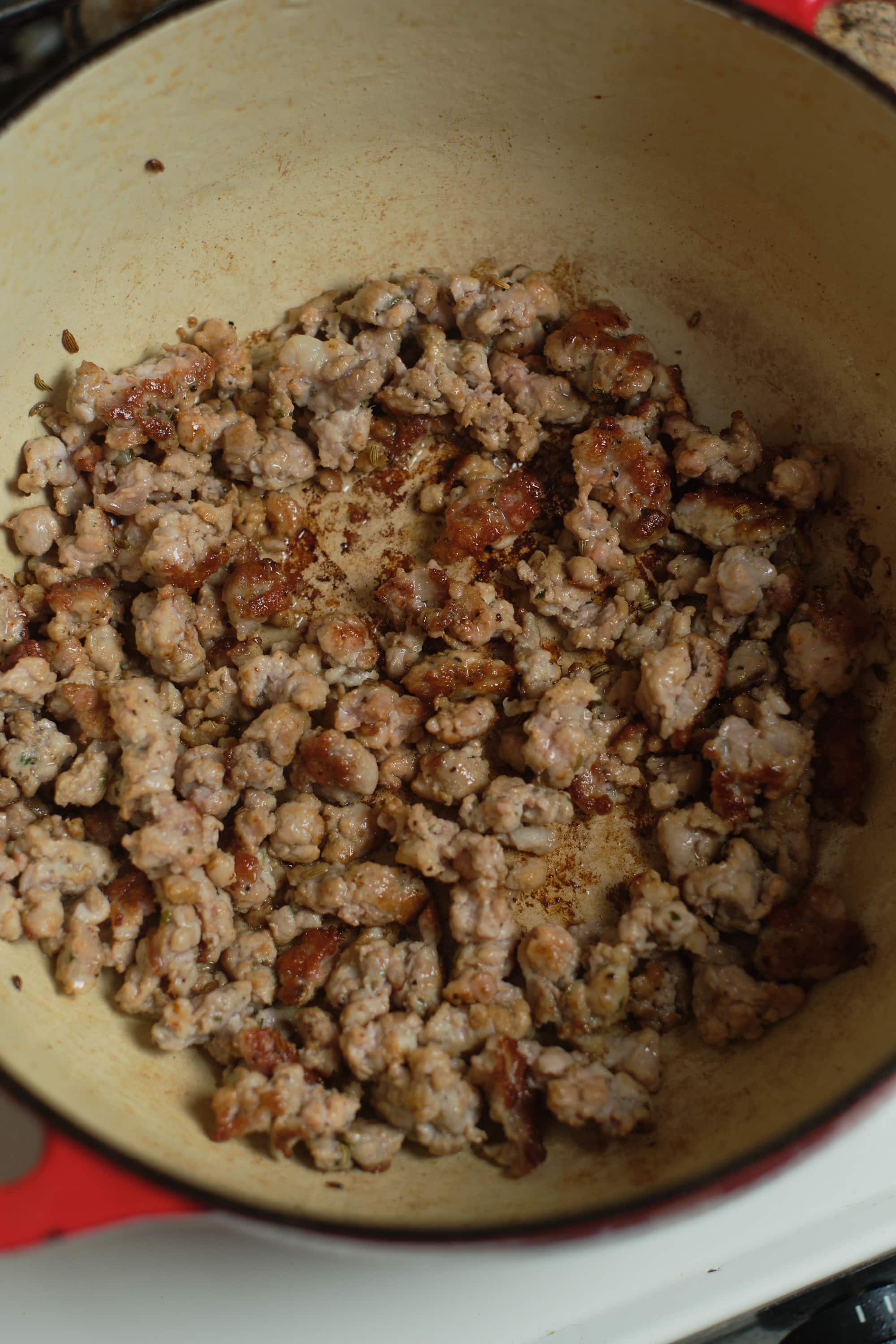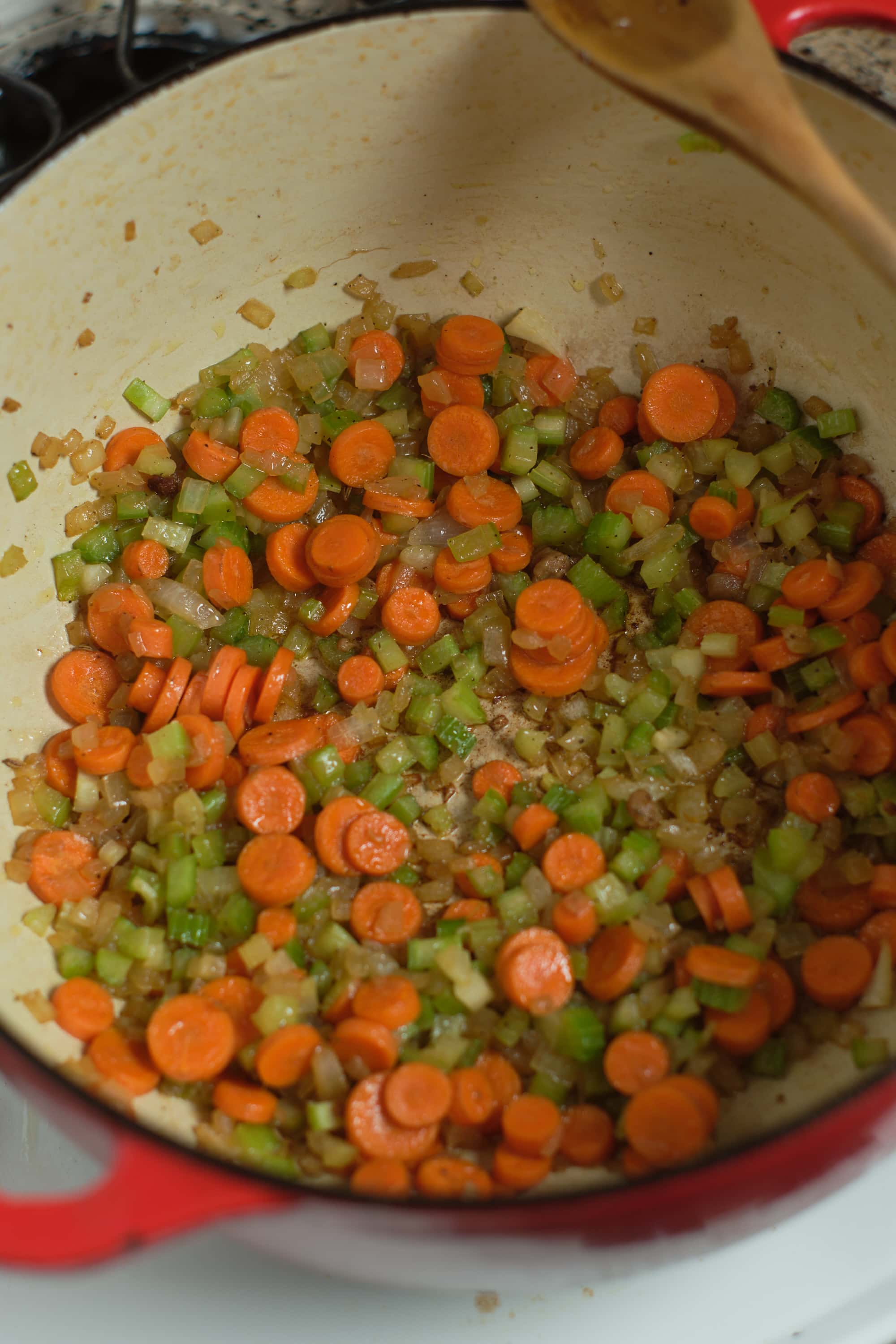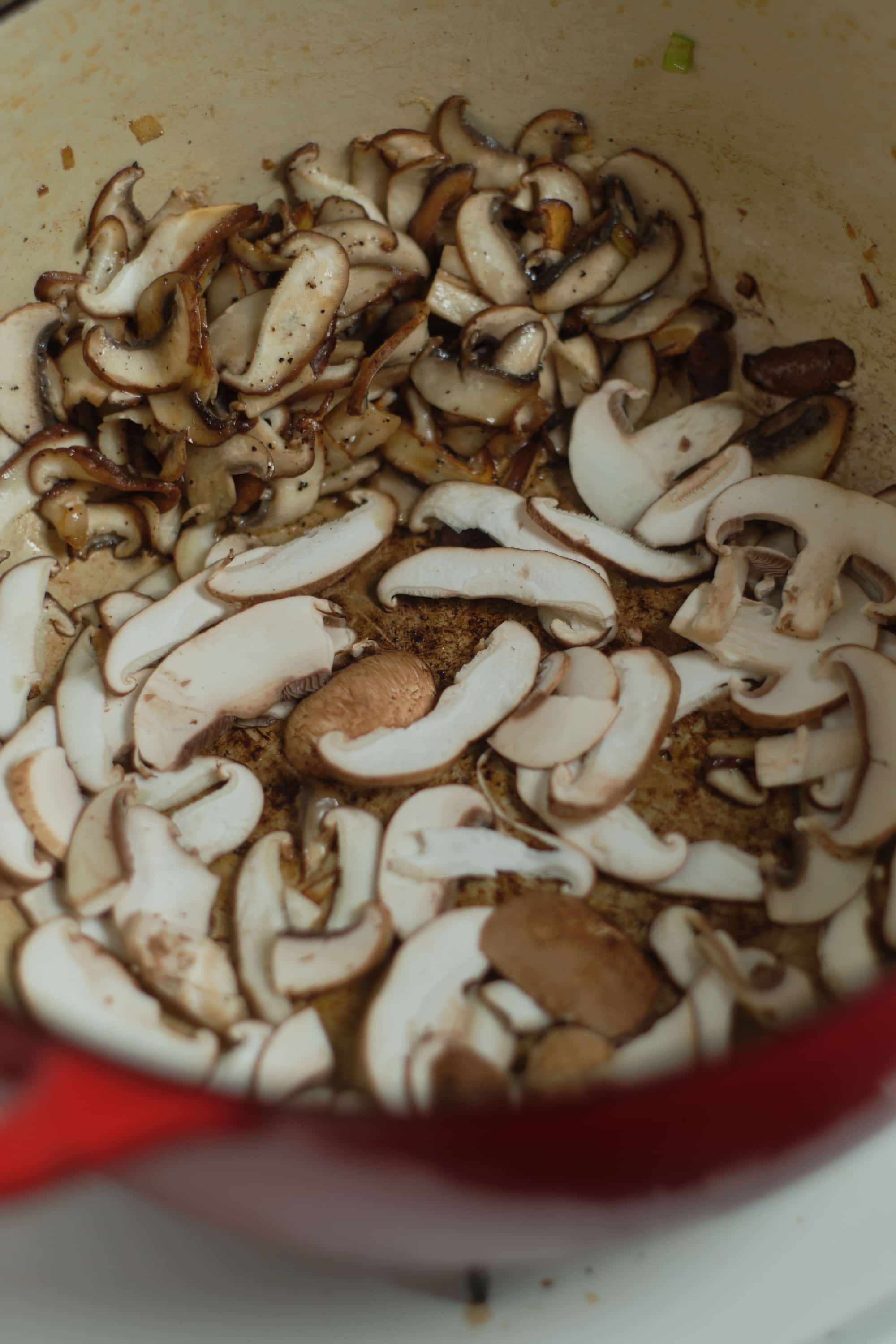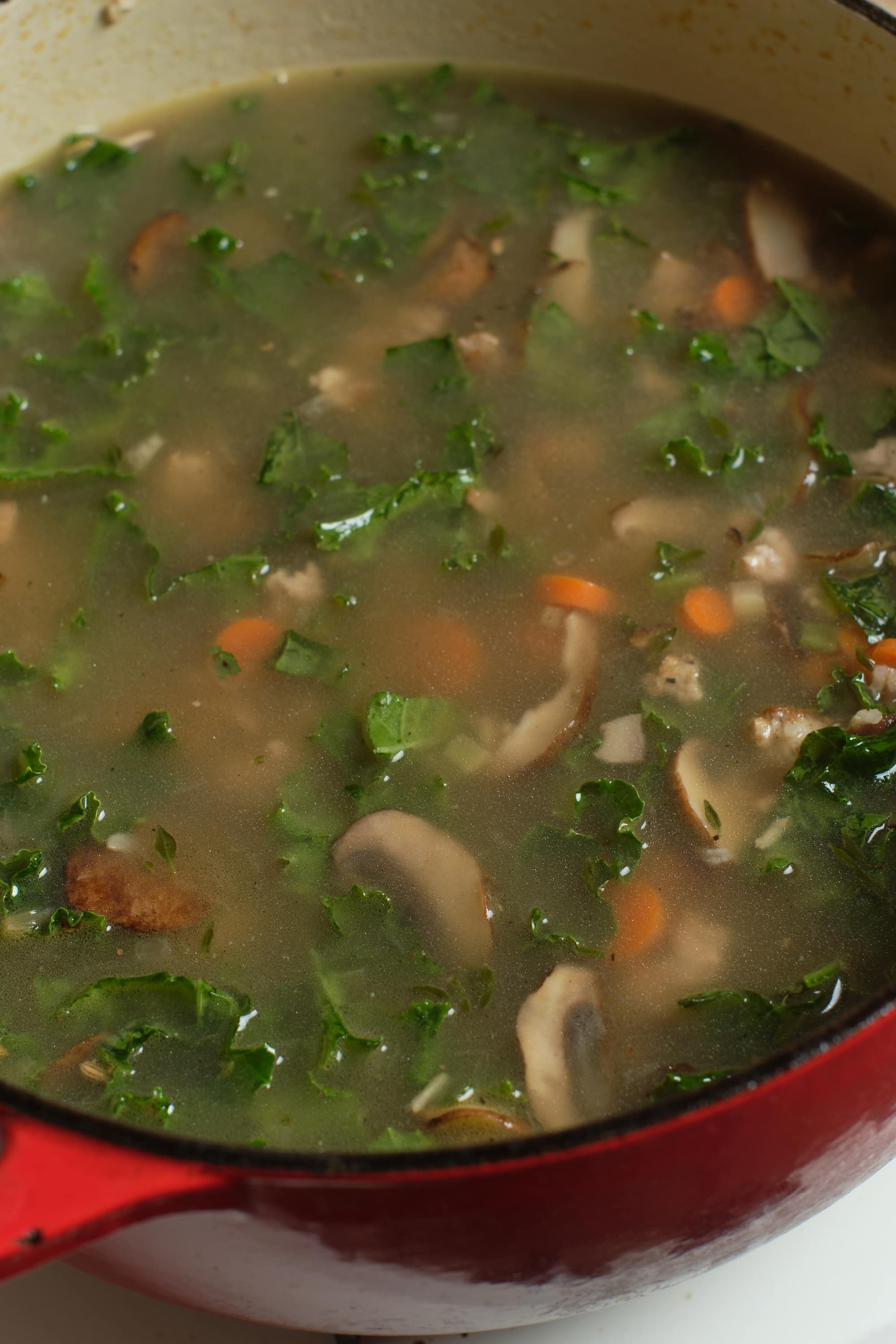 It's a pretty easy recipe but it does take some time. I'm sure you'll find a short cut along the way. Having someone else help you with the prep work is a great shortcut to get a bowl of soup to the dinner table faster. Either way, this is GREAT soup. I had a bowl while writing this and I'm about to get another. I like mine with a little Parm Reggiano on top with some crunchy homemade garlic croutons.
– – Eat Up!