Dude! These chicken tacos totally shred!! Sorry, too 90's?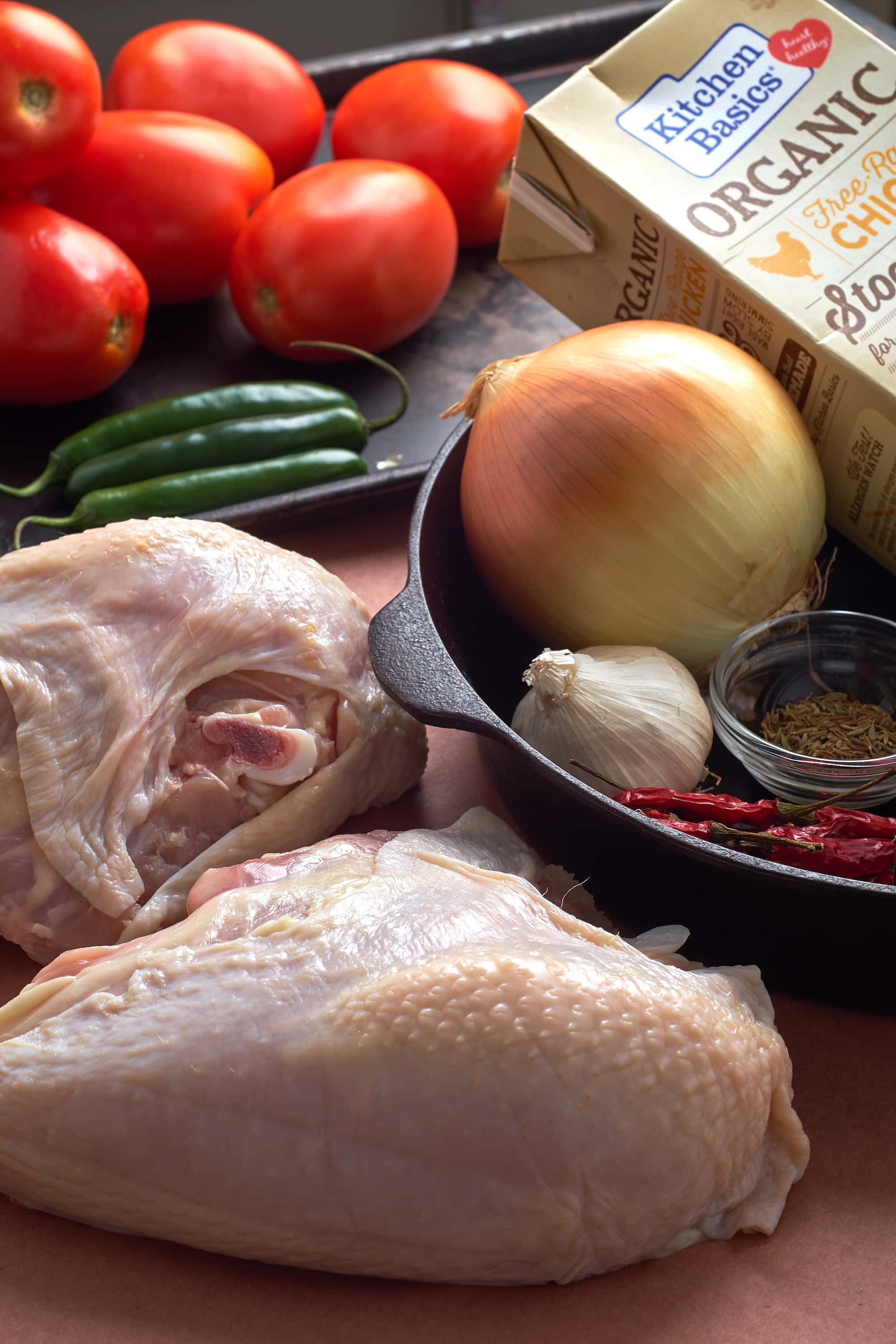 This recipe for Shredded Chicken Tacos with Sauce is all about building flavor with simple ingredients. You should know that I generally like to keep my ingredient list fairly simple and use cooking techniques instead of processed foods to bring out big flavor. Here's the ingredient list for the shredded chicken – chicken breast, onion, garlic, chicken stock, roma tomatoes, serrano chilies, dried arbor chili, cumin seeds, Mexican oregano, salt, pepper, olive oil.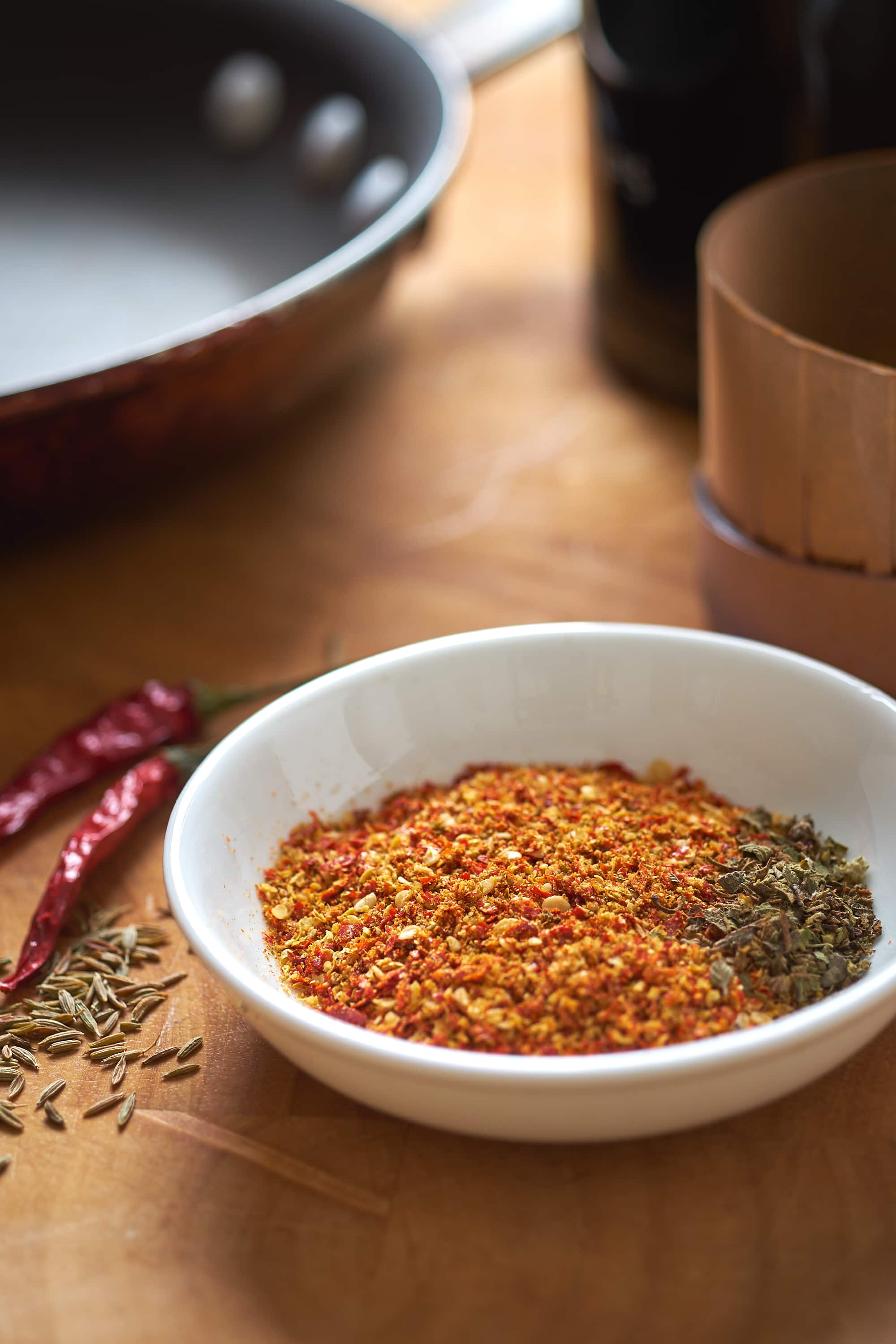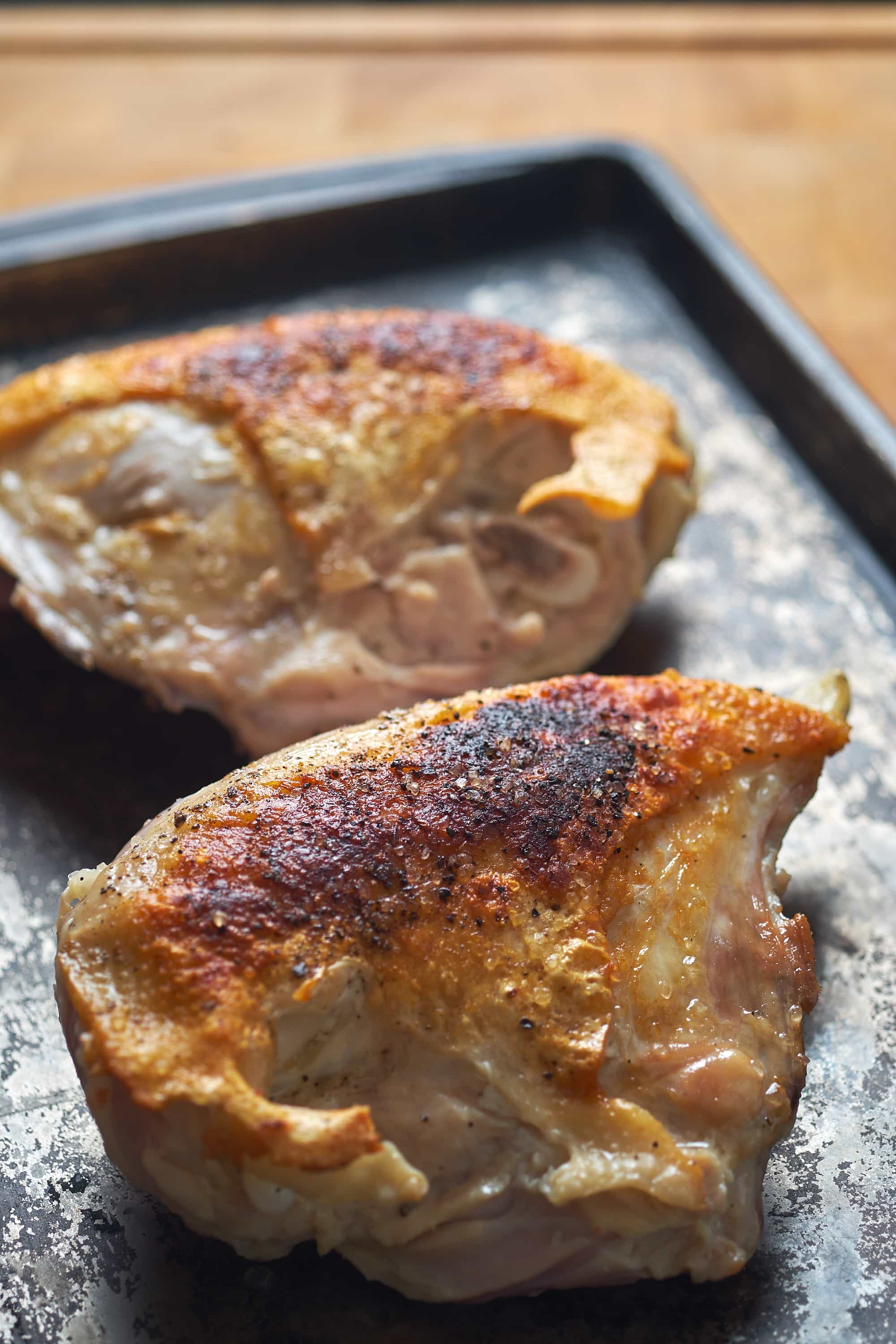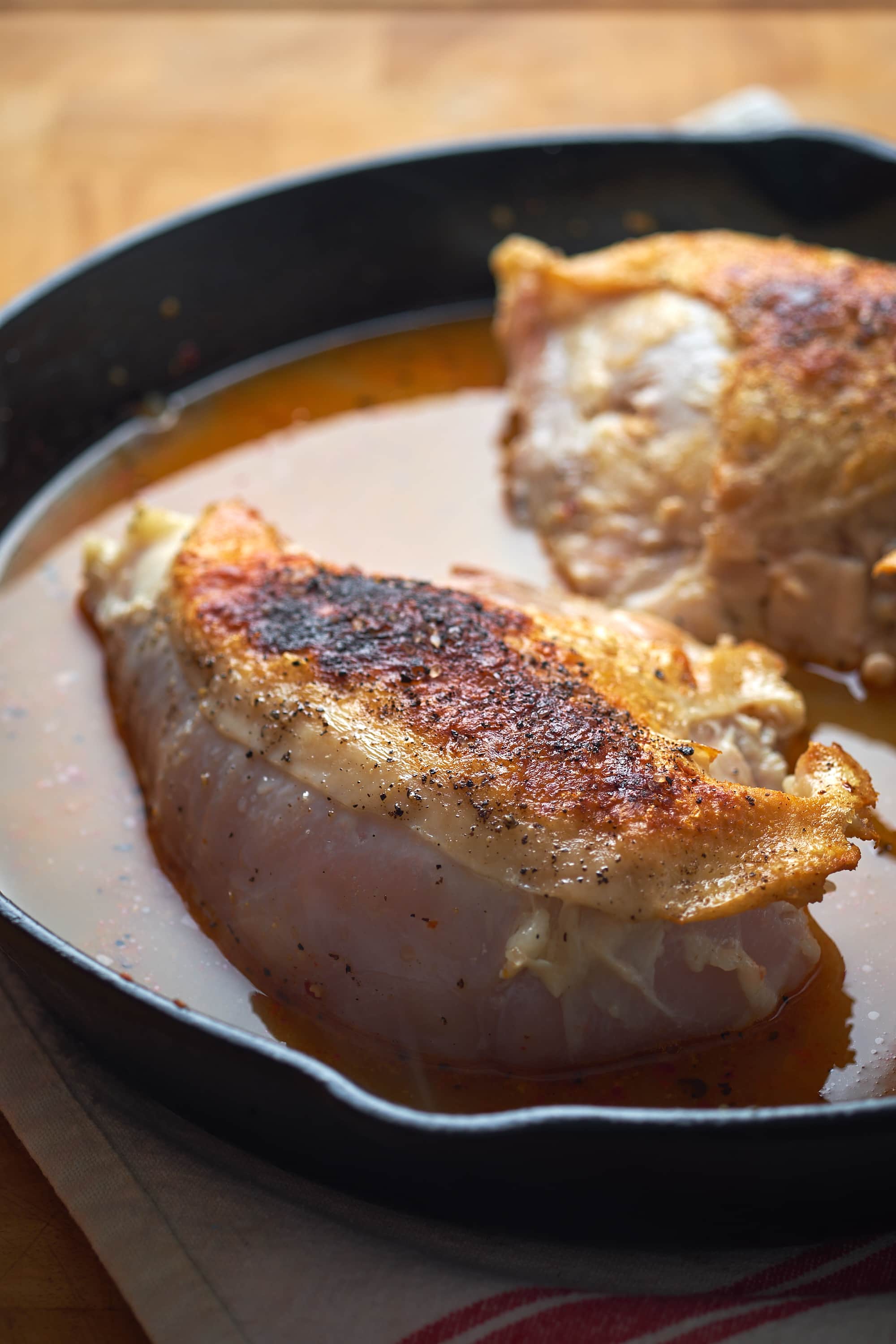 Well seasoned bone-in skin-on chicken breast is first seared skin side down in a cast iron skillet. In the same pan, with the chicken removed, onions, garlic, and spices are simmered with chicken stock. The chicken is placed back in the pan then braised in a 325°F oven until it reaches 155°F. Roma tomatoes and serrano chiles are roasted in the oven at 425° for 30 minutes. Tomatoes, chiles, onions, garlic, and spices are drained then blended until smooth making the sauce. Chicken is shredded with two forks on the same roasting pan the tomatoes and serranos roasted on saving all that deep roasted flavor. Crispy chicken skin is finely chopped and added back in to the chicken. Everything gets mixed together to your taste just before making the tacos.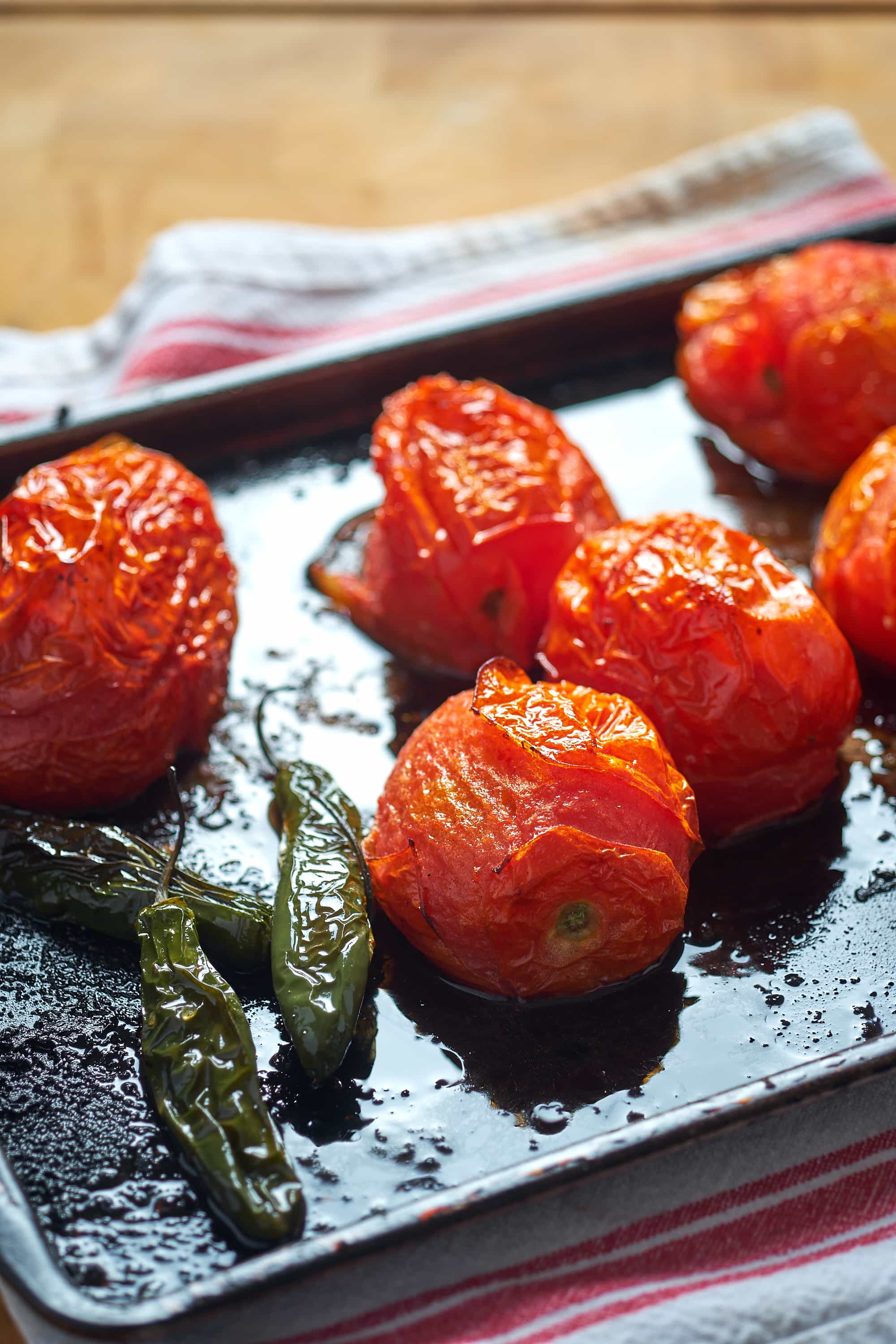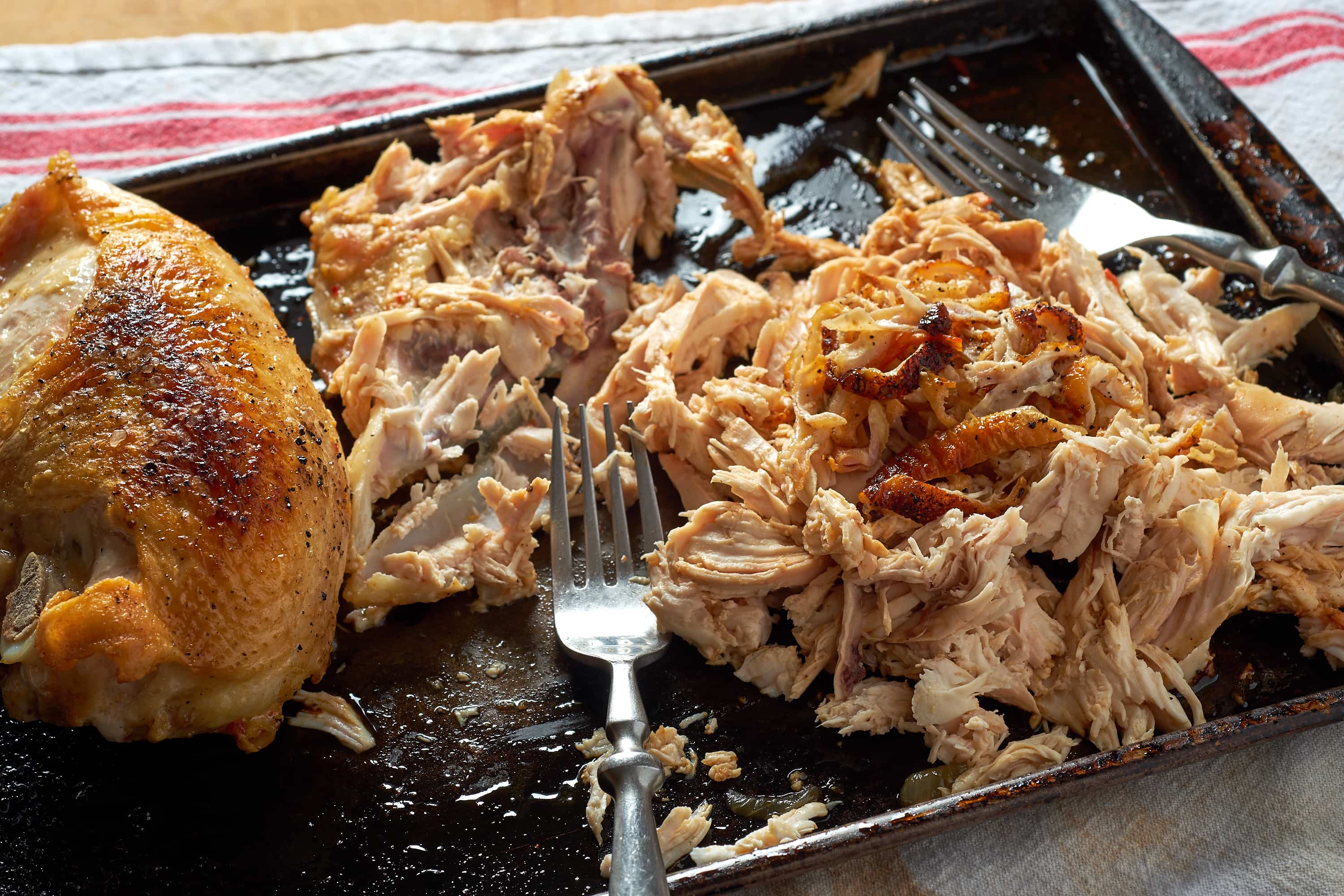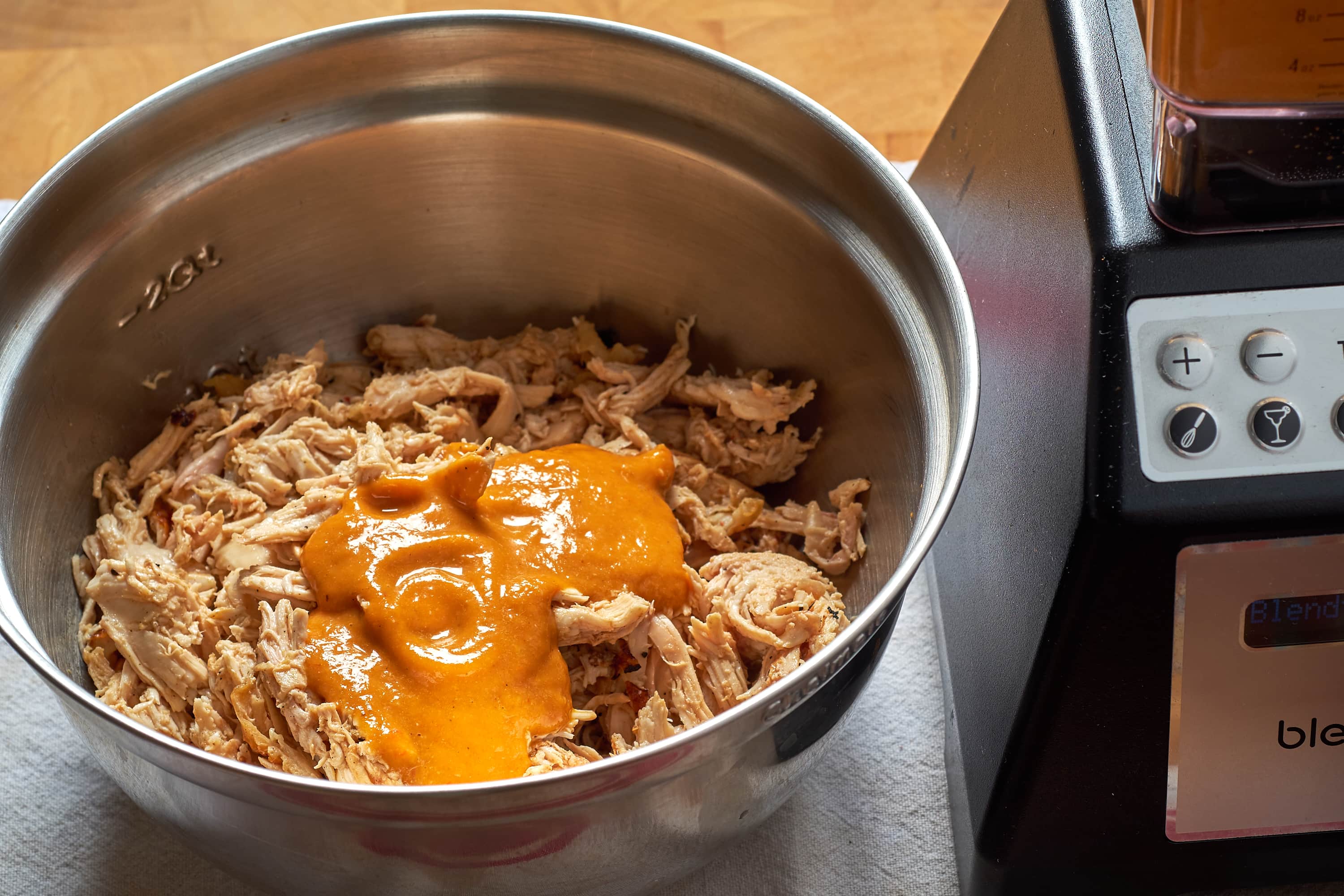 I don't know if that comes across sounding complicated or not but it's pretty simple if you take each step one at a time. I'd say the most important part of the recipe is to cook the chicken just to 155°F. If you remove the chicken from the oven at that temperature and leave it in the pan for 10 minutes it will come up to finished temp. Once you shred the chicken you can mix in some of the sauce and serve as is. Even better, mix the chicken with the sauce and heat it in the skillet for a few minutes on high heat. This will caramelize the sugars in the sauce and give you some really deep flavor and a little crispiness to the edges of the chicken. I like to leave it sit and cool to room temp so it gets a little dry. I'm weird that way.
If you've made shredded chicken before using a slow cooker, try giving this method a shot. It cooks a lot faster but more importantly you get more control of the flavor intensity. I have a pulled pork recipe coming up with the same idea where I'll speak more about it. Basically, if I'm going to sauce a piece of meat in the end anyway, I rather have more control with how much or how little I add after cooking instead of before. This recipe and the pull pork recipe follow that method.
Find the recipes for Homemade Corn Tortillas and Avocado Corn Salsa on Eat Up! Kitchen.